Food Trends 2023
As head closer to the end of the year, I take a look a emerging Food trends 2023. COVID and other world events have had major impacts on the way we source our food and our patterns when eating out. With restaurants increasing their take away services and home delivery reach. People have also choose to cook at home more. Also reaching for more healthy choices in supermarkets. Food trends have evolved recently in ways no one could have forecast.
2023 will no doubt see lots of innovation and movement to harness the shift in consumer preferences. Hopefully the butter board trend will faze out quickly (I prefer the traditional cheese board myself). Lets take a look at whats to come…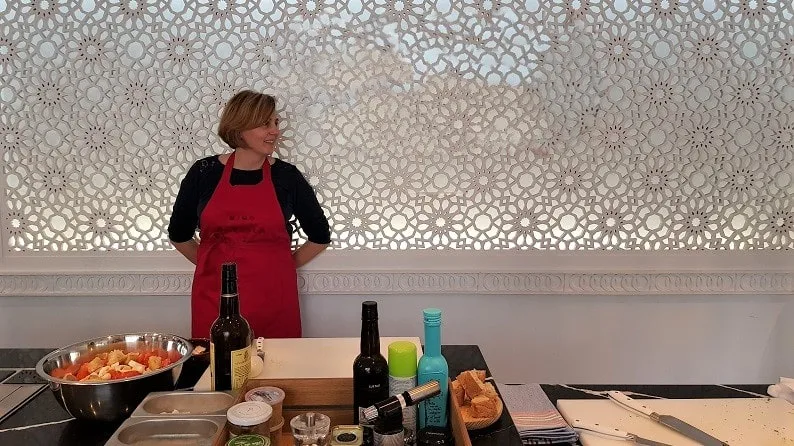 Eating Out in 2023
With humble and more traditional dishes popping up on menus. Zero waste is becoming a more important focus for many chefs and eateries. Being sensitive to food waste is front of mind for many now. With the Cost of Living crisis the hospitality industry needs to continue to attract consumers with new proposals and ideas.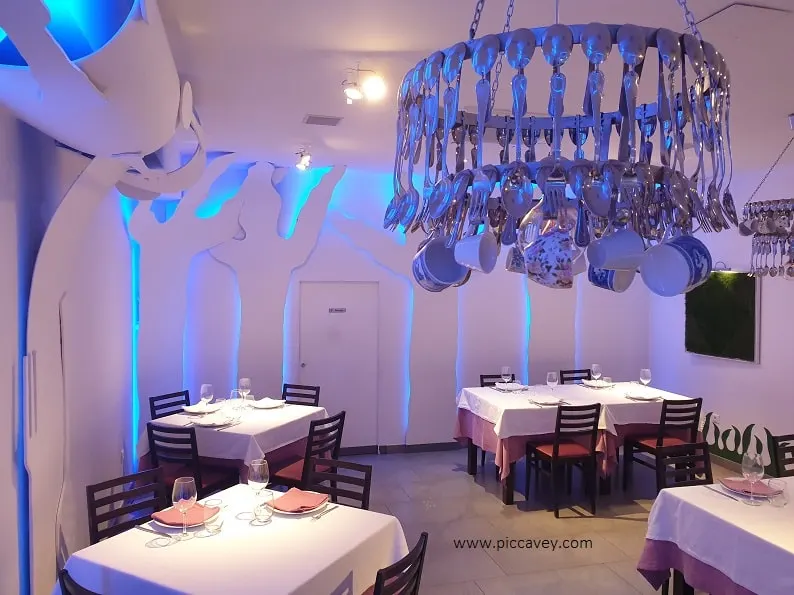 Restaurant Deals
Why not make the most of restaurant discounts available to diners, so you can eat out more in 2023. With Tastecard for example an average member saves around £18.88 per meal. So thats a potential to save £226.56 each year eating out once a month. There are also other fabulous Member Perks included too, they even have cinema deals too!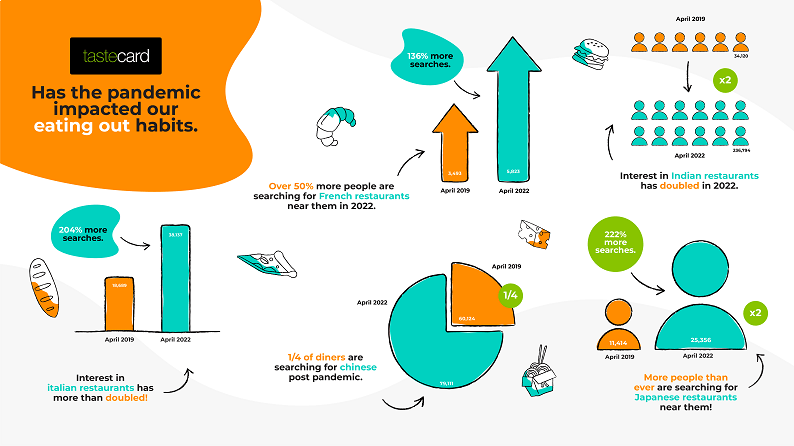 Recently people searching online for specific types of food has increased. Search volumes for specific cuisines have increased hugely.
Interest in Japanese restaurants has jumped 222% too, with more 25,000 searches alone in April 2022.
25% more diners are searching for Chinese restaurants post pandemic.
Searches for Italian restaurants have more than doubled!
Solo dining is another trend that is set to grow next year. Known as Honbap in South Korea, this is becoming more frequent worldwide as a third of Europeans dine alone regularly.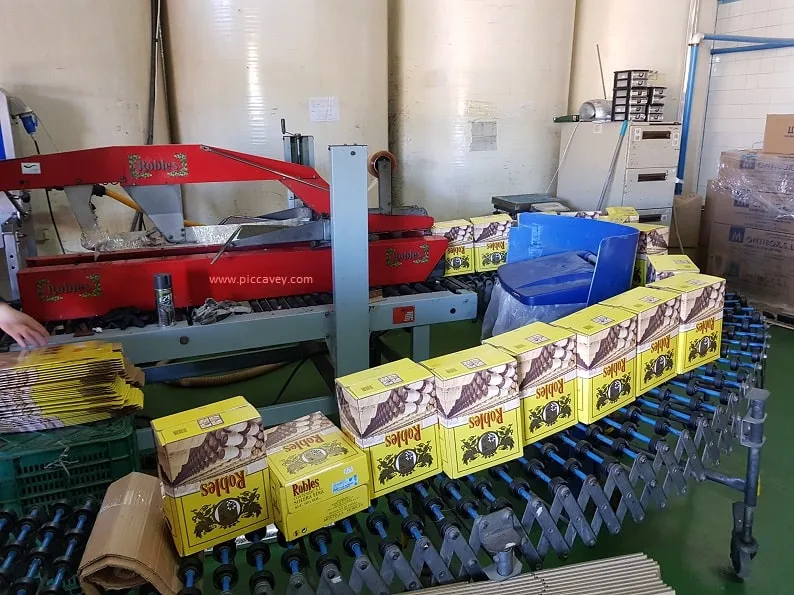 Boxed Wine
Years ago boxed wine seemed to be the low quality cheap stuff. Nowdays high quality wines are using this format again. Helping with the environmental impact of shipping wine overseas and also protecting wine quality.
For years Bodegas Robles Organic Wines have been a 100% organic wine produced. Located in Cordoba province they have been actively reducing their carbon footprint year on year. One of their innovations was introducing boxed wine some years back. Wine in a box keeps better once it has been opened. It can last 4 weeks longer than bottled wine. It also makes it easier to transport and store for food businesses too. Less weight in transportation and no breakages.
Bodegas Robles offer a stylish reusable bottle that they sell with four varieties of organic boxed wine.
Canned Wine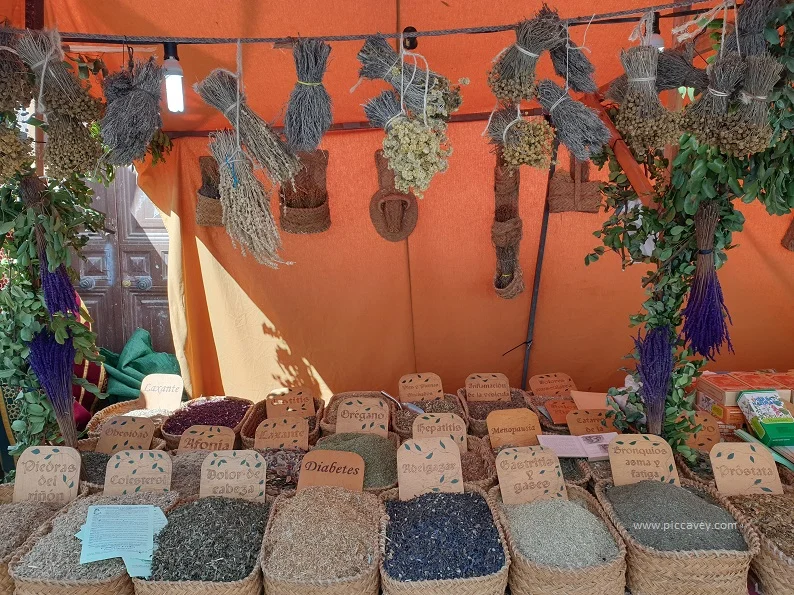 Lower Carbon Footprint Foods
As consumer are more savvy about the environmental impact farming can have on ecosystems. Food such as Soya, Beef, Lamb, Chocolate, Coffee and Palm Oil are under scrutiny. These are known to have the highest carbon footprints. As trends are towards reducing consumption of red meat for health reasons as well as environment impact.
Vegan and Vegetarian foods will continue to emerge and sales will grow. As will alternatives to beef, such as pork, fish or poultry. In fact you may not know that Food is an industry with a global worth of more than $9 trillion.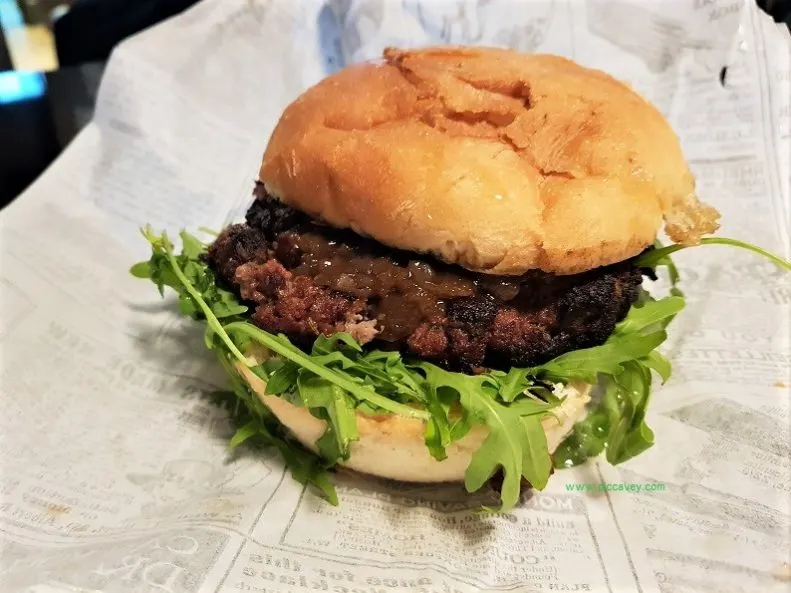 Meat Free Days
While most people won´t become totally vegan, the increase in meat free days or semi vegetarian consumers will be substantial. So restaurants and food manufacturers need to get up to speed to keep their offer relevant to these food trends.
Rather than a trend, both plant based and low carbon impact foods will become more mainstream. It´s not only a health choice, its an environment decision too. In this current environment the main players in the food industry need to be changing and adapting to address these new demands and keep up with consumers.
Zero Mile and Local Product sales will be on the increase too. People are now much better informed and want to know where their food is sourced. Transparency in the food chain is more important than ever.
Food Blogging
As we become more interested in the food we eat everyday, Food bloggers are often a good place to research new recipes, trends or even kitchen hacks. They are becoming evermore professional as the blogging world is more consolidated. Even being able to leverage their influence through a variety of affiliate programs or other methods such as self publishing their own books.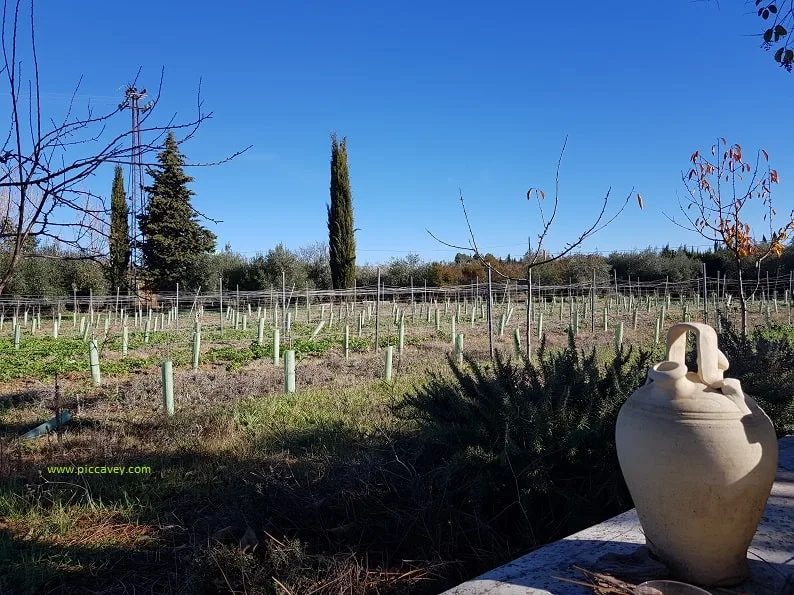 Plastic Free
Not only is single use plastic a problem for landfill. Did you know that Black plastic can´t be recycled. This colour of material isn´t detected by the sorting machines. So it goes straight to landfill. (Even if it was separated and put into the plastic recycling). For quite sometime I have avoided purchasing products with black plastic containers (where possible). Plastic is present in food items that you may not expect. (bottled water, ready meals). Microplastics are clogging up the seas and even the air we breathe.
Plastic Free Tea
Since discovering that many teabags are partially made from plastic (or from 100% nylon). I am always on the lookout for non bleached paper or biodegradable tea bags like Clipper or Yogi Tea. In Northern Spain the Orballo company have created a totally sustainable and organic business. They are reclaiming the land from the invasive eucalyptus plants in the region. Growing their own tea plantation and also cultivating herbs for infusions and culinary use. Their tea bags are made from Corn starch and dont have string or paper to keep resources minimal.
Alternatives to plastic will continue to be at the forefront of packaging and food distribution in 2021.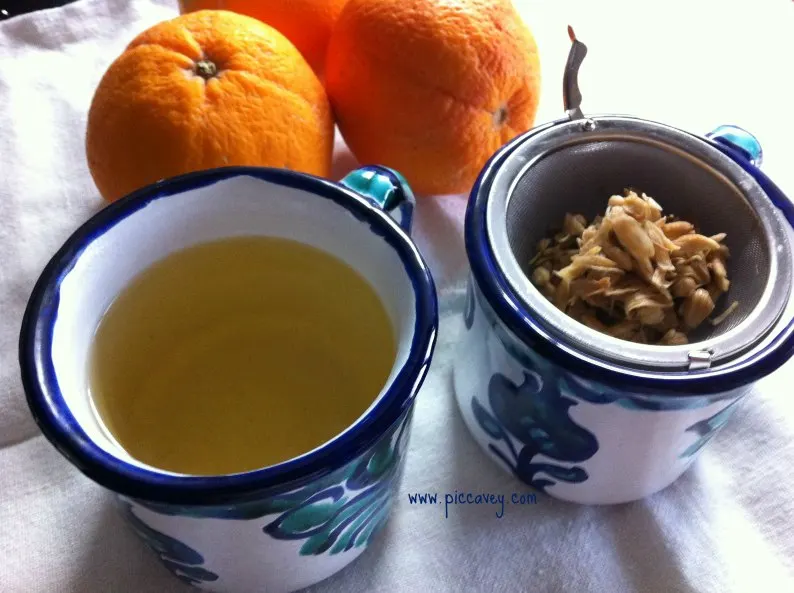 Food Trends 2023 – Flavours
Unusual flavour combinations are tipped to trend in 2023. The fifth flavour ´Umami´ and Oud flavours will be appearing in newly launched products. Umami is trending because this flavour profile can replace salt at a time when high salt content is out of fashion.
Although salt adds flavour to food, umami combinations bring more full bodied taste as well as flavour. Oud flavour brings a balsamic and woody aromas to the palate. Making a perfect option for meat free dishes and recipes.
Spicy foods continue to evolve. Lao Gan Ma has grown hugely in popularity over the past months. This Sichuan Chile Crisp condiment can be in an oil or flake format. Originating in China, this spicy addition is predict to grown further this year and expand its global presence. Good to jazz up any bland dish, but you need to dose the amount as it can be overpowering if you add a bit too much.
Swicy – the combination of Sweet and Spicy. Swicy sauces are set to pep up innovative dishes next year.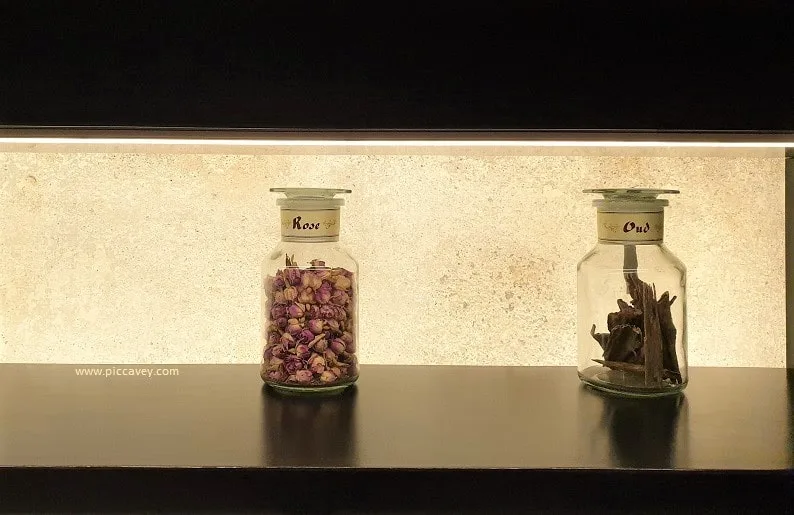 The Rise of Rum
Although alcohol free and low alcohol drinks will continue to grow into 2023. The are other upcoming tendencies that cant be ignored. The rise in Rum sales has grown in the past years and is thought to continue into 2023. Gin has been the on trend tipple for some time but growth is steadying. New tendencies such as spiced rum are coming to the fore. Premium Rum also has plenty of potential and is relatively unknown product to the general consumer.
In Southern Spain Ron Montero have been producing Rum since 1963. One of their premium varieties is aged for 50 years in American oak barrels and is limited to a production of 7000 bottles.