Updated 30th May 2023
Is it safe to travel to Spain in 2023?
Here´s updated information on the current situation in Spain. As I live here I´m sharing detailed insight with regards to travel and tourism.
UK and EU / Schengen Visitors
From Wednesday 8th February 2023 Mask wearing rules in Spain are relaxed. You will no longer need to wear a mask on Public Transport. For example on buses and inside taxis.
You will still need to wear masks in Spain inside Pharmacies, Healthcare centres, clinics, hospitals, dental surgeries, opticians, or elderly homes, residential care facilities.
Previous relaxation of COVID restrictions (date order)
New restrictions for International travellers have been introduced in June 2022. Travel to Spain is possible with a valid Vaccination certificate, a negative Covid-19 test (PCR 72 hours before or antigen test 24hrs before travel) or a valid recovery certificate. (max 180 days)
Only Non vaccinated travellers must complete a Spanish Travel Health Form. (its free) Children under 12 don´t need to complete this form either.
Your latest vaccination or booster must be less than 270 days old.
If you are recovering from COVID in the past 6 months and can show a medical certificate to that effect. This is also an acceptable document for entry.
Children under 12 years old dont need to present certificates or test results.
To return to the UK. Travellers who are vaccinated dont need to quarantene on return. The Day 2 tests have been cancelled.
From the 7th of June 2021 International Cruises were allowed to dock again in Spanish ports.
Spain is the 2nd most resilient country in the World according to this Bloomberg ranking. The COVID Resilience Ranking measures where the virus is being handled the most effectively with the least social + economic upheaval. Currently Spain has the 4th most vaccinated population in the world and highest acceptance of the jab in Europe.
Current Case Level in Spain
Spain Risk level is currently Medium as the Average National Case Level is decreasing. It is currently at 110 per 100,000 on 13th January 2023.
The main variants in Spain at the moment are Delta and Omicron.
Quarantine for Spain Travel
Check Spanish government website or your own government travel advisory page if you are unsure of the latest restrictions from your departure country.
Within the EU Fully vaccinated travellers may show their Certificate with details of dates and their vaccine status.
When you are vaccinated PCR tests are not required to travel as before. Check with your airline before travel. (Remember that one maybe required to return)
If you are travelling again, it´s worth arranging good cover with this deal: 10% off PCR tests with Staysure insurance policies.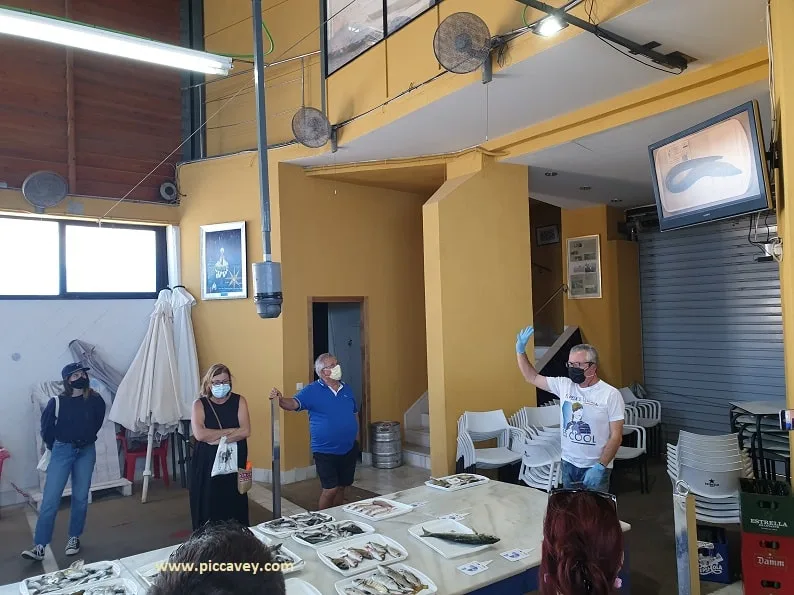 US Travellers to Europe
US Visitors are to be welcome back to Europe from Monday 7th June 2021 with the Green Certificate system. The EU confirmed that American travellers may travel to the EU with valid certificates.
This covers those travellers who are fully vaccinated with Moderna, Pfizer/BioNTech and Johnson & Johnson vaccines. This will be valid for all 27 member states. The document shows the traveller is fully vaccinated against Covid-19; has recovered from the illness recently or has tested negative for the virus in the 72h.

From 13th June 2022 you no longer need a negative test to return to the USA.
¨From June 7, tourists from other countries with which there is not complete free movement (non-EU), among them the United States, will be able to enter Spain provided they count on a certificate showing they have received their full COVID-19 vaccinations."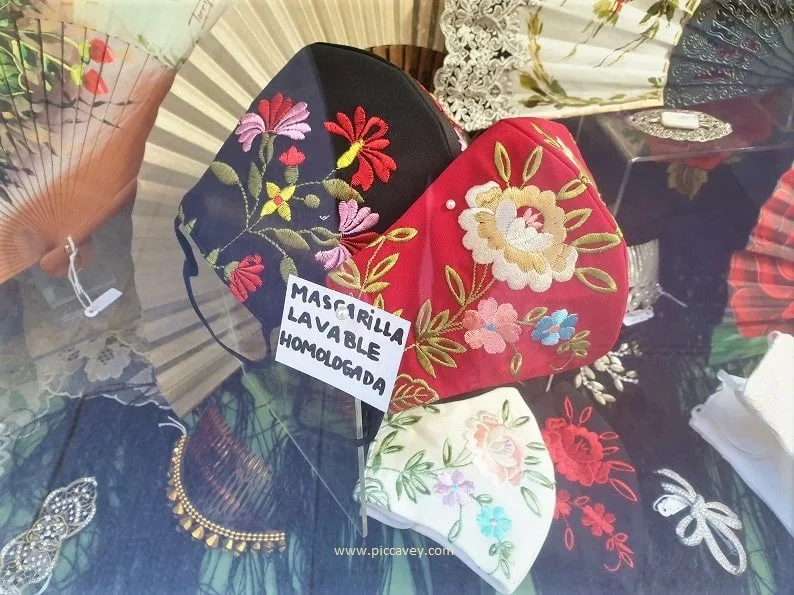 Face Masks in Spain
In Spain face masks are no longer obligatory in indoors. Social distancing measures are no longer in place.
The only exceptions are in Hospitals + Pharmacies where masks are still obligatory. (Feb 2023)
Outside masks are no longer required. They are maybe recommended at large scale events and crowded outdoor locations.
For Easter (Semana Santa) the prevision is that there will be no additional restrictions. Masks are recommended for crowded spaces. (indoor or outdoors)
Tourism is recovering within Europe with bookings on the increase at the best holiday apartments in Spain and destinations getting back to normal again.
Local restrictions must be fulfilled by visitors.
Restrictions in Spain
The State of Alarm expired on the 9th May 2021.
Curfew ended on Saturday May 8th 2021 for most Spanish regions. In December 2021 in some regions Curfew at 1am was brought back to curb infections over the festive season.
Local Restrictions depend on the level of cases numbers in the municipality. For Andalusia check this site mapacovid which tells you if your level is 1 2 or 3. Basically the different levels allow opening hours and capacities to be easier when levels are lower.
If you are travelling into Spain make sure you know the specific rules of the local area you will visit. COVID passes maybe required to visit places or go to restaurants. Some countries and territories are exempt from this rule. Check as restrictions can alter week by week. Further Details regarding entry to Spain on the Spanish Government Website: www.spth.gob.es
Depending on the specific restrictions of the area of Spain you are travelling to. Restrictions may still apply to municipality, province and autonomous region. Do check the rules for the specific location you are going to or are residing in. Different rules apply according to risk for healthcare and contagion levels.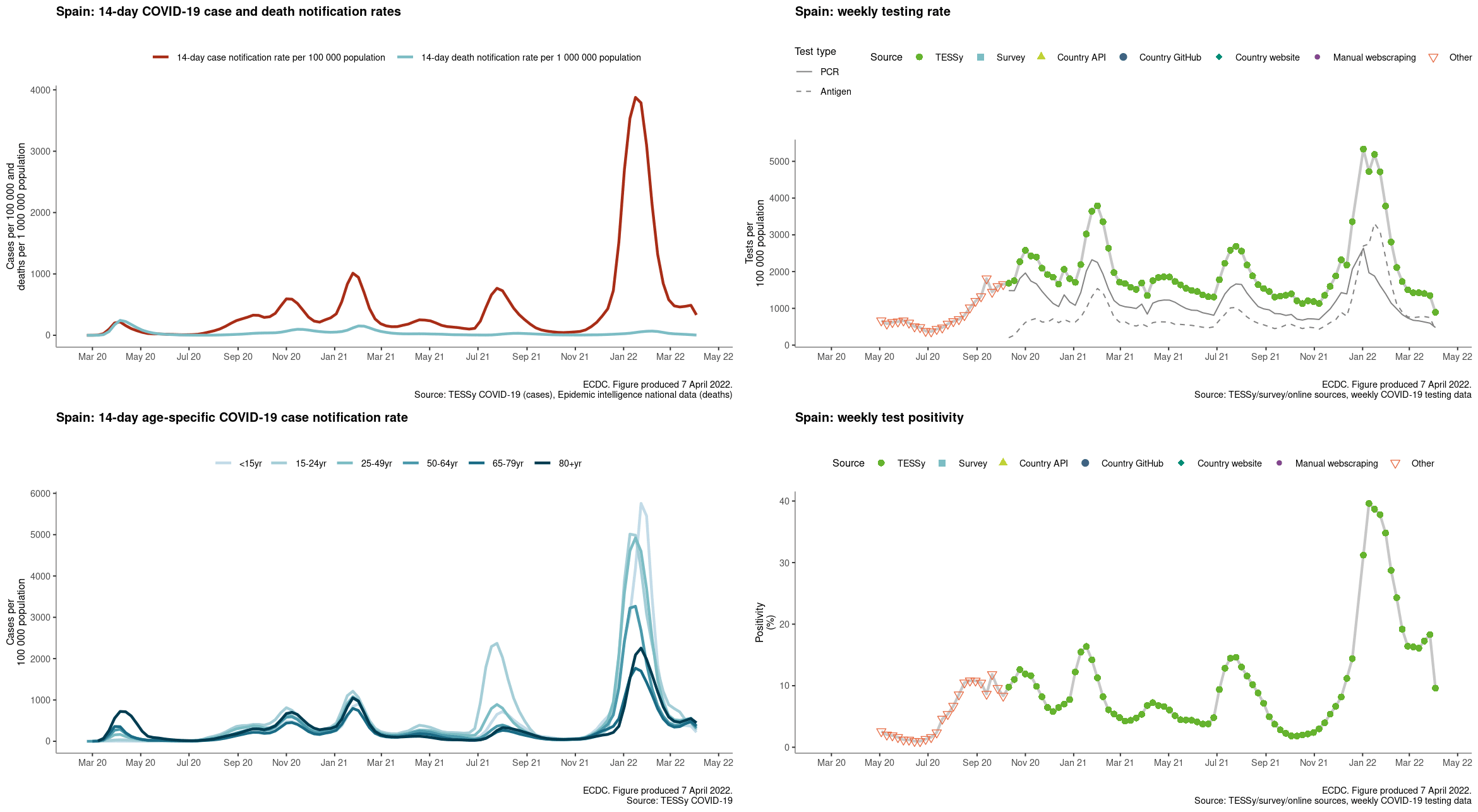 Source: https://covid19-country-overviews.ecdc.europa.eu/#32_Spain
Vaccine programme in Spain
The last group to be vaccinated in Spain were children between 5 and 11 years old.
Here they are administering both doses. Over

94.130.811

doses have been administered. (source Ministerio Interior)
86.9% people in 100 Spanish population have at least one of the vaccine doses as I write on 12th April 2022. (source)
85% of the Spanish population are fully vaccinated (12th April 2022)
Pfizer and Moderna are the types of vaccines in circulation in Spain.
As the amount of people with the vaccine increases, restrictions continue to ease. Some areas with outbreaks may implement local restrictions.
If you are a resident in Spain and registered with your local doctor (Medico de Cabecera) you will be contacted for the vaccine according to the Spanish Vaccine Programme. Vaccines are not covered through private healthcare schemes.
Business timetables in Spain
Spain continues record some infections across the country.
The curfew has been lifted. Most businesses, shops and restaurants no longer have limited timetables. (Unless they have very high case numbers and are on lockdown).
In Andalucía the region is on Level 1 of restrictions. (Levels 1, 2, 3 and 4 apply across Andalusia, 1 is the least strict)
For Andalusia you can check your areas situation and numbers: Junta de Andalucía – Datos Sanitarios
Details for the Valencian Community is visible on this chart
The Cataluña updated statistics can be see on these maps here.
Movement is no longer limited between regions and autonomous communities in Spain as the State of Alarm has ended (9th May 2021)
Fines maybe applied to those not following the rules by local, regional and national authorities. (Implemented by Policía local, Guardia civil, Policía nacional etc)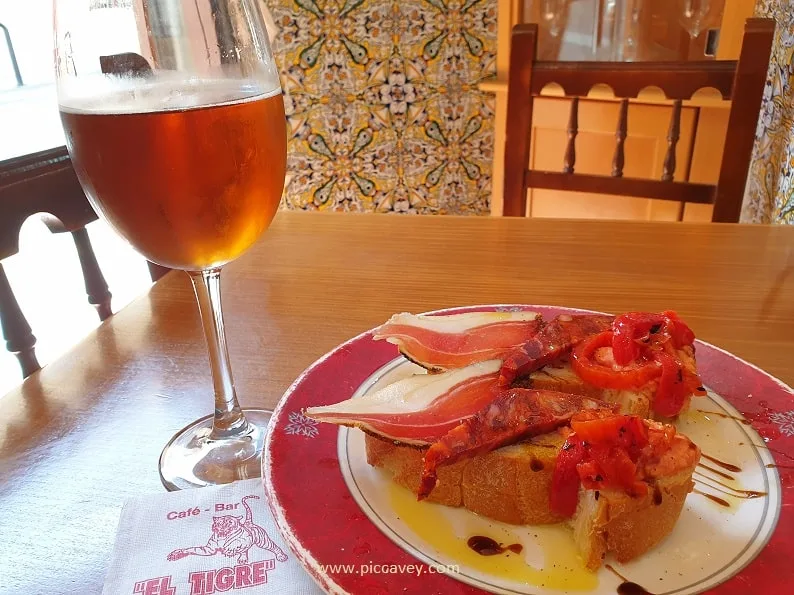 COVID rules in Spain
Mask wearing rules are only for pharmacies, public transport and hospitals. Many continue to wear a face mask out of choice in some cities. Also in outdoor spaces with large crowds (concerts or large scale events) they will be mandatory.
Mask rules will changed in Spain on Wednesday 20th April 2022. You will need to only wear your mask in certain situations.
Smoking is not allowed in public spaces. If you need to take your mask off to smoke you need to stay 2 metres away from others and keep the minimum distance. On outdoor seating at cafés you will be asked to leave the area to smoke.
Even during the height of the pandemic Visitors to Spain felt safe according to this article.
At bars cafés and restaurants you should wear the mask indoors. While sitting at the table indoors its recommend to wear it unless you are eating or drinking. As soon as you have finished you need to put it back on.
There are limitations on group numbers for certain activities depending on the specific location and incidence level. For groups over 10 people check ahead.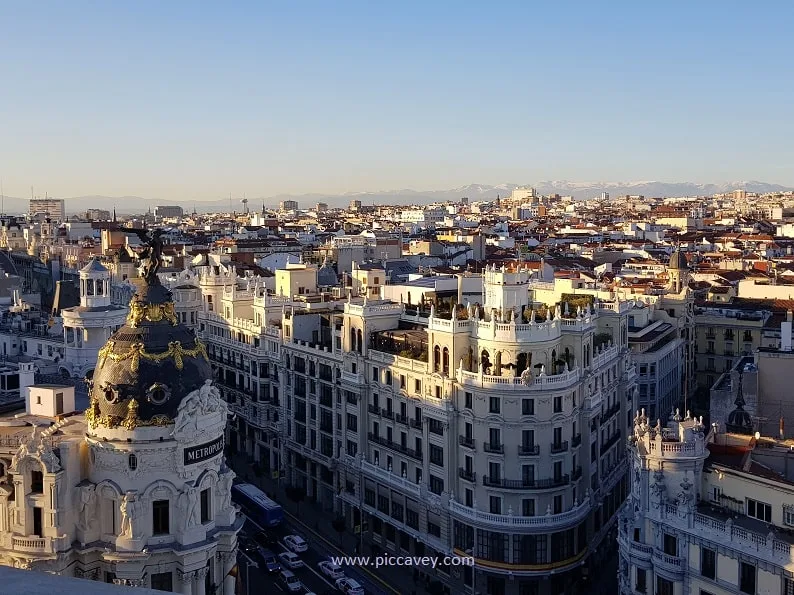 Spanish Hotels are Open
Most hotels have now reopened. Some of the larger hotels are closed until high season 2022 begins. In some cases this means that prices could be a little higher than usual as there are fewer hotels places to choose from.
It is recommendable to stay in well ventilated areas such as outdoor terraces, gardens, or semi covered areas of restaurants and bars. Indoors should have open windows or doors to keep air circulating. If you have to be inside limit the amount of time you are there.
Eating out in Spain
In many parts of Spain in hospitality there are reductions in capacity and limited timetables. To support restaurants and bars check and book ahead. If you have to cancel your booking, make sure you let them know as soon as possible. Don´t forget to call them to cancel your booking. Most restaurants are currently open. They may offer home delivery or take away service too.
Schools across Spain reopened Mid September 2020. Children over 6 wear masks in their classrooms.
Most businesses are working again as normal. With social distancing measures and limited capacities in place. Many offer service via WhatsApp or online now.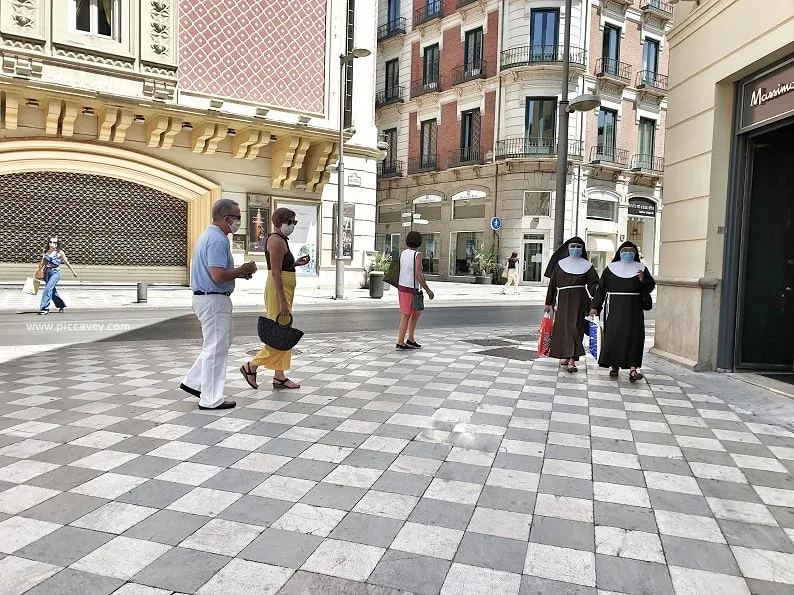 Which mask do I need in Spain?
In some areas of Spain (e.g Galicia) the masks with valves have been banned, so they are not recommendable.
Acceptable versions are FP2 or FP3 masks. Also known as N95. Also the paper, blue coloured surgical masks and fabric washable cloth masks.
Despite the vaccination rate in Spain being high (over 82% are fully vaccinated), People may still wear masks in certain situations in daily life.
Quarantine when travelling to or from Spain?
On 23rd May 2020 the Spanish government indicated that Spain would be open to International Visitors from July 2020. Spanish Borders reopened on 21st June 2020.
Currently quarantine when entering Spain or leaving Spain is not required. If in doubt check your own governmental guidelines.
Reduced Timetable
Most businesses are working again and open daily. Some protocols may have changed. Different opening hours, limited capacity, appointments required etc.
Beaches are open although there are strict rules in place. Social distancing rules are in place. Shower and toilet facilities may not open. Some dont allow inflatables. You need to be wearing a mask on the beach. There are beach patrols to check for compliance.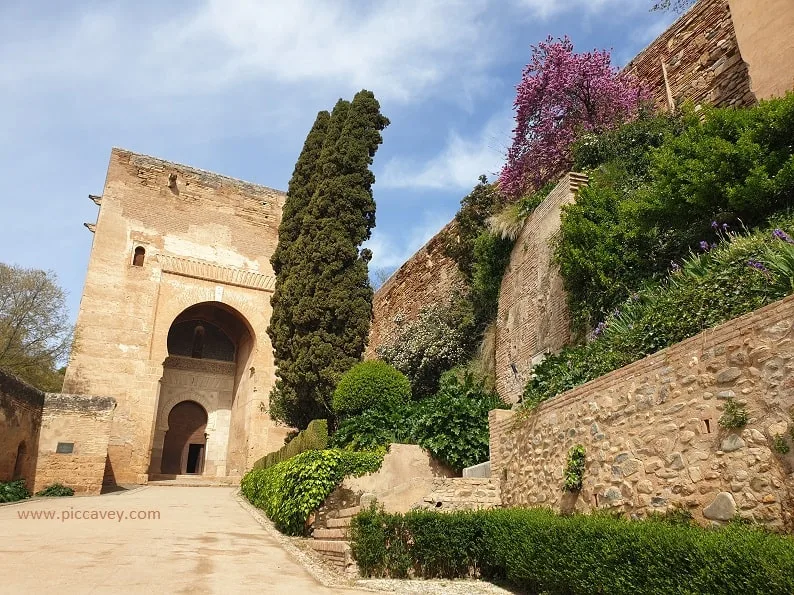 Situation in Spain 2021
To answer the question of whether it is safe to travel to Spain, this depends on many factors and in particular which country you are coming from. You may have to follow quarantine rules on returning home after visiting Spain. This depends on your local laws and the situation at the time. Announced on 25th May 2020 by the Spanish government, when you arrive in Spain you do not need to quarantine. (Unless your country is on the red list – South America, Africa etc)
It also depends on your personal situation and health. For some people COVID 19 can be a very serious infection. (Vaccines came into force in different parts of the world in late December 2020.) I highly recommend travelling with good travel insurance that covers any changes or medical needs.
Is the Alhambra open for visits?
The Alhambra reopened in December 2020. When you book your Alhambra Palace ticket or an Alhambra tour online you will be given the specific details. There are clear signs to follow a specific route around certain areas of the monument to ensure people remain at a distance.
Tickets are generally easier to obtain due to reduced demand as tourism numbers are still recovering. The tickets have QR codes to limit contact and you will need to wear a mask throughout the visit.
It´s very recommendable to visit right now as there are fewer people inside the monument so the visit is much more enjoyable. Also you will have better photo opportunities.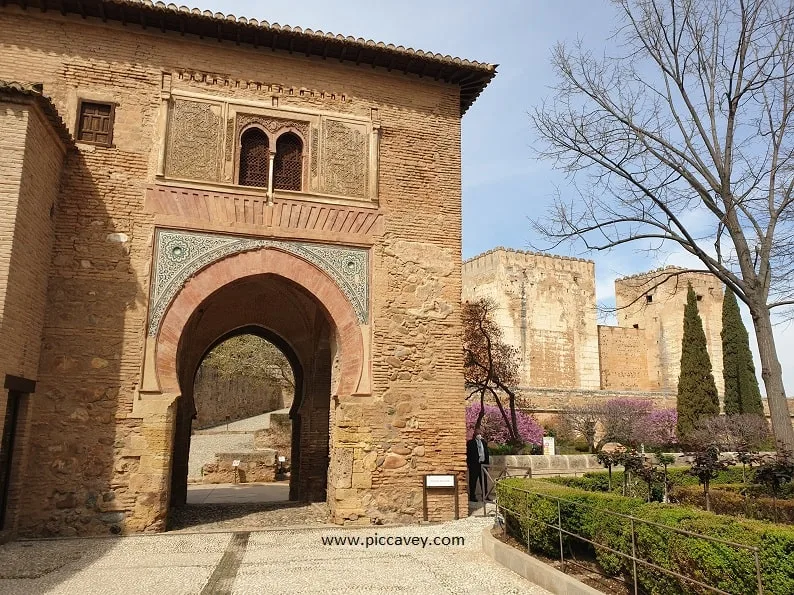 Current Statistics on the Pandemic in Spain
You can see this updated Coronavirus Map in Spain. Everyday the Health Minister in Spain shares figures with updated details at this link: Current Situation COVID in Spain – Ministerio de Salud (click on the 2nd item Actualización nº: enfermedad por SARS-CoV-2 (COVID-19)
The vaccine program is in full swing in Spain. If you plan to travel to Spain soon, I would encourage you to keep updated with the information. The situation continues to progress. Also keep up to date with the immigration department of your own country for the requirements on returning home.
Take out healthcare or travel insurance cover. Check that they will cover any COVID related incidents or cancelled travel plans.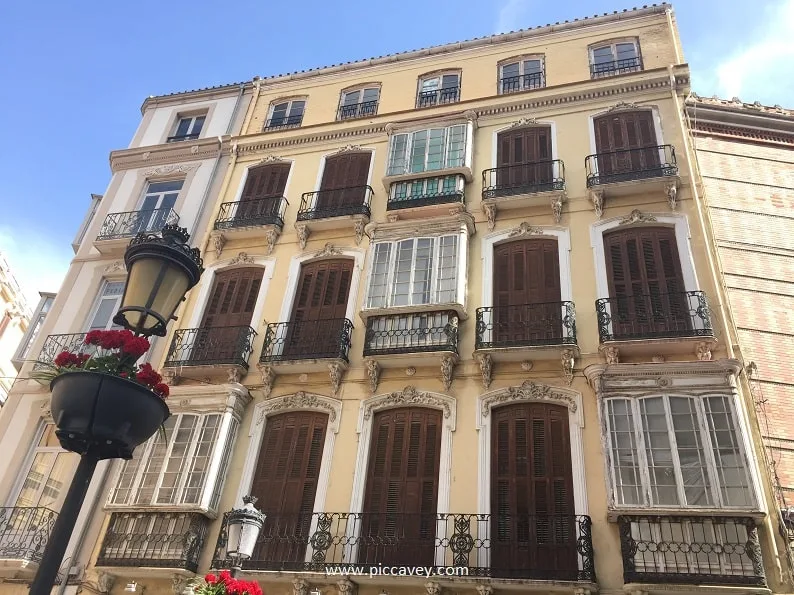 COVID Travel Insurance
As a regular traveller Safety Wing is my current go to. They are very good especially for location independent folks and digital nomads.
IATI is a good insurance provider (based in Barcelona) that offers great cover for holidays and shorter trips.
Buy Remote Health Insurance This coverage is for remote workers and digital nomads. Its designed for those who time abroad but also includes coverage in your home country. Of course there are no exclusions for pandemics.
Get Nomad Medical Insurance This policy covers people from all over the world for medical attention while they are outside their home country.
Travel insurance for Andalusia. The Andalusian government is offering a specific programme for COVID related issues to promote their region as a safe destination for tourists. Read further details of the Insurance policy.
Situation in Spain with COVID
Here is the information that I am sharing with the people who have written to me with questions.
Should I cancel my trip to Spain?
Travel to Spain was not possible until March or April 2020. Air routes, Tourist activities, Restaurants and Beaches closed down. The government declared a State of Emergency in Spain. International flights began their service early Summer 2020. Some routes operate with limited frequency. Not all routes are operating but you can fly to Spain at the moment. Borders are open.
If you book travel, your airlines hotel and or travel agent will keep you updated with cancellations, date changes or new rules to travel.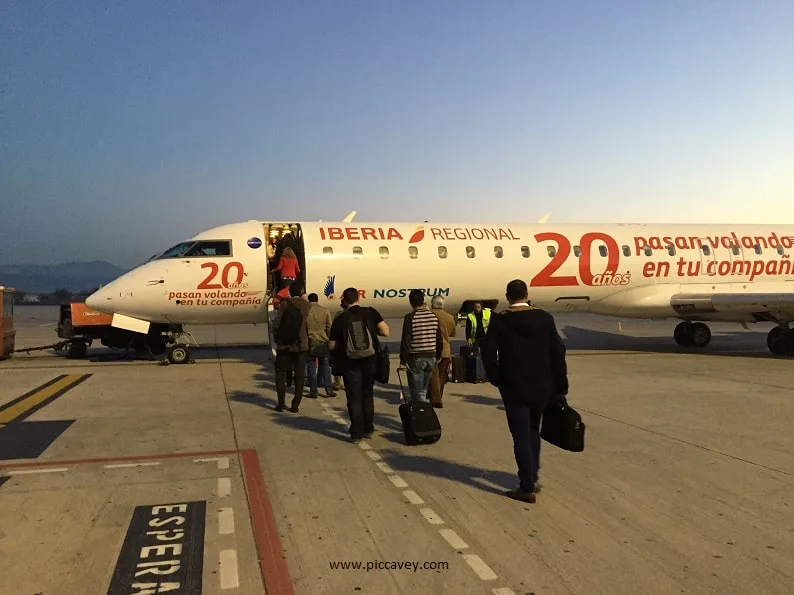 Do I need to Quarantine when I travel?
Across Spain schools & universities reopened in September 2020. Daily Life is steadily getting back to normal. Many large scale cultural events are not happening. For example Easter Processions, The Feria de Abril and Las Fallas festival in Valencia return in 2022 after being cancelled in 2020 and reduced in 2021. These measures are to avoid crowds and large numbers of people together.
If you have travel booked to Spain, always check official websites for latest updates before you travel.
Coronavirus Situation in Andalucía
In this link below you can see a map with more details and data for Andalucía, Southern Spain. Data from Junta de Andalucía
For Travel to Andalusia in 2021 the local government have launched an initiative for international travellers. More details here Free COVID insurance plan in Southern Spain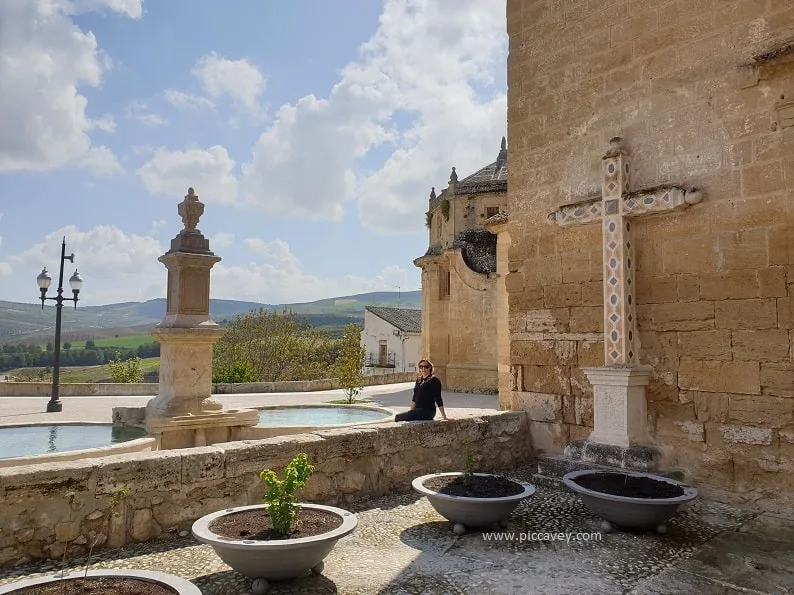 How to Travel Safely
It seems that masks may help but they are not the only measure to keep this new virus at bay. There are products like Nasal Barrier Sprays available too which maybe a good thing if you have to fly. Wearing glasses is reduces contagion by a third according to a study carried out in India (Feb 2020)
It´s important to keep your hands clean with an Hand Sanitiser if you cannot get access to running water and soap. Use it hand gel regularly especially when using public transport.
I found this article interesting: Flight Recommendations
Even the seat selection you make on the plane could make a difference.
Window seats towards the front of the plane are a better choice than seats in the aisle or towards the back of the plane.
Keeping passengers at a distance is also helpful if possible. Some airlines allow you to book an empty seat for a fee.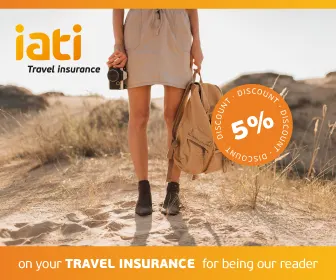 Travelling Soon?
If you are planning essential travel over the next months. April, May or June 2020 and maybe concerned about flight cancellations or problems. The best thing is to take out travel insurance. This should cover you in case of changes to your travel plans. If you can it is best to book with an ATOL protected travel company. Also pay by credit card for additional cover.
As new cases crop up across the world the situation can change. Airlines and different geographies are changing their protocols week by week. It is also a good time to make the most of travel deals and hotel offers.
Some travellers are cancelling or not booking holidays, when this is usually a peak time in the industry. Many companies like Booking offer deals such as free cancellation or higher discounts for early reservations.
Cancelled Flights
Airlines may cancel or reschedule flights during these uncertain times. As the situation continues to change you need to keep up with the latest in the destination you are heading to.
COVID Insurance Cover
Insurance cover right now follows CDC travel warnings. Check your policy for specific details.
When a location (typically country or a city) reaches a level 3 (or 4) travel warning. You may lose your insurance coverage. Check if you travel after warnings status changed.
If you are already in a location that has a travel warning, you have 10 days to evacuate and you do get cover during this time. The insurance covers the evacuation itself. If you stay beyond the 10 days, you will not be covered for health treatment.
Note that even if your coverage lapses because you stay in a country with a CDC level 3+ travel warning. You will still have cover with the rest of the policy for other eligible expenses, but not healthcare treatment.
You may also find useful the website for Passenger Air Rights in Europe
COVID 19 Useful links:
Keep Calm and Carry On
As more information develops on the Spain situation, I will update this post. Highlighting the most important points to help you plan your future Travel in Spain
If you are feeling overwhelmed at the moment you may also like this article: Coronavirus anxiety: Here's how to cope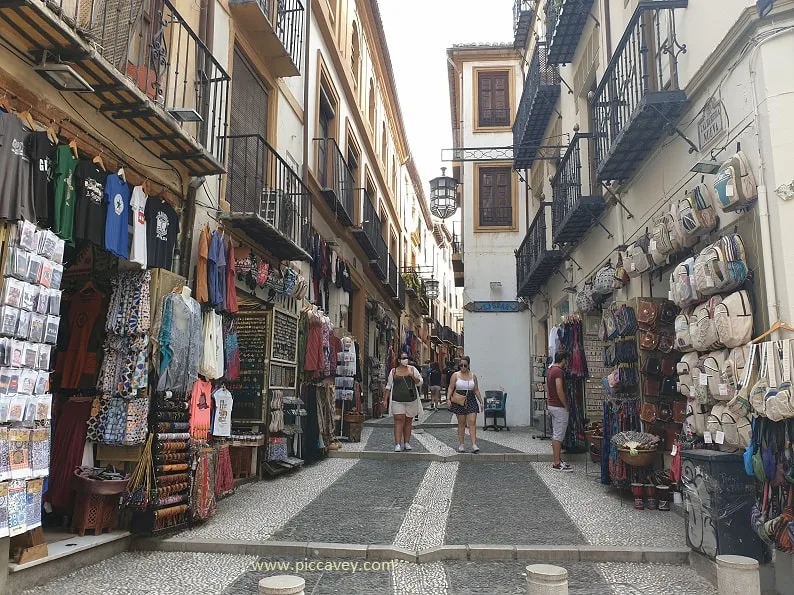 Updated Situation in Spain
Here are some resources to help you plan your Spain Itinerary:
Please Note:
My website contains affiliate links, which means that if you click through and make a purchase,
I will receive a small commission. As an Amazon Associate I earn from qualifying purchases.
All thoughts, feelings and opinions shared on this blog and in this post are my own.