Uplifting News from Granada Spain
Keep updated on the positive new stories from Granada Spain. Specifically I´m sharing good news updated here each week. With attention to stories in chronological order from Granada´s province.
Parapanda Folk Music Festival announced for Íllora
The annual Folk Music Festival returns to Íllora from 26th July until 1st August 2021 at the Anfiteatro Municipal Enrique Morente. To get tickets you need to reserve online specifically due to controlled audience numbers this year. More details: Parapandafolk.com

Sea Anemone Project – Made in Granada
22nd July 2021
Local Granada researchers are creating new systems to protect marine species due to overfishing. With the focus on improving aquaculture and natural production, the cultivation of Sea Anemones on Granada´s Costa Tropical will give back to the sea in a sustainable way. In future they hope to extend to cover other parts of the Andalusian coastline too.
More Police officers + Civil Guards for Granada
20th July 2021
In July 57 newly qualified Police Officers (Policia Nacional) have joined the force across Granada province. As well as 85 Agents of the Guardia Civil who have come to work in the Granada area from this month.
Spanish Monarchs visit the Alhambra Palace
10th June 2021
The Royal Visit took place at the Fine Arts Museum inside the Palacio de Carlos V at the Alhambra palace today, Thursday 10th June. The art exhibition 'Odaliscas: From Ingres to Picasso' was the focus for this visit. Afterwards they went to Palacio de Congresos to give out three awards for innovation to local companies, before their return to Madrid.
Buendía Estudios to create Lorca Series
9th June 2021
The new Series on Federico Garcia Lorca on his time in New York will be a miniseries with 6 hours of film. Covering the timeframe in 1929 and 1930 which he spent in New York. Lorca, the Granada born poet and playwright is known as Spain's greatest and most popular poet.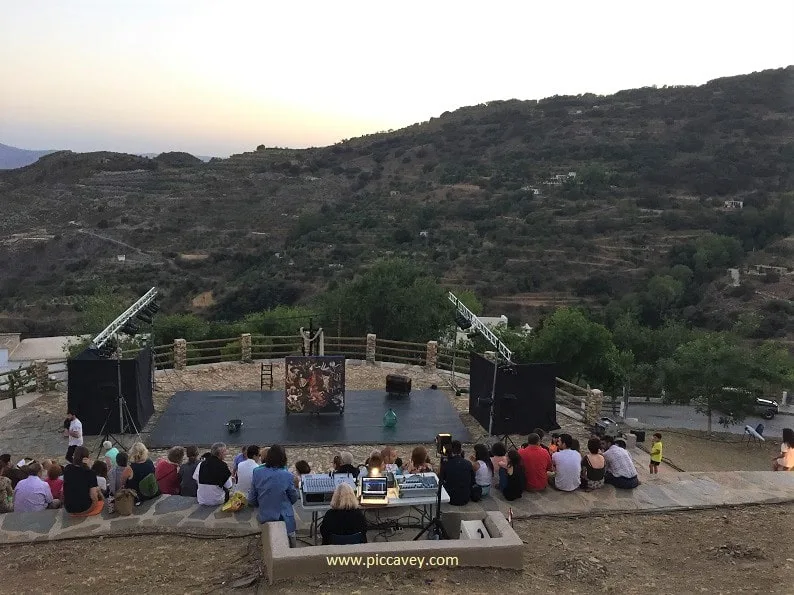 Laroles Theatre and Music Festival Returns
8th June 2021
The Cultural Festival set in the Alpujarras returns this August. Me Vuelves Lorca has confirmed their Musical and Theatrical programme over three days in Laroles. For more details and tickets see: Laroles Theatre Festival ´Me Vuelves Lorca 2021
Ballet de Andalucia returns to the stage this Summer at the Alhambra
28th May 2021
From 20th July til 21st August 2021 the Generalife Outdoor theatre will host it´s summer concerts. This year´s performance is The bewitching of the butterfly or Maleficio de la Mariposa. The very first Federico Garcia Lorca play from 1920 and returns to the stage again this summer. Get early bird tickets for 20 euros at Corral del Carbon (from 1st July open Mon to Fri mornings only). You can only get 2 for 1 tickets on for Tuesday and Wednesday performances. See the official website for further details. Lorca y Granada
The King of Spain visits Granada
27th May 2021
HRH King Felipe of Spain made an official visit to MADOC in Granada on Thursday 27th May. As the Commander in Chief Spain´s Armed Forces the visit was scheduled in the same week as Armed Forces day. (30th May). The MADOC is the education and training division of the Spanish army and its HQ has been in Granada since its creation in 1997.
Granada investigators work on Christopher Columbus´s DNA
19th May 2021
A team at the University of Granada are working on the DNA of Christopher Columbus to identify his nationality. The Dept of physical anthropology and forensic medicine have been investigating into the explorers origin for years. However they are due for a breakthrough as the technology has improved recently giving much more reliable data. Full story: CountyTimes.co.uk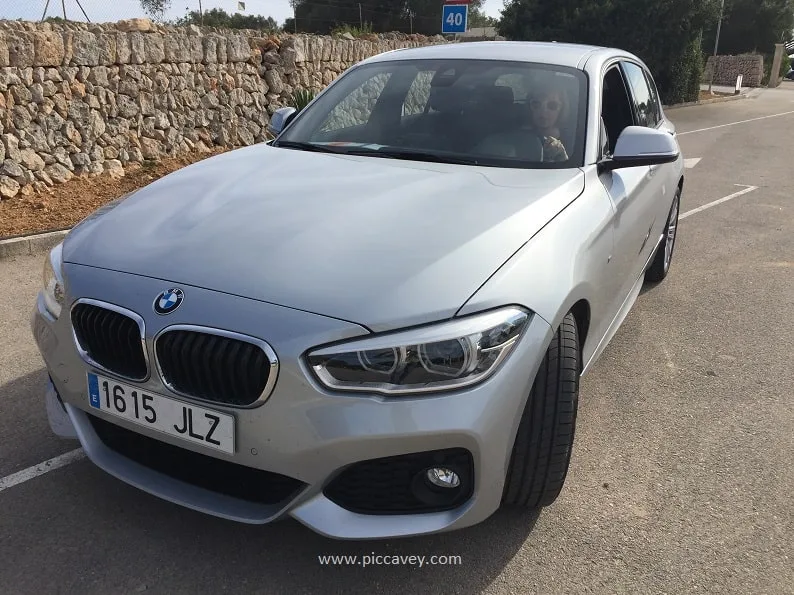 Largest growth figures in Europe for Granada Car Seller
19h May 2021
Located in Cullar Vega, Cresta Nevada is one of the companies recognised across Europe with the biggest growth during the pandemic. In a study carried out by the Financial Times the Granada company charted with a Compound Annual Growth Rate of 37.2%. Particularly impressive when the Automotion sector has been hit hard by the COVID crisis.
Motril Air Show to Celebrate its 15th Edition in June
15th May 2021
More details: Motril Air Show 2021 – Air Acrobatics on the Granada Coast
Guejar Sierra´s Chair Lift to Sierra Nevada project
14th May 2021
The town of Guejar Sierra is looking into the construction of a chair lift to connect with Sierra Nevada. The idea would be to transport visitors with or without mountain bikes up to the Natural Park of Sierra Nevada. This is a similar set up than one that has been installed by Elevated MTB in Ripoll (Girona) and would be the only one of its kind in Andalucia.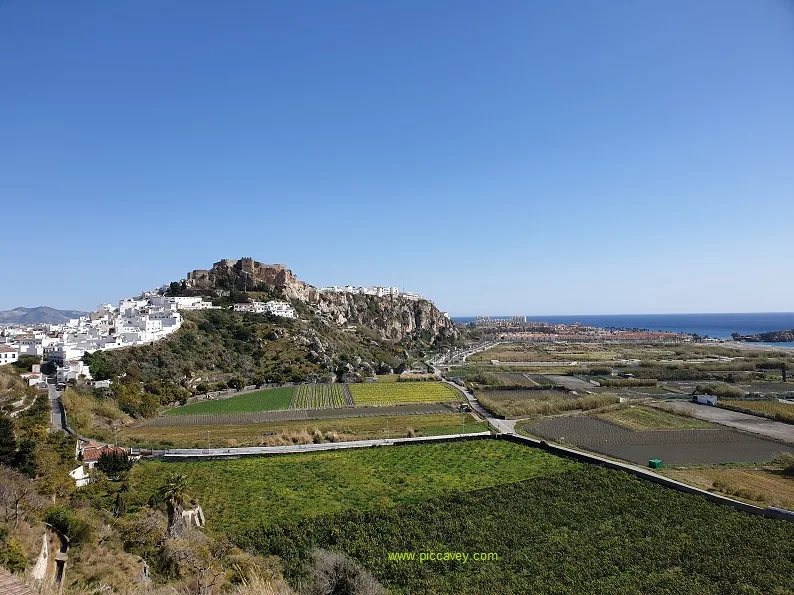 12 Blue Flags for Granada Province
11th May 2021
The European Foundation for Environmental Education has awarded Blue Flag distinctions for 2021. The FEE recognises 11 beaches in Granada province and one Marina. This is the best result for Granada for thirty years. Here is the full list:
La Herradura
Marina del Este
Puerta del Mar
San Cristóbal
Velilla
Sotillo-Castell
Calahonda
Playa Granada
La Guardia
Playa del Cañón-La Pelá
Torrenueva Costa
Puerto Deportivo Marina del Este
Granada de Tapas Returns for its 2021 Edition
11th May 2021
The popular Tapas Fair Granada de Tapas began on 10th May. After the cancellation in 2020 due to COVID restrictions and the general lockdown, this years editions has been launched and will last for 4 weeks. More information: Tapas Festival 2021 Granada de Tapas
The Alhambra reopens the Nightime tours
11th May 2021
After the easing of restrictions and the end of curfew in Andalucia. The Alhambra Palace starts up the Nighttime visits again for the Summer season. This is good news for the tourism sector and one of the most important monuments in Spain.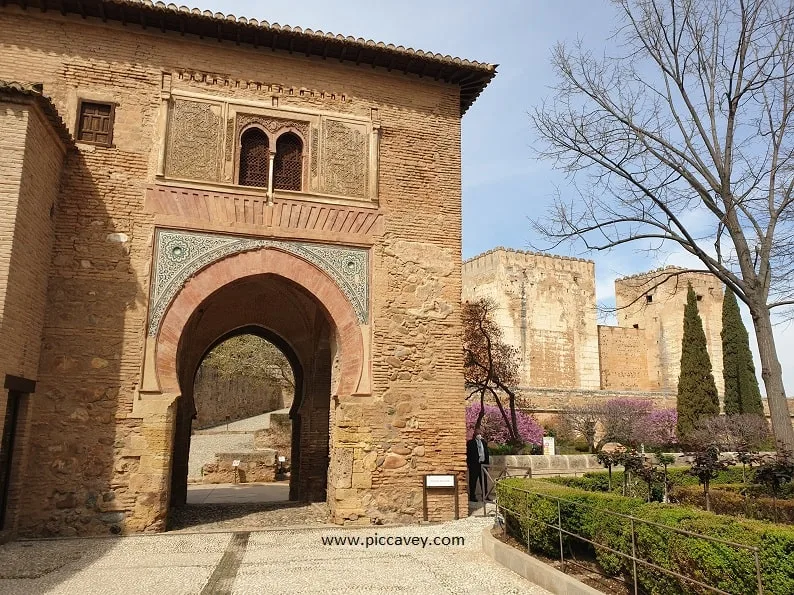 Granada included in the Best Cities in Europe to Retire to
4th May 2021
In this article by International Living – Best European Cities for Retirement Granada has been named as one of the best places in Europe to retire to. They didn´t mention Lanjarón which has been the most longevitous town in Spain for decades.
Unique Meteorite fell in Colomera in 1912
4th May 2021
This article about largest Meteorite that fell in Spain landed in Colomera. It explains that it is unique due to the quantity of Potassium feldspar in the rock. So far only 25 meteorites like this one have been seen worldwide.
Sabor Granada adds 18 more local producers
26th April 2021
The Diputacíon de Granada incorporates 18 more companies into it´s Sabor Granada initiative. This project now includes 232 food producers and small businesses in Granada province.
Conde Nast Traveller recommend Granada in their Top 10
25th April 2021
Granada is included in the 10 Prettiest Cities in Europe in the prestigious travel publication Condé Nast.
filled with half-forgotten churches, galleried cloisters and the striking old Arab quarter
New Cancer Technology for Granada Hospital
26th April 2021
The first of its kind in Spain, the Materno Infantil Hospital rollouts a specific treatment for Paediatric Cancer patients. Controlling childrens medication via a smartwatch and PDA. This is much safer for doctors and easier to regulate dosage.
Huetor Tajar produces half the Asparagus in Spain
23rd April 2021
With 6,978 hectares of asparagus crops, Huetor Tajar in the poniente granadino provides half of the national asparagus production. Between March and June 4000 jobs are created for the harvest. Since 2000 this purple asaparagus variety has the protected geographical indication (PGI) seal. (source fresh plaza.com)
Caviar de Riofrio invests in more Sturgeon
22nd April 2021
After the flood in 2018, the Riofrio fish farm has invested in more Sturgeon from a specialist producer in Veta la Palma (Huelva). The Osetra (Acipenser gueldenstaedtii) amd Beluga (Huso huso) varieties will help the Granada company to boost their sales of caviar. It is the only producer in Spain that has three varieties of sturgeon.
Granada presents the 70th Edition of the International Dance Festival
22nd April 2021
In its 70th Edition this summer, the programme has been extended to cover 32 days. The presentation took place on 22nd April at Charles V Palace at the heart of the Alhambra. Find out more on this article: 70th Dance festival; Granada´s FEX Summer Concerts
Moderna Vaccine to be produced at Rovi Granada
12th April 2021
According to Reuters Rovi in Granada will supply agents for 100 million Moderna vaccines. This new production line agreement comes at a times when 700 million Moderna doses are planned for distribution in 2021. This plan covers European countries and USA in the fight against COVID 19.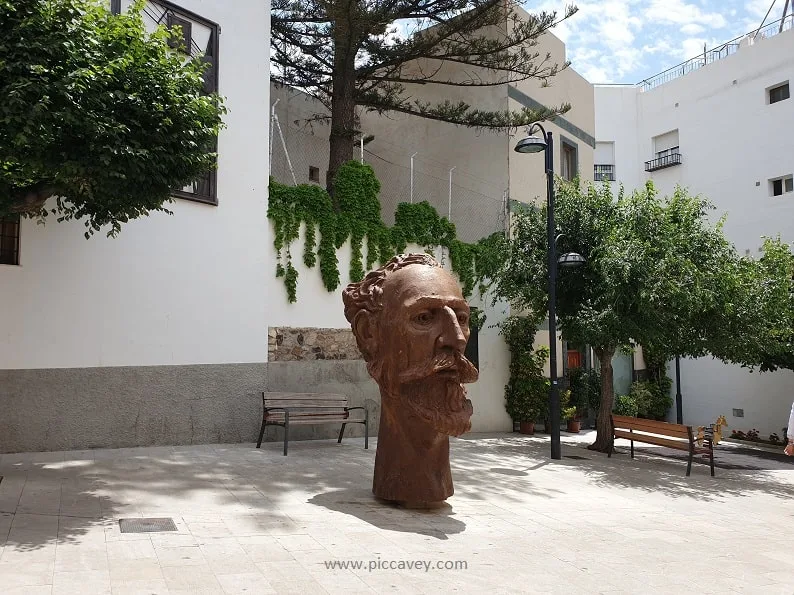 Orgiva brightens the town with flowerpots
12th April 2021
On 13th April 2021 Órgiva town hall will donate 2000 flowerpots to neighbours. The initiative for residents will be at Plaza Alpujarra. This project brings a springtime feel to balconies and windows in this Alpujarra town. (source Eurotropical)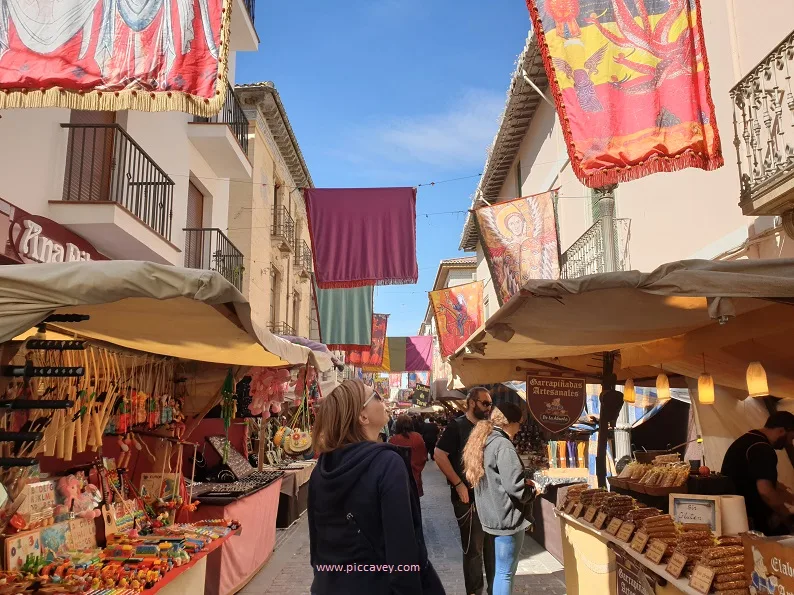 Santa Fé celebrates its 529th Capitulations
12th April 2021
This month the town of Santa Fé celebrates the 529th festival of the Capitulations of Santa Fé. This festival commemorates the agreement between Isabel of Castille and Christopher Columbus in 1492 in his voyage of discovery. Activities will take place this weekend, on Friday 16th, Saturday 17th + Sunday 18th April. The 2021 programme offers Covid safe events such as a route of tapas amongst others.
Granada Town Hall to replace 7844 urban light bulbs
11th April 2021
Replacing 7844 bulbs in a switching to LED technology for street lighting, Granada town hall will avoid less incidents with urban lighting. The new bulbs give 30% more light. The streets with most traffic or low light levels will be prioritized. 360,000 euros will be spent on replacing the bulbs and cleaning street lights in this initiative.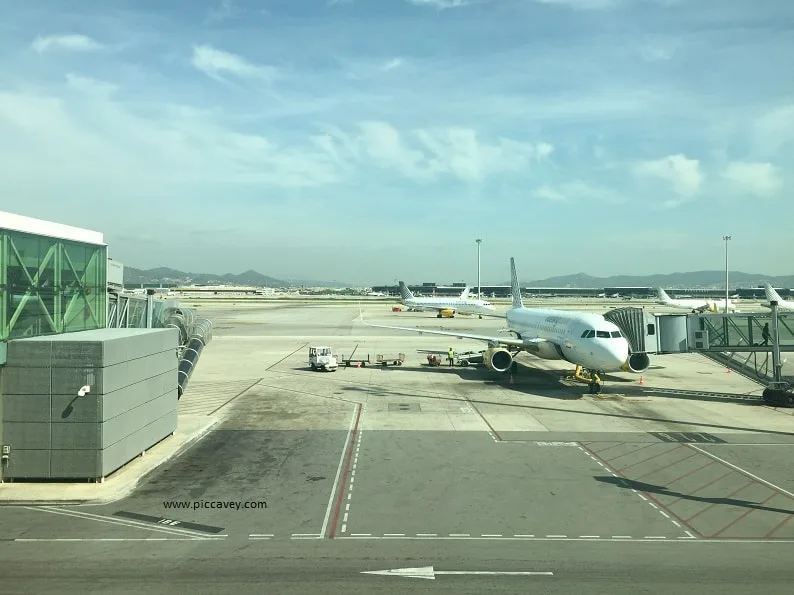 Vueling launches New Routes from Granada
31st March 2021
From 25th June Vueling will connect Menorca and Ibiza with flights from Federico Garcia Lorca airport in Chauchina, Granada. This is good news for the Granada-Jaen airport in a year where passengers numbers have fallen.
Sierra Nevada has 75kms of piste open this Easter
27th March 2021
With a depth between 40cms and 100cms the Ski resort will be open to Andalusian skiers this Easter. The capacity will be between 7000 and 9000 skiers according to the day of the week. For more information check with Cetursa in Sierra Nevada.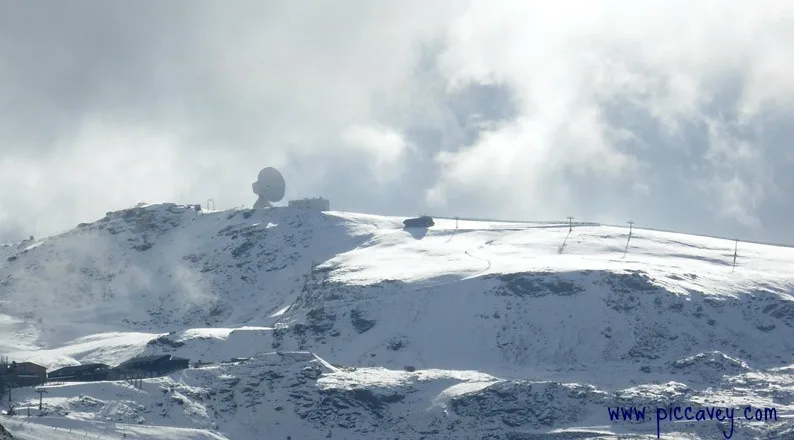 Las Gabias invests in a Smart pool
27th March 2021
The Municipal Swimming Pool in Las Gabias have installed a system that controls the capacity of swimmers, distance between them and also has a drowning alert system. The Nagi Smartpool system is already being used in other locations in Japan and the USA. Soon it will also be installed in other Spanish cities such as Murcia or Oviedo. (source Ahora Granada)
New Balearia Ferry from Motril to Melilla
26th March 2021
The Ferry company Balearia present a Smart ship which will connect Melilla to Motril. With wifi on board and reduced Carbon emissions it will also provide a faster crossing time. There will be 9 weekly routes from Melilla. Interchanging between Motril, Malaga and Almeria. The Hypatia de Alejandría is currently the most efficient ship in the Balearia fleet.
5 Times Quieter in Granada in 2020
16th March 2021
In a study carried out by Grupo Paisaje Sonoro and Salud y Patrimonio Dept at Granada University. They have found a difference of 30 – 50 decibels compared to the previous year. This study made at the Mirador de San Nicolas in 2019 and 2020 was also a collaboration with London University College. (Source: Canal Sur )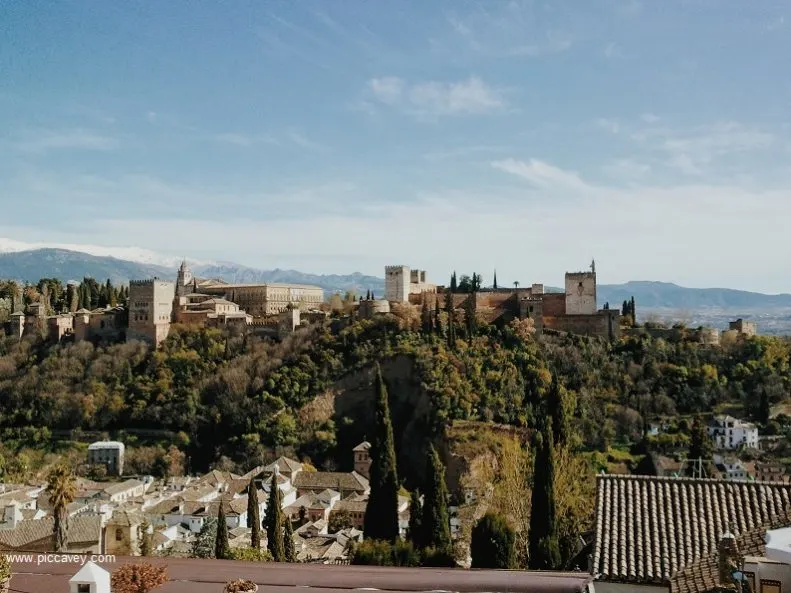 Motril Ports New Dry Dock for Ship Repairs
16th March 2021
The Puerto de Motril has just opened a new dry dock. With capacity for boats up to 100 tonnes, repairs can now be done in Motril. Previously ship owners had to move to Almeria or Malaga ports to get maintenance done. (source: Europa Press)
Riskcoast Project Warns of Landslide in Castello de Ferro
15th March 2021
The Riskcoast project with investigators from Jaen University, Centro Tecnológico y de Telecomunicaciones de Cataluña (CTTC) and the Spanish Geological Institute (IGME) warned of a collapse on the A7 this week. This consortium collaborates to evaluate coastal area disasters. In a routine outing they were analysed land in Castello de Ferro and noticed fallen rocks on the motorway.
After flying a drone to get further footage and scanning with laser they warned that a collapse was imminent. This could affect users of the A7 in Castello de Ferro. Within hours the hillside collapsed. The road had already been closed to avoid incidents. They also investigate flooding, erosion and the effect of global warning on the coastline.
73 Free Wifi Hotspots for Granada
12th March 2021
The Mirador de San Nicolas and other points of interest around Granada will have wifi hotspots installed next month. In fact there will be 73 of them in the neighbourhoods of the city. As well as the tourist points of interest other wifi hotspots will be set up in community centres (5) libraries (12) Unemployment offices (17) and 23 in other parts of the city.
Granada nights to Hit UK Cinemas in May 2021
11th March 2021
Directed by Abid Khan, Granada Nights is due to reach British Cinemas on 28th May 2021. This story set in Granada, focuses on International student life in the Andalusian city. The protagonist played by Antonio Aakeel befriends a group of foreigners at heart of the international student scene. He leaves his comfort-zone but still struggles to find closure from a recent heartbreak.
Endesa 2021 investment in Granada´s Electrical Infrastructure
11th March 2021
Electricity company Endesa will spend 5.3 million euros on improving Granada´s electricity infrastructure. In 2021 new distributors and digital devices will increase the efficiency in the city of Granada. Specific improvements will be carried out in the North part of the city, historic centre and also in Cervantes and Bola de Oro. more details in Spanish Periodico de la Energia
Sheep reintroduced to Olive grove at Dehesa de Generalife
10th March 2021
339 Sheep are reintroduced to the Dehesa del Generalife. This area above the Alhambra Palace would have traditionally had cattle grazing here. These sheep will help the natural ecosystem and keep up the maintenance of the land.
Uber offer Users in Granada free trips to Vaccine Appointments
10th March 2021
With the code JuntosGranada Uber are offering transport to the Sports Stadium Los Carmenes in Granada. The vaccine roll out in Granada is organised at the football stadium. Uber is offering journeys in other Spanish cities such as Madrid, Sevilla and Bilbao. Limited to 2 trips per user and a 15 euro fare value.
Granada Professor Achieves the Sir David Cuthberson Lecture Award
9th March 2021
Since 1979 no other Spanish Academic won this recognition. Professor Gil from the Biochemistry and Biology Dept of Granada University has been granted the Cuthberson Lecture. This prestigious opportunity is chosen annually by the ESPEN. (European Society of Clinical Nutrition and Metabolism)
Prof. Angel Gil delivers his conference in Milan this September. The lecture will cover ¨Child Obesity and Cardiometabolic Risk Factors – New Diagnostic and Therapeutic Approaches¨ It´s not the first major recognition, Prof Gil was also listed in the "Ranking of the World Scientists: World´s Top 2% Scientists" by Stanford University.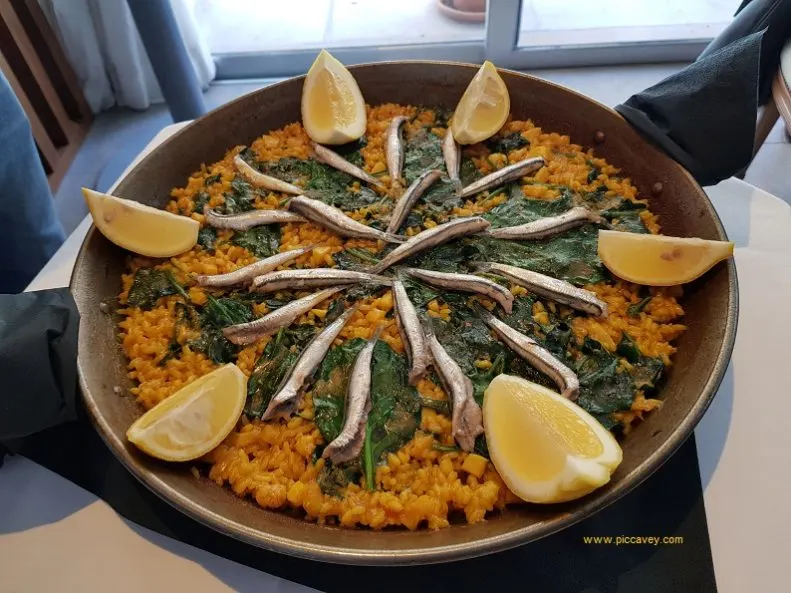 The 7th Edition of Rice Days returns this week
8th March 2o21
Hospes Palacio de los Patos hosts the 7th Edition of Rice Days this week. Celebrating authentic rice dishes, a different one each day of the week. The Valencian chef creates these delicious recipes each year as spring arrives. From Monday 8th to Sunday 14th March at midday. More details here: Los Patos 7th Edition of Spanish Rice Days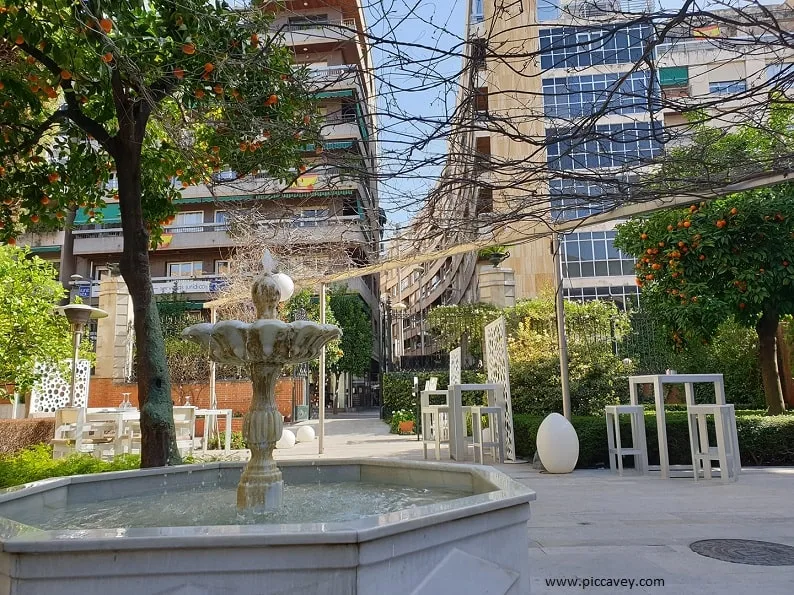 Civil War Explosive Safely diffused in Albolote
8th March 2o21
Dating back to 1870. The explosive shell was still full when discovered this week. Noticed by a walker, the rain uncovered the device seen in the area of Llanos de Silva, Albolote. Reporting to authorities his find, the TEDAX explosive team deactivated the missile. The expert team believes that it´s left from the Spanish Civil War and never exploded.
Two Roman Relics Recovered in Barcelona
8th March 2o21
The glass funeral jar and a marble capital are both Roman pieces maybe from Granada. They were discovered in Barcelona after being sold by an antique store in Madrid. They are under analysis at the Museo Arqueológico y Etnológico de Granada at the moment.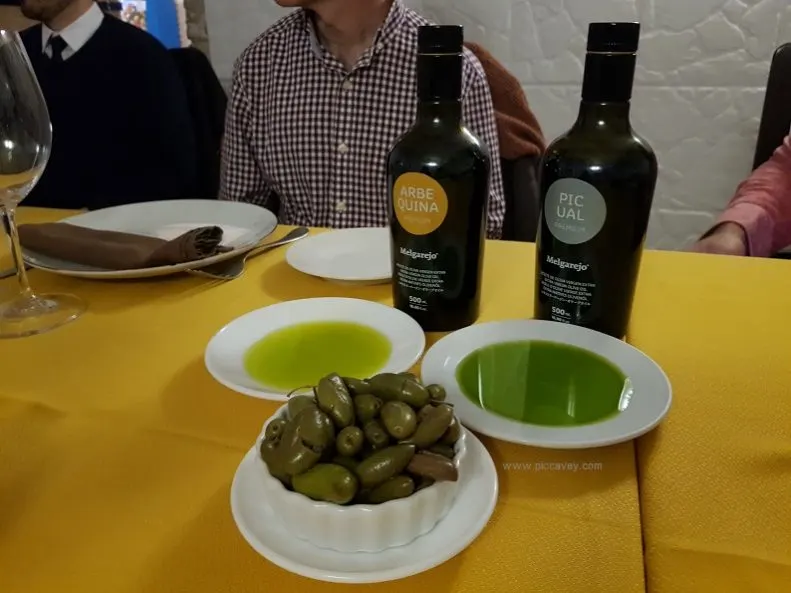 2.8% Annual Export Growth in Granada
1st March 2o21
Granada was the Andalusian province that grew it´s exports most in 2020. Achieving a record total of 1304 million euros throughout the year. Food items and fresh produce is the largest export. Although Granada province does export other items such as essential oils, perfume, chemicals, paper and plastic items. Data from Extenda (Agencia Andaluza de Promoción Exterior)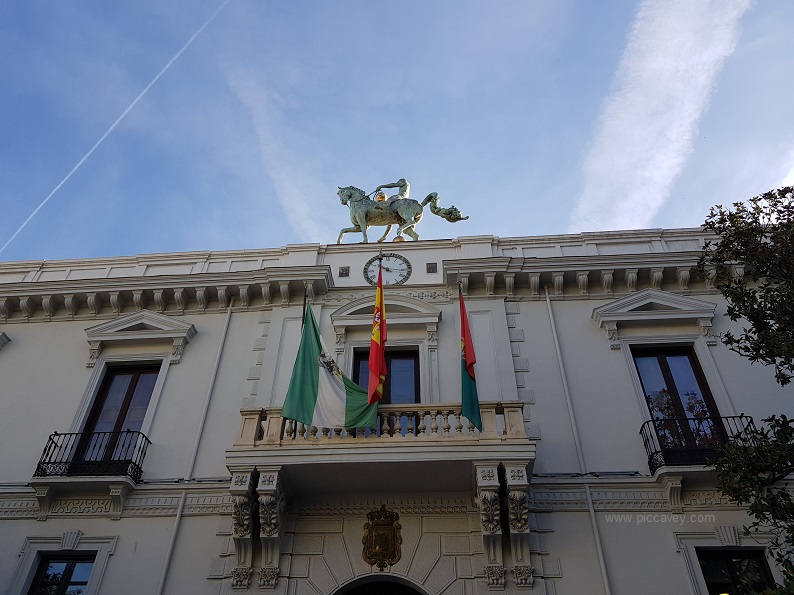 Granada Fire Service – The Oldest in Spain
22nd February 2021
This year Granada´s Fire Service celebrates its 200 year anniversary. Created on the 21st of February 1821 it was the first of its kind in Spain. There will be several official acts to commemorate the milestone in their history.
José María Ruiz Pérez a young Granada soldier had been in Paris in 1810. He´d seen how Napoleon set up the Paris Firefighting Service and imported the idea on his return to Granada. Granada´s Fire Service was initially 87 builders, 45 carpenters and 28 plumbers. Their headquarters was the Carmen Convent. (Current location of Granada town hall)
Water Rates won´t increase in Granada in 2021
22nd February 2021
Local water company Emasagra confirms that rates will be maintained this year. The current tariff has not been changed since 2014. Through this decision they hope to support local businesses as well as residential clients in the Covid crisis. The cost of water in Granada has not been raised for 7 years.

Penibetic Salamanda returns to the Alhambra after 40 years
20th February 2021
Typically found in the River Darro, the penibetic salamanda (Salamandra longirostris) has a distinctive yellow and black colour. Some forty years ago it dissappeared from the river. Recently seen within the water system at the Alhambra Palace grounds. However it´s thought that chemical fertilizers could be affecting local waterlife. This is a protected species and one of the most threatened species in the Southern Iberian region.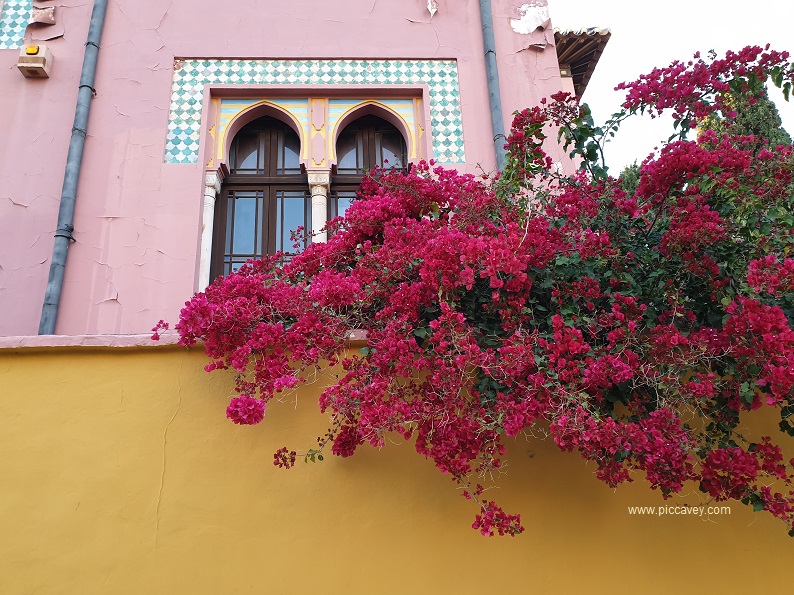 Granada capital reopens after lockdown
19th February 2021
At midnight on 18th February Granada city lifted it´s lockdown opening the capital. As COVID cases fell below 500 per 100,000 this week. They continue to decline therefore restriction were eased. Motril, Armilla and Almuñécar are also open. Sierra Nevada ski resort is also operating and open to those who purchase a ski pass (forfeit) and live in Andalusian municipalities with less than 500/100,000 cases.
Granada CF beat Napoli in a 2-0 win
19th February 2021
In the latest Europa League match Granada defeated italian team Napoli at home ground Los Carmenes. Thursday´s match saw goals from Herrera and Kenedy. Napoli´s team suffered several substitutions as some key players are isolating due to Covid or have injuries.
OHL have planned 40 million euros investment in Huénaja
17th February 2021
Huéneja Solar Power Plant is being built by ohl industrial, this clean energy project will have a 126.9 MW of power when completed.
Mariano Fortuny´s 150th is celebrated in Madrid
9th February 2021
Born in Granada in 1871 Mariano Fortuny was known as a multifacted artist and Fashion Designer. This week IED Madrid celebrate 150th anniversary of Mariano Fortuny with online events to commemorate his work.
Granada illustrator featured in February´s New Yorker
9th February 2021
Sergio Sanchez, Professor of Fine Arts at Granada University illustrates The New Yorker's Ninety-Sixth anniversary cover. Born in Guadix this local University Professor pays homage to Eustacy Tilley in the prestigious publications anniversary edition.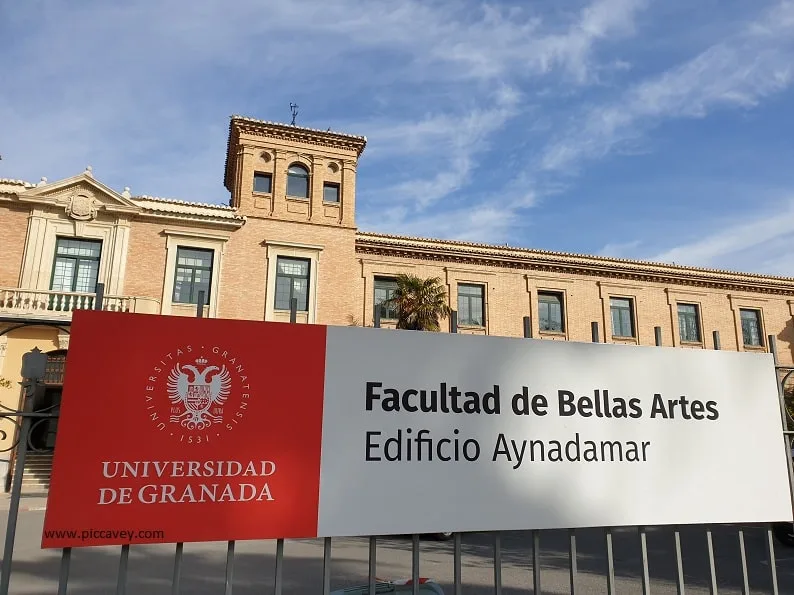 Granada University Website Ranks 4th in Spain
8th February 2021
The World Ranking of University Websites Webometrics positions Granada University´s website the 4th Best in Spain. It´s ranked 171th in the world (out of 11994 university websites).
Webometrics ranks Higher Education Institutions and provides reliable and updated and useful about the online performance of universities around the world. Other Spanish Universities ranking are: Barcelona (92), UA Barcelona (156) and Valencia (161).
Granada Physics Dept Propose a New Particle, Potential Portal into a 5th Dimension
5th February 2021
The Theoretical Physics & Cosmos Department at Granada University are studying particles that could be portals into a 5th dimension. The article titled ´A warped scalar portal to fermionic dark matter´ was published as part of a study with the PRISMA+ Cluster of Excellence at University Mainz, and Adrián Carmona, Athenea3i fellow.
Caja Rural Granada reports over 27 million euros profit
4th February 2021
Last year Caja Granada celebrated its 50 year in banking. This year they report 27.2 million euros (after tax) in profit in a complex year. With branches in Andalusia, Madrid and Murcia, the entity has over 750 employees. (source Europa Press)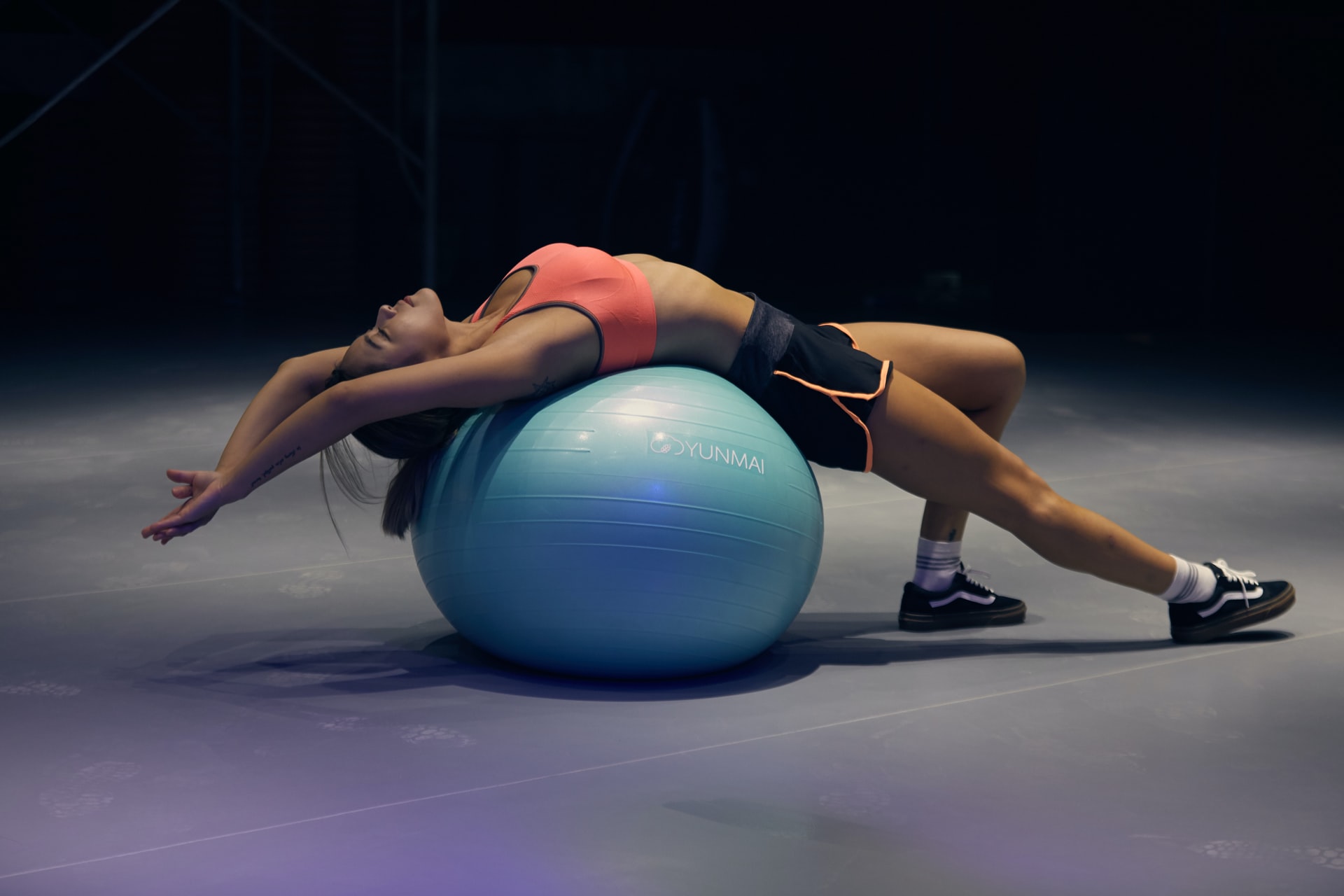 Financial Help for Young Elite Athletes
5th February 2021
The Diputacíon de Granada has earmarked 115,000 euros in 2021 to support young athletes in Granada province competing at elite levels. Overall they expect to support 254 young locals this year. The funds will help with training costs, transport, treatments and accommodation costs. (source Europa Press)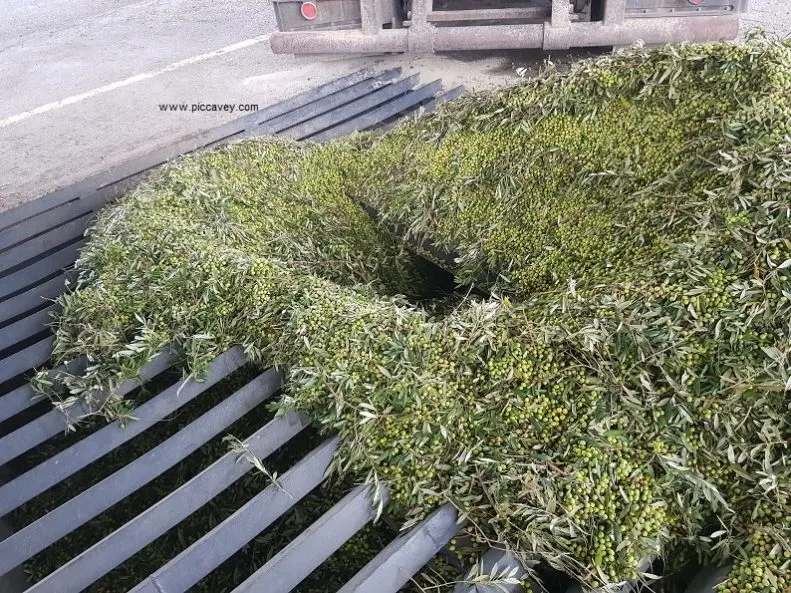 Granada Exports Continue to Grow
2nd February 2021
Germany, France and Italy are the biggest buyers of Granada´s produce. Presently there are over 2500 companies exporting goods internationally. in fact from Jan 2020 to November 2020 1194 million euros of exports left Granada province. Although the main exports are olive oil, fruit and vegetables. Other items such as paper, cardboard, perfume and essential oils are also growing in the region. (source Ahora Granada)
Granada´s Newest International Football Team
31st January 2021
Granada International FC launched in 2020 is a female team with 25 players from several countries. Working for equality they hope to create a junior team in 2021. Training at a local ground they have received lots of encouragement and support from the Concejalía de Deportes del Ayuntamiento de Granada.
El CF Internacional de Granada trabaja por la igualdad en el fútbol femenino
14th wooden beam returned to the Alhambra Palace
29th January 2021
The family of British writer Richard Ford has returned a piece of decorative wood belonging to the Partal Palace of the Alhambra. He acquired the 2 metre wooden frieze when he stayed there in the 1830´s. Since receiving the item back to Granada. In fact the 1300´s the carved beam may have belonged to the Torre de las Damas.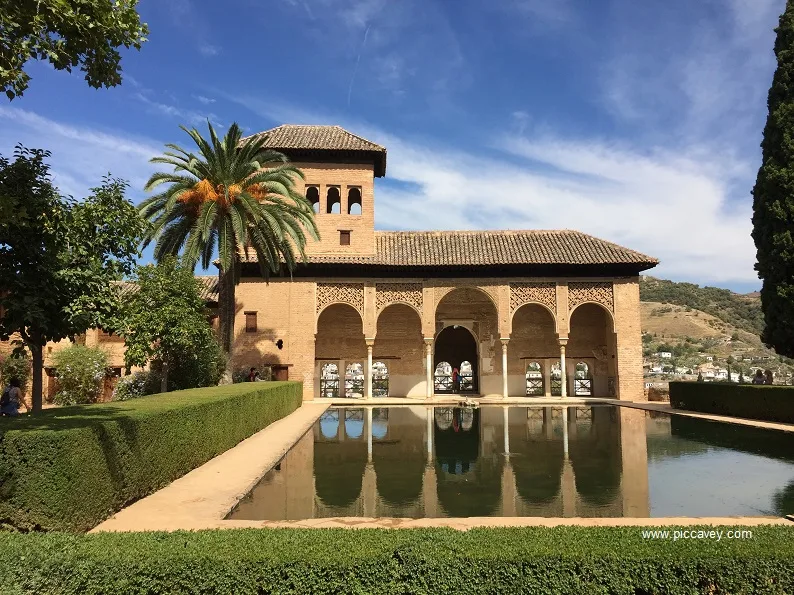 4 million euro investment for teaching in Granada
27th January 2021
The Junta de Andalucía has announced further Investment in Education Centres across Granada to help with the restrictions and measures since the pandemic. 208 projects to prepare teaching spaces and 114 projects in public education in Granada are planned. These measures will ensure social distancing and protocols can be followed in schools. So painting, signs, repairs to buildings, improvement in electricity and internet as well as health and safety measures will be improved.
New Russian Church in Albaicín´s San Bartolome
26th January 2021
The Russian Orthodox Church has a new place of worship in Granada. The Saint Bartholomew church in the Albaicín which has been closed since 1965. It will now reopen and welcome the Orthodox Archpriest Mikhail Ustímenko and his parish.
27th January 2021
Granada Library collection of Francisco Ayala´s Complete Works
The Francisco Ayala Library in Plaza de la Hípica has received a donation from the Francisco Ayala Foundation of the writers complete works. One of his most popular works was The Bewitched, although his writings are some 9640 pages in total. Born in Granada, Ayala lived to be 103 and is one of the great´s of Spanish literature, also part of the Generation of 27.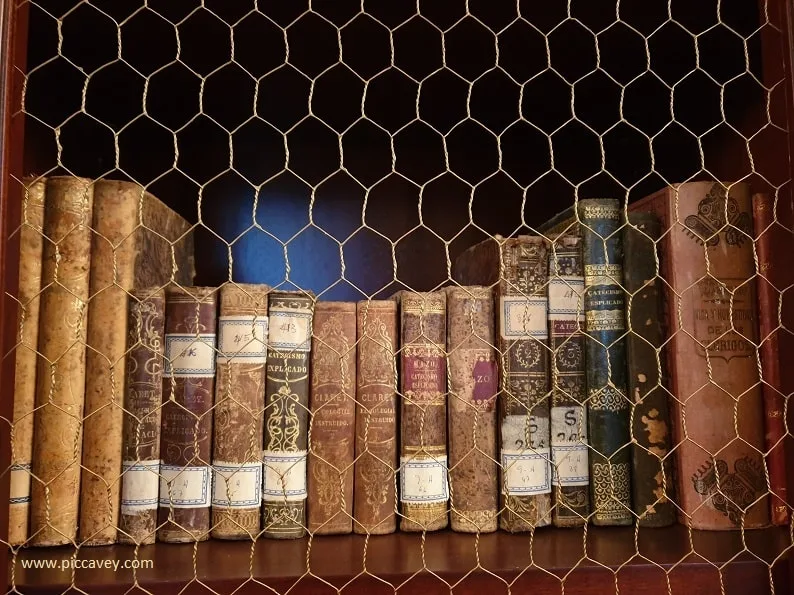 Granada Uni Scientists analyse 5,000 year old crystal dagger
26th January 2021
A rock crystal dagger was found in a megalithic tomb in Valencina de la Concepción, Seville province. The 5000 year old Crystal Dagger is a unique find from the Copper Age in Iberia.
New Voice Recognition System at Granada Hospital
26th January 2021
Granada´s Hospital Clinico has a new voice recognition system called 'INVOX Medical' Specifically this is to speed up medical reports. Speaking into the system rather than typing, it helps the medical staff turnaround their work faster. Consequently over half the team are now using this voice to text tool.
22nd January 2021
Hurtan Launch a New Model
Granada car producer Hurtan have launched a new model which is ready to pre order. The Grand Albaycin by Hurtan is limited to just a 30 vehicle production in 2021.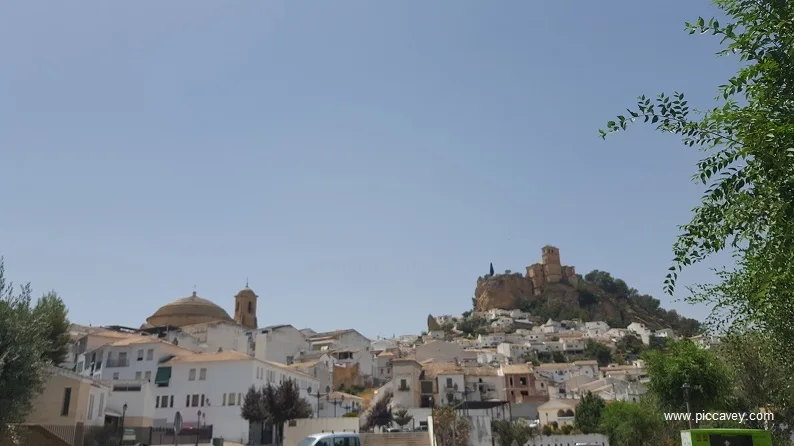 22nd January 2021
Montefrio finds the missing Virgin
Traditional in many Andalusian villages. A small figure of a Virgin or Saint goes from house to house. In Montefrio the Virgen de los Remedios was part of this local traditional until the lockdown began. With normal daily activity interrupted the small portable Virgin figure seemed to go missing. For several months, up until this week when it was found in Montefrio in a neighbours home. In reality they forgot to pass it on with the recent restrictions in place.
Bearded Vulture Chicks confirmed in Castril
16th January 2021
The first bearded vulture chicks have been laid after 35 years Sierra de Castril Natural Park, Granada province. More details: Return of Bearded Vultures to Granada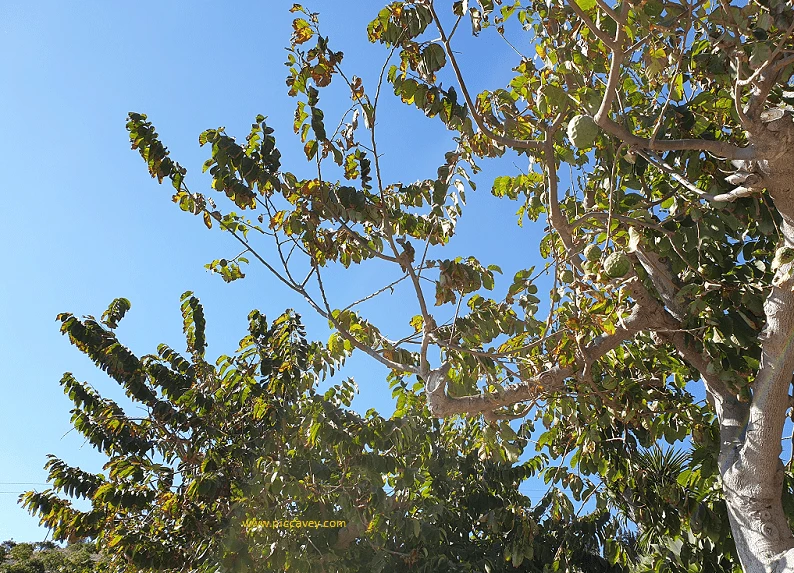 Demand for Granada Grown Tropical Fruit in Europe
16th January 2021
Continuous production of Avocadoes, Mangos and Chirimoya on the Costa Tropical leads to export growth from Granada province to European market.
COVID Vaccines arrive in Granada
27th December 2020
The first vaccines will be delivered on Sunday 27th December in Retirement homes. The first places to receive them are Residencia Beato Fray Leopoldo and the Hospital Clinico in Granada. As well as La Milagrosa in Armilla. There will be 18 vaccines centres in Granada. 9 of them mobile units to be able to move around the different regions of Granada. Care home staff and residents will be the first to receive the vaccine. (source ahora Granada)
Winning Lottery Ticket Sold in Maracena
24th December 2020
Another National Lottery win on Boxing Day. Winners of the 1st Prize in Maracena y Montillana will receive 30,000 euros per ticket. The number was 36055. Source: Ahora Granada.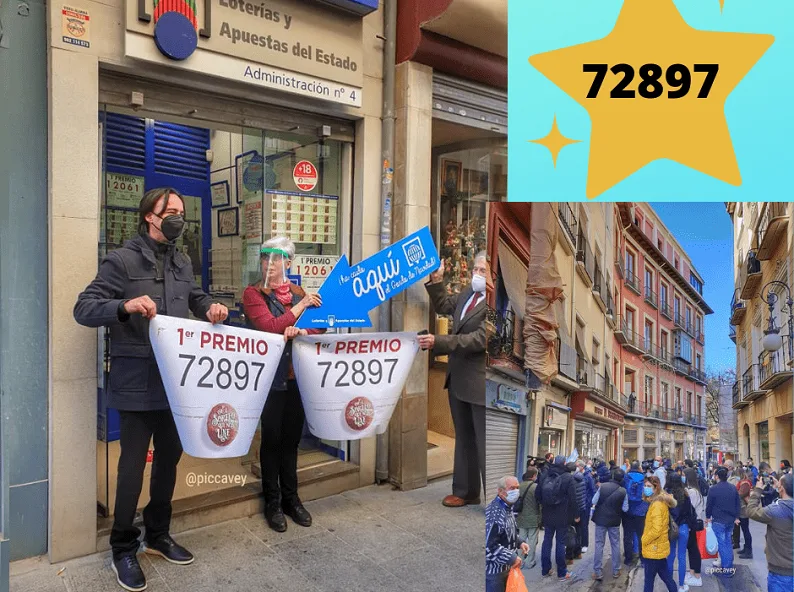 First prize Christmas Lottery Ticket in Granada
22nd December 2020
The Lottery Administration No.4 'La Estrella de los Millones' on Calle Principe sold the winning number 72897. El Gordo will mean 180 million euros in prize money for Granada residents. 45 series were sold in the historic centre of Granada, close to Bib Rambla square.
In the Albayzín, there have also been winners of the 4th prize. Over 100 tickets of this number were sold from the Plaza Larga lottery shop. The lucky number 75981 will pay out 20,000 euros per 20 euros played.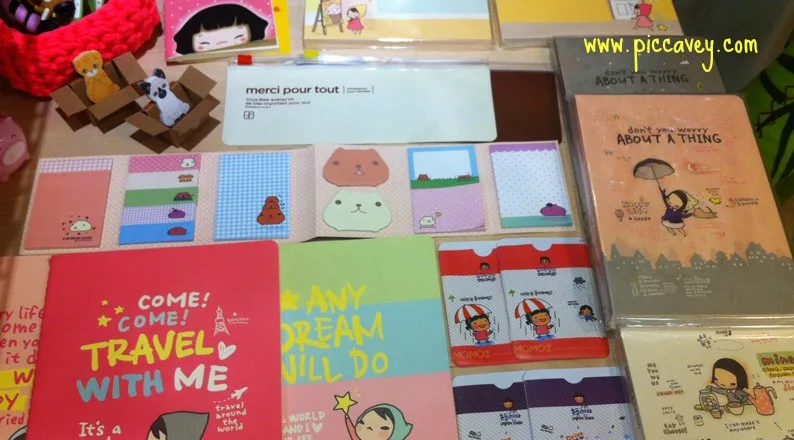 Children´s Charity Christmas Collection
21st December 2020
Donate new or newly new Books + Teddy Bears to local children´s charities in Granada. Collection points are in the list that follows. On until December 30th. It´s organised by the Association of Easter Groups (Cofradías) in Granada.
The items will be donated to the Maternity Hospital, Foster care centres Pilar, Divina Infantita and Nazaret.
Collection Points
Iglesia San Matías + Jeweller Jorge Mario Calle Cuesta del Progreso 5.
Hi Diseño in Huetor Vega (opposite Stone Cross)
Bike Point Calle Agustina de Aragón 37.
Merceria Saez Calle Libreros (opposite el Sagrario)
Libreria Troa (DAURO). Calle Zacatín 3
Entre Relinchos C/Pintor Manuel Maldonado 50. (Opposite Football pitch)
Librería Alfahuara Calle Portón de Tejeiro 27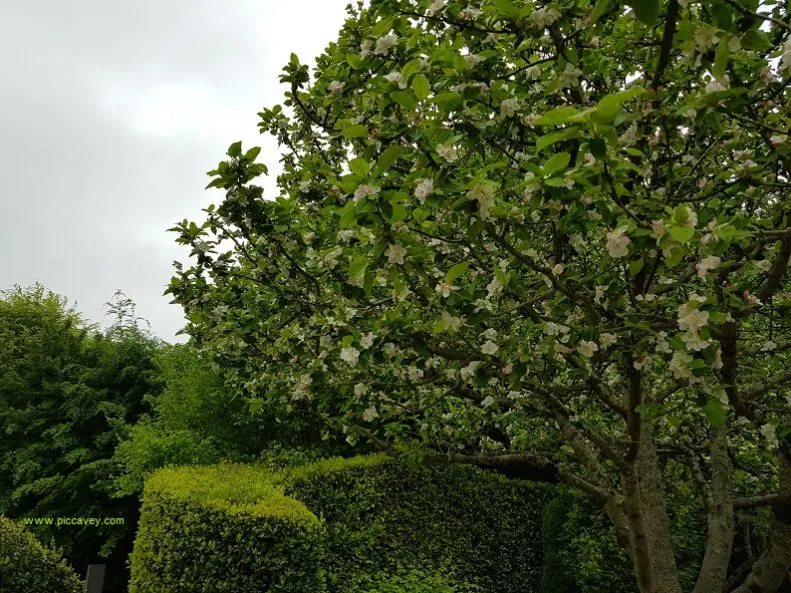 First tree planted in the Skyline project for Granada´s Green Belt
21st December 2020
8.5 hectares of land have been assigned by Granada Town Hall to the skyline project. From now until 2031 they plan to plant 201,300 trees. An amount that will be able to capture more than 200,000 tonnes of Co2 over the next 40 years. The trees will be Elms, Oaks or Mediterranean hackberry. Today 21/12 the first tree was planted on Calle Coso by the Mayor of Granada and will be one of 675 in that part of the city. This project is a collaboration with the Foundation Plant for the Planet. (source Ahora Granada)
New Motorbike for Granada CF Greenkeeper
21st December 2020
Granada CF are not only a team on the pitch, they are clearly united with all the staff at the club. Greenkeeper Fernando Centeno recently had his motorbike robbed. It was his usual method of transport to get to work as a greenkeeper at the Andalusian Football Club. The players didn´t think about it and quickly raised the funds to buy him a new bike between them. Full story in Spanish in Marca: Granada CF
University Budget increased for 2021
21st December 2020
The budget for the UGR´s next academic year is 3.7% more than the previous year. The 498,4 millon euros will be used to maintain university buildings, academic staff and in IT equipment. (source ahora granada )
Sierra Nevada Ski Resort Opens 2020/2021 Season
178h December 2020
With a limited capacity of 6000 ski iers, Sierra Nevada opened on 18th December with 30 kilometres of piste. Snow cover was between 30 and 100 cms. With special COVID protocols in place they previously tested them out on Ski Federation members training in the resort.
Letters to Elderly Churriana de la Vega Residents
15th December 2020
The Town Hall of Churriana de la Vega has set up a letter writing initiative to support their local pensioners. Post boxes and an email account have been created so that neighbours can send drawings, letters and poems to those in care homes in Churriana de la Vega to combat loneliness this festive season.
Las Gabias Flamenco Festival
15th December 2020
Wednesday 16th December at 7pm. There is a Christmas Flamenco show at the Teatro Municipal Las Gabias. Get Tickets via Eventbrite or watch streaming on You Tube
Granada Food Bank Donations
14th December 2020
Granada´s Food Bank Collection has received 486.000 euros in donations. Rather than collecting food items at supermarkets as in previous years. This time the organisation Banco de Alimentos de Granada opted for donations. In a challenging year the need for this local charity has greatly increased as people needing support to feed their families has grown during the COVID crisis.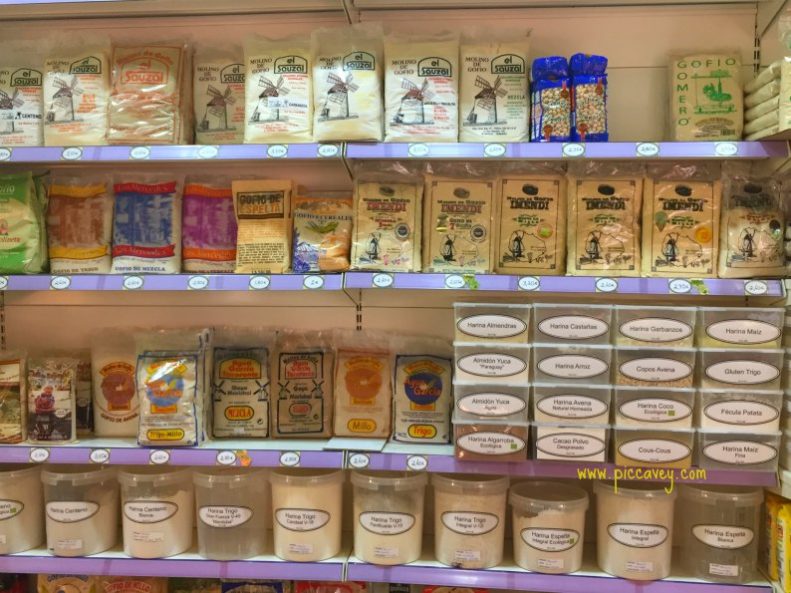 4 Medals for Granada Gymnasts in National Championships
11th December 2020
Young local gymnasts won 4 medals at the Spanish National Championships held in Valladolid earlier this week. The competition of Rhythmic and Acrobatic Gymnastics followed strict guidelines to be comply with anti Covid regulations.
Restrictions eased in Granada from 12th December
Poinsettias donated to Granada hospital
11th December 2020
1000 poinsettia plants have been donated to the Virgen de las Nieves and San Cecilio Hospitals. The donation by the UPA (Unión de Pequeños Agricultores y Ganaderos de Andalucía) highlights the problems that this sector have suffered over the pandemic. With restrictions limiting their sales of plants and flowers. Their generosity will fill the wards with colour this festive season for both patients and staff in the local hospitals.
Granada Town Hall´s 30000 Christmas Transport Vouchers
9th December 2020
To support the local businesses in the city centre. Granada town hall will offer 7800 parking passes for 2 euros, 6000 Rober bus cards for 2 journeys and 5000 5 euros vouchers for public transport. It´s thought that this Parking and Bus Pass initiative will help to encourage people to buy locally rather than relying on internet purchases. (source Granada Hoy)
Post Office supports Local Convents this Christmas
The comendadoras de Santiago and other Granada convents rely on their Christmas sales to support their projects. This year with fewer visitors to their convents, sales are limited. Correos have offer to distribute these traditional cakes made at the convents across Andalucía this festive season. (source la Vanguardia) More information: Comendadoras de Santiago Granada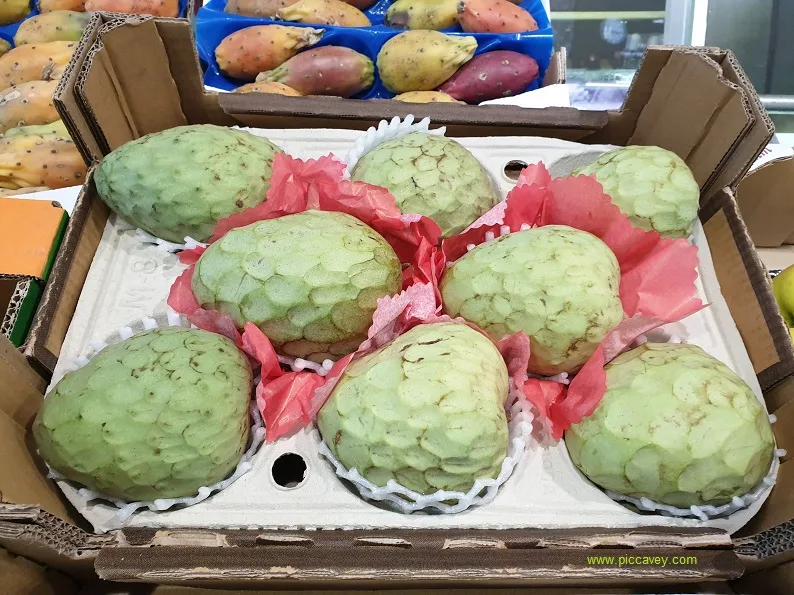 Market Presence of Granada Subtropical Crops Increases
9th December 2020
Fresh plaza report the Growing Market Presence for Granada´s Subtropical Crops such as guava, kumquat and cherimoya fruit. 20-30% of the produce is exported internationally
Granada Town Hall hands out 100 breakfasts bags everyday to the Homeless
8th December 2020
This project is in addition to the other resources against homelessness in Granada. To help on the coldest days of the year over 100 breakfasts are given out daily. The food bags are handed out from 7.30am at social centres. Each bag has has biscuits, sandwiches, coffee and pieces of fruit. (source ahora granada)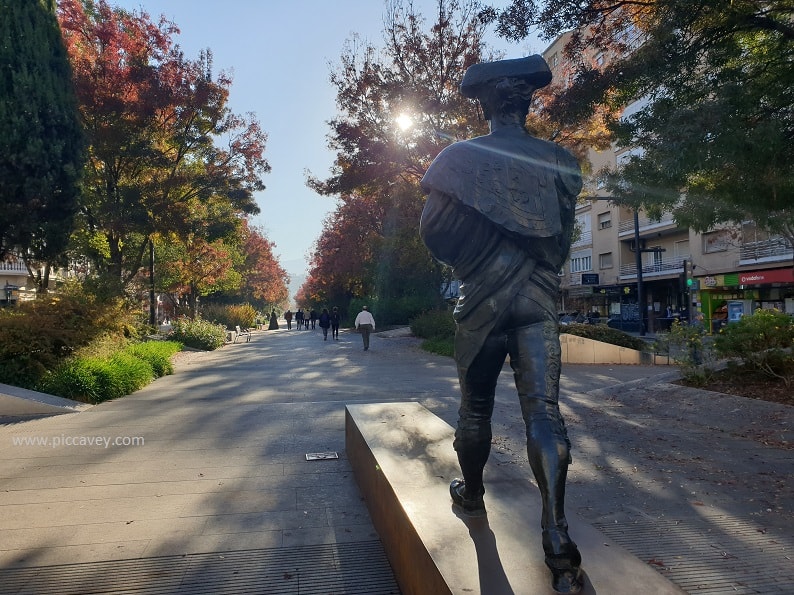 AIREF recognises economic sustainability efforts at Granada Town Hall
7th December 2020
The Spanish Independent Fiscal Responsibility Authority (Airef) has recognised the efforts at Granada Town Hall in the economic management of the city´s budget across all departments. Over the past two years the improvements are significant and look positive for following years. Shifting from a situation of medium risk in 2016, the evolution has been progressive and steady. The Airef encourages Granada Town Hall to continue in the same direction to guarantee a sustainable financial future for the city and its citizens. (source: Ahora Granada )
Granada Metro System Emergency Drill
6th December 2020
Granada´s Metro system has run an emergency drill to test their preparations in case of a major incident. Recreating a tree fall on one of the power lines of the tram system. The drill was done near to Fernando de los Rios and Sierra Nevada stops in Armilla. This exercise has improved the training of the technical team in Granada. They also ran another simulacrum on the night of 3rd December to test bomb disposal inside one of the tunnels. Using a robot to diffuse the explosive. The TEDAX special unit checked on protocols as well as exit strategies in the tram stations for passengers. (source ahora granada)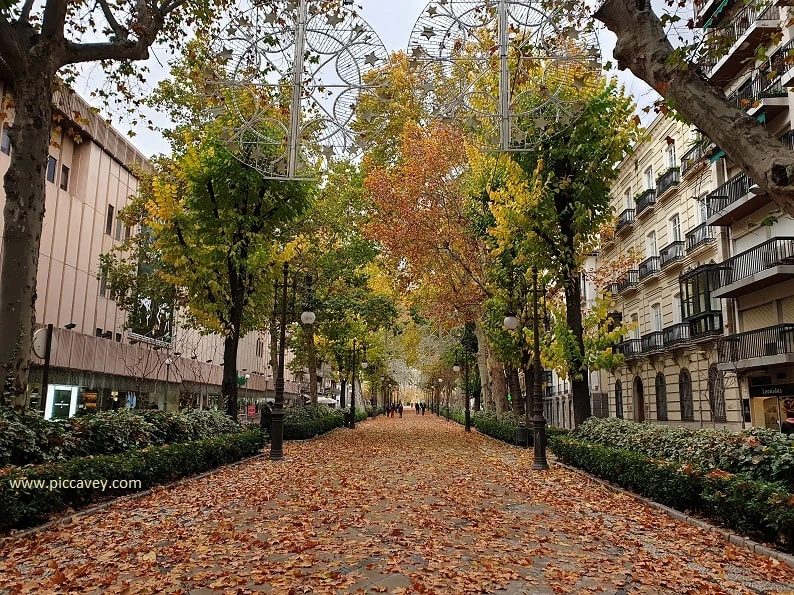 Particle Accelerator due in Escúzar next year
5th December 2020
Recent meetings of the IFMIF Dones project should good progress. At the end of 2021 a particle accelerator will be installed in Escúzar, Granada. The project will attract European scientific collaborations and counts on an budget of 400 – 600 million euros.
Smoke Detectors for Andalusian Residents over 90 years old
5th December 2020
In an initiative to prevent house fires in Andalusia. The Junta de Andalucía will install smoke detectors in homes of 90 year old residents. They calculate that over 20,000 users of their teleassistance service will receive this safety measure this winter. (source Granada Digital)
Hubble Captures Fading of the Stingray Nebula
4th December 2020
Granada scientists at the Instituto de Astrofísica de Andalucía in Granada, Spain are part of a team that have captured rare images from the Hubble Telescope. Showing a rapidly fading shroud of gas around an aging star.
Granada CF through to Europa League Knockouts
4th December 2020
Despite losing the match against PSV last night 0-1, Granada qualify for Europa League Knockouts. A historic achievement for the rojiblancos. Dutch player Donyell Malen scored in 38th minute, the only goal of the match.
Granada CF have their next match against PAOK (Panthessalonikios Athlitikos Omilos Kons) on Thursday 10th December.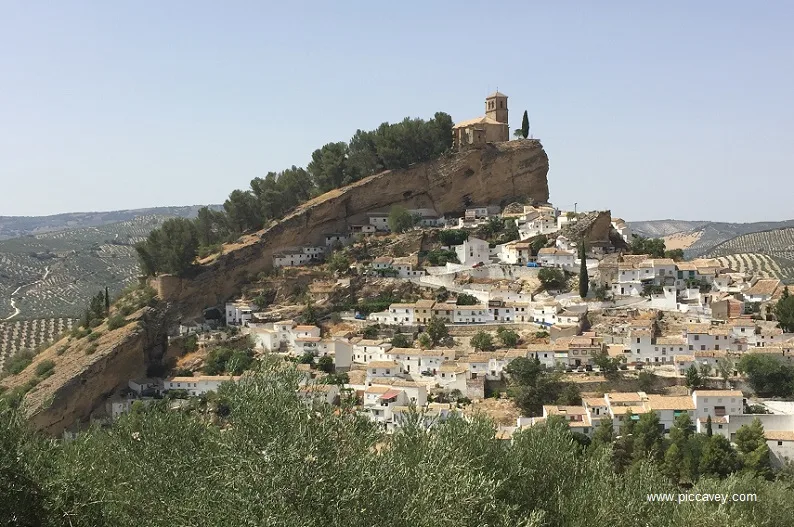 Montefrio Christmas Lights Donation
4th December 2020
Businesswoman María Antonia Pérez of Porgesa Illuminación (Puente Genil, Cordoba) has donated this years Christmas Lights to the town of Montefrio. Porgesa is one of the most important producers of festive lighting in Spain but due to fewer orders this year the factory has been producing other materials for healthcare during the pandemic. For 13 years the town of Montefrio is lit with decorations from Porgesa and this year is no different. Thanks to this generous offer the town hall will be able to save their budget for other purposes during these tricky economic times. (source Granada Digital)
Three Kings to Visit Children at Home in Maracena
4th December 2020
Children under the age of 9 will receive home visits of the three kings this year. Traditional parades are not being done this year. Town halls are finding alternative ways to celebrate their local traditions. The visits to Maracena families will be organised in time slots of less than 15 minutes and in small groups. The three kings will undergo PCR tests on the 5th January before visiting the children. In Vegas del Genil they are planning a similar initiative. (source Ahora Granada)
Students Campaign for Burger Bar
3rd December 2020
Medical Students at Granada University have launched a Go Fund Me Campaign. Supporting Burger Bar Los Pepes. Which closed since COVID restrictions affected University life. Bar los Pepes is at the Medical Faculty at Granada University. They open from 6.30am until 8pm normally. Providing an important service to the students at this campus.
Lanjaron will only use Recycled Plastic
3rd December 2020
Water bottling company Lanjaron will only use Recycled plastic bottles for their packaging in 2021. i this was planned for 2025 but Danone have be able to bring forward this date. The company is also working on reducing carbon emissions in the area of the water plant. These improvements are in place from now until 2025.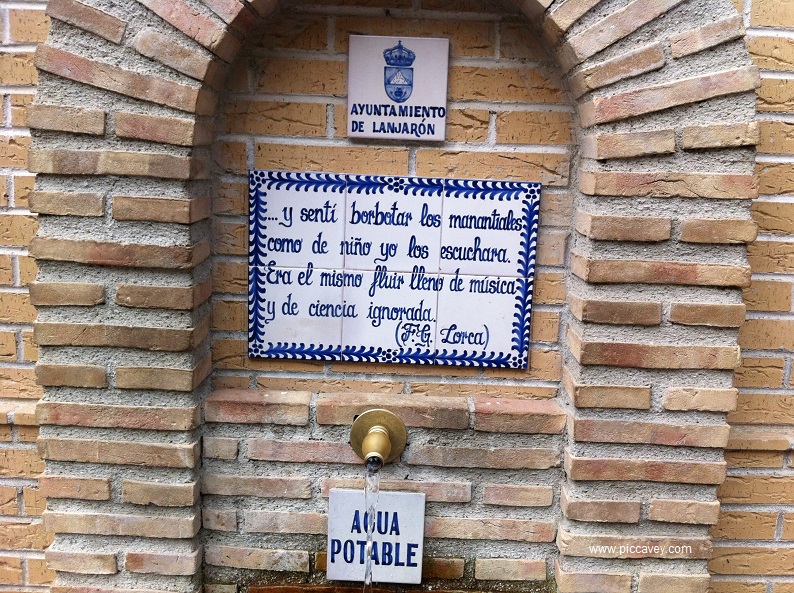 Monachil Mill Improvements
3rd December 2020
The Junta de Andalucía concedes 50000 euros investment to improve Monachil Olive Mill. This historic building in Monachil will have improved access and visitor parking when work is done.
Carbon Offsetting with Olive Trees
3rd December 2020
Granada university offsets the carbon emissions generated by an event by planting 5 Olive Trees. Planted at the Cartuja Campus, the conference about Circular Economy may have generated 0.7 tonnes of CO2. The five olive trees will take around 7 years to fully offset the emissions. (source Granada Digital)
Motril Port Improvements for Cargo
3rd December 2020
Motril port has expanded its logistics area with a new space to accomodate more cargo shipments. The 14000 square metre space will be ready in early 2021. This new logistics area will allow the port to continue to expand its operations and take larger cargo deliveries.
Motril Skate Park
2nd December 2020
In October work began on this new outdoor space in Motril, next to Cardenal Belluga school. Now as the construction advances Motril Skate Park begins to take shape. There will be a café on the site and two children´s play areas. The development counts on a 2 million euro budget and is due to open in Spring 2021.
Granada Hospital Ranks 3rd in Andalusia Quality Certification
2nd December 2020
Granada´s Hospital Virgen de las Nieves has ranked third in Andalusia. The certification is from the Agencia de Calidad Sanitaria de Andalucía (Andalusian Healthcare Quality Agency). 14 hospital departments receive recognition in the Servicio Andaluz de Salud study. Highlighting the quality of the services at this Granada hospital and excellence in the healthcare in the city.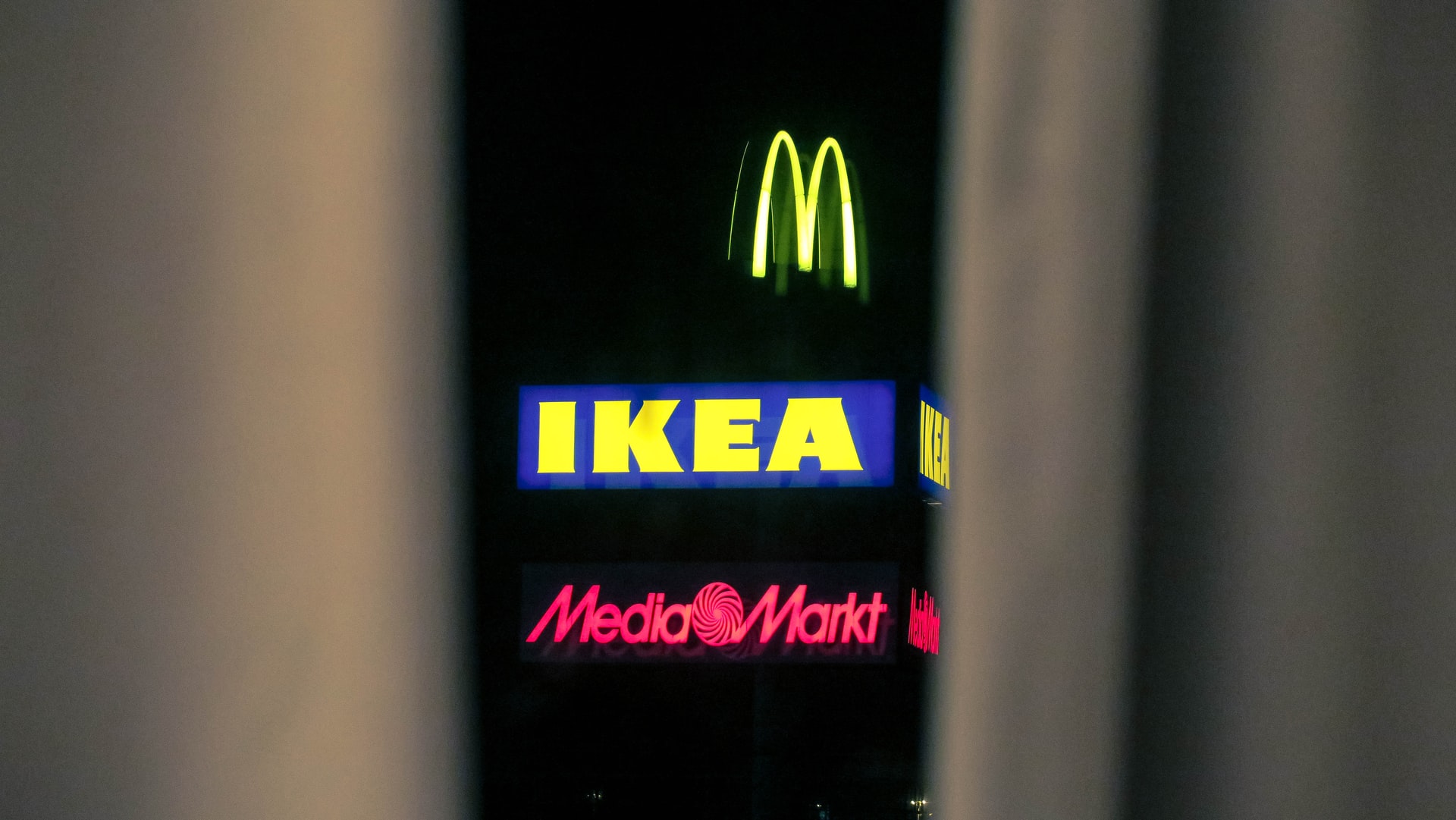 IKEA Service Point in Granada
2nd December 2020
Ikea Malaga now offers a local Granada Pick Up Point – CC Nevada for customers who order online. It costs 5 euros per delivery. Specifically the service point is located in the basement floor of Nevada shopping centre and will open from 9am to 6pm Monday to Saturday.
Yayo Carbonell represents Granada at Dakar 2021
2nd December 2020
Local Granada man to compete at the Dakar rally. This year is Yayo Carbonell (born in Almuñécar) will ride his KTM 450 cc motorbike through the challenging desert route. Setting off in January 2021, he will participate in the Original by Motul category. Following the same route as the other riders, he will receive no assistance from mechanics or healthcare on arrival back to camp. With just 80 litres of water and enough spare parts to endure the 12 stage race, Yayo believes that it is a purer way to experience the Dakar.
Granada Uni Spin Off wins 10,000 euros in funding
2nd December 2020
Dental implant spin off NanoMyP receives 10,000 euros in funding. Awarded by the Agencia IDEA (Junta de Andalucía) this cash injection will facilitate their participation in the European Programme 'EIC Accelerator Pilot'. So this gives them chance for further funding and increase visibility in Europe. The project allows damaged bone to regenerate in a few weeks. A technique useful for dental implant applications and in the case of dental rehabilitation. (source Ahora Granada)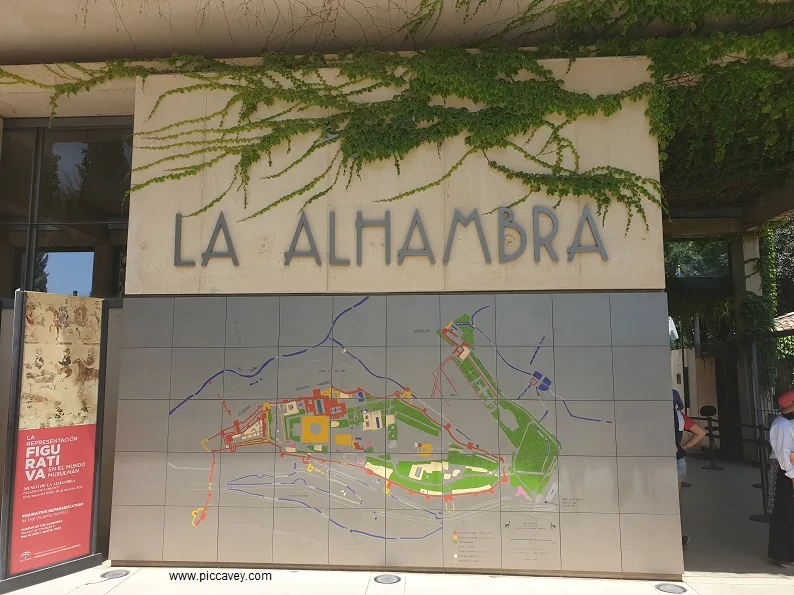 Granada Museums Reopen
2nd December 2020
The Alhambra Palace and Parque de las Ciencias have reopened after the November lockdown. The Aljibe del Rey is also open for guided visits in groups of 6. The tours are at 10am, 11am, 12 noon and 1pm.
Also worth noting is the Christmas programme at three Granada museums. Guided tours, children´s workshops and online activities will be on throughout the Christmas holidays. More information Museos de Andalucía
Museum Casa de los Tiros (Calle Pavaneras)
Archaeological Museum (Carrera del Darro)
Fine Arts Museum (Palacio Carlos V, Alhambra)
Granada University presents Antique Globe Restoration
1st December 2020
An Antique globe from 1875 is restored at Granada University. Depicting the position of the stars on 1st January 1850. Made by Alexandre Delamarche. This constellation globe was typical of those used by Astrologists, Scientists and Mariners in 17th and 18th centuries.
Diputación de Granada Supports Local Charities
1st December 2020
Granada´s Provincial Council, Diputación de Granada confirms Financial Support for 446 Granada charities. 460.880,50 euros is an increase on the previous years budget. Specifically 20% more than in 2019. Cáritas, Cruz Roja (Red Cross) Fegradi and Granada´s Food Bank are some of the entities to receive the funds.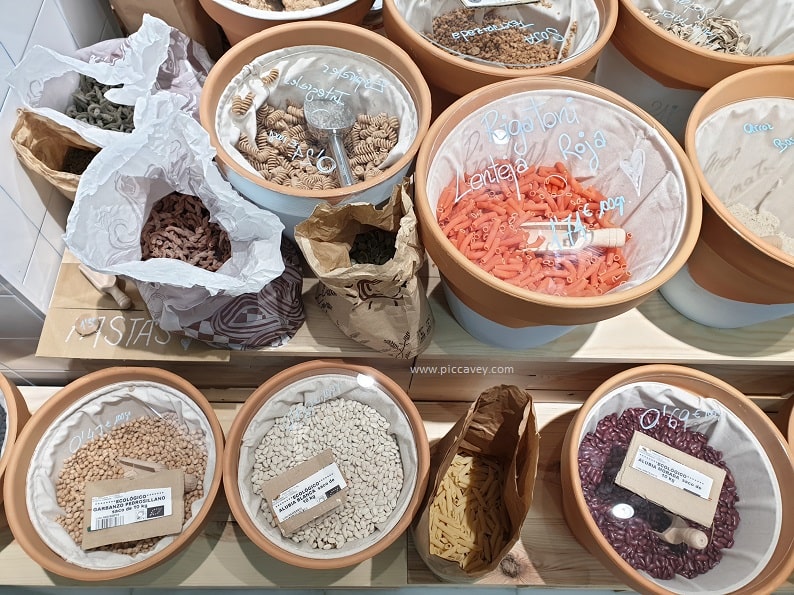 Granada to receive more medical equipment + supplies
1st December 2020
Granada will receive more than 5 million euros in healthcare supplies. 5396960.46 euros were approved by the Andalusian Government. This will go to supply medical equipment for local hospitals and clinics. These urgent supplies include protective clothing, medications, instruments, cleaning products and laboratory equipment.
December 2020 Good – News from Granada Spain
Fibre Optic Coverage to Roll Out in Granada
30th November 2020
Granada´s Provincial Council, Diputación de Granada confirms that 100% of Granada province will have Fibre Optic Coverage. Following a meeting with Roberto Sánchez, Spanish Government Secretary of Telecommunications & Digital Infrastructure they don´t share exact dates but indicate it will be in the short term.
Space University launches joint program for 2021
30th November 2020
The Space University announced the launch of the 2021 International Space University's itinerant Space Studies Program. The 9 week course will be held in Strasbourg + Granada to offer one Space Studies Program. Featuring 150 Space experts. The course will cover subjects such as Space Engineering, Space Applications or Human Performance in Space.
Shops & Bars Reopen in Granada
30th November 2020
After 21 days of closure, cafés, bars and shops reopen in the city. Although other restrictions remain in place. There is still limited mobility between towns. It is good news for many small businesses who can open up to trade until 6pm.
Granada: Christmas Lights are On
29th November 2020
Sunday 29th November 2020 6.30pm local time. Granada´s Christmas Lights are on. Of course the switch went unannounced to avoid crowds. The illuminations will be up until the 6th January 2021. This year 32 neighbourhoods have Christmas lights decorating their streets. Some of the main displays are Bib Rambla square, Puerta Real and the city centre. Also the Ferris Wheel on Paseo del Salon will be up during the holidays.
Snowfall in Sierra Nevada
26th November 2020
Sierra Nevada is the first Spanish Ski resort with snow this season. 70cms snowfall covered the highest altitudes. Compared to the resort town of Pradallano between 40cms-50cms fell. 2021 ski season is under review due to COVID-19. It is possible that should the opening go ahead that Mid December could be the beginning of the 2020-2021 season. The announcement is due on Thursday 10th December.
Granada FC win 6 of 7 Europa League Matches
26th November 2020
Granada FC win 2-1 against Omonia Nicosia Cypriot at Los Carmenes. Trainer Diego Martinez says Winning six games out of seven in Europe is outrageous. Especially in the clubs Europa League debut things are look promising. The next match is 3rd December at 9pm CET against PSV Eindhoven.
Less Light pollution over lockdown
26th November 2020
The City of Granada experienced 45% less blue light pollution. Results are from March to May 2020 during lockdown. Specifically you can see more detail here Study shows lower light pollution during COVID-19 lockdown in Granada
Good News from Granada Spain
Basically this is for positive news. Happenings in the city and province of Granada.