Granada Vegetarian Options
Granada vegetarian and vegan restaurants don´t abound but there are other options if you know where to go.
Some of the most typical tapas in Granada are Ham Croquettes (croquetas de jamón) or pork in tomato sauce (carne en salsa).
For a vegetarian or vegan visitor it can be tricky to order food. Especially for non spanish speakers.
Stating that you are a vegetarian doesn't always get the message across.
Tuna (atún) bacon (beicon) and Ham (jamón) may be handed to you as it isn´t meat (believe it or not!)
If you are vegetarian or vegan travelling to Spain or maybe you live here, hopefully these Granada vegetarian restaurants will come in handy.
If your Spanish is limited here are a few ´safe´ options you can remember.
Most of these dishes will be readily available in Spanish restaurants and bars.
Spanish food for Vegetarians
Ensalada de queso de cabra – Goats cheese salad
Pimientos del Padron – Small green fried peppers
Tortilla Española – Potato & Onion omelette.
Tortilla de Espinacas – Spinach omelette.
Revoltillo de esparragos – Eggs & asparagus.
Croquetas de boletus o queso – Croquettes filled with mushrooms or cheese.
Esparragos & Alcachofas – Asparagus and Artichokes. Easy to find in Granada as it´s locally produced
Ensalada mixta. Mixed salad. – Make sure they don´t put tuna or bacon on it.
Pisto con huevo – Ratatouille style vegetables with fried egg.
Arroz a la cubana – Fried eggs with rice and tomato puree.
Berejenas a la miel – Fried Aubergines and honey.
Garbanzos y espinacas – Chick peas and spinach.
Tomate alinado – Sliced Tomato with garlic and olive oil.
Paella de verduras – Rice with vegetables
Risotto de queso, Risotto de verduras & Risotto de champiñones Risottos are seen on many menus. Cheese, mushroom and vegetable varieties are easily found.
Gazpacho & Salmorejo. Cold tomato puree. This is very popular in Summer, Salmorejo is slightly thicker as it has breadcrumbs. Often served with egg and ham.
Queso y membrillo. Cheese and quince jelly. (More about Quince fruit here)
Patatas bravas & Patatas a lo pobre. Thick cut fries with slightly spicy tomato sauce, a lo pobre is with green peppers.
Ensaladilla Rusa (Remember to double check no prawns or tuna are in their version) This is a creamy Potato salad with mayonnaise, peas, hard boiled eggs….
Falafel, Hummus or Guacamole Harder to find, but some places are now serving these dishes.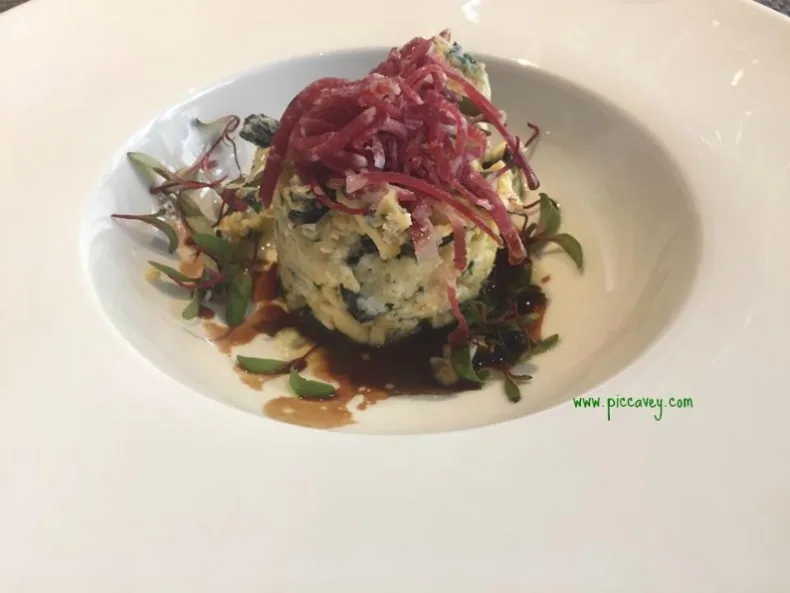 Granada Vegetarian restaurants
El Piano at Plaza Gran Capitan & also in Malaga (& York, UK too) offer vegetarian, vegan and gluten free food.
Raices, Avda Pablo Picasso, Granada. A true vegetarian restaurant with a large selection of tofu, salads and vegan options.
Il Gondoliere C/Martinez Campos 23, Granada. They have a huge selection of pizzas and pastas. On the menu Vegetarian options are clearly marked. You may even choose your toppings if there is nothing that you fancy on the menu.
Manila Plaza de las Descalzas, 3 Granada Some vegan and vegetarian tapas here, just off C/Pavaneras
Bella Kurva Calle San Jerónimo, 19, (Close to San Agustin Market) Excellent veggie sushi and fab craft beer
Om Khalsoum, C/Jardines, Granada. Moroccan tapas. Choose falafel, hummus, aubergine paste, baked potatoes with spinach, cous cous…
Babel World Fusion, C/Elvira, Granada. They have huge salads and really interesting fusion food on there menu. Vegan and vegetarian options here. (picture below)
Fresco, Gran Vía, Granada A self service buffet with soups, pizzas and a large salad bar. In the city centre and inexpensive.
Paprika, Cuesta de Abarqueros, 3, Granada. A separate vegetarian menu with tofu and seitan options.
El Botanico, C/Malaga, Granada. They have a vegetarian curry, great salads and vegetarian noodle wok.
El Hicuri, C/Santa Escolastica, Granada. A large selection of vegetarian dishes. Seitan and tofu too.
Vegetarian places in Granada province
Hotel Alcadima in Lanjaron – Varied choice of food with some vegetarian options
Ruta del Mulhacen in Pampaneira – Great selection for vegetarians at this typical Alpujarra restaurant
Mirador la Taha in Pitres. Lots of vegetarian options here too
L´Atelier in Mecina Fondales, Las Alpujarras in Granada province. Gourmet vegetarian and vegan meals with fresh organic local produce from Granada. They are open from Mid March until end September. Closed on Tuesdays, open from 7pm to 11pm and lunchtimes on weekends 1pm – 4pm. Please book ahead: 00 34 958 857501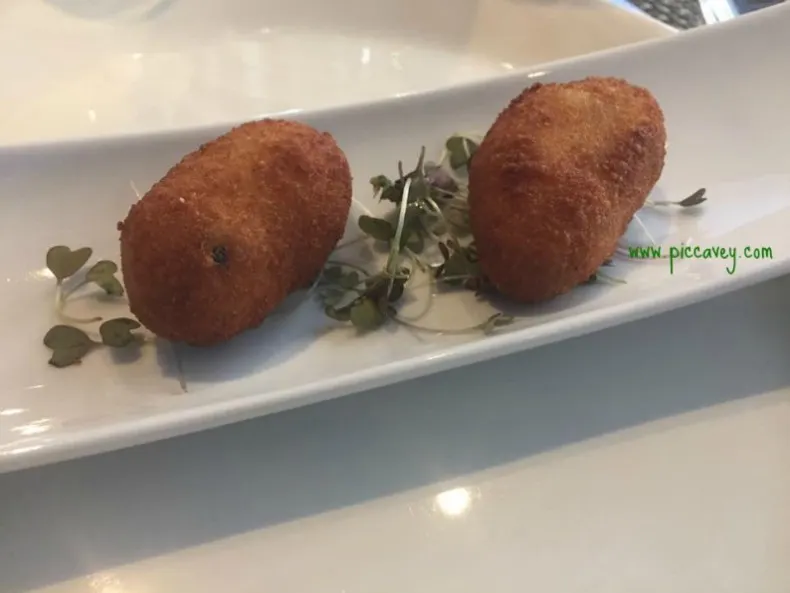 Vegetarian resources for Travellers