Malaga Wine
This week I visited Malaga Wine Museum on the edge of the city of Malaga. Located inside the palace of Biedmas, a grand 18th building. This museum is also the Regulatory HQ for Malaga Wines.
In 1933 Local Wine was officially recognised as a D.O. Although Malaga´s love affair with wine goes back right to Phoenician times.
Inside they have a collection of wine making machinery from different centuries. Vintage packaging from the last 100 years and information explaining all the varieties of Malaga wine.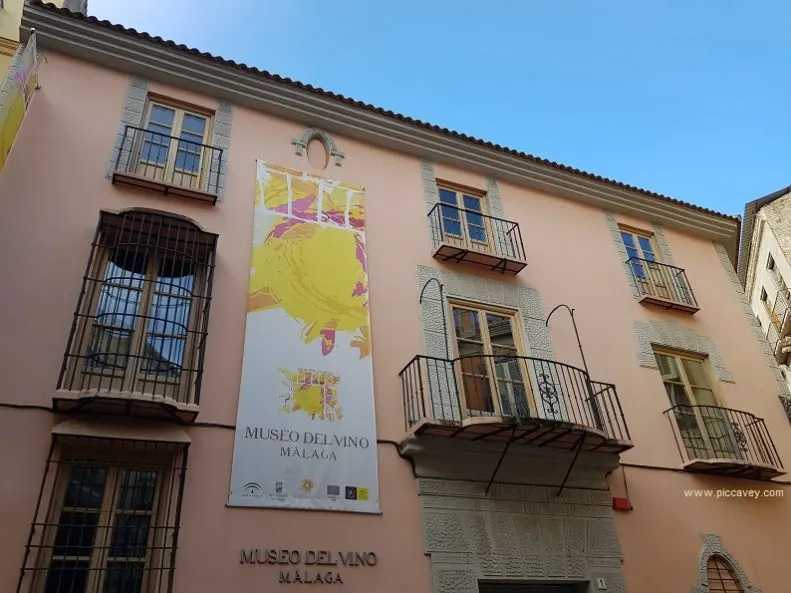 Museo del Vino Malaga
Visiting Malaga Wine Museum I learnt a lot. I was familiar with some Malaga wines. Botani by Jorge Ordoñez in Velez-Malaga and Nino de la Salinas in the North. They produce one my favourite Rosé wines. Al Fresco Rosado (A perfect for summertime tipple)
On this visit I learnt about the five different geographies of Malaga wines.
Montes de Malaga An uneven terrain with slate slopes and not much soil. Moscatel and Pedro Ximenez grape varieties are grown here.
Serrania de Ronda has a cooler climate and plenty of rain. Varieties grown here are Cabernet Sauvignon, Merlot, Syrah or Petit verdot.
Axarquia has steep slopes and mountains terrain. This region produces White and Red Romé varieties as well as Moscatel for Raisins and wine.
Norte With Red limey soil the summers are hot and winters are cold. Doradilla is only found in Malaga. Grown in the Northern part of Malaga with Pedro Ximenez variety too.
Costa/Manilva On the border with Cadiz province this region is close to the Meditteranean Sea. Prodcuers here grow Moscatel grapes.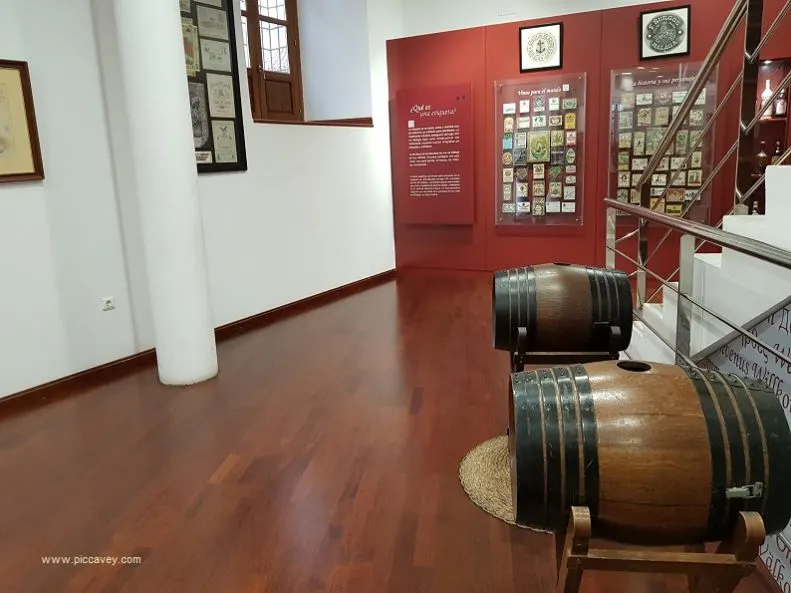 What does D.O mean?
D.O is short for Denominacion de Origen in Spanish. This classification system applies to Spanish wines and foods too. These D.O certifications are specific to certain geography. This area is delimited the Regulatory Comittee. (Consejo Regulador in Spanish)
As well as the geographical area other factors make a wine a D.O. Varietals used in the production, percentage of alcohol, quality standards, production methods and maximum yields.
Now 45 different producers are producing Denominacion de Origen Malaga Wine. These 45 wineries are located in the 5 areas listed above.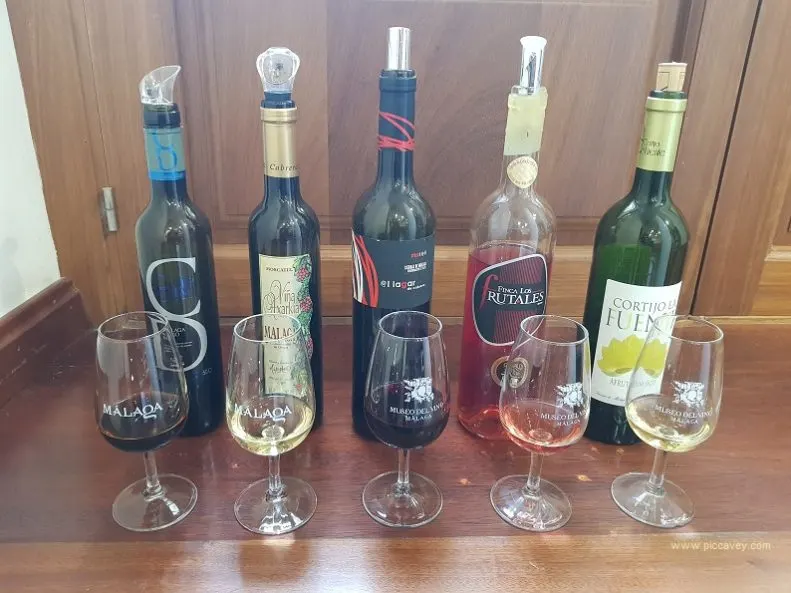 Malaga wine matures in Oak barrels according to the D.O requirements.
The categories are as follows:
D.O Origen Malaga
Pale – no ageing
Malaga – aged from 6 months or more in oak
Noble Aged 2-3 years in American oak
Añejo Aged for 3-5 years in American oak
Rasañejo Aged for over 5 years in American oak
The D.O Sierras of Malaga (Mountains) was recognised in 2001 and the categorisation is different.
D.O Sierras de Malaga
Harvest
Crianza – 2 years ageing with 6 months in oak
Reserva 36 months for Red Wines with 12 months in oak and 2 years in the bottle
Reserva 24 months of ageing for White and Rosé Wines
Gran reserva 24 months in oak and 36 months in bottles for Red wine
Gran Reserva 48 months of ageing for White and Rosé Wines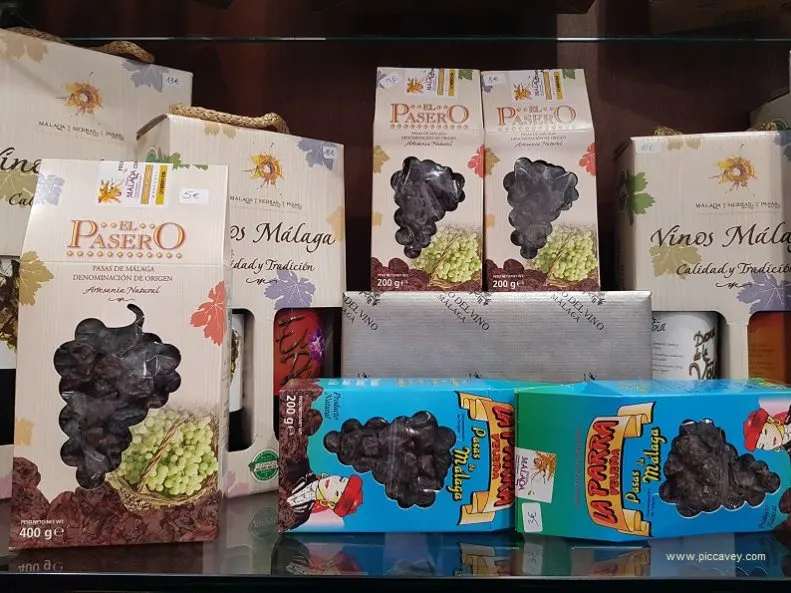 Malaga Raisins
As I mentioned before D.O is not only for wines. Foods such as Olive Oil, Cheese, Seafood or Raisins can also be Demoninacion de Origen in Spain. Therefore it is no surprise that Malaga Raisins have their own D.O Pasas de Málaga. Registered since 2004.
Recognised by the United Nations Organisation for Food and Agro-Industry. Declaring Moscatel raisins as a SIPAM, Important System of World Agricultural Heritage.
Due to its richness in biodiversity and sustainable agricultural systems in the region.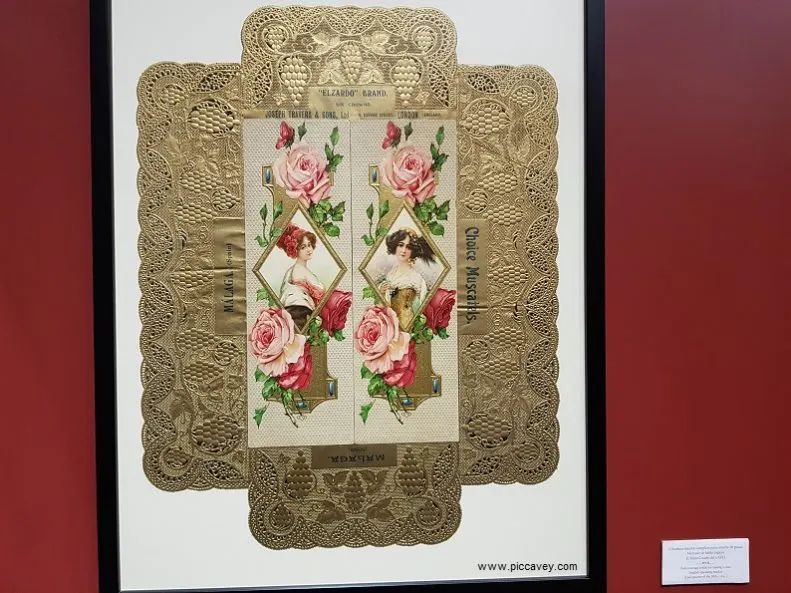 Axarquia
The North and Axarquia is the Raisin producing area. There are two varieties of Moscatel grape produced in Malaga, Alejandria and Moscatel de Malaga. Growing in the area since 12th-15th centuries when they were introduced by Muslim settlers at the time of Al Andalus.
Exports of Raisins and Wine from Malaga port began to increase in the late 18th and early 19th centuries. Popular in the USA and UK, even the Founding Fathers of America drank Malaga wine.
El Borge
Dried naturally in the sun at the end of the summer and exported throughout the world.
Sweet moscatel raisins have had some stunning packaging over the centuries. This example above is the inlay of a box of raisins for export to London in the late 1800s.
They even have a Raisin festival each year Mid September in El Borge. They celebrate by eating raisins, drinking moscatel wine and singing. There are also some demonstrations of wine pressing and drying processes of the raisins too. (3rd Sunday in Sept)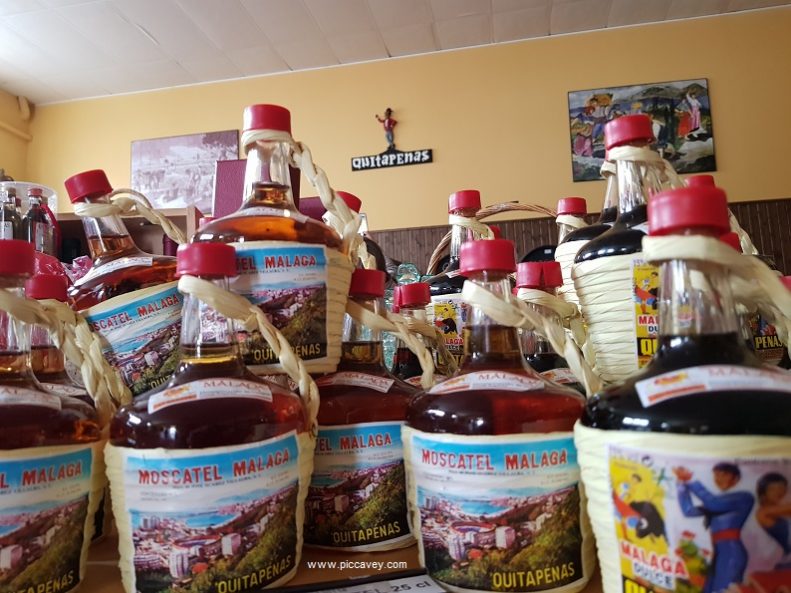 Quitapenas Wine
After visiting the wine museum we headed to Quitapenas Winery. This Malaga producer has been trading since 1880 consequently it has evolved into the business it is today. Now located close to Malaga airport, they have created new products like Vermut or refreshing white wines.
Malaga wines conjure up sweet dessert style wines. However as you can see from this article the variety of Malaga wines now is vast. With Dry Moscatel wines, Crisp whites and Full bodied Red varieties to sample, the industry has moved on in recent years.
Pajarete
When tasting several wines one of them stood out above all of them. Pajarete is aged for 3 years in American oak. Made with 80% Pedro Ximenez, 19% Moscatel de Alejandria and a touch of Tinta Romé variety. Romé is a grape exclusive to this region of Spain. Pajarete is an amber colour, almost coppery.
Of all the wines I tried at Bodega Quitapenas Pajarete was my pick of the day.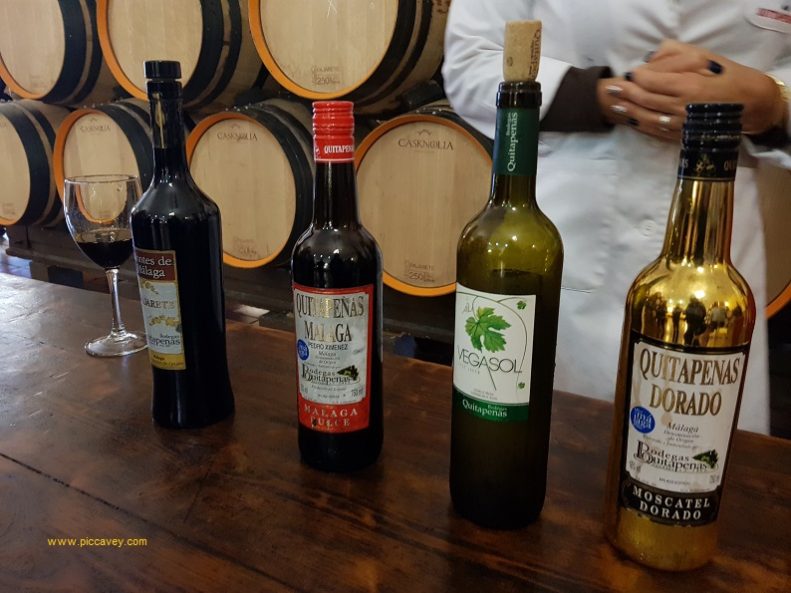 Quitapenas Dorado
For Christmastime or cold winter nights I would choose Quitapenas Dorada. Not only for its bling golden bottle which decorates any table. It is similar to the traditional sweet Málaga wine, yet doesn´t have the deep raisin colour or treacly consistency.
Made from Moscatel it has a distinctive sweet taste, almost like to honey but not too much for a dessert wine.
This retails around the 10 euro mark in Spain.
Finally I must thank Malaga Wine Museum who showed me round and to also to Bodegas Quitapenas for the tasting.
This experience really opened my eyes to Malaga Wines.
Wines by Post
(UK deliveries)
An original to discover new wines. Are the Subscription boxes from Savage Vines.
Selected producers from independent and family run vineyards in Spain or Portugal.
Delivered to you each month, I think this is also an original gift for wine lovers and foodies.
You get 25% discount off when you repurchase. (Re ordering wine that was delivered to you previously)
Sounds like a great idea to me.
Please Note:
This post contains affiliate links, which means that if you click through and make a purchase, I will receive a small commission. All thoughts, feelings and opinions shared on this blog and in this post are my own.