After visiting Milan on four different trips. I thought I would share my guide on Milan Things to do. Including the main sights and attractions. There are some travel experiences you can only have in Europe. Milan is a good example of that. Its the business and fashion centre of Italy and one of the most wealthy regions. Milan has a certain ambience unique to this area.
Most of my travel is around the Mediterranean parts of Europe. Spain, Italy, Israel, Portugal etc. Although I travel independently and arrange my own travel. There are many companies such as Jules Verne that offer escorted tours.
Particularly good if you don´t speak Spanish or Italian. Makes your travel experience much richer.
Milan Things to do
My trips to Milan so far have been varied. My first trip was on business back in 1999. Then to attend Milan fashion week a few years back and more recently on a visit to the Lakes of Lombardy. I also stayed over for 24h on a trip to Bologna.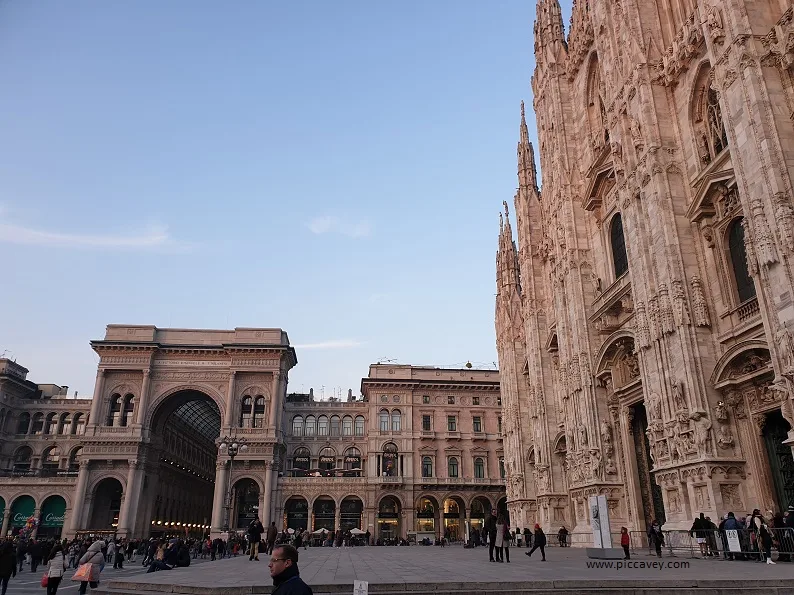 Milan is well connected by air to other European destinations. It is the capital of the Lombardy region in the north of Italy. There are two airports, Malpensa and Linate.
The train system is also very good. I have travelled from Bologna and Florence by train to Milan.
The Frecciarossa (red arrow) is more expensive that the standard trains. However carriages are very comfortable. They have good internet connections too. These high speed trains are super quick (300kms per hour) and the best way to move around Italy.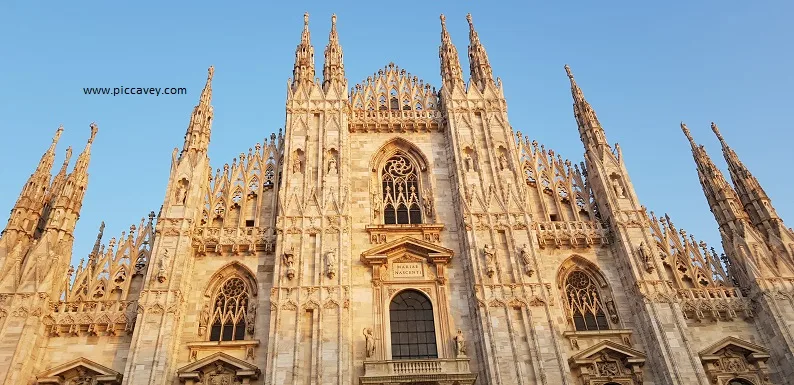 Duomo di Milano
The most famous attraction in Milan is the Cathedral. This beautiful white gothic cathedral is immense. Actually it is the largest church in Italy and the fifth largest in the world. (The World's Largest is the Vatican) . Taking six centuries to complete, it occupies one side of the main square, Piazza del Duomo. The building reminds me of a wedding cake… with the delicate ´icing like´ towers and the detailed architecture.
This building has such a history. Did you know that Napoleon was crowned King of Italy at the Duomo?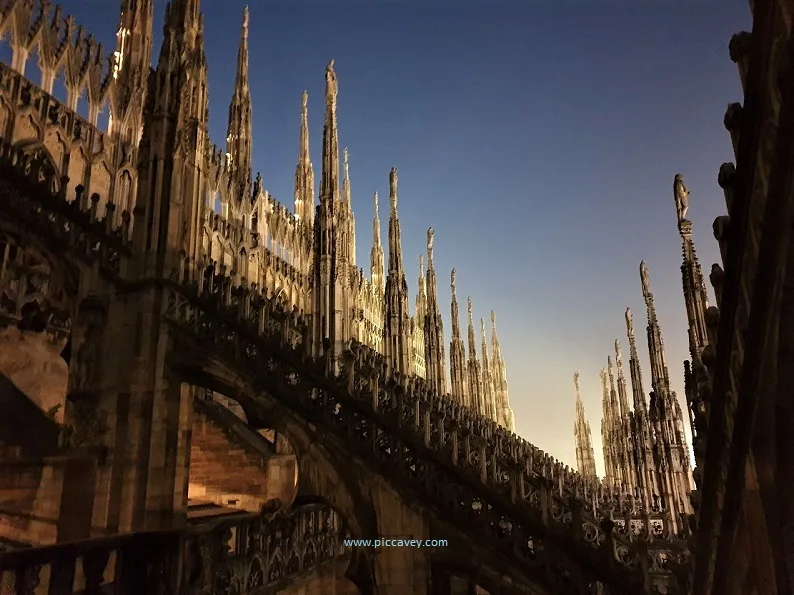 Visiting Milan Cathedral
If you plan to visit the inside of the Duomo, I would encourage you to buy your tickets ahead of time. There are different visits to choose from. For example, you can visit the inside, or include the rooftop visit. If you do go up to the roof there you can take the lift or the spiral staircase. You will need to know which one you prefer before buying the tickets. The lift tickets cost more but I think are so worth it.
Security is very tight on the door. This incurs long queues even when you have a ticket. Be prepared for full airport style security check and try to be organised to keep the queue moving. On the day I was there (December) it was freezing on the large open square. So every second standing there counted.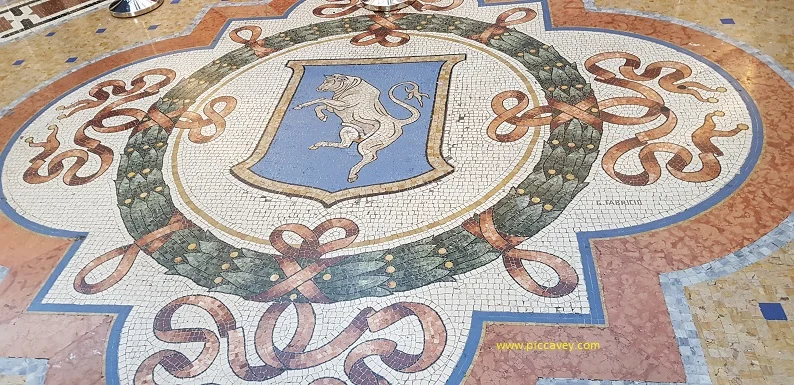 Galleria Vittorio Emanuele II
This shopping gallery next to the Cathedral was built in 1865. Connecting the Cathedral to the Opera House, it is named after King Victor Emmanuel II. Everything about this building is elaborate, the domed ironwork and glass ceiling, the intricate tilework on the floor.
It is full of designer shops like Louis Vuitton, Prada and Gucci. However the tourist information office is also in there and a few typical Italian Cafés such as Camparino or Café Biffi which has been there since 1867. This plush shopping arcade is probably my favourite spot in Milan even though it is always very busy with tourists and shoppers.
The Bull of Turin
Inside the Galleria Vittorio Emanuele II as I mentioned the floor is decorated with italian mosaic tiles. Including the coat of arms of Rome, Florence and Turin. The three cities of the kingdom of Italy. The coat of arms of Turin is this blue one pictured above. With a Young bull, Torino in Italian.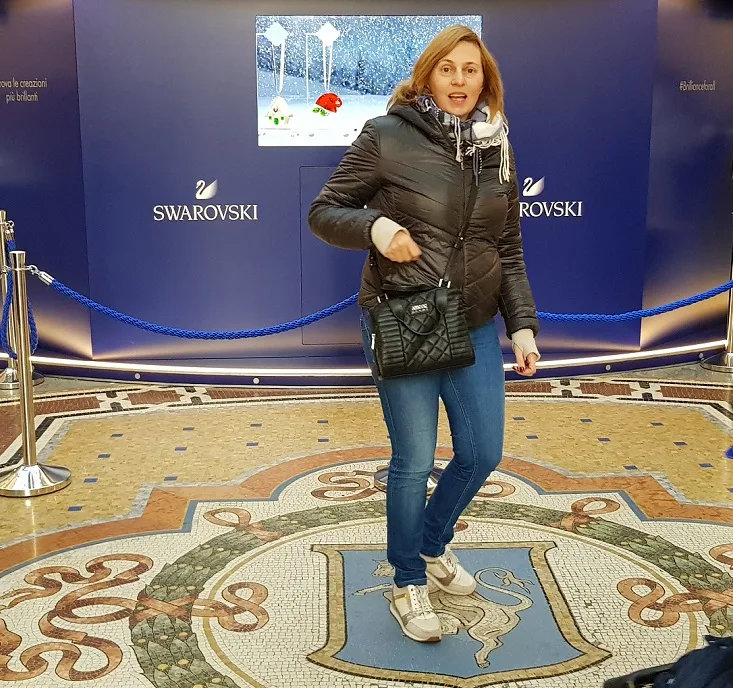 There is a tradition that if you tred on the bulls testicles and turn three times (counter clockwise) you will have good luck.
it´s unclear how this tradition started but its certainly popular.
You may even have to wait you turn to do it!
---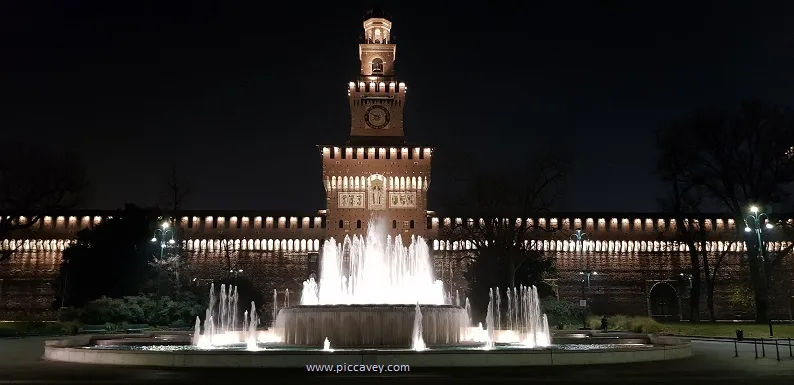 Sforzesco Castle
Although I have been to Milan four times I haven´t actually visited inside this Medieval fortress yet. Szforza Castle actually has several museums inside its ground. The Eygptian Museum and the Archaeological Museum of Milan for example.
Inside there are lots of art exhibitions and even works from Leanardo da Vinci and Tintoretto.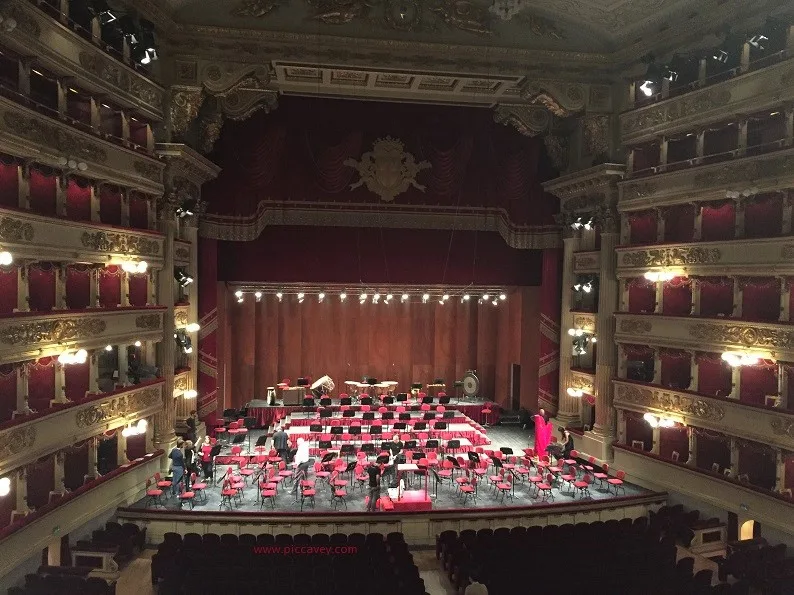 Teatro alla Scala
The world famous opera house La Scala is known as one of the leading theatres in the world, for Opera and Ballet. It also has it´s own museum, during the daytime you can visit and learn about it´s history. When I visited I was lucky enough to hear a little bit of a rehersal.
To buy tickets to the opera see their official website and buy online. They have a very varied and full programme each season.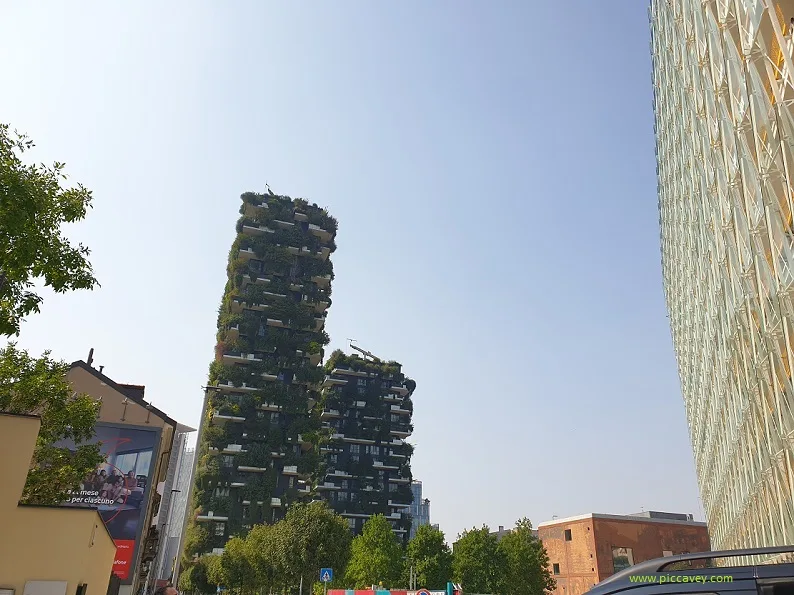 Bosco Verticale
Built in 2014, this Vertical Forest Building is a unique modern development to tackle smog and pollution. Each skyscraper is home to 900 trees, 5,000 shrubs and 11,000 plants that help by producing oxygen. Located in the Porta Nuova district of Milan, the richest district of Milan. You will find Corso Como in this area too. A vibrant shopping area with pavement cafés and restaurants.
While I was in this area I ate at Rataná (Via Gaetano de Castillia, 28). This smart eatery had an outdoor space overlooking a park and served a delicious Milanese Risotto.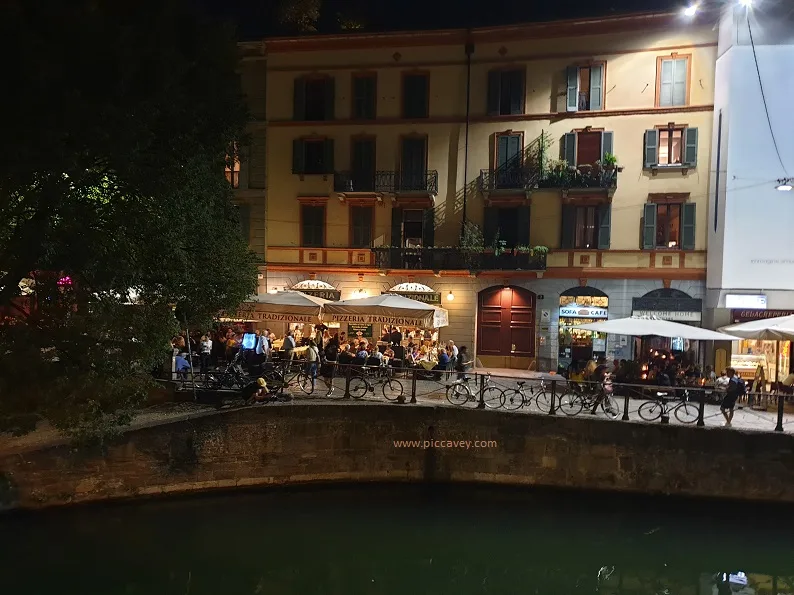 Navigli Canals
This curious part of Milan used to be the canals moving cargo around Northern Italy. Used until the 1960´s now this district is a great place for an evening meal. Head to Darsena to find the main area of restaurants. I ate at the traditional Trattoria Milanese (Viale Gorizia, 30)
Cimitero Monumentale
This may not be the first thing that springs to mind to visit in Milan. However it is one of the most impressive cemeteries that I have ever visited. Examples here in the cemetry are grand family mausoleums such as the Campari family one. Or graves of famous people such as the designer Moschino or Formula 1 driver Alberto Ascari. It is very close to the train station Porta Garibaldi.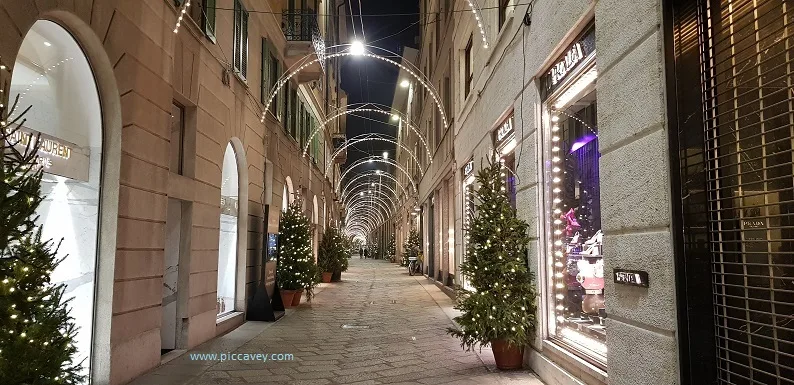 Quadrilatero della Moda
Two of the most important shopping streets in Milan are Via della Spiga and Via Montenapoleone. Lined with designer stores such as Armani, Prada, Miu Miu and Dolce & Gabbana. This grid of streets dedicated to high end fashion is known as the Quadrilatero della Moda.
Milan Where to Stay
Over the four or five times I have stayed in Milan. I can only really recommend one hotel. Hotel Manin due to its comfortable facilities and great location. Located opposite a huge park, some rooms have views across the green space. A short walk to Montenapoleone shopping district, this is in a plush area of the city. I also found that I could walk from the main train station to the hotel.
My other hotel stays in Milan were out of town or in outdated rooms.


San Siro Stadium
Home to football club AC Milan, San Sirio is one of the largest stadiums in Europe. With capacity at almost 76,000. If you are a football fan, you can tour the museum ad stadium. Visits start at 9.30am daily and cost around 18 euros per adult.
Travel Resources to Plan Your Milan Trip
Here are a few resources to help you plan an Italian Escape:
Please Note: This post contains affiliate links, which means that if you click through and make a purchase, I will receive a small commission. All thoughts, feelings and opinions shared on this blog and in this post are my own.