Romantic Spain
Maybe it's the flowing red wine, the tempting tapas or that something in the air. Romantic Spain is an irresistible destination for couples and nostalgic travellers. Spending your Honeymoon in Spain has all the elements a romantic getaway needs.
This vibrant, diverse country has dreamy cobbled streets, magical sunsets and one of the longest stretches of coastline in Europe. Not to mention one of the best countries for late night wining and dining in the world.
Here are some ideas for a Valentine´s city break or longer holiday in Spain for 2021.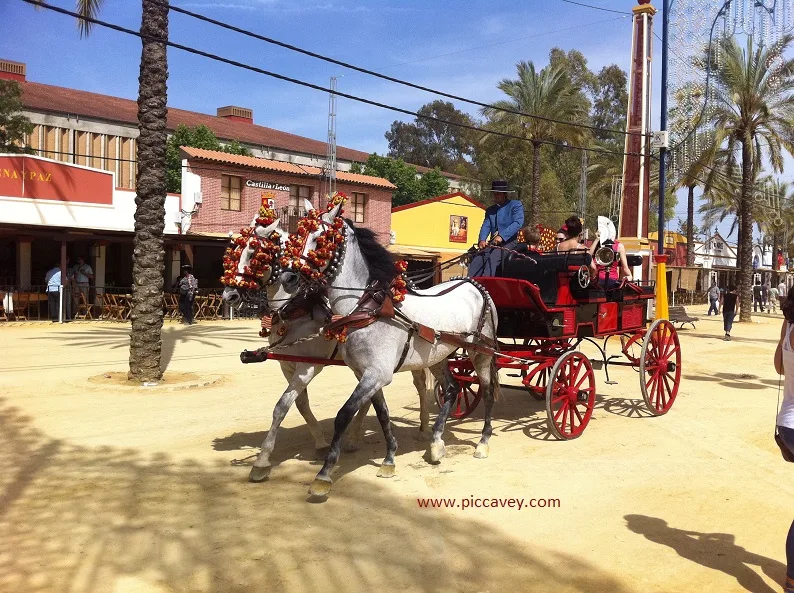 Jerez de la Frontera
Famous for its Horse Festival in May and it´s unique Sherry Heritage. Jerez is also well known for its flamenco scene. In fact some say it´s the birthplace of Flamenco.
Jerez de la Frontera is not as busy as other Andalusian destinations but the Spanish horse School, Sherry Wine and traditional atmosphere make it well worth the trip. Wander the whitewashed streets, visit a bodega and gaze at the grand Cathedral. It is also a good place to discover by car with lots of interesting day trips in the immediate area.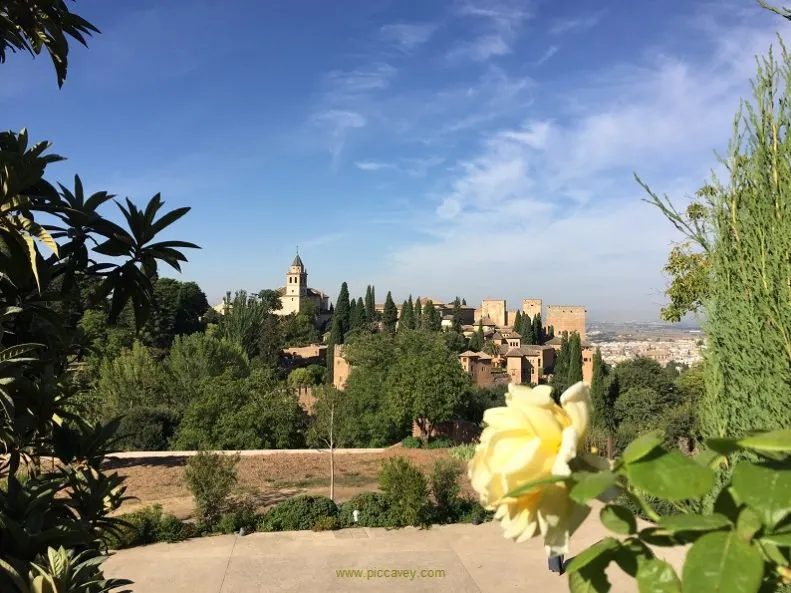 Alhambra Palace, Granada
The Alhambra Palace is one of the most visited monuments in Spain (along with Sagrada Familia) this Muslim fortress and palace is a must see for visitors to Andalusia.
Granada seems to have been designed for a couple's getaways. With some of the best views in Spain. Granada tops it all off with its Arabic influenced culture, cuisine and architecture. The Sunsets with views to the Sierra Nevada Mountains are pretty epic too.
Head to the Parador for a romantic al fresco dinner overlooking the Generalife gardens. Or choose the Hotel Alhambra Palace, the oldest 5 star hotel in Spain, in business since 1910. This hotel is located in the Alhambra Palace woods and is a short walk from the Palace entrance gates.
The city also boasts an abundance of spas and bathhouses inspired by the Al Andalus legacy. The are lots of Boutique Hotels in Granada to choose from too.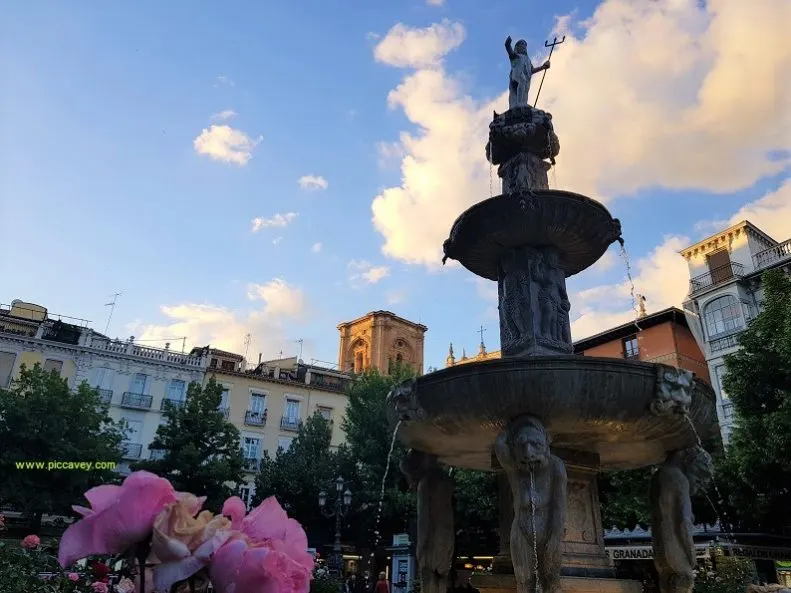 Madrid
If you find rooftop bars and city lights are a more romantic backdrop then Madrid is the obvious choice. The Spanish capital Madrid is city of excess with imposing architecture and lots of shopping options.
Bless Hotel Madrid is a perfect place for a romantic getaway. With it´s rooftop terrace and pool.
A thriving arts and culture scene makes it the best place to impress in the country. Don´t miss the Prado Museum or Reina Sofia if you enjoy Art Museums. Make sure you get to see a Spanish Sunset from the Circulo de Bellas Artes terrace when you are in Madrid.
The Costas
For some the hustle and bustle of city breaks may not fit in with the idea of a romantic getaway. Choosing to stay on Spain's extensive coastline is the ideal break. Costa del Sol and Costa de la Luz offering some of the best sunset spots in Spain.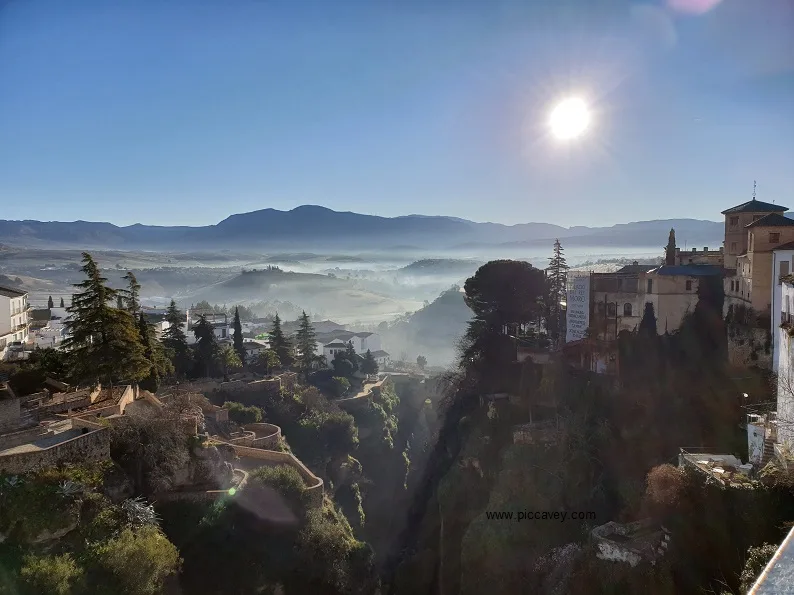 Inland from the Costa del Sol, Ronda is perhaps one of the prettiest locations in Malaga province. A good option for a day trip. Its dramatic gorge links up with Ronda´s old town is the perfect setting for an afternoon stroll.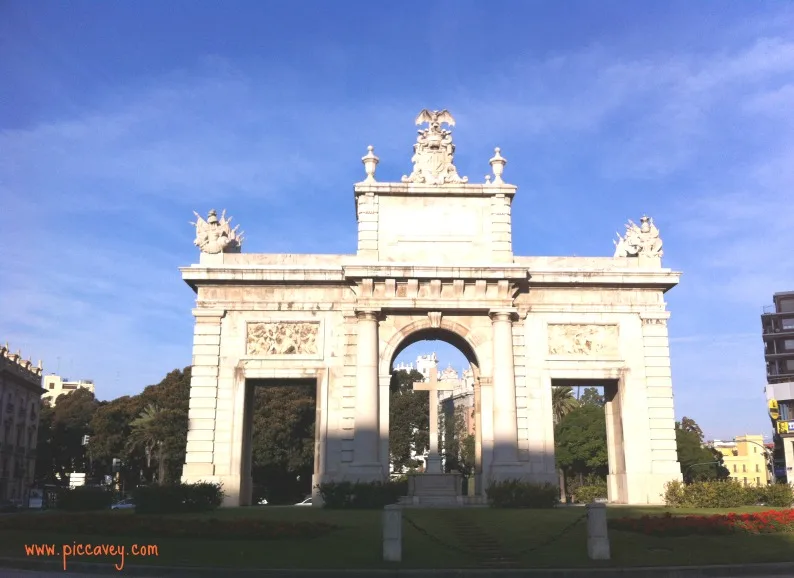 Valencia
Then again, you don't have to choose between city lights and strolls along the beach when you have cities like Valencia, offering both in close proximity. Spain's third biggest city comes with none of the intensity of Madrid or Barcelona – feeling more like a giant town – making it the perfect city break away from city life itself. Treat yourself to a romantic stay at Hospes Palau del Mar.
In Valencia you have great food, its the home of Paella after all. Dont miss the Agua de Valencia (Cava and fresh orange juice) drink. There is also a beachfront on the edge of the city and the spacious Jardín del Turia for long walks or bike rides. Valencia still feels very Spanish yet there are lots of modern spaces and cosmopolitan cafés to enjoy.
Seville
Famous for its flamenco and springtime orange blossom fragrance, Seville is a city made to fall in love with. With a history of inspiring famous writers, poets and composers. It is easy to get swept up in this corner of romantic Spain. Romance in one of Europe's most seductive cities.
It is also very photogenic too. See Instagrammable Places in Seville for more inspiration. Head up to the Setas de Sevilla to enjoy panoramic views of the city or pop along to the Plaza de España to hire a rowing boat in the lake there.
Stay at a traditional Palace House Hotel with original architectural details. Feel just like a Spanish local when you wake up and step out onto your wrought iron balcony. Unwind at the Aire de Sevilla Arab Baths or wander across the river to Triana to get the local vibe from the other riverbank.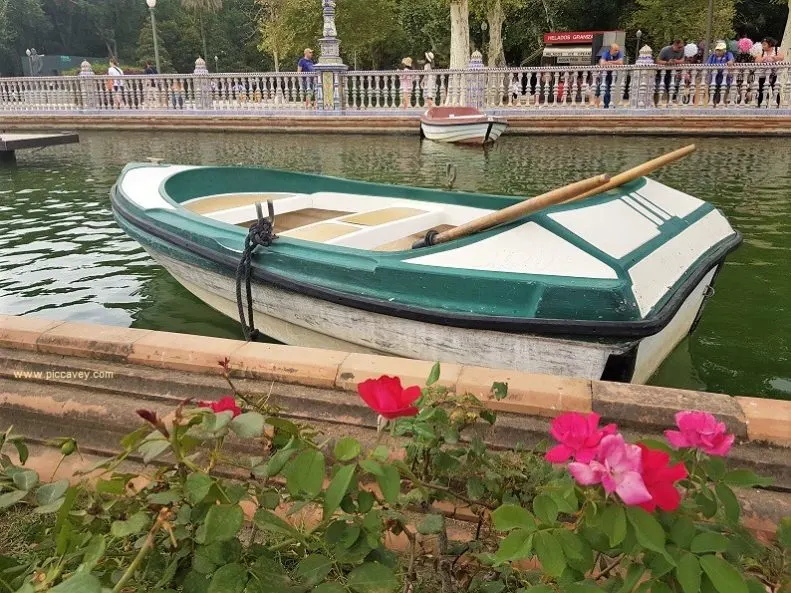 Salamanca
The small city of Salamanca is a concentration of bars, restaurants and shops. Known as the Golden city, the city's beautiful architecture is breath taking and timeless. Enjoy a glass of wine on it´s Plaza Mayor.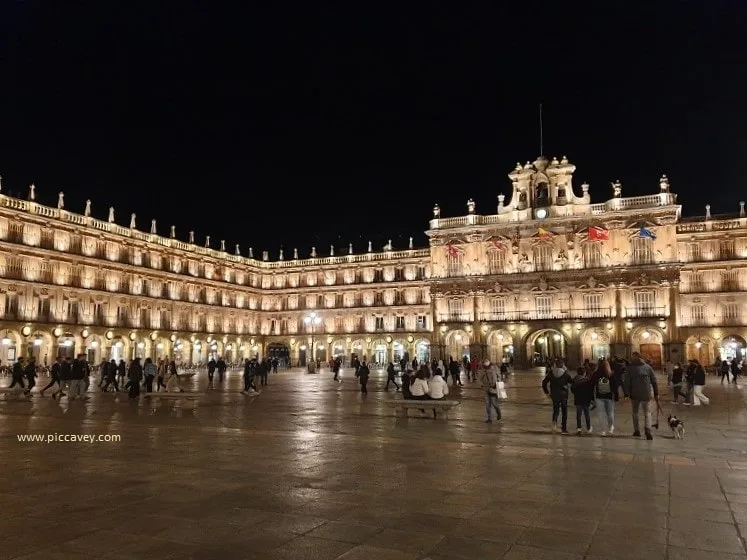 Salamanca is one of the most spectacular renaissance cities in Europe. Yet the modern side of Salamanca offers great restaurants and cultural activities too. I stayed at the NH hotel, the room had views from its balcony to the stunning architecture. Such a romantic setting.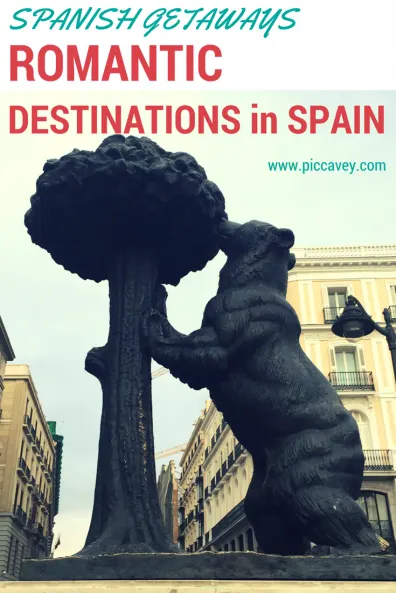 Travel Resources to Plan Your Spanish Getaway
Here are a few resources to help you plan your Spanish Honeymoon or romantic escape: