Santa Cruz, the capital of Tenerife is well worth a visit. Although Tenerife is a beach destination, it still has plenty of culture and architecture to discover. Especially if you visit Santa Cruz or San Cristobal de La Laguna, a UNESCO World Heritage site.
Travelling to Tenerife is a great option for couples particularly with Tenerife Deals from Voyage Prive and the ideal Canary Islands climate. With minimum average temperatures of 15C year round and maximum averages not surpassing 30C its a perfect holiday destination.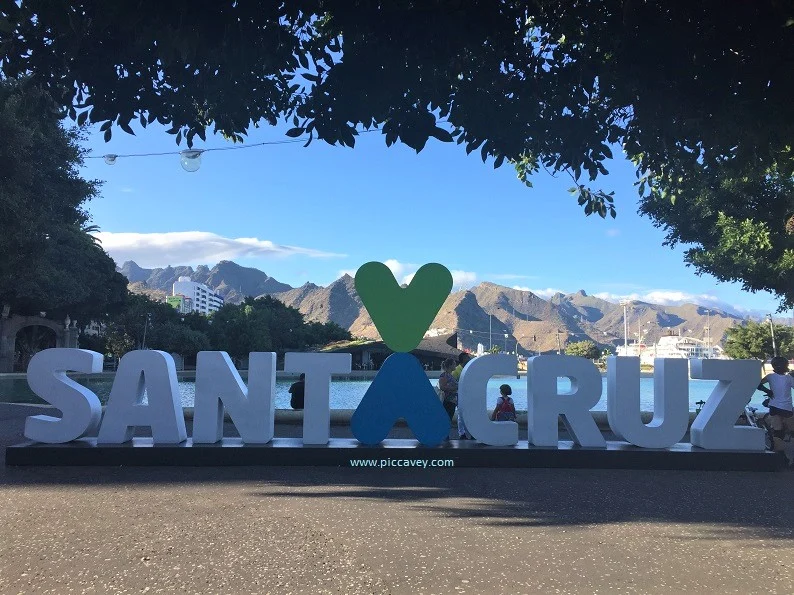 Santa Cruz de Tenerife
Santa Cruz de Tenerife is the capital of Tenerife and has been since the 1800s. (previously it was La Laguna) Santa Cruz is the biggest city on Tenerife and its port the busiest in Spain. Receiving cruise ships, passenger and commercial traffic.
Santa Cruz is also home to one of the worlds most important carnivals. Hoping to become recognised by UNESCO as it is the 2nd largest in the world. Don´t miss the Palmetum of Santa Cruz a vast botanical garden.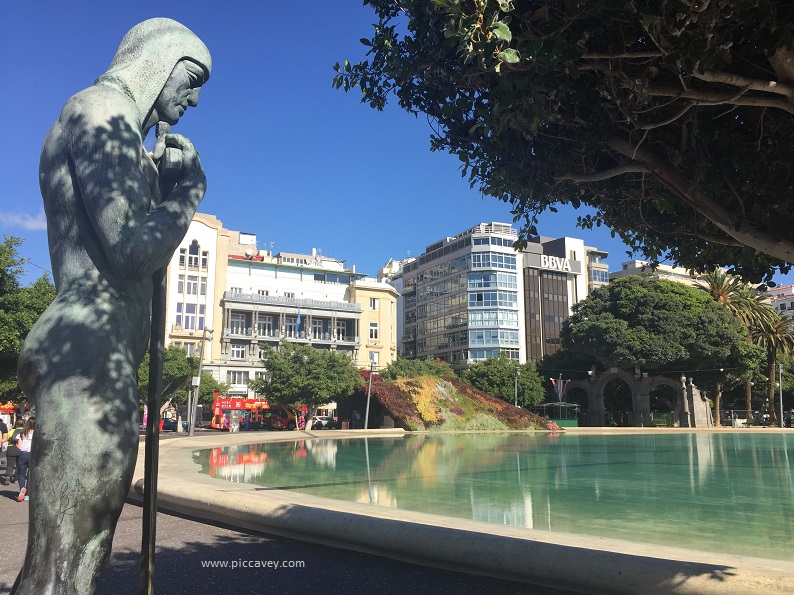 Plaza de España, Santa Cruz
This square with its turquoise lake is right next to the harbour. This was historically an area of defence from pirates. Previously San Cristobal castle was on this site and some of the fortress ruins can be seen still today.
Next to the lake are the Santa Cruz letters (photo above) and it´s the area that links the port with the commercial area of Santa Cruz.
Shopping in Santa Cruz
The best area for high street shopping in Santa Cruz is on Calle del Pilar. El Corte Ingles is on Calle del Castillo. The Parque Bulevar Shopping Centre is also a popular place for shoppers too. Address: Puerto Escondido, 4, Santa Cruz.
The Food Market Nuestra Señora de África is the best option for foodies, with a large variety of tropical fruits, local wines and cheeses. Address: Mercado Ntra. Sra de Africa – La Recova – Avenida San Sebastian, Santa Cruz de Tenerife.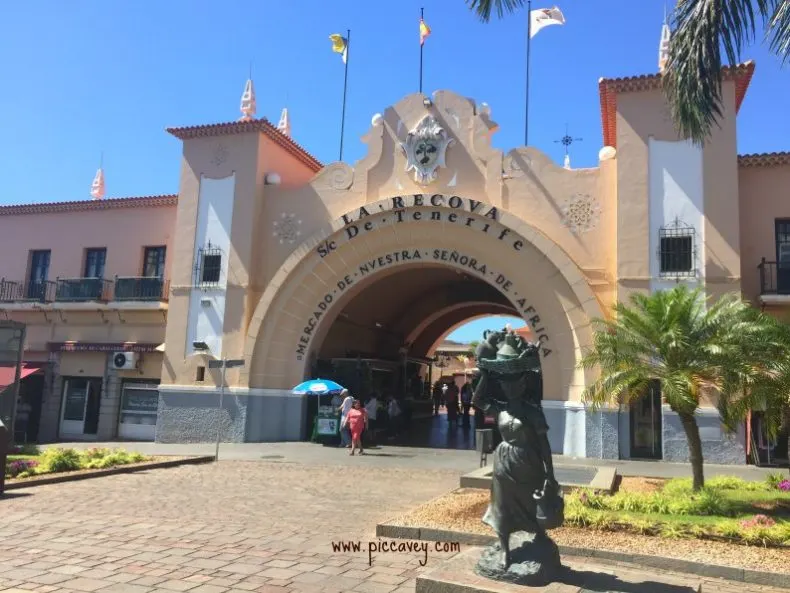 San Cristóbal de La Laguna
Known as La Laguna to locals, this area of Tenerife was declared UNESCO World Heritage Site in 1999. This used to be the capital city of Tenerife and has some fabulous architecture from centuries ago. Santa Cruz and La Laguna are connected by a tram service. The two urban areas are actually connect now with the expansion of the city.
La Laguna is also home to the University de La Laguna. The oldest university on the island of Tenerife, each year 30,000 students study here. Founded in 1792, formerly it was a centre for Agustine studies in the 1700´s. Later it evolved into the successful university that is now. It´s even been recognised as one of the best in Spain, particularly in Humanities.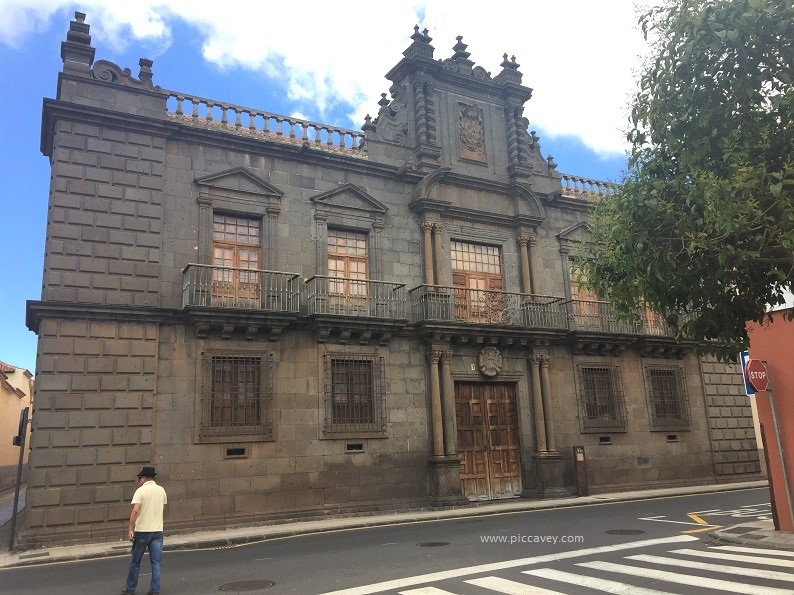 La Laguna, Tenerife
What makes this city so pleasant to wander in are the streets. They have a clear colonial feel to them. In fact this layout was used in the planning of other South American cities. Examples such as Cartagena de Indias in Colombia or San Juan in Puerto Rico. Since its creation in the 15th century, the city layout has remained unaltered.
La Laguna is home to lots of churches and convents. There are also plenty of grand palatial style homes too. Architectural styles are mixed. With examples of Mudejar, Neoclassical, Modernist, Rationalist, and Contemporary styles from different times in the islands history. When I visited I enjoyed a Guided tour of La Laguna which made the experience much more interesting.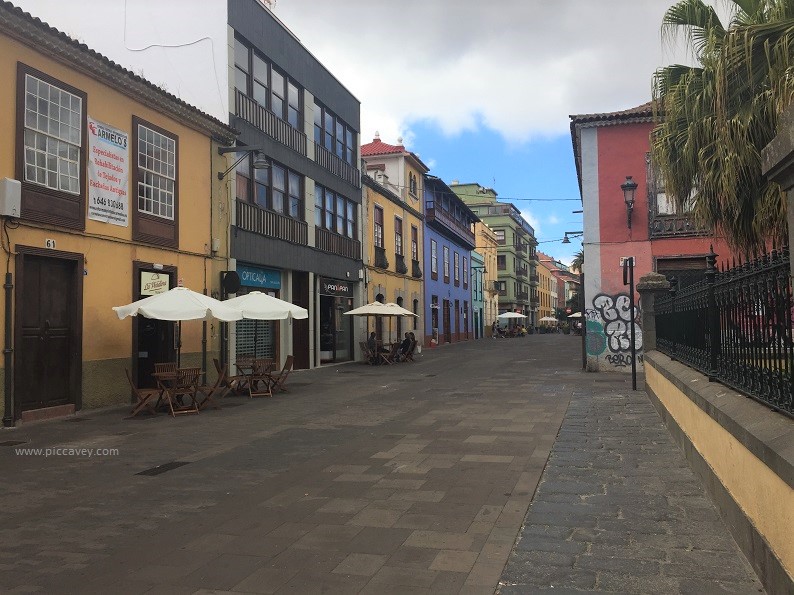 Food in Tenerife
La Laguna, as the capital of Tenerife was a true melting pot of cultures. A blend of Hispanic, Portuguese, Flemish, Italian, and Americans all have their influence on the island and also on its cuisine.
The food on Tenerife is quite different from the Spanish mainland. Find out more on this article: What to Eat in Tenerife. The unique combination of cultures, location and climate make it quite unique.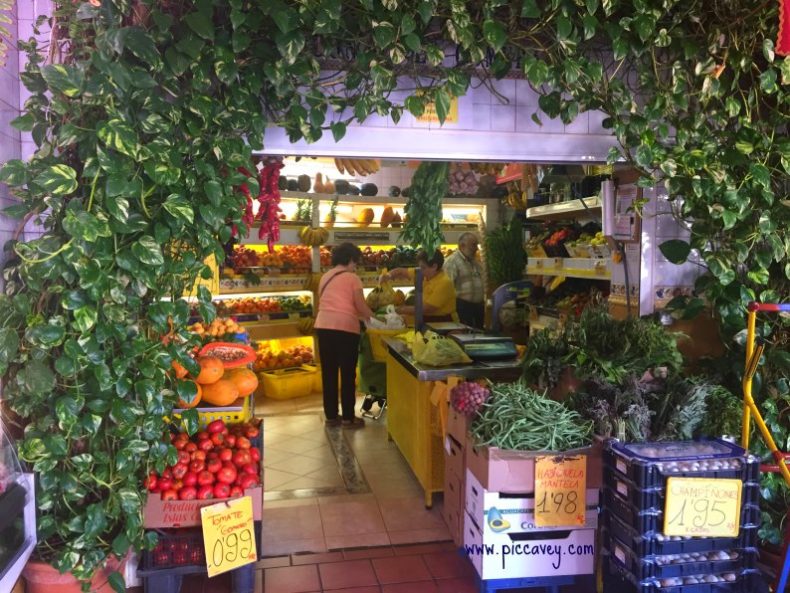 Resources to help you plan your own Tenerife Getaway: