A Travel visa can be a headache, especially if you haven´t planned long haul travel before. Getting a visa for several countries or for far flung destinations can be tricky and time consuming. However it shouldn´t put you off booking your dream holiday.
Travel Visa for International Trips
Maybe you are planning a long trip to visit Europe or spending time backpacking around Asia?. Perhaps you dream of learning a new language in an immersion experience abroad?
Whatever your reason to travel, don´t let the paperwork get in the way of your planning.
Planning ahead
First you should decide on the countries that you intend to visit on your trip. For example I went on holiday to Miami (as a British citizen) and arranged all the documentation required. But when I arrived I saw that you could take short excursions to Caribbean islands like Bermuda. Of course I didn´t plan for this before leaving so I missed out on that extra trip as I was unsure about what documents I needed.
Something like an International SIM Card will be super useful. It will also save you money, as you can use Internet when abroad without the crazy roaming fees. Think about these situations before getting your documentation authorised. So that you have a clear plan of which borders you want to cross and the time frame.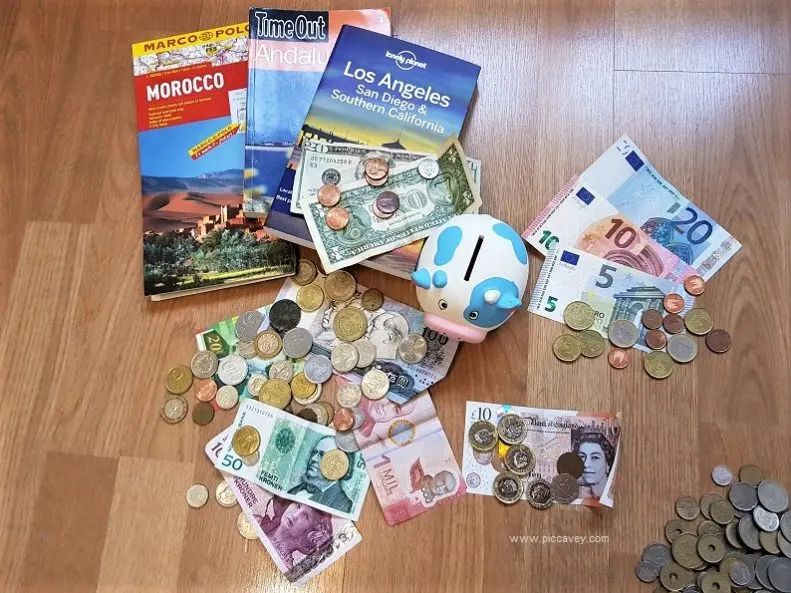 Foreign Currency
Also consider the currencies used in the countries you will visit. For example, some countries use credit cards frequently and there is not much need to have a lot of cash or local currency. Other countries accept US dollars as well as their own local currency (although exchange rates may not always be favourable)
Do you research about which countries you will pass through and what are the safest and best practices for international visitors. When I visited Morocco I wasnt aware that the currency could not be exchanged outside their borders. So if you have any cash while you are there you need to use it all before you leave. (Otherwise you lose that value afterwards)
Online Travel Visa Service
With the changes in International travel recently. Particularly air travel, it´s hard to keep up with changes in the rules. There are many companies that specialise in travel visas and documentation for travellers. Byevisa.com covers travel visas to 60 different countries. Arranging your travel visa online with them avoids trips to your embassy and will probably save you time too.
Organising your visa application online is simple to do on your laptop, tablet or smartphone. It takes a few minutes to complete the online application, of course this can be done at anytime (no timetable) from the comfort of your home. This new service will take care of the documentation side of things so that you can do the fun part. Planning your dream getaway rather than having to read long boring documents about border control.
Travel Insurance & Healthcare
Another thing to consider for your International adventure is healthcare and travel insurance. Particularly if you are travelling for a longer period of time or to an exotic destination. You may not think that you need it but often we come across unexpected situations when we travel. It is also best to get the healthcare cover and/or travel insurance arranged and not use it. Than the other way around.
There are lots of different services available covering long term travel, special cover for digital nomads, adventure travel… Whatever your travel style there will be a policy or company for you. Shop around before committing and compare a few different quotes too.