Visiting UNESCO sites in Andalusia
With plenty of UNESCO sites in Andalucia to visit and 46 UNESCO World Heritage sites in Spain. So far I managed to visit half of them. Here are my tips on visiting the UNESCO sites in Andalusia in the South of the country.
Renaissance Monumental Ensembles of Úbeda and Baeza
What is it?
Two historic towns in Jaen province with many historic buildings in the Renaissance Style. After Florence, Italy, these monuments are the next most important example of this architectural style in the world.
How to visit?
In Ubeda and Baeza there is a train which takes you on a guided tour of the main sights. Therefore its a good option especially on hot days. I would suggest one day in each location to be able to see it all.
Artificis in Ubeda offer walking guided tours around the main sights. This area begins around the Plaza Vazquez de Molina. (Find their office is opposite the Parador of Ubeda)
When did I visit: January 2021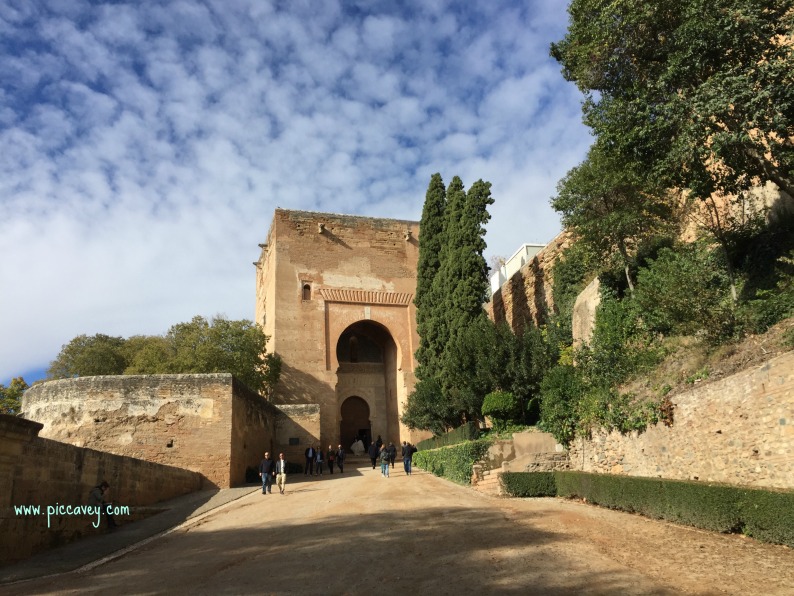 Alhambra, Generalife and Albayzín, Granada
What is it?
The Alhambra palace is the palatial city overlooking the city of Granada. This was built upon continually from the 10th century and up until 18th century. The Alhambra is a fabulous example of Moorish architecture, the best in Europe. The Generalife is part of the Alhambra complex. This summer palace is set in lush gardens dotted with fountains and ponds.
The Albayzin is the old town opposite the Alhambra palace. Specifically this is a medieval Moorish neighbourhood with its distinctive white washed houses, narrow and stepped streets. One of the oldest examples of Muslim culture in Granada.
How to visit the Alhambra palace?
To visit the Alhambra palace you need to book as early as you can (6-7 weeks ahead of your visit). Wear comfortable shoes and allow 4 hours for your daytime visit.
Book> Alhambra tickets online
When did I visit: Ongoing. I live in Granada, Spain.
Insider tip: The Palacio de Carlos V and Alhambra museum are free to go inside and are open to visit daily.
Historic Centre of Cordoba
What is it?
The Cathedral Mosque , Roman Bridge and historic streets of the city in Cordoba. Cordoba was the capital of the Islamic Emirate and also the Caliphate of Córdoba (in 1000 AD). The Caliphate included most of the Iberian Peninsula. It the city in the world with the largest population in 11th century.
How to visit?
To visit the Cathedral-Mosque allow 3 hours for your visit. I recommend two days in Cordoba. Allowing time to visit the main monuments. It´s also worthwhile to visit the patios of Cordoba which are typical. Summertime temperatures are extremely high it may be preferable to avoid July and August.
When did I visit: March 2018
Book online now >
Cathedral, Alcázar and Archivo de Indias in Seville
What is it?
Three monuments in the historic quarter of Seville. The Cathedral with its iconic Giralda belltower which towers over the city. The Alcazar is a Royal Palace with beautiful Moorish architecture and lush gardens. The Archivo de Indias is a large building opposite Seville Cathedral. This is where the ships crew came to document all their finds and log their journeys. This archive is of great historic importance.
How to visit?
Seville Cathedral, get an entrance ticket on the door or click here to book online tickets for the Alcazar ahead of your visit. Allow 2 hours for your visit. If you intend to walk up the tower do remember wear comfortable shoes. There are no steps but steep ramps going up.
The Alcazar entrance is at the Lions Gate and tickets can be bought at the entrance or online if preferred. Allow 3-4 hours for the visit. Many of the areas of the Alcazar are outdoors, remember to wear suncream according to the weather.
Archivo de Indias. At the entrance there is a airport style security check although it is free to go inside.
Allow 1 hour-90 mins to visit the monument.
When did I visit: March 2018
More information on this article here: A weekend in Seville
Book online now >
Doñana National Park
What is it?
This Natural Park in western Andalucía is in Seville and Huelva province. The biodiversity of this park is unique in Europe. Local fauna includes the Spanish imperial eagle and the Iberian lynx.
How to visit?
Popular with birdwatchers and nature enthusiasts. Start at Acebuche where the main visitors centre is located. Here they have information to plan your visit and the trails into the park leave from this point. Tours in 4×4 also leave from El Rocio.
When did I visit: December 2017
Dolmenes and El Torcal of Antequera
Declared UNESCO sites in Andalucia last year, these three sites are located in the centre of the region in Malaga province.
What is it? The Dolmens of Menga, Viera and Romeral are three ancient megalithic structures located in the countryside close to the town of Antequera. El Torcal is an interesting karst landscapes with unusual shaped formations.
How to visit?
The Dolmens of Menga and Viera are located on one site and El Romeral is on the other side of the town but has some signs to be able to get there by car. The small visitor centre is worth visiting first to get information on how to visit the Romeral site if directions are needed.
El Torcal. The best way to visit this Natural park is by taking a hike along one of the routes or taking the guided tour.
Book ahead at the visitors centre Tel. 952243324
or email: reservas@torcaldeantequera.com Open 10am to 5pm in winter and til 7pm in summertime.
When did I visit: November 2017
Medina Azahara, Cordoba
This site is proposed to be a new addition to the 6 UNESCO sites in Andalucia. If so it would certainly be one of the most impressive considering that a great part of it is still underground and has not yet been excavated.
What is it?
A medieval Arab Muslim palatial city located in the surrounding countryside around Cordoba. Built in 940
How to visit? Take a bus from Cordoba (several buses every day from Alcazar) Drive to the Medina Azahara which is just 10 kms from the city. Two hours is the recommended time to visit the monument. Wear a hat and sun cream as there is little shade at this outdoor site. Useful link: Medina Azahara tickets online
When did I visit: Dec 2017
The Villages of the Alpujarra (Almeria/Granada)
Although Spain already has its fair share of UNESCO sites, there are still some amazing places which aren´t on the list. Amongst the UNESCO sites in Andalucía one candidate is on the waiting list. So it could be included soon and is a personal favourite of mine.
It may be worthwhile visiting them before the rush.
What is it?
The Alpujarras. Berber villages in the Sierra Nevada N.P, South of Granada and to the East of Almeria. These typical white villages have a traditional construction with slate roofs and chimney stacks. The area is known for its crafts and local food.
How to visit the Alpujarra?
Drive to Lanjaron which is the first main village on the route on the Granada side. Then drive up to Pampaneira, Capileira and Bubion which are the most characteristic locations in the Alpujarra. From the Almeria side head towards Ugijar. The roads are high and have many curves. So it takes quite a long time to drive from one village to the next.
A weekend in the region is recommended. As there are several options to take a day trip from Granada or guided tour.
When did I visit: Ongoing. I travel to these villages every few months to have lunch or buy some local honey or pastries.
Have you made a visit to any of these UNESCO sites in Andalucía yet?
Official list of UNESCO sites in Andalucia
Alhambra, Generalife and Albayzín, Granada
Burgos Cathedral
Monastery and Site of the Escorial, Madrid
Works of Antoni Gaudí
Cave of Altamira and Paleolithic Cave Art of Northern Spain
Monuments of Oviedo and the Kingdom of the Asturias
Old Town of Ávila with its Extra-Muros Churches
Old Town of Segovia and its Aqueduct
Santiago de Compostela (Old Town)
Garajonay National Park
Historic City of Toledo
Mudejar Architecture of Aragon
Old Town of Cáceres
Poblet Monastery
Routes of Santiago de Compostela: Camino Francés and Routes of Northern Spain
Royal Monastery of Santa María de Guadalupe
Doñana National Park
Historic Walled Town of Cuenca
Las Médulas, Galicia
Palau de la Música Catalana and Hospital de Sant Pau, Barcelona
Pyrénées – Mont Perdu
San Millán Yuso and Suso Monasteries
Prehistoric Rock Art Sites in the Côa Valley and Siega Verde Rock Art of the Mediterranean Basin on the Iberian Peninsula
University and Historic Precinct of Alcalá de Henares
Ibiza, Biodiversity and Culture
Archaeological Site of Atapuerca
Catalan Romanesque Churches of the Vall de Boí
Palmeral of Elche
Roman Walls of Lugo
Aranjuez Cultural Landscape
Renaissance Monumental Ensembles of Úbeda and Baeza
Vizcaya Bridge
Teide National Park
Tower of Hercules
Cultural Landscape of the Serra de Tramuntana
Heritage of Mercury. Almadén and Idrija
Pyrenees – Mont Perdu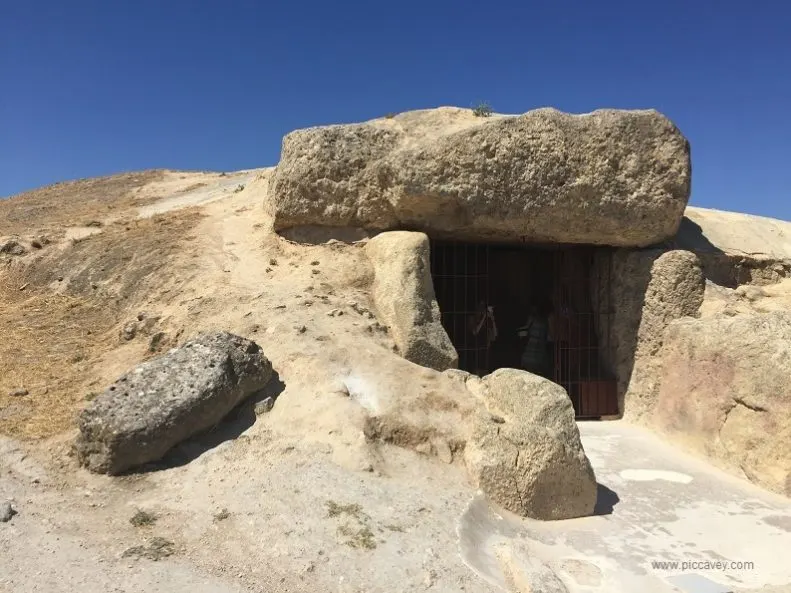 Resources to see UNESCO sites in Andalucia

UNESCO sites in Andalucia
This post contains affiliate links, which means that if you click through and make a purchase, I will receive a small commission. All thoughts, feelings and opinions shared on this blog and in this post are my own.