On a recent Autumn escape I travelled North to Valladolid to explore the region.Valladolid is a short train ride from Madrid and well known for its 5 wine regions: Ribera del Duero, Rueda, Toro, Tierra de León, and Cigales.
The architecture in the city is pretty impressive too. I saw one of the most beautiful churches in this city on my visit. After spending 48h in this monumental city (it was actually my 2nd time)
So here I´m sharing my Valladolid Highlights in case you visit this corner of Spain sometime.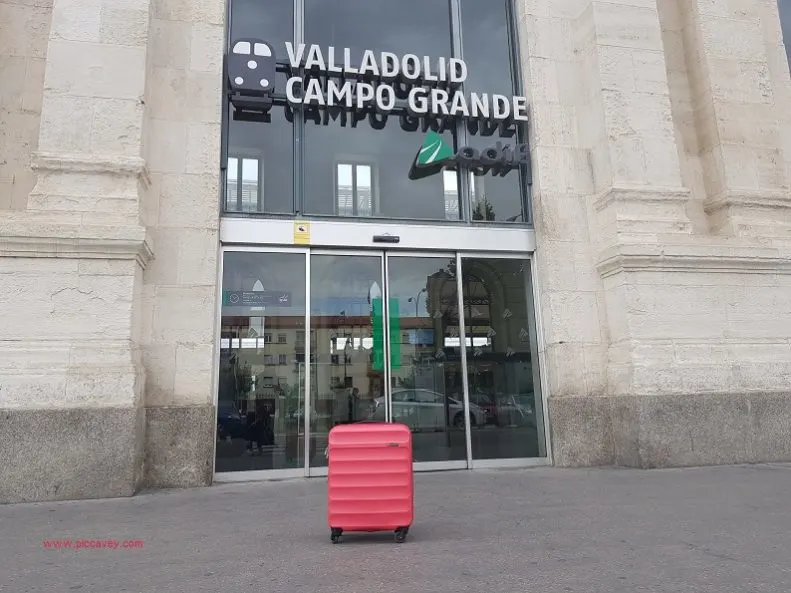 48h in Valladolid
Valladolid is the capital of the Castilla Leon region and the largest city in the Northwest of Spain. (population 300,00) It makes a great weekend destination particularly for wine lovers and foodies.
On this visit I stayed at Melia Recoletos. This 4 star hotel was practical cosy and well located close to the commercial area. It was also just a short walk from the hotel to the train station, Campo Verde.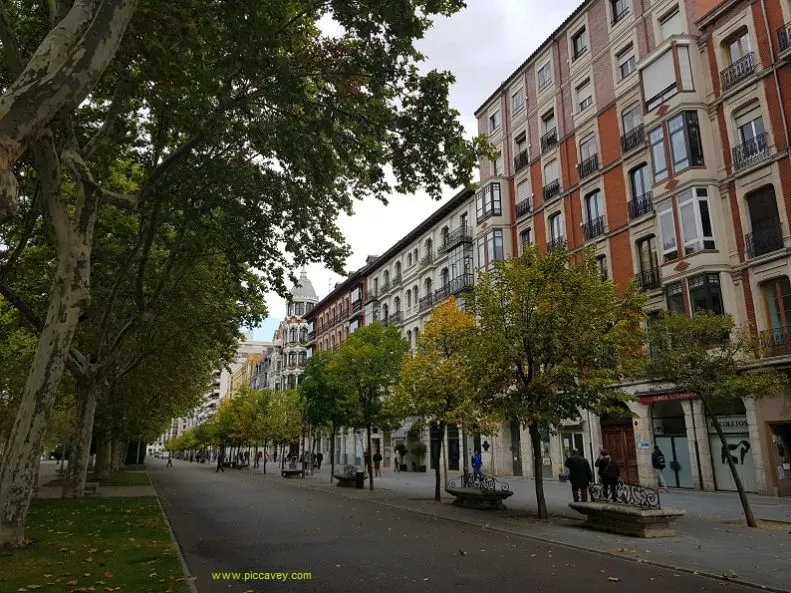 Melia Recoletos
This hotel was much better than my first visit to Valladolid. I didnt pick such a great place to say. Here staff were welcoming, the rooms were cosy and homely.
I even had a kettle so full marks for that. I am tea lover and appreciate a real kettle above coffee machine with hot water function.
The Breakfast offer at the hotel was varied. Plenty of fresh fruit and even a whole honeycomb. The dining room was not too busy despite it being a Saturday morning.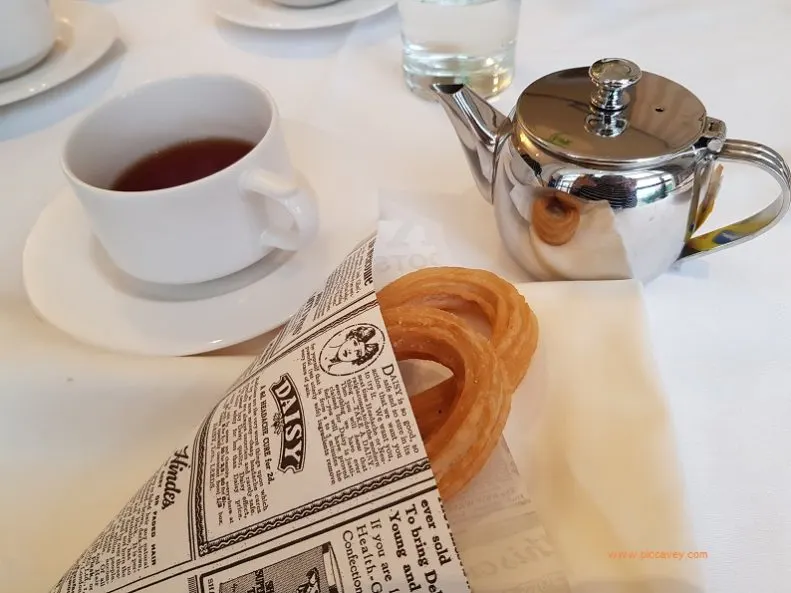 Melia Recoletos is located on a tree lined avenue sheltered from heavy traffic and makes a pretty walk back to the hotel.
It is close to the main shopping area too so makes a good base for leisure visits or business.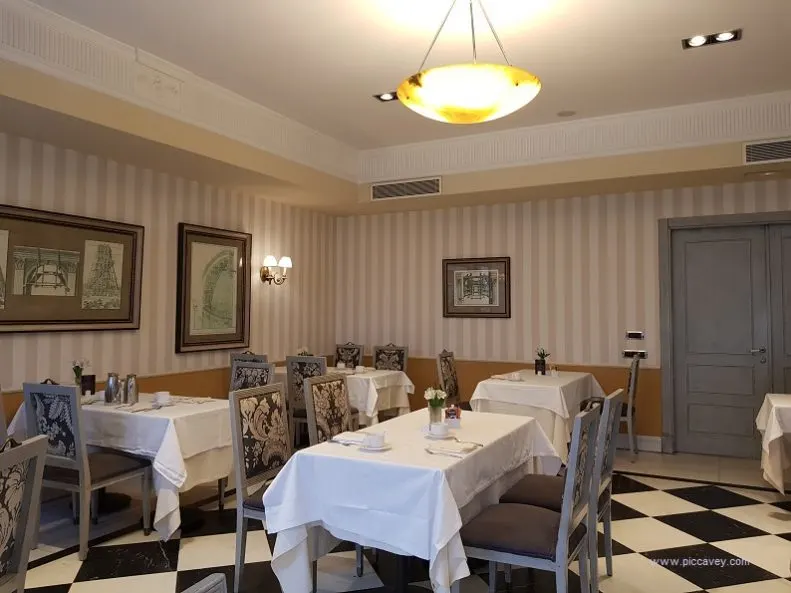 Wine Tasting
On arrival to Valladolid my first stop was Señorita Malauva. After a wonderful visit a few years ago I had good memories and wanted to return. This seems to be a Wine Shop at first glance but its more than that. They offer Wine tastings in Spanish and English language.
Located right in the city centre this boutique has a good selection of gourmet items as well as wines from the region.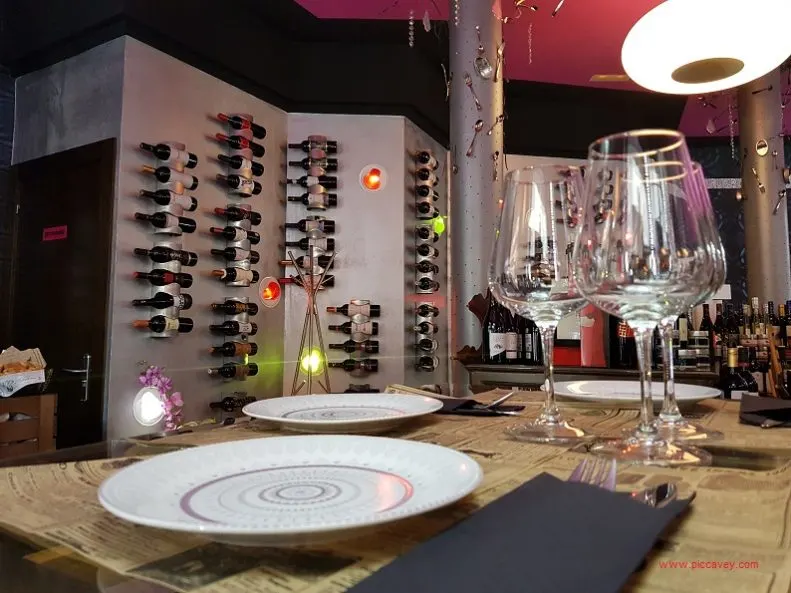 Señorita Malauva
The cheese and wine tasting was a great introduction to the local specialities. Some of the best sheeps cheese in Spain is from Valladolid. The selection was an enormous cheese board covered in local cheese varieties. Some infused with wine or herbs. Other soft cheeses, cured and blue varieties too.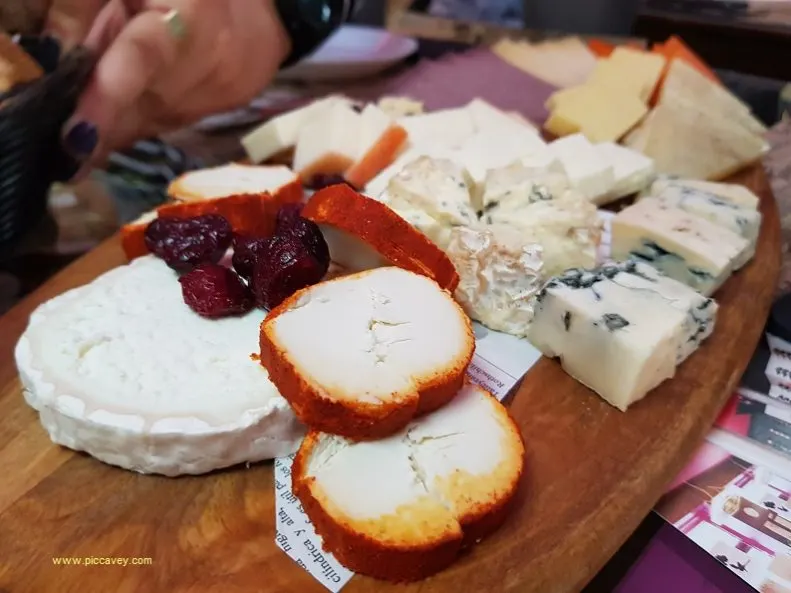 D.O Rueda
We tried White wine from Rueda (my personal favourite) Clarete which is a wine redder than Rosé without being Red Wine.I actually lost track of some of the wines. I think we tried 6 different ones, maybe more. After sampling the final glass of Ribera del Duero wine the activity came to a close.
This is a good balance between information about the products and sheer gastronomic enjoyment.The sommelier at Señorita Malauva seems to get that just right. After a quick coffee nearby we moved onto visit the Cathedral.

Valladolid Cathedral
Easter is an important festival in Valladolid. Semana Santa processions here are centred around 31 carved figures from 16th & 17th century. In Valladolid there are many religious buildings too. Convents, churches and its impressive Cathedral.
Valladolid Cathedral (as with many Spanish Cathedrals) is unfinished. Designed in the 16th actually only 45% of the building was completed. It has one belltower standing 70 metres high. (229ft) (although it would have had two towers if they had executed original plans.)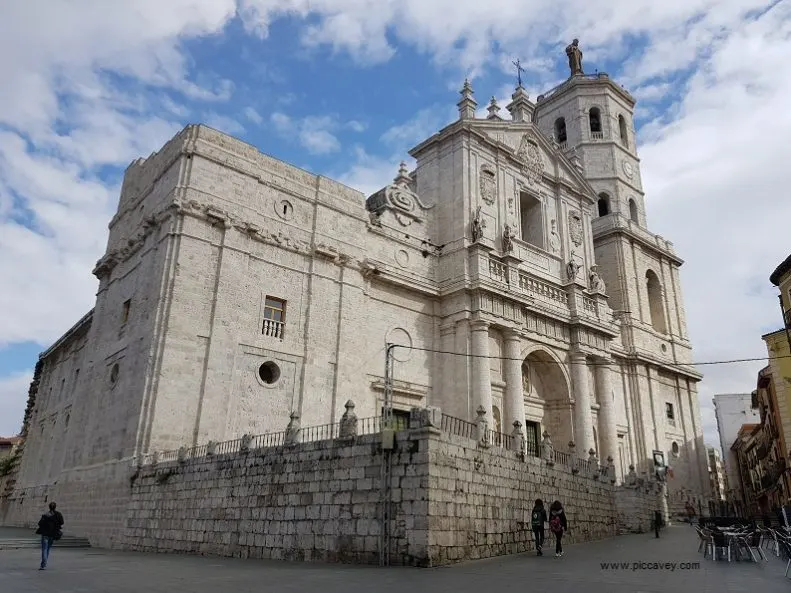 Cathedral Tower
Getting up the very top of the Cathedral was quite easy. With two lifts that take you up into the belltower. There are just a few flights of steps to ascend to reach the final part of the climb.
Once inside the tower we saw the workings of the Cathedral clock, the belltowers hut and the bells close up. The views over the city were panoramic and made a good vantage point to see the surrounding landscape. This visit is open to the public and is a good way to get a 360 view of the city.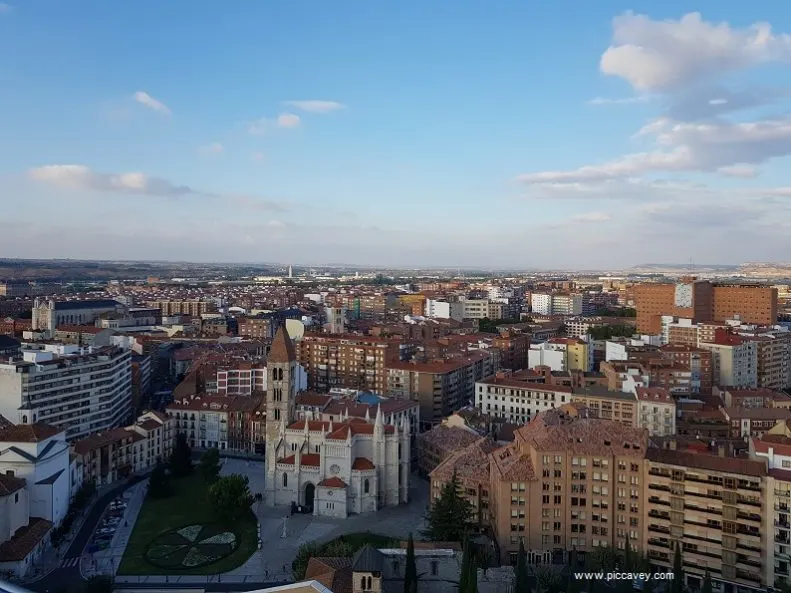 Architecture in Valladolid
Other monuments in the city are the Iglesia de San Pablo (seen below) a church built in 1500 with an intricate facade and gothic details. My personal highlight in the city. (seen below)
Did you know Valladolid was the Capital of Spain from 1601 to 1606?
A little way along the street behind this church is the National Sculpture Museum. The sculptures are located in another impressive building built in 1496. (Colegio de San Gregorio) Worth visiting if you have a few hours to spare. Especially recommended for art lovers and those interested in crafts.
Santa Maria de la Antigua Church
Santa Maria de la Antigua church built in the gothic style in 12th + 14th centuries is also interesting. It actually looks like something from a storybook. Set within a square and with a garden to the side there is space to admire this historic building.
On one side it has an unusual Romanesque tower but on the other this gothic style addition from the 14th century. Added to accomodate a growing congregation.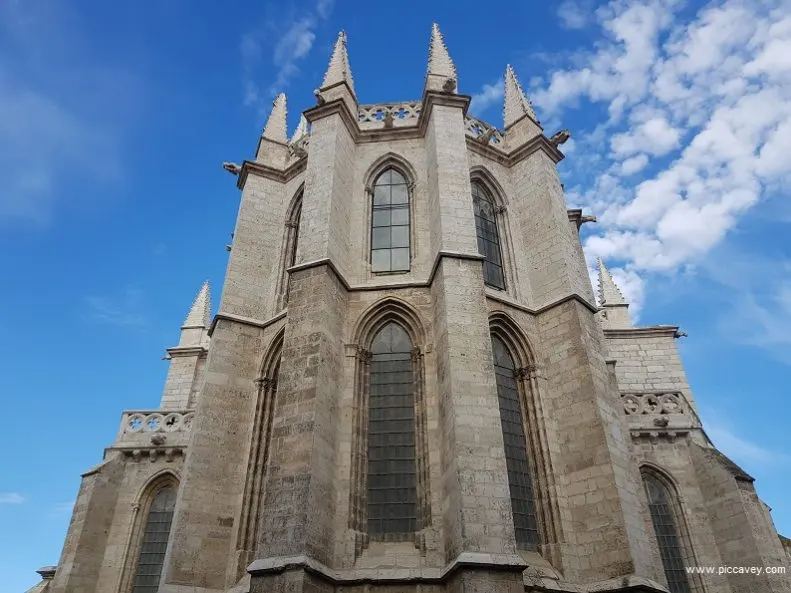 Valladolid University
Built in the 15th century this grand building is located opposite the Cathedral. It must a priviliege for the local students to go into this building every day for their lectures. Such an impressive façade and right at the heart of the historic centre.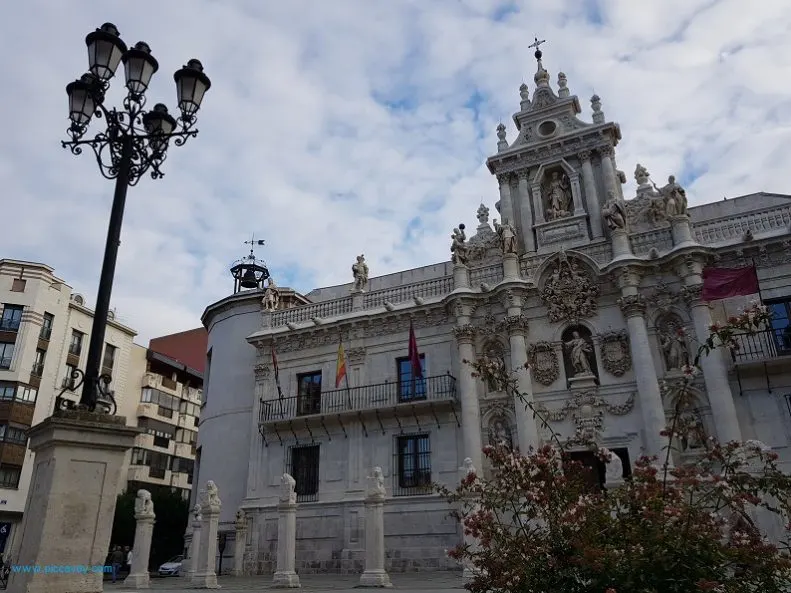 Tapas in Valladolid
As well as being an important location for Wine Valladolid is also Capital of the Tapa. Each year local restaurants compete in a prestigious competition. The event takes place each November and both National and International Chefs compete in the World Tapa Championship (Concurso Nacional y del Campeonato Mundial de Tapas)
There is also the Pincho de Oro competition too which is every month of June. While I was in the city I took time to visit some of the previous winners.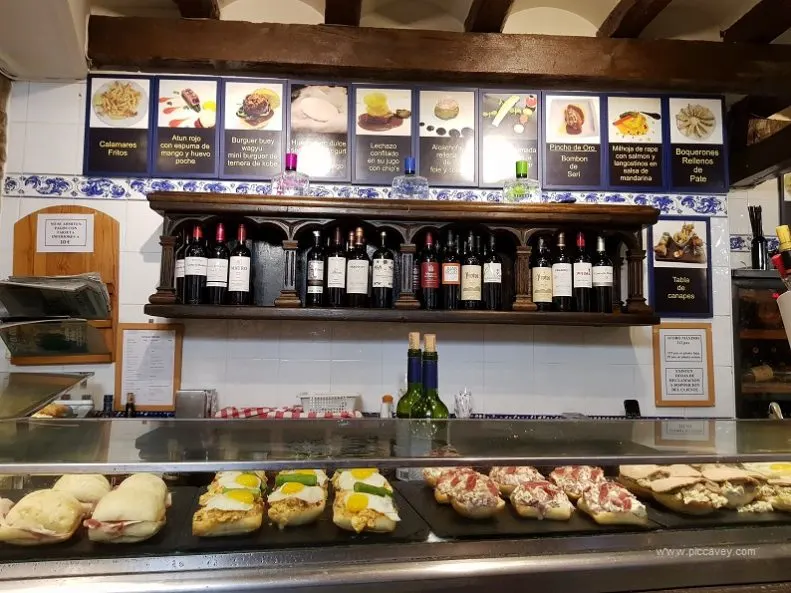 La Criolla
This busy restaurant just off the Plaza Mayor on Calle Calixto Fernández de la Torre does a great Lechazo dish. Roast Lamb is one of the local specialities in Valladolid.
Local Artichokes were also another one of the dishes that I tried at La Criolla. After tasting three of the dishes here we moved onto another place, but I did spot the Torrija with Mango Ice Cream on the specials board. I will hope to try that another time.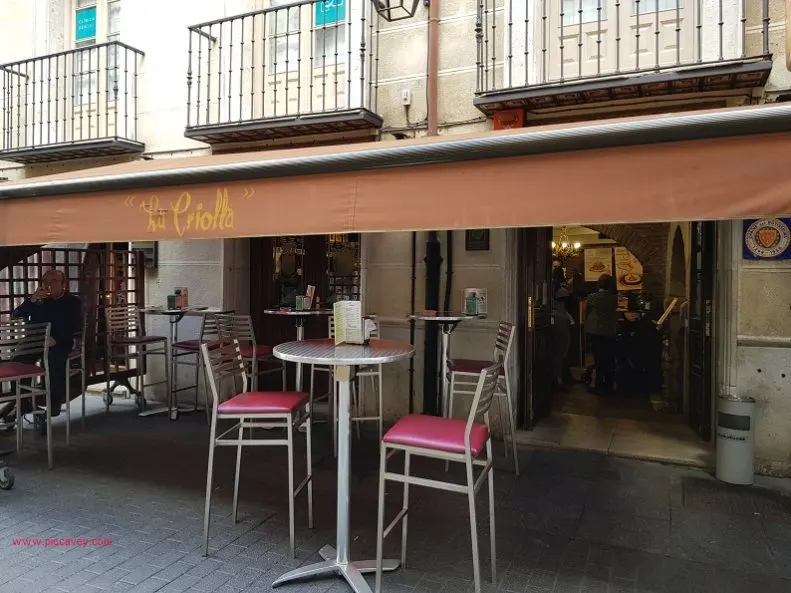 Pincho de Oro
For the second round of tapas we headed to Zagales de la Abadia on Calle Pasión. (close to El Corte Ingles) This has won many awards for its original tapas over the years. Some of them are quite original as well as delicious too.
It does get very busy especially at weekends so it best to go early on to grab a spot at the bar.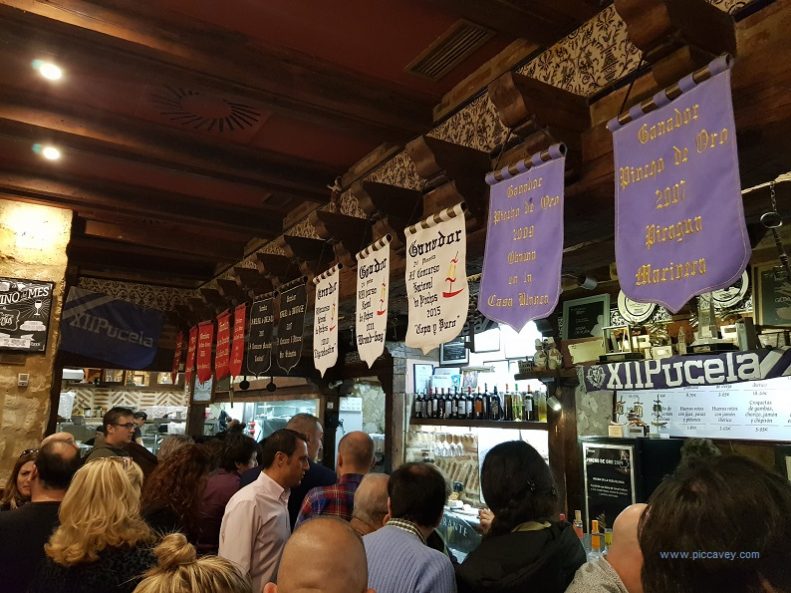 City Illuminations
At the weekends Valladolid is lit up at nighttime. The emblematic buildings around the city centre are lit up with coloured lights giving a magical atmosphere to an historic centre.
The Plaza Mayor, main square is probably the most stunning example of this.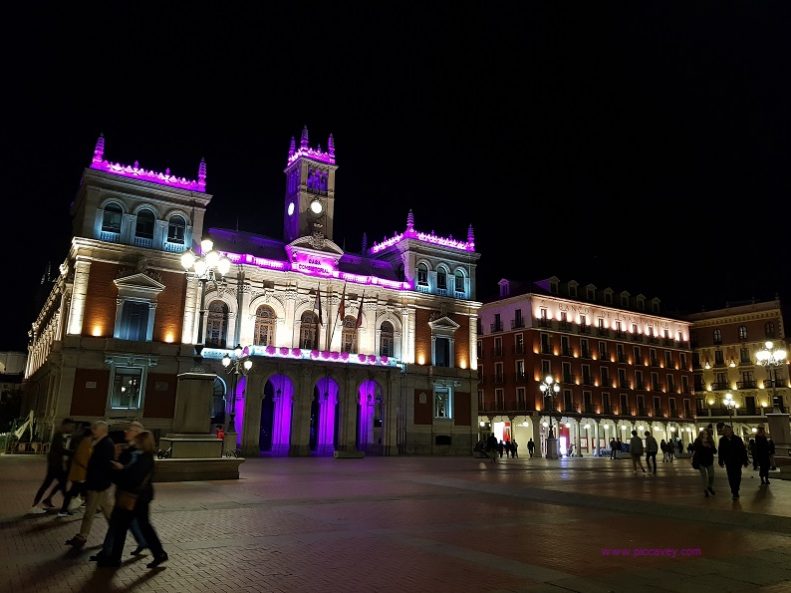 Rios de Luz
Other sights such as the Cathedral Tower or the Plaza Zorilla are quite stunning. This initiative has also reduced electric comsumption as they use low energy lights to illuminate the city. They only light up on Fridays and Saturdays. Known as Rios de Luz there is even an app to guide you around the route.
Also lit up at night is the Pasaje Gutierrez, seen below. It´s an Art Deco shopping arcade which was opened in 1886. As you walk through it feels as though you have stepped back in time.
(its just off the Calle Castelar, near to the Cathedral)
The lighting of the monuments changed colour according to the different times of year.Usually the Cultural building are lit in Red, the Urban part is lit in green.
However the Churches have different colours depending on the time of year.
Green on normal days
Purple for Advent and Easter
White at Christmas and local fiesta.
Red on Palm Sunday and Easter Friday.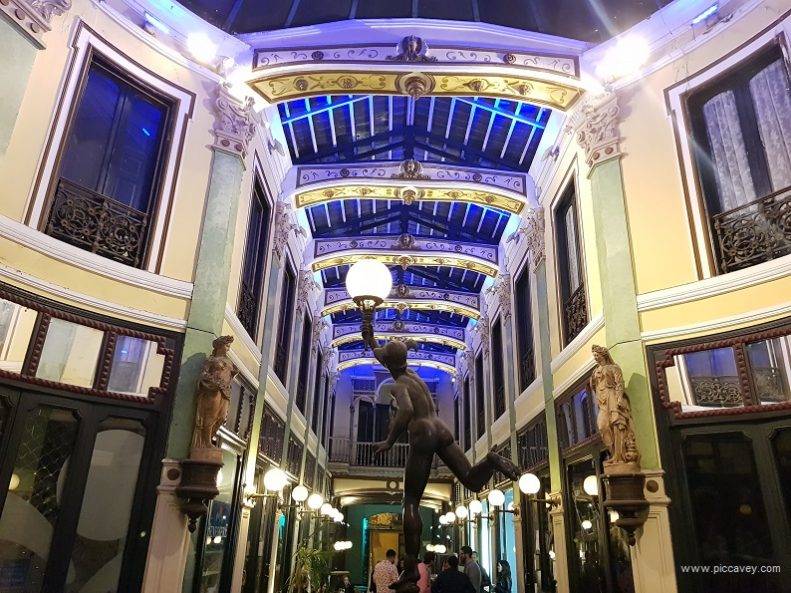 Valladolid Weekend
Between this visit in October 2018 and my previous visit in November 2016 I have got to know the city pretty well. I can recommend it as a perfect weekend escape for those interested in Gastronomy and Architecture.
Connections on AVE high speed train and other routes from Chamartin train station in Madrid make it a very accesible city to visit.
I´d like to visit some of the Castles and villages around Valladolid province on my next visit.
Please Note:
This post contains affiliate links, which means that if you click through and make a purchase, I will receive a small commission. All thoughts, feelings and opinions shared on this blog and in this post are my own.