When most people think of a Spanish Holiday, they may conjure images of all-inclusive resorts by the beach. Or family-friendly holidays and Barcelona's world famous architecture. While these are all great options, Spain can offer so much more to the intrepid traveller.
Unusual Spanish Holiday Destinations
If you're in search of an unforgettable holiday, why not submerse yourself in Spain's culture and unique experiences, make sure to stop off at one of the country's more unusual destinations.
Las Nieves
This tiny Spanish village is home to the Fiesta de Santa Marta de Ribarteme. Also called the Festival of Near Death Experiences. It may sound an altogether morbid affair but this bizarre festival is a celebration. Those who have had near-death experiences lay in coffins and are carried in a procession to the village church.
Their loved ones attend mass and offer thanks to Saint Martha. This annual festival is celebrated each 29th July. There is music dancing and plenty of local dishes to try at this celebration,
A Spanish holiday in Northern Spain in Pontevedra is certainly a less usual option and there is plenty to be discovered in this lush Spanish region.
You may like this post on The Burial of the Sardine festival or these Spanish Music Festivals
Desierto de Tabernas
Spain offers another truly unique experience in the form of Tabernas Desert, Europe's only desert. When you visit this arid environment, you may feel like you've been dropped into the Nevada Desert. You are almost right as this landscape has been used in Hollywood Westerns, like The Good, the Bad and the Ugly, as well as cinematic blockbusters such as Indiana Jones and the Last Crusade.
Situated in Almeria, you can visit the film sets at Fort Bravo that were used on screen.
Sanlúcar de Guadiana
This Spanish town sits along the banks of the Guadiana River, which forms the border between Spain and Portugal. As such, this is an unusual place to visit, as you have the opportunity to explore two countries from one location, with the Spanish city of Huelva as well as nearby Faro in the Algarve.
Or, if you're the kind of traveller who enjoys an adrenaline fuelled adventure look no further than Sanlúcar de Guadiana's zip wire. It allows you to fly over the border.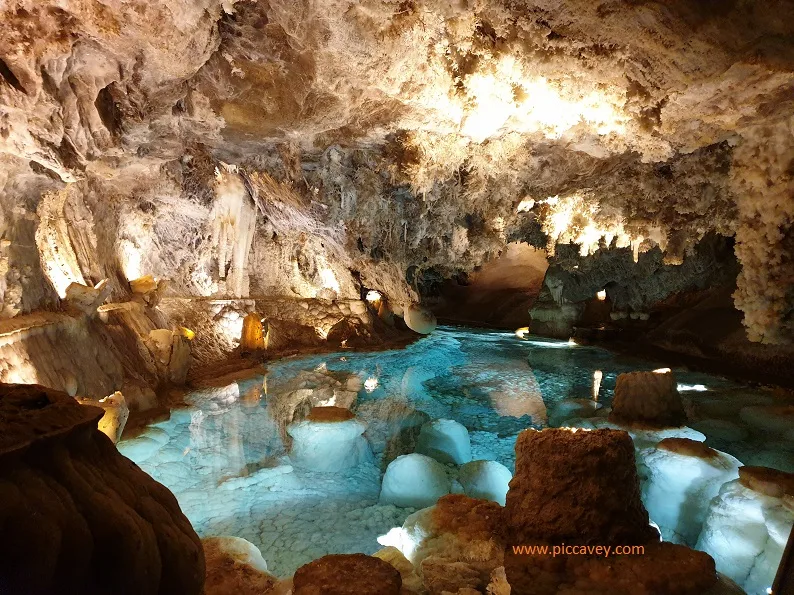 Las Maravillas Grotto
Located in the village of Aracena, Las Maravillas Grotto is a giant cave, a natural attraction that has been open to the public for just over 100 years. Measuring more than 2000 meters, this beautifully-lit underground treasure looks like something from a fairy tale. Featuring dramatic rock formations and turquoise waters. What makes this experience even more surreal is resurfacing to find quaint Spanish streets and whitewashed homes. Located in Huelva province, its one of the lesser known corners of Andalucia.
Although many flock to enjoy a Spanish holiday in Madrid, Malaga or the Canary Islands, Spain also offers a unique experience for those in search of something more.