If you have ever been on a Spanish holiday you may have noticed the way the locals set themselves up for a day at the beach. If you want to enjoy it like a local you are going to need to get the kit sorted.
The kit usually comprises of paraphernalia such as
Tent or Canopy
Deckchairs
A few iceboxes or portable coolers
Inflatable lilos, chair or even a crocodile.
A full range of Suncream
Buckets and spades
Plenty of homemade food, a variety of snacks and lots of chilled drinks. (e.g Spanish omelette, watermelon..)
Some families take a whole watermelon with them for dessert. As soon as they arrive they bury it in the sand at the water's edge. By 2pm it´s chilled and everyone can enjoy a slice of fresh fruit after lunch.
No wonder that when you get to the beach with a standard beach bag you may think you are under prepared. Armed with a towel, a book and single bottle of sun cream you´ll get a feeling you left something behind.
The reason behind all this kit is that locals spend many days at the beach. Remember that Spanish children finish school mid-June and don´t return until mid-September. So famillies basically decamp from home to the beach for weeks on end. They are well prepared to make the most of these sunny days with the children.
Some families in Spain are lucky enough to have a second home on the coast. Allowing them to swap their city or inland home to family resort for the summer months.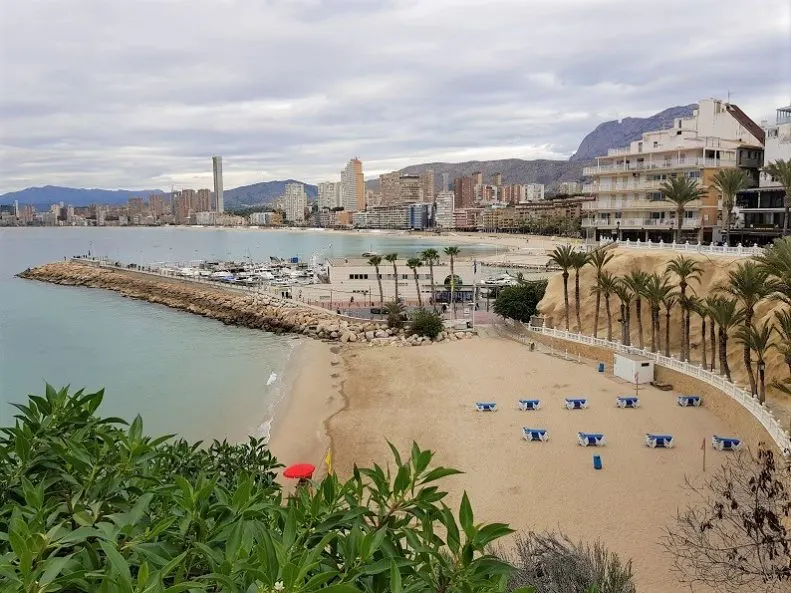 Holiday Resorts the locals love
Alicante
This sunny region of Spain is well known for its local rice dishes; Arros a banda Paella or Black Rice. In Alicante on your holiday you will enjoy the gastronomy and beaches too.
The city of Alicante also has the castle of Santa Barbara for those interested in culture or an important shopping area for those looking for Spanish fashion or great leather accesories.
The long walkway Paseo de la Explanada in Alicante is the perfect place to people watch. From here you can see the boats in the harbour too. Nearby Costa Blanca Beaches have beautiful transparent water and hidden coves.
The beach in Alicante can be crowded in high season but the great local train service ´cercanias´can quickly transport you along the coast.
Holiday in Valencia
Valencia makes a great day for visitors to this area too. Lots of cultural activities, good shopping and of course the City of Arts and Sciences. With important festivals such as Las Fallas in early Spring or the Night of St Joan in June.
The Cathedral or the Lonja de Seda, the old Silk Exchange will take you back in time. Valencia´s cultural offer is the best in this region with some quaint neighbourhoods to explore too. This vibrant city always has something to enjoy.
Foodies will love to taste the local Valencian food such as Agua de Valencia (Orange Juice with Cava) or the Fideua (similar to paella) made with seafood and noodles. Enjoying outside tables throughout most of the year, you can really make the most of the Spanish Sunshine.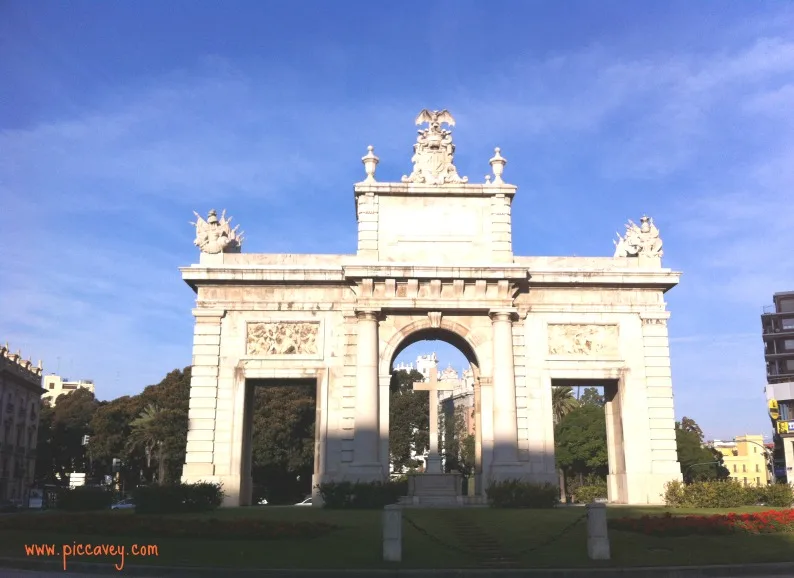 Villa Joisa
This small coastal town is more popular with Spanish visitors. It used to be a sleepy fishing village and can be accessed by the local train service too (from Valencia Alicante and Benidorm) With colourful houses this charming location feels miles away from the busier resorts.
Don´t miss the Valor chocolate factory here either. A sweet way to enjoy your time by the mediterranean. You can take a guided tour of its factory or just enjoy the chocolate inside the Valor shop.
This article is a collaboration with the friendly team at dealchecker.co.uk