Andalucia, the region in Southern Spain has now been home for me for many years. I am lucky to be able to enjoy amazing beaches and cities full of history right my doorstep.
This area has many traditional festivals and is also the birthplace of Flamenco too. Along with the food and wine, you can find some of the best gastronomy in Spain. It makes it a perfect area to discover Spanish culture, see UNESCO World Heritage sites and enjoy delicious tapas throughout your trip.
This area is a get place to take a Spanish Road Trip too.
Let's start from the Eastern edge of Andalusia and move westwards along the map.
Andalucía Road Trip
Almeria
The province of Almeria has 320 days of sunshine each year. This beautiful corner of the region includes a natural park known as ´Cabo de Gata´. The rocky cliffs and small cove beaches on this stretch of coastline are a stunning location for a relaxing holiday. A fabulous place for photographers and the perfect location to begin or end an Andalusian road trip. Visit the fishing villages and enjoy fabulous seafood and impressive views across the coast.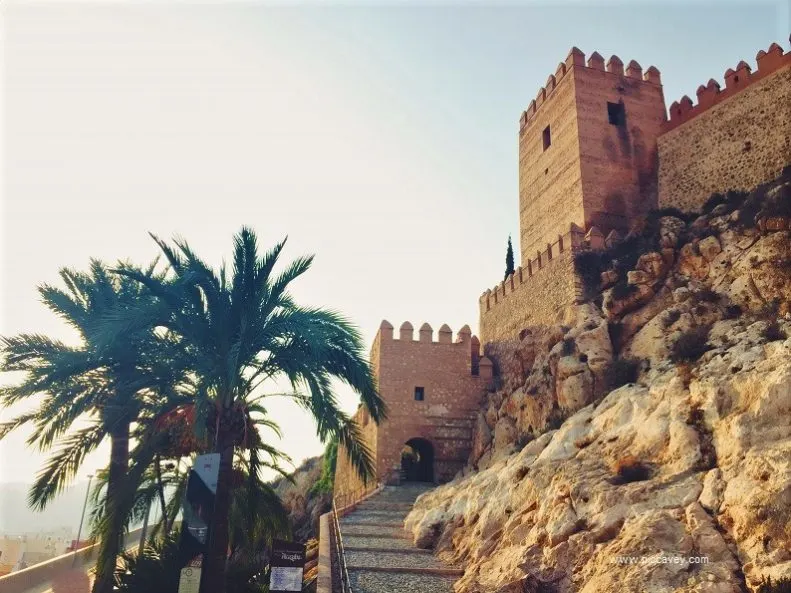 Just inland from the Almeria coast lies the city of Almeria. Crowned with an impressive Arab fortress called ´Alcazaba´ This Autumn the Game of Thrones will be film here. The fortress stands above the port and over the city facing out to sea to defend the location from invaders and pirated over the centuries.
This provincial town feels very Spanish and is slightly off the main tourist track.
Where I ate: Bodega Aranda, Casa Puga and La Goleta
Festivals: Crosses of May, Virgen del Mar in August.
You may also like: Almeria Road Trip around the Coast
Granada
The Alhambra Palace is the most visited monument in Spain and it´s understandable when you set it. This spectacular Arab fortress along with it´s impeccable Generalife gardens is a UNESCO World heritage site, one of five in Andalusia. Together with as the historic quarter of the Albayzin perched on the opposite side of the hill. The beauty of Granada captivate all who visit the city.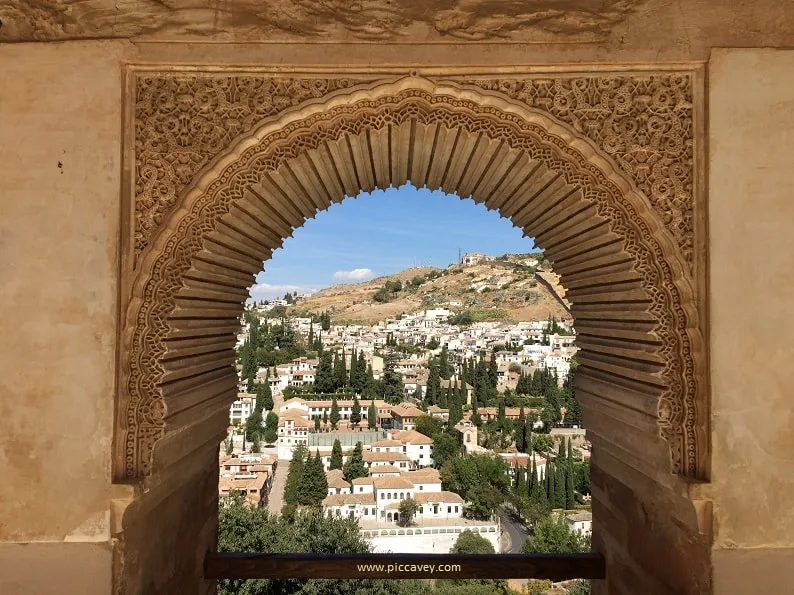 It certainly got to me when I visited all those years ago. I now call the city of Granada my hometown.
This is a city for strolling, discover the tiny cobbled streets, the arab tea shops and picturesque squares around Granada.
Where I ate: El Claustro, Chikito and Alvaro Arriaga.
Festivals: Crosses of May, Corpus Christi in June and Christmas (25th Dec to 5th Jan)
Ubeda & Baeza
In Jaen province, I discovered the towns of Úbeda and Baeza this summer. Located in an endless olive grove, these towns are dotted with wonderful Renaissance Architecture. The sites are UNESCO World Heritage, completely unspoilt and very traditional.
Spending one day in each location will give you chance to visit the most important sites. If you head to Ubeda you must see the Sinagoga del Agua.
Where I ate: Gastrobar at Palacio de Úbeda + La Tintorera
Festivals: Easter in Úbeda and Mid August Baeza Fair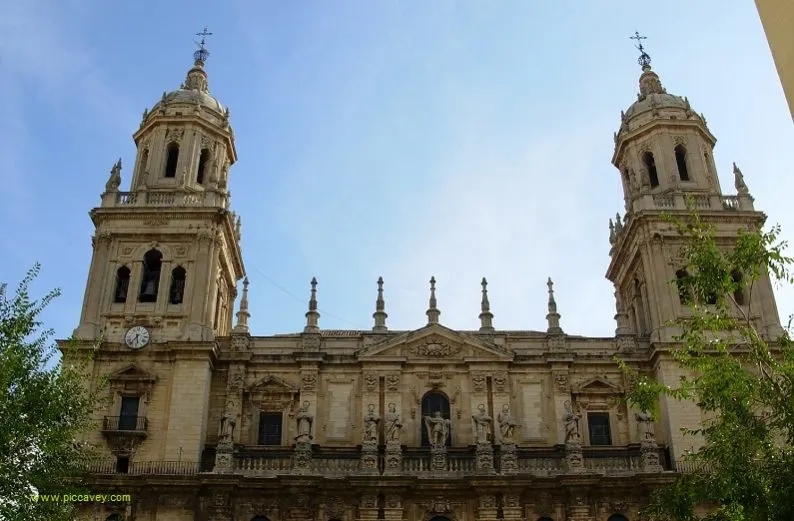 Córdoba
Now we move eastwards along from Jaen to the magnificent city of Cordoba. Sadly many visitors just head to visit the Mezquita on a day trip. There is much more to discover than the Great Mosque. This city was once the Caliphate of Al Andalus and was historically very powerful.
Many historic sites remain in the city and are worth visiting. Medina Azahara is an archaeleogical site on the end of Cordoba (buses run daily) worth investigating as well as the Old Baños Arabes.

The historic centre of Cordoba is a UNESCO listed world heritage monument. Also the Patios of Cordoba are worth seeking out, they are now open all year, not only during the Patio Festival. If you like gardening, plants or grand homes, check out the beautiful Palacio de Viana.
Don´t miss the main event: The Mosque-Cathedral of Córdoba Guided Tour
Visit the UNESCO World Heritage site of Medina Azahara on a guided tour daily Monday to Saturday. It´s a short drive outside the city.
Where I ate: Bodega Campos and Tinaja
Festivals: Patio festival First half of May
Seville
From my visits to Seville the places I most remember are the Plaza de España and the Parque Maria Luisa. These two large scale areas leave a lasting impression on you. The Plaza de España has a tiled space with all the different Spanish regions and was built for the Expo.
A typical horse ride around Maria Luisa park is a touristy thing but no less enjoyable to do.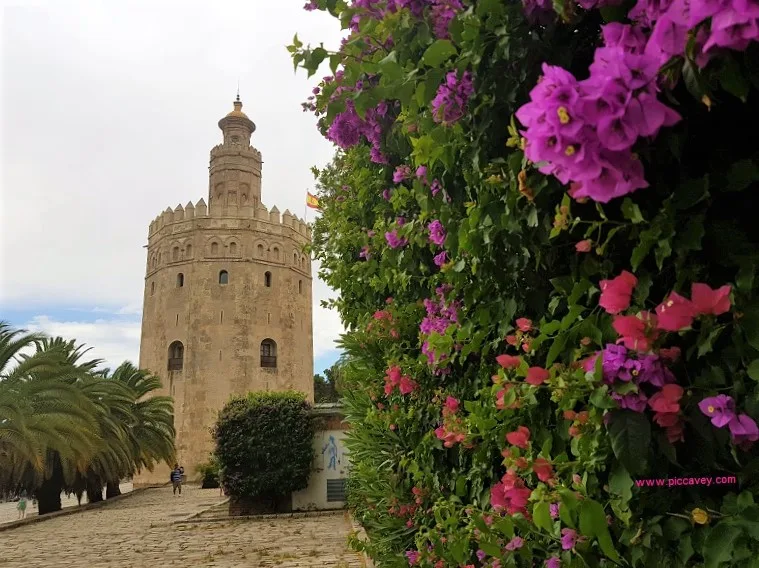 What to see in Seville
Of course Seville has its share of UNESCO World Heritage in the Alcazar Cathedral and Archivo de Indias. This is a grand monumental city to be seen on foot. As this is inland Summer can be stiflingly hot. Best to avoid July and August if possible. Capital of Andalucía this city is linked by air, road and rail to many destinations.
Where I ate: La Campaña (bakery) Fish at Kiosko Las Flores (Triana) and Azotea
Festivals: Easter in Sevilla + the Feria de Abril
You may also like to read: Romantic Spain
Cadiz
The wonderful thing about visiting Cadiz is the people. That is what I most remember about the city. Close to the city of Cadiz are Jerez de la Frontera and Puerto de Santa Maria. All accesible on public transport (trains, buses and even a Catamaran)
I found this city to be very relaxing with the lush green plants along the Alameda Apodaca and the friendly locals. I am always looking for an excuse to get back there.
The oldest city in western Europe this has it´s fair share of beautiful buildings and interesting maritime history.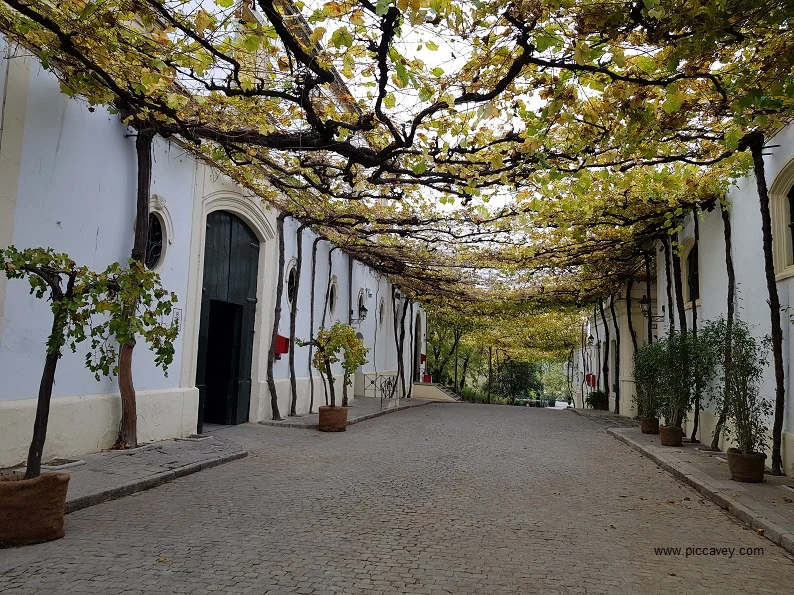 Sherry Triangle
Don´t miss the fabulous wine and sherry Bodegas in this area or the stunning beaches which are undoubtedly the best in Spain. In el Puerto de Santa Maria enjoy a stroll along the harbour and fabulous fish dishes. The White Villages of Cadiz province also make a great road trip.
Where I ate: Freidura Las Flores
Festivals: Horse Fair in Jerez First week in May & Cadiz Carnival in February
You can also book a Jerez daytrip from Seville
Málaga
The city of Malaga has some great options for visitors staying in the city centre. The Marina Muelle Uno is walking distance from Malaga Cathedral in the historic quarter. The Shopping in the city centre is varied and easily navigable. There are some great museums such as the glass museum, the CAC modern art museum and the Car museum.
Some new additions are the Russian Museum and Centre Pompidou Málaga which you can book online here
The fortress above the city called the Alcazaba and the roman amphitheatre are fascinating for history buffs. There are also many places to enjoy fabulous food around the city too.
Malaga is well known for its raisins and wines too.
Where I ate: Cerveceria Los Gatos, Toro on Muelle Uno and El Pimpi
Festivals: Mid August Feria de Malaga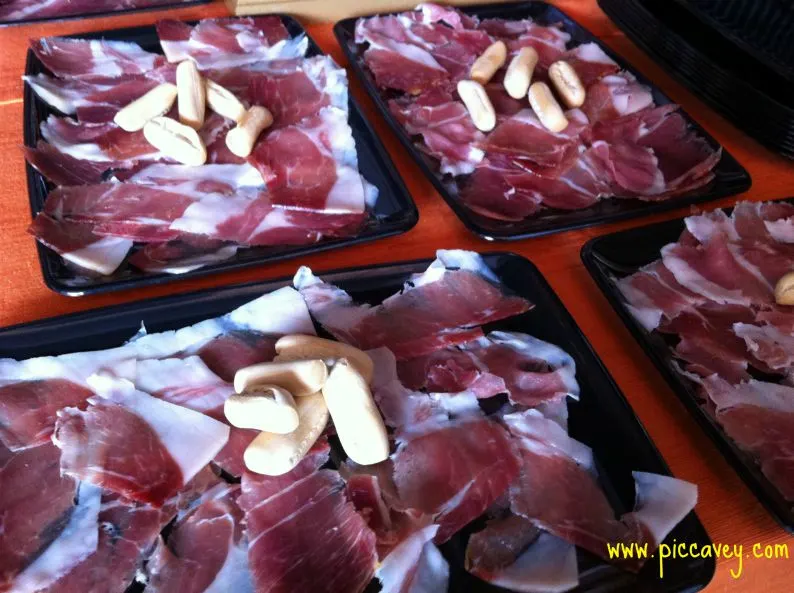 Andalucia Road trip
This trip from Cabo de Gata in Almeria through all these locations to Malaga is around 1100 kms. That´s around 700 miles. To do this trip in one go you will need at least two weeks, to be able to see all the places and take in each location.
Transport options would be a hire car. Using public transport, a combination of Alsa buses and Renfe trains if you prefer not to drive.
Another option would be to separate this route and do just the Eastern part. Almeria, Granada, Cordoba Ubeda and Baeza on one trip, then western Andalucía on another trip. Covering Malaga, Seville, Cadiz and Jerez.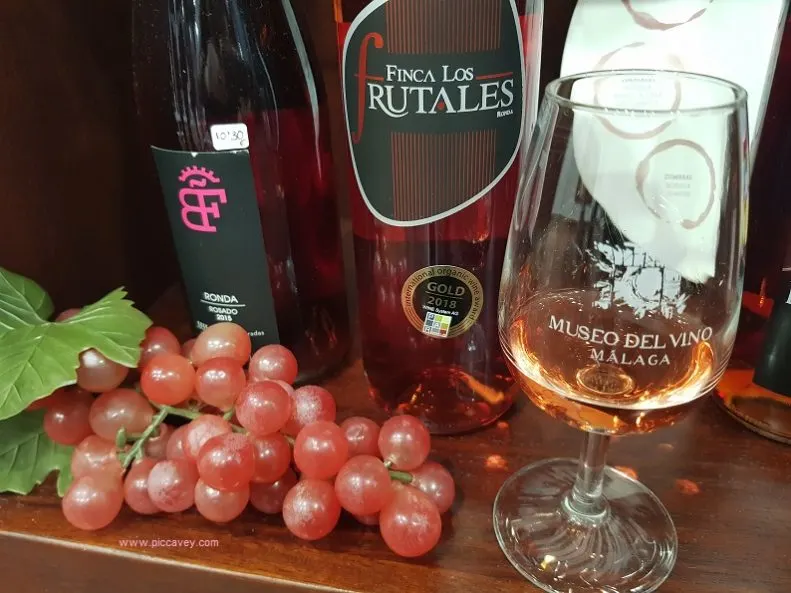 Please Note: This post about Andalucia contains affiliate

links, w

hich means that if you click through and make a purchase, I will receive a small

commission

. All thoughts, feelings and opinions shared on this blog and in this post are my own.