Barcelona, the Catalan capital has so much to see and do. However Catalan Cuisine is something that maybe overlooked by visitors. As I lived in Barcelona for so many years I am often asked about local food in Catalonia.
While you can find lots of tips of what to do in the city, about the architecture or detailed articles like this Barcelona travel guide. Local cuisine is not such an obvious draw. As with many major European cities you can find Sushi bars, Burger places and almost every type of food imaginable during your stay.
If you want to know more about local cuisine. Here are some well known Catalan dishes and where to find them. So you can have one or two meals which have a more local flavour.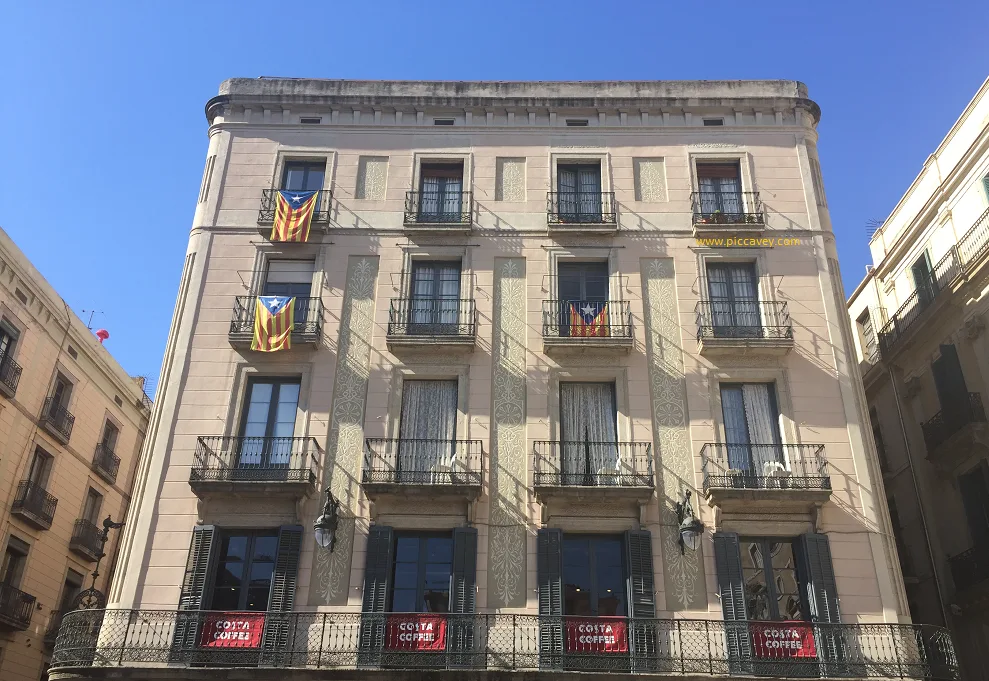 Typical Catalan Cuisine
Catalan cuisine has evolved over the ages. Phoenician and Roman cuisine influenced this region greatly. The main ingredients in the traditional Catalan diet are fish, meat, potatoes, vegetables, wine and olive oil.
Here are some of the most recognised and traditional Catalan specialities.

Calçots
The most well known Catalan dishes are Calçots (Green onions or Scallions) from Valls, Tarragona , served with Romesco sauce. Calçots are typically eaten from November through to April. Special Meals are called Calçotadas and usually in the Tarragona area. Others are set in large countryside venues across Catalonia too.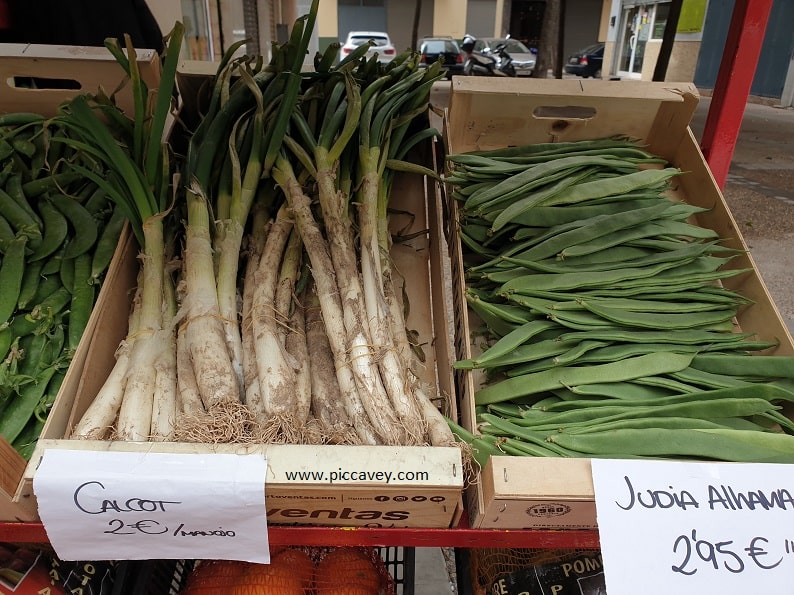 ---
Escalivada
This delicious dish is roast vegetables. Usually consisting of eggplants/aubergines, red bell peppers, tomato and onion. Escalivar means to cook in ashes in Catalan. It maybe served on top of bread or as as side dish with tuna or anchovies.
Coca
Coca can be sweet or savoury. The first time I came across it was for the Summer Celebration of San Juan. Coca de Sant Joan is a sweet pastry filled with cream. (creme patisserie). The origin of the word Coca, comes from the Dutch language. The most popular version is topped with Escalivada and looks like pizza. Actually some say that Coca de recapte was around before pizza… Whatever the story, coca is a delicious flatbread. Find it in bakeries and restaurants across Catalonia. It is served as an appetizer or as a snack.
Tomato Bread
Pa amb tomaquet is the a particular kind of bread with tomato on it. The tomatoes used for this are a particular variety that has more juice and less flesh. They are small and very red. As well as the tomato you add a dash of Extra Virgen Olive Oil and a pinch of salt. This is such an important custom in Catalonia.
Butifarra amb mongetes
Butifarra is a white sausage. The town of Vic is one of the most important producers for Butifarra. Usuallys served with white beans. Another popular side dish is baked potato. Patata al caliu.
Romesco Sauce
Romesco usually accompanies grilled meats and calçots. Its made of tomato, romesco peppers, garlic, parsely, almonds, pine nuts, hazelnuts and bread.
Suqet de Peix
A typical fish dish, made with a sauce with saffron. This is popular especially along the coast of catalonia and in some areas of Valencia too. The fish and sauce can vary according to seasonality and the restaurant. It´s basically a fish broth.
Anchovies
Anchovies are very typical in Catalan cuisine. Unsurprisingly as they have 580 kilometres of coastline. The most well known place for anchovies is L´Escala on the Costa Brava. Soles anchovies have been trading since 1888 and follow a family recipe, passed down for generations.
Catalan Desserts
Mel i Mato. A fresh local cheese made from cow or goat's milk and served with local honey.
Panellets These almonds treat are available for All Saints Day in November. Made with almonds and pine nuts. Panellets are a not a cheap treat due to the premium ingredients.
Crema Catalana is probably the dessert that you will come across most often in Barcelona. Similar than a Creme brulee, this has been around since the 14th century.
Carquiñolis are hard almond biscuits (photo below) that remind me of biscotti. Usually served with Moscatel sweet wine.
Where to Eat Catalan Cuisine
Some of the most obvious choices in Barcelona that spring to mind.
7 Portes
This classic restaurant close to Barceloneta and Via Laietana has been trading since 1836. Offering fish dishes, paellas and rice dishes, this is my obvious choice for Catalan cooking.
Address: Passeig d'Isabel II, 14, 08003 Barcelona
El Mussol
This family favourite has all the typical dishes like butifarra (white sausage) and patatas caliu (roast potato with garlic mayo). The name of the restaurant, means Owl, hence the logo. Find them at several different locations across the city.
They offer Calçotadas menus too.
Address: Calle Casp 19 & Calle Aragon 261
4 gats
This café right at the historic centre of the city was a meeting place for intellectuals and writers in years gone by. Pablo Piccaso was a regular there, as well as the architect A. Gaudí. Opened in 1897 in a modernist building, the name 4 cats means, just a few people (not many in) and is probably one of the most characterful places in Barcelona.
Address: Carrer de Montsió, 3, 08002 Barcelona
Casa Bofarull
Open since 1835. This classic restaurant has another name, The Snails. One of it´s most popular dishes is snails. Another Catalan favourite. Located just off the Ramblas in the main commercial centre of Barcelona, this is another traditional eatery that survives the test of time.
Address: Carrer dels Escudellers, 14, 08002 Barcelona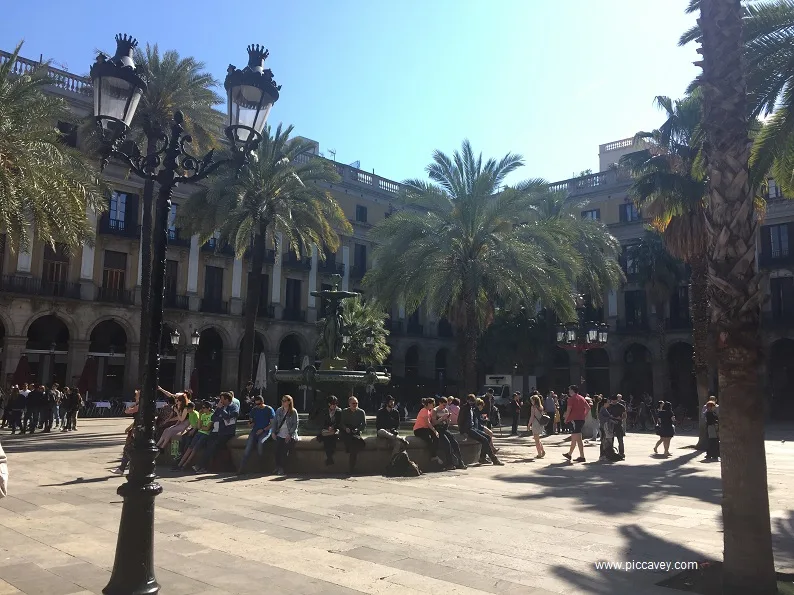 Michelin Star Restaurants in Catalonia
In 2021 Catalonia has over 70 restaurants with Michelin stars.
These seven restaurants have been recognised with the Green Michelin star for sustainable food and reducing the environmental impact of gastronomy.
Hermanos Torres Kitchen, Les Corts, Barcelona
Els Casals in Sagàs (Barcelona prov)
Lluerna in Santa Coloma de Gramenet (Barcelona prov)
Somiatruites in Igualada (Barcelona prov).
L'Antic Molí in Ulldecona (Tarragona prov)
Les Cols in Olot (Girona prov)
Casa Albets in Lladurs (Lleida prov)
There are also 59 Catalan restaurants with one Michelin Star, nine with two Michelin Stars and three restaurants with three Michelin Stars.

Travel Resources to Plan Your Visit
Here are some resources to help you plan your own Catalan adventure:
Please Note:
This post contains affiliate links, which means that if you click through and make a purchase, I will receive a small commission. All thoughts, feelings and opinions shared on this blog and in this post are my own.
Catalan Cuisine – A Foodie Visit to Barcelona