Steps to Sustainability in Spain…
Since Lockdown began in Mid March I have been focusing more on recyling and creating less waste. Being at home so much has made me realise how much rubbish I generate each day. (too much for just one person!)
We have all noticed that Air pollution has reduced dramatically during lockdown. Not only in Spain but in other major cities across the world). Nature has come into its own. Birds are more present in our towns and villages. Plants and trees are doing better in less contaminated environments.
Generally this period of time at home has made me (and many others) reflect on our impact on the world. So after 3 months stuck at home, there are some measures that I want to take. To do my bit in reducing waste and pollution even when lockdown has ended.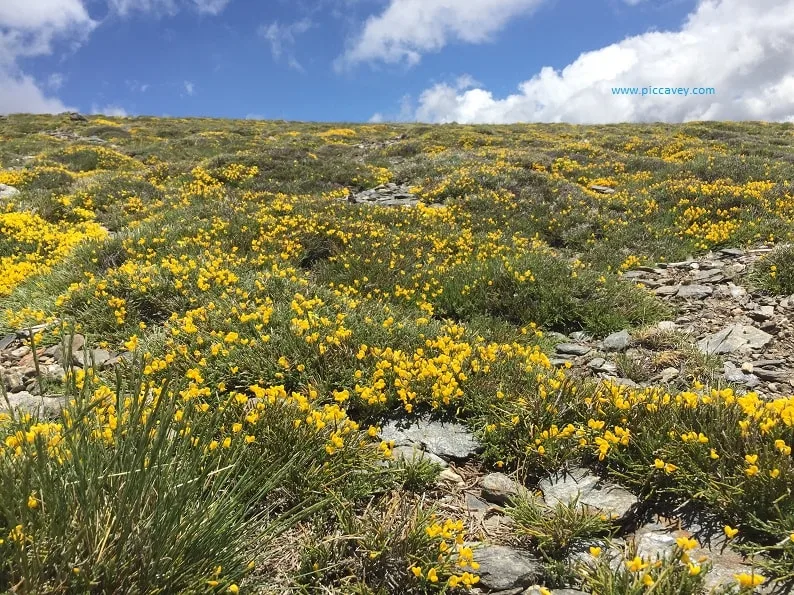 Sustainability in Spain
There are many new companies and projects in Spain which are sustainable. Some are smaller businesses and may not be so well known. A good example of sustainability in Spain is Livegens. This Spanish company make Bamboo Sunglasses which you can buy online. As well as having relevant designs they are also polarised. (perfect for driving!)
As sunglasses are the typical thing that you lose, scratch or want to change according to the lastest trends. It´s good to have a more environmentally friendly option out there. What makes these ones super comfortable are the lightweight material.
When the weather is hot you barely feel the glasses on you. Other glasses leave marks on my nose and are really tight fitting. These are very comfy. Recently having to wear a facemask is an extra complication. So I appreciate the lightweight bamboo glasses right now.
The case to protect the glasses is also very lightweight and made of bamboo.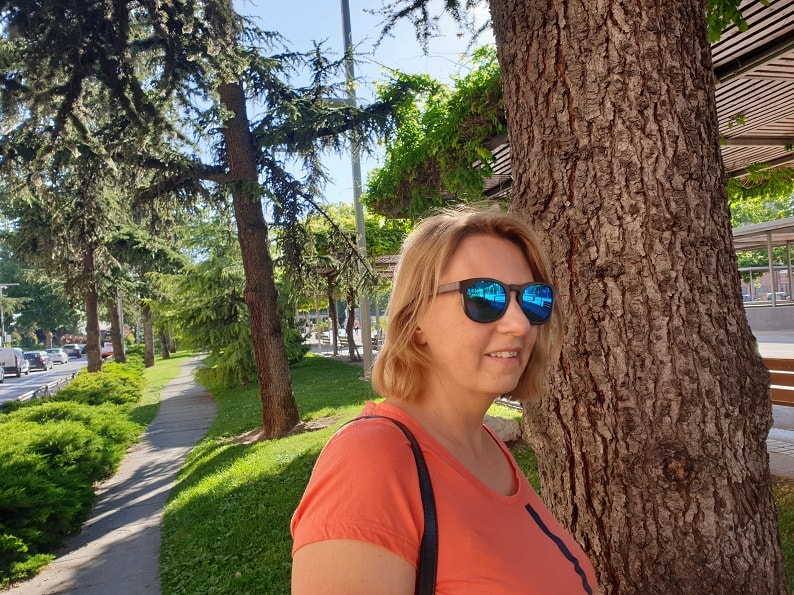 Less Plastic
Plastic has been a big theme on the agenda in 2019 and 2020. In Spain a plastic tax is being introduced. I have also been looking at ways to reduce the use of plastic at home. Recently I have seen other materials such as bamboo and even Olive stones as new sustainable materials. Both good options to choose as replacements for plastic. I bought a new salad bowl this week, rather than plastic, I got a bamboo one.
Reuse Recycle
Generally there is a problem in recycling plants across Europe. The sheer amount of recycling arriving is more than they can deal with. These percentages are increasing each year as governments invest more in renewable energy and cleaner policies. I recently visited a recycling plant in Cordoba to find out more about sustainability in Spain.
I was keen to know if I could learn more to be a better consumer myself and wanted to get tips to live in a more environmentally friendly way. Glass recycling is something I always do. But when it comes to recycling paper card and plastic. Things become a little more complicated.
The Recycling Symbols on some packaging help but are not always clearly visible on things we buy. At the visit I learnt more about the complex world of recycling.
Recycling Tips
Sustainability in Spain – Sadeco Cordoba
Things I learnt that I didn´t know before my visit
Throw plastic bottles into the yellow recycling with their lids on and the air squashed out.
Do not throw food away when you recycle paper, card, plastic or tetrabriks. Throw any food remains (organic matter) away separately before recycling. The cleaner it is the easier it is to be processed. A pizza box for example has grease on it and should go into the bin. Not into the paper and card recycling.
Cooking Oils in Spain have their own separate container for recycling. They are large orange metal bins. Keep your old cooking oil in a plastic tub or bottle. When full deposit it into your local recycling bin. Do not put oil into the water pipes. 1 litre of oil contaminates a 1000 litres of water. : (
Buy responsibly. Think how something could be recycled before even buying it. Mixed material items often have no possibility to be processed. They can only go to landfill.
This plant Sadeco specialises in Plastic and Paper recycling. We got to see all the waste coming in on large conveyor belts. How the metal cans were seperated with a powerful magnet from the plastic waste. It didnt smell very good inside, and that´s a processing plant that doesnt deal with household rubbish or organic matter!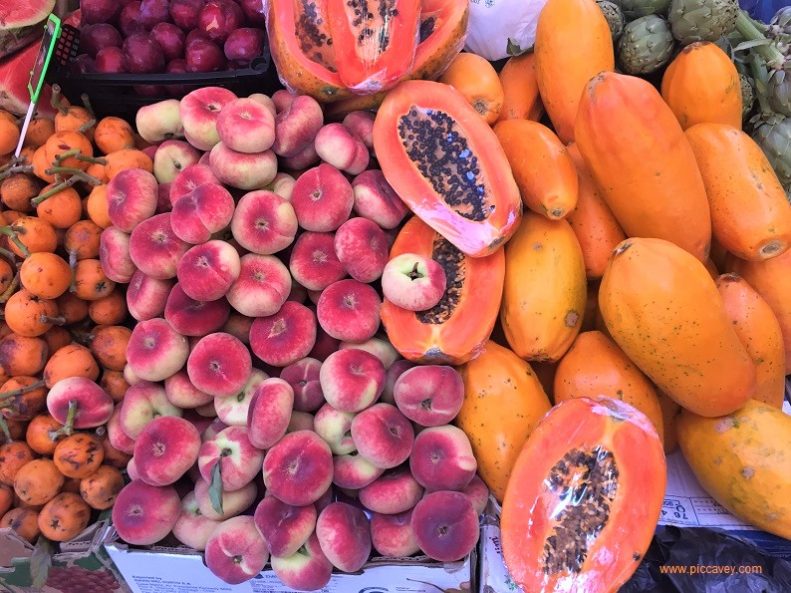 Reducing Food Waste
Reducing food waste is something I´m sure we can all do more of. During lockdown going out to buy food something we avoided due to the queues. So suddenly we all became more resourceful and creative. I began to use the freezer again to cook meals in batches. Using up fruit and vegetables that were past their best in soups, smoothies and sauces. I calculated portion sizes and even used my kitchen scales again.
Eat by Season
I am now taking longer to do the big shop as I try to use up things before I restock. This is saving me time and money, as well as wasted food. Just think how much effort and resources were used in making the food in the first place. Then to just throw it away is really not good.
I actually believe that Spain with all its home cooking and aversion to ready meals is already quite a sustainable place regarding food waste. They are also very concious here of eating fruit and vegetables that are in season. Deeming out of season produce to be expensive and tasteless. : )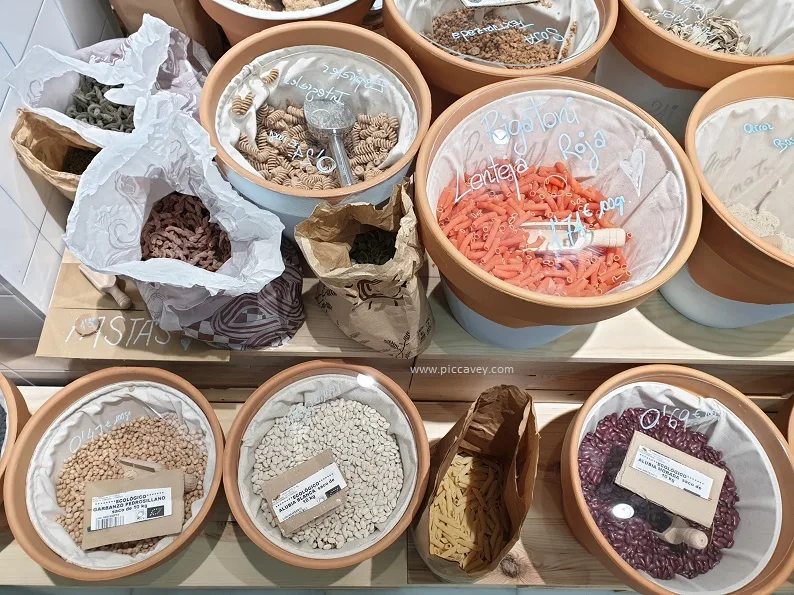 Too Good to Go
There are also lots of fill your own shops popping up everywhere. Places where you can buy the amount you need and take in your own containers. This way if you live in a small apartment you need only to buy what you need. It is also a good way to try new things as you don´t need to commit to buying a whole pack.
I also discovered a great mobile app Too Good to Go. This offers food from local restaurants and shops that they will throw away the next day. So it is at a reduced price. It´s a good way to help reduce food waste but also to find new places in your area. I tried it four times during the past month and loved it.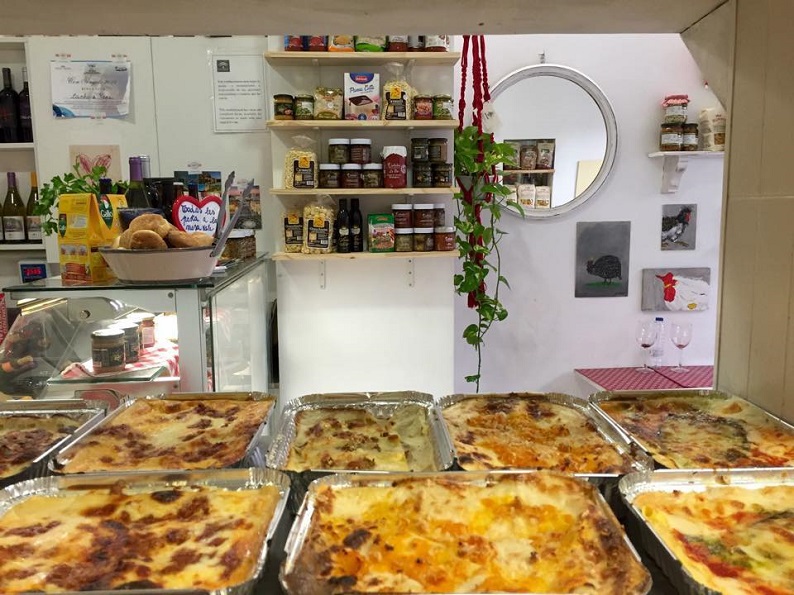 Fast Fashion
We are all becoming move aware of the damaging effect of fast fashion on the planet. Lots of throwaway outfits end up in landfill. In fact a lorry load of clothes is burned or dumped every second. Polyester clothes are the worst for the environment. They release microplastics into the water supply everytime we wash them. Over 30% of Microplastic in the ocean come from clothes.
So it is no surprise that I am looking closely at how to dress well but reduce my impact on the environment. In the last 3 months spent at home I have looked through my wardrobe to see what clothes I use and which I don´t. Some needed repairing or small alterations.
Generally I have always looked to buy good quality garments and shun fast fashion. Choosing classic pieces that you love and will last for years is already some help. I have one coat that has lasted me since I was 16 years old. I still wear it occasionally now.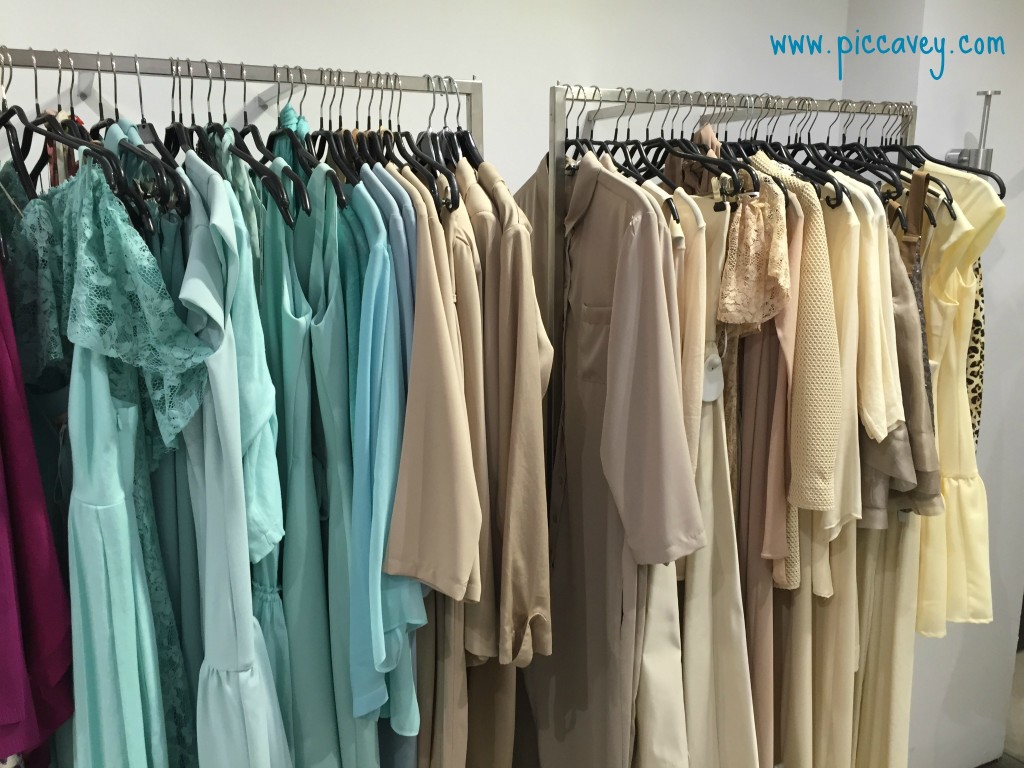 Second Hand
So I have have taken them out to sew or mend. Others I don´t use and have put onto Vinted so someone else can enjoy them. This way I make a little cash on or I occasionally buy something myself. Instead of buying new items, pre loved goods are giving a new lease of life when I buy them. It also makes sure they dont go to landfill.
I have am also much more conscious of buying local. If I can support local businesses or at least in the same country. I reduce the amount of fuel taken for the item to reach me. There are so many things we can actually do to reduce our impact individually.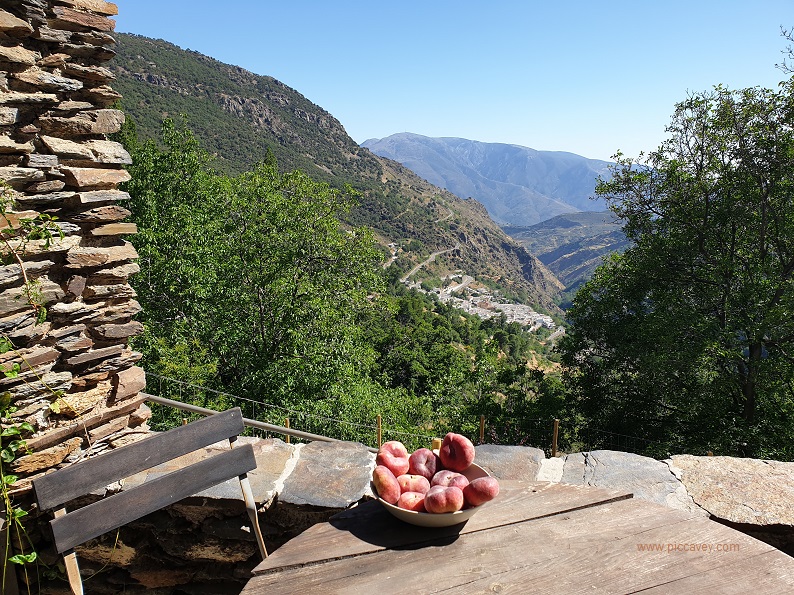 Sustainable Travel
Travelling for pleasure is obviously something that we have all become used to. Although I am a travel blogger and move around quite a bit, most of my travel is by train, bus or car. I specialize in writing about Spain and Spanish culture. So as I am based here, it is rare that I actually fly. I am actually a more sustainable traveller than I believed.
Carbon Offsets
Air travel creates more carbon emissions compared to other methods of transport. On the website Atmosfair find information about the most sustainable airlines. There are also tips on travelling by air in a respectful way. Although Carbon Offsets are one of the most talked about ways to reduce the impact of air travel. It´s not the only way.
At a time when we worry about travelling in an enclosed space due to Coronavirus. It is a good idea to check alternatives to air travel, not only for ourselves but also for the environment too. Other gestures that help would be reducing the weight of your suitcase each time you fly. Or choosing public transport to get to the airport.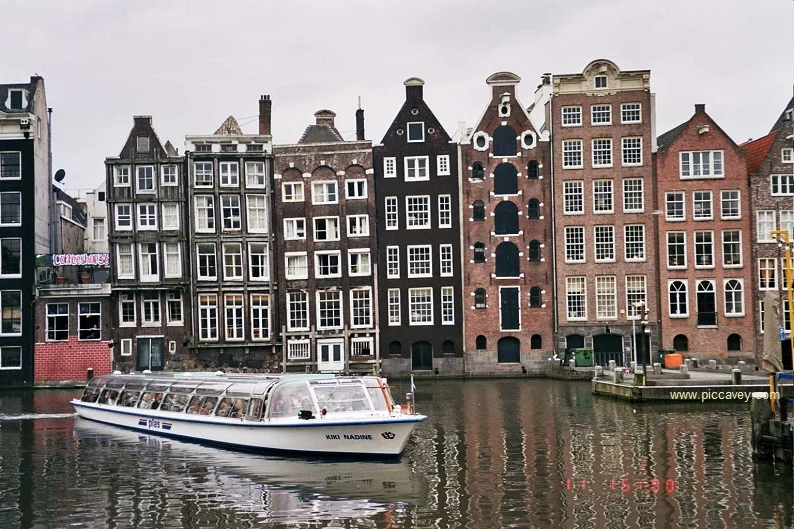 Overtourism
Since leisure travel has become so popular many cities have suffered with Overtourism. Cities such as Rome, Berlin and Barcelona have all been in the headlines in recent years. Too many visitors in one location that actually alter the dynamics of the city and have a damaging impact on the region.
One of the biggest problems I see in Southern Spain is the difficulty for families to rent property as many apartments are now tourist rentals. This is a common trend in European cities these days.
Avoid Popular Destinations
There are so many destinations to choose from, it is simple to avoid overtourism.
Choose locations that are a little more difficult to reach. Perhaps you have to hire a car on arrival as the destination is an hour or so from the airport or train station. The benefits of choosing a lesser trodden path are plentiful.
You will probably have a more authentic experience. As locals will be less saturated by regular tourists. It will most likely be cheaper as prices are not bumped up for the influx of international visitors.
There will be fewer queues for monuments and museums.
Spend a longer time there rather than a 48h getaway.
I also wrote up a list of lesser known destinations in Spain which may inspire your next trip.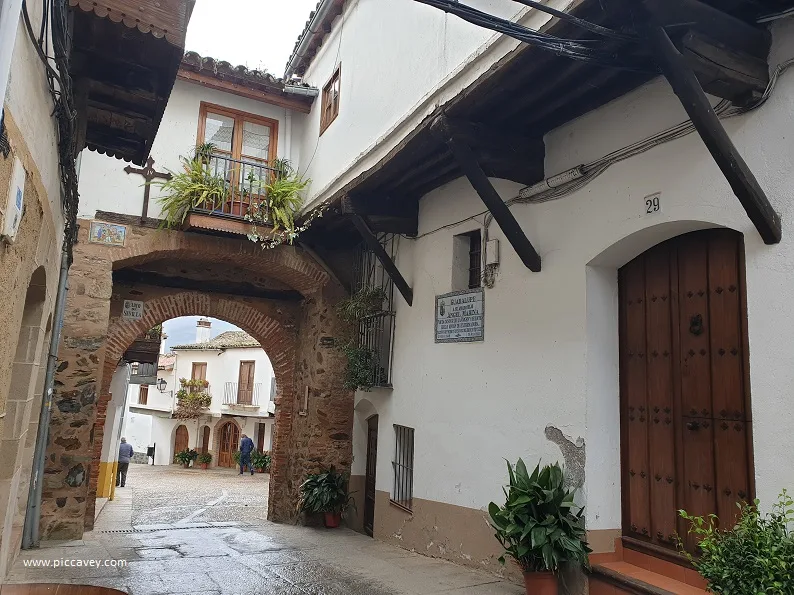 More Sustainability in Spain & Beyond
Have you taken up any new habits since lockdown?
Are you recycling more than before?
Let me know…
Please Note: This post contains affiliate links, which means that if you click through and make a purchase, I will receive a small commission. For this blogpost I have collaborated with Livegens recieving a gifted item to review. However all thoughts, feelings and opinions shared on this blog and in this post are my own.