Barcelona Sports activities may not be the first thing that comes to mind in this a beautiful city packed with plenty of culture, sights and incredible food. As well as almost year-round great weather it's no wonder that millions of tourists flock to the Catalan capital every year. All looking to get a glimpse of famous landmarks like Sagrada Familia and Park Güell.
There's plenty for fans of sport too. Barcelona has a rich sporting history, having hosted international competitions like the 1992 Olympic Games and 1999 Champions League final, as well as being the home of FC Barcelona. So if you're a lover of sport and you're planning a visit to Barcelona, here are some tips:
Barcelona Sports Bars
No matter what sport you're into, you don't need to miss it while you're in Barcelona. There's a huge selection of sports bars dotted around the city, serving up great food, great drinks, and all the live sporting action you could want. Check ahead on their facebook pages for listings.
Some of the most popular bars include:
The Wild Rover Irish Pub – This traditional Irish pub can be found in the center of the city, close to La Rambla. It has two giant screens and several smaller ones spread throughout, bringing you live basketball, tennis, football, rugby and many other sports from Spain and around the world
L'Ovella Negra Marina – If you want something more authentic, L'Ovella Negra Marina is a Spanish beer tavern located in the trendy El Poblenou neighborhood. As well as large TV screens that show live sport, you'll find pool, table football, and plenty of slot machines to keep you entertained
Shenanigans – Shenanigans is another Irish pub that's great for watching live sport. Just off the Ramblas in the Raval district. It has a back room for watching games on a large screen, as well as smaller screens in the main bar area. After the game is over, you can enjoy live music on Friday and Saturday nights.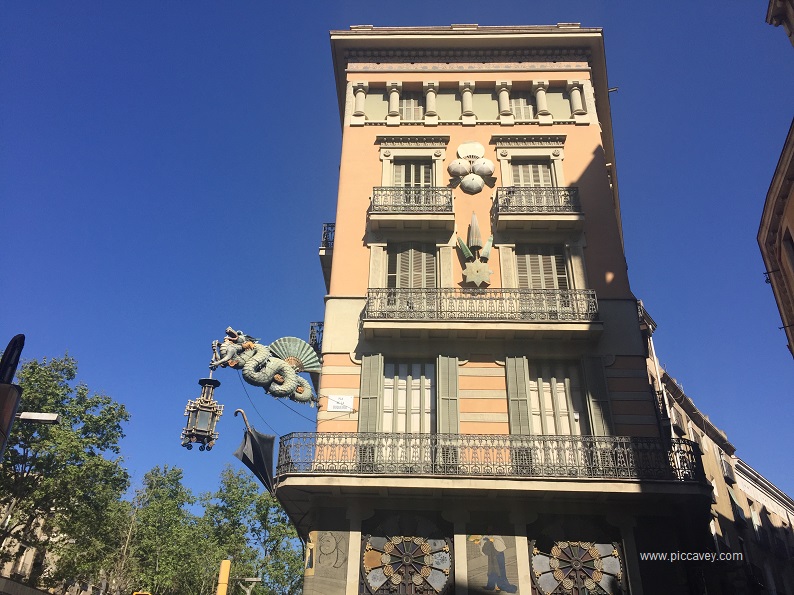 Watching a Barcelona Game
Barcelona's home ground, Camp Nou has the biggest capacity of any stadium in Europe. Its record match attendance was in 1986 when 120,000 piled through the turnstiles. Like with most stadiums, safety changes and refurbishment works have meant today's capacity is a little lower at just under 100,000.
You'll still find the same great atmosphere at a game though, with the population the size of a modest town all cramming into the same space to cheer on their team. You can buy tickets for Barcelona matches on the club's website. This is usually the best option as you can get a mobile ticket on your phone with no need print out. Alternatively, you can buy tickets in person at the Camp Nou box office, official FC Barcelona stores (there is one in the airport) and the tourist information center which is downstairs in Plaza Catalunya. (opposite el Corte Inglés)
I was a season ticket holder when I lived in Barcelona. Enjoying regular visits to the ground and loved the feeling of safety and crowd control at this ground. Getting to the stadium is easy too. Best option is to go on the Metro with plenty of time to spare. Closest stops are found on the L3 Green Line and L5 Blue lines. The best stop is Collblanc on the blue line.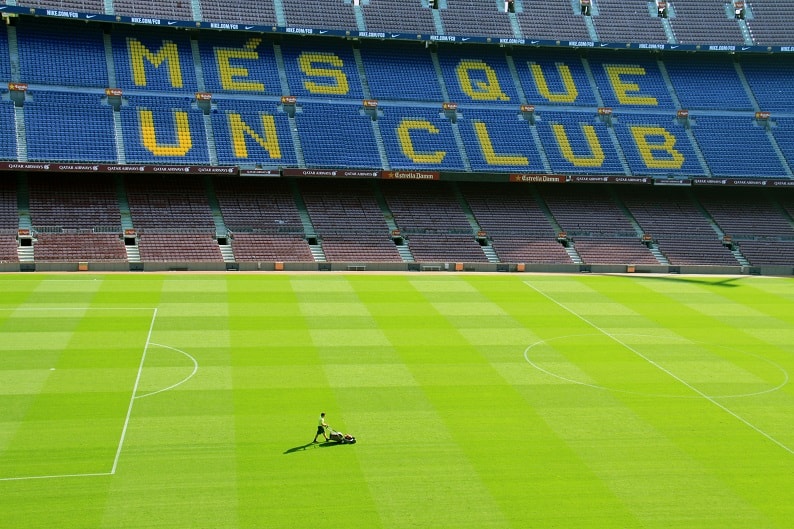 Casino Barcelona: European Poker Tour
Poker is a mind sport which has grown a lot over in recent years. Thanks to this, a string of international tournaments has cropped up. One of the main ones is the European Poker Tour. Organized by PokerStars it takes place annually in four European cities. Prague, Sochi, Monaco and Barcelona.
The Barcelona round is held at Casino Barcelona, one of the best casinos in Europe. Located in the Port Olympic, next to the golden fish sculpture by Frank Gehry. The casino offers a range of cuisines in its fine-dining restaurants. If you don't make during the European Poker Tour, there are plenty of other events in the casino year-round, so you're bound to find something happening when you visit.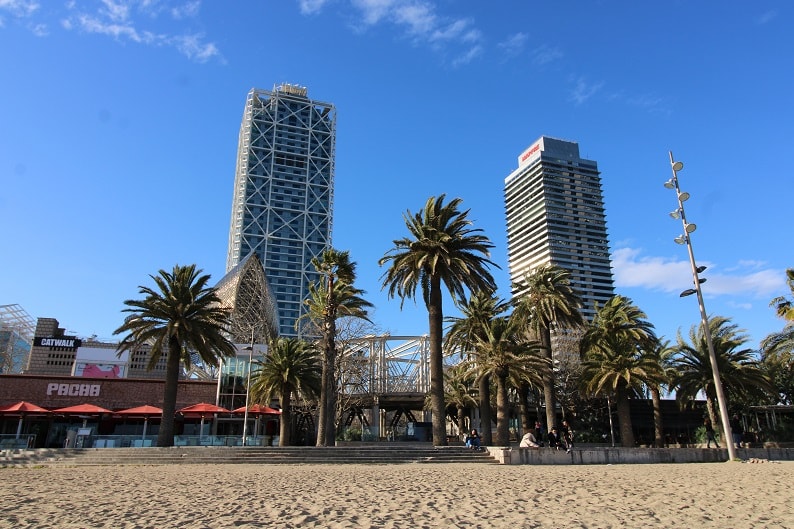 Olympic Stadium
First built in 1929, the Olympic Stadium hosted the 1992 summer Olympic Games. It's possible look inside the stadium on a tour and explore the surrounding buildings. Such as the Esplanade and Palau Sant Jordi. You can also take part in some activities going on in the stadium, for a small fee.
There's also a museum for you to learn more about the impact of the Olympics on the city. Many visitors to the stadium praise it for the positive legacy that has been left by the games. The installations and buildings have all been maintained and reused since 1992 to become part of the cities infraestructure. I visited Barcelona for the first time in 1987 several years before the Olympics. The city was quite a different place then.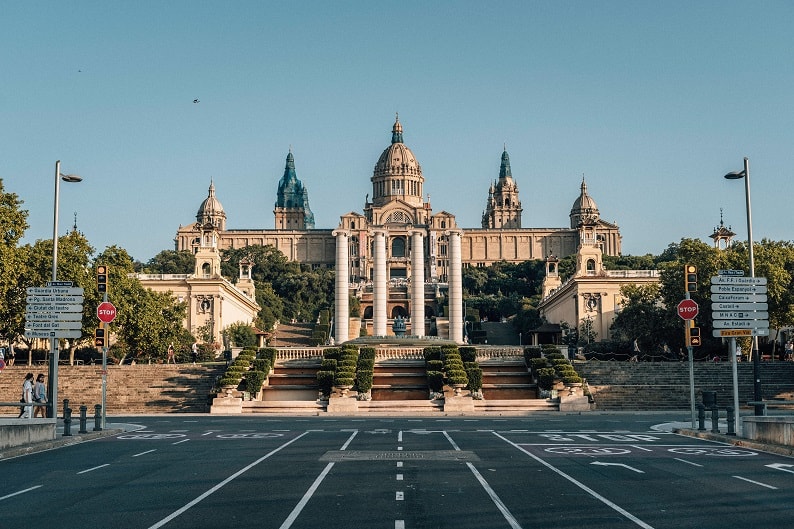 Barcelona Sports Tips
Circuit de Catalunya
If you love speed Montmeló is home to the Moto GP and Formula 1 races. Located 35 mins drive from Barcelona this is another great draw for sports fans. The Circuit de Catalunya is located in the town of Montmelo in Vallés Oriental. The race track offers other fixtures throughout the year with lorries, motorbikes and car races.
They also have track days and private events if you wanted to celebrated a special occasion or race yourself around the track. For tickets to the events look at El Corte Inglés Website or check www.circuitcat.com for their calendar of events.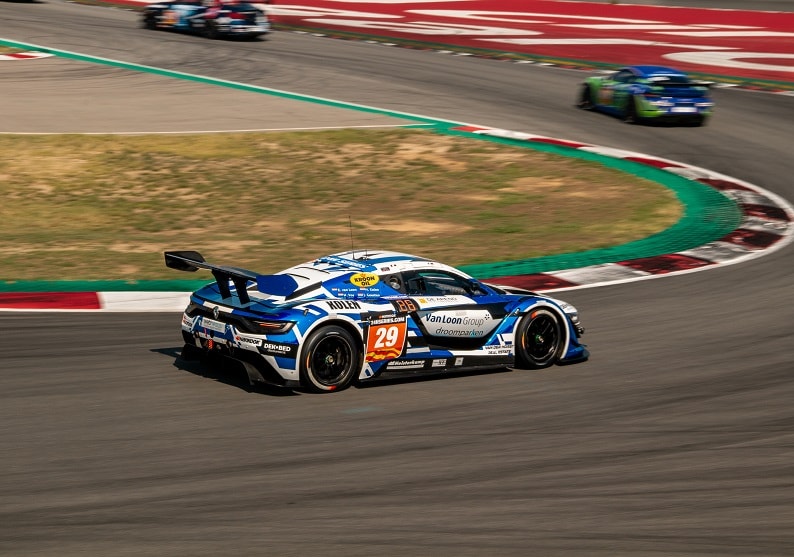 Where to watch Sports in Barcelona