Much like when I visit New York or London. Barcelona is another city that I never tire of visiting. Even though I lived in the city for 8 years (1998-2006) and know it well. I still enjoy being a tourist in Barcelona when I visit.
Barcelona City Break
There are many online articles to help plan your visit like this Barcelona guide so I wanted to create a different guide with lesser known attractions and activities.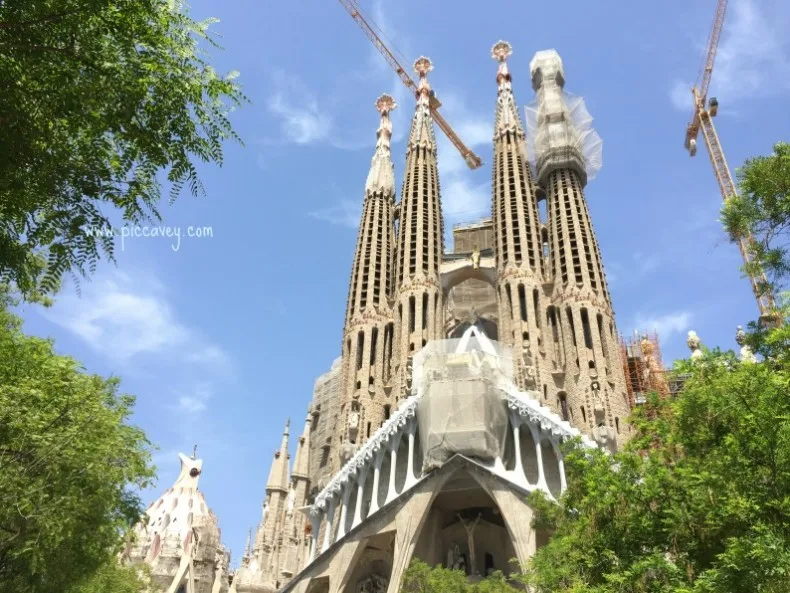 World Class Concerts
Palau Sant Jordi is a great concert venue and somewhere that I have been to quite a few times. Situated up near to Plaza de España this venue is used for sporting events and Large music concerts.
It is a good excuse to travel to Barcelona to see your favourite artist or band. At the same time as spending a few days in the vibrant Catalan capital. Sant Jordi has to be one of my favourite venues. For music events it has a 24,000 capacity and despite the large stadium I always feel safe there. (They also have Sports events at the Palau) Here I have seen Adele, Maroon 5 and Madonna.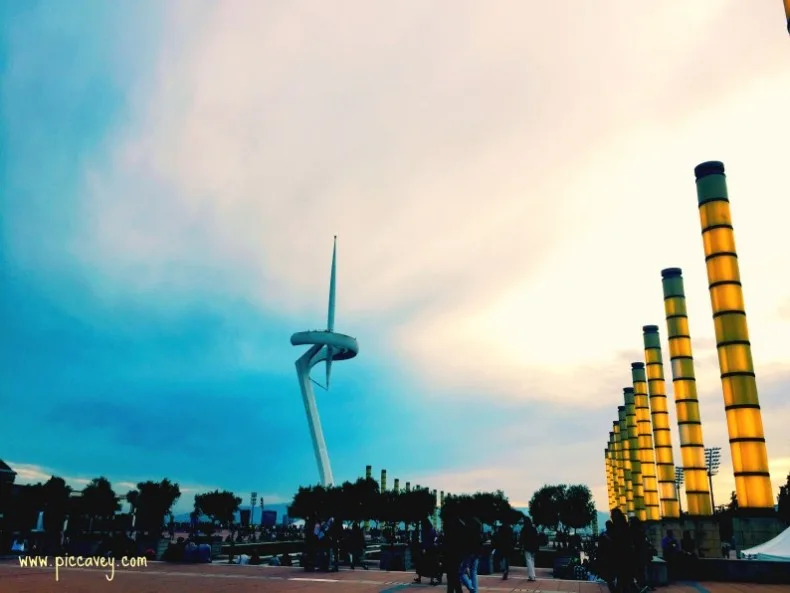 Palau Sant Jordi
From the city centre to the stadium I usually travel by Metro. Two lines go to Plaza Espanya L1 and L3. Then the walk up through the Fira, exhibition centre and past the stunning National Museum of Art is a lovely route.
On the way back if you are lucky you may see the Magic Fountains show. (if the timetable fits with your concert). You can actually drive up by car to the venue. There are several car parks next to the Stadium in the Olympic park. Although when the concert ends you will be stuck in a traffic jam as the car parks empty all at the same time.
Taxis and buses are also other options.
More handy information: How to get there: Palau Sant Jordi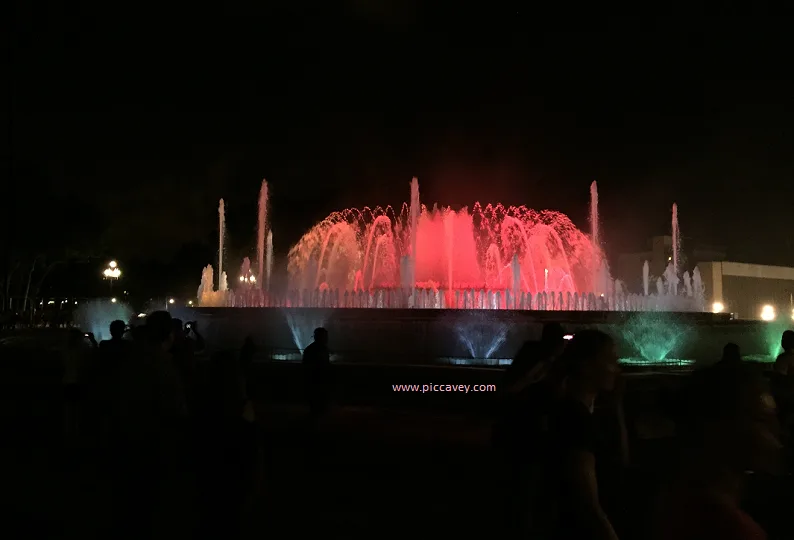 Barcelona Music Venue
When you arrive to the venue you will be asked to show your ticket to get into the main gate. Once inside the grounds of Sant Jordi before getting into the arena you will have your bag checked. They don´t allow cans or glass bottles at all. Any drinks in plastic bottles are Ok if they are small (330ml or 500ml) but they will take the lid off before allowing you inside.
It tends to be hot inside the stadium, especially in summertime and if you are dancing around. Afterwards as the area is higher than the city it is cool. Bear this in mind if you are walking back down to the metro afterwards. You will need a jacket or jumper.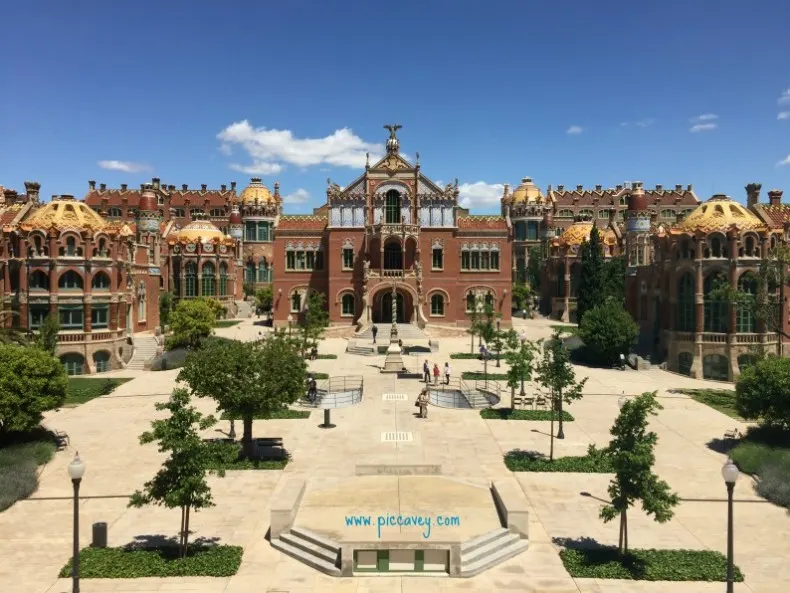 Hospital de Sant Pau
I am collecting UNESCO World Heritage sites and am always looking to tick off another on my list. So far I have seen just over half of the UNESCO sites in Spain. The Hospital de Sant Pau is highly recommended.
A stunning building in the Modernist style. This was a fully functioning hospital from 1930 to 2009. Now its a monument and an important archive of hospital records. It is one of the most important in the world, holding records right back to 1500.The whole complex, gardens, façades, roof, inside spaces, ceiling, tiles and windows are all impeccably designed and restored. The architectural inspiration was nature in many of the designs and patterns.
To visit I´d recommend a guided tour (available in English, French, Catalan, Spanish) as it´s such an interesting story to hear. Seen below is one of the ceilings and stained glass details of one of the pavillions. During my visit I think I took over 100 photos. Such beautiful architecture and a peaceful space for recovery. It´s such a shame that it can´t still be used today as a hospital.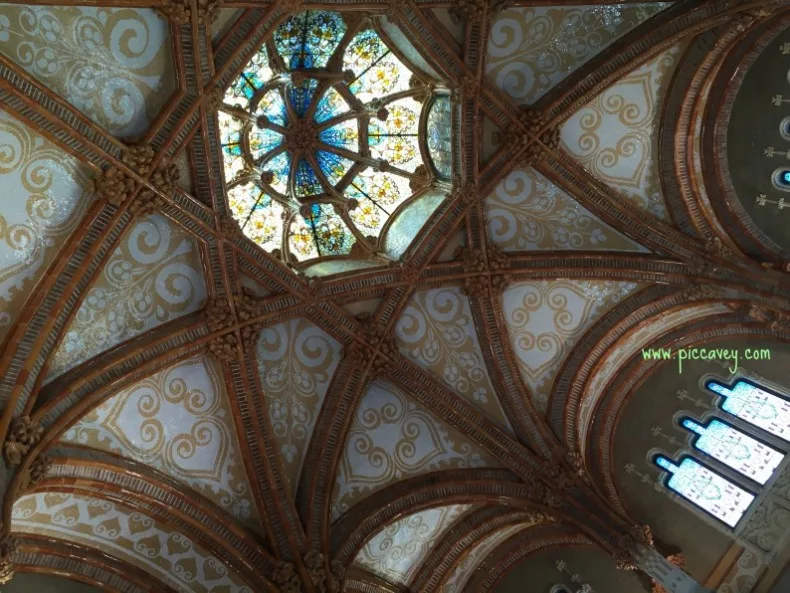 Cerveceria Moritz
Learn about local beer brand at Cerveceria Moritz. This beer factory on Ronda de Sant Antoni offers the whole experience. You have a cafe and restaurant as well as the shop. You can also tour the premises and see how it is made.
Book at tour and tasting online at their website and dive into this beer lovers activity. Although the tasting and tour are done in Catalan or Spanish, you are welcome along to the activity if you don't speak fluently.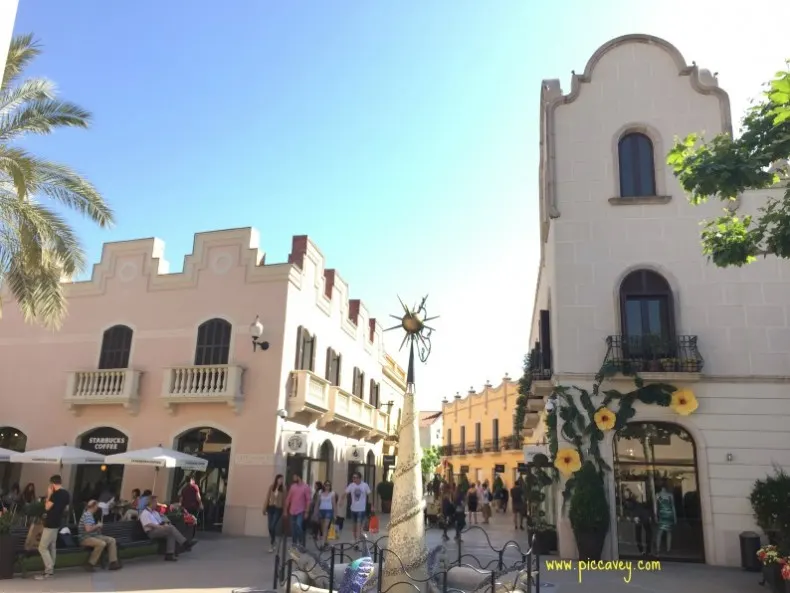 La Roca Outlet
La Roca Outlet is a 35 km drive North from Barcelona City. You can get there by Bus from Passeig de Gracia in the city centre. The 30 min journey pass quickly and we soon arrive.
This outlet has lots of Spanish brands such as Camper, HOSS Intropia, Mango, Adolfo Dominguez but also has its fair share of international stores too. Tommy Hilfiger, Versace and Carolina Herrera. There are over 130 shops to wander around. It´s best to go on a weekday and avoid weekends as it get very busy.
The whole retail park is well looked after and it didn't seem much different from the ones I´ve visited in the USA. (Only in scale) I also look out when outlet shopping for non seasonal items. I buy bikinis in winter and boots and heavy coats in summertime. This way you can get some great deals.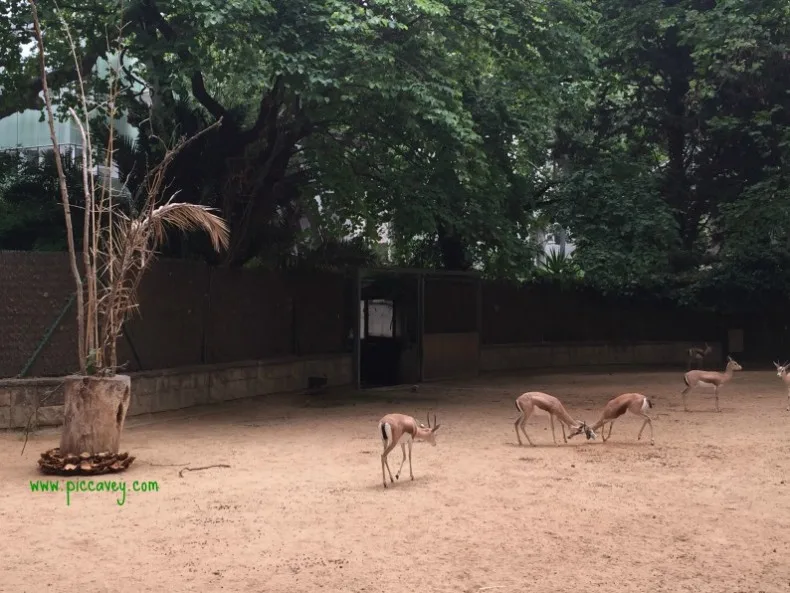 Barcelona Zoo
I hadn´t been to Barcelona Zoo since I was about 13 or 14 years old. It was great to revisit after all these years. The Zoo is located close to the Ciutadella Park. You can get there by bus and by metro.
It's a great day out especially if you are travelling with children as they have plenty of things going on all day. Feeding times, play parks dotted around the zoo, face painting session (paid activity)
There is also a petting zoo with smaller farmyard animals such as goats, pigs and chickens. The ticket price is quite hefty so I would make a day of it. 20€ adults 12€ children, so a family of four would be 64 euros entry. Try to look out ahead of time for online discounts if you pre book. This way you also get to skip the queues when you arrive with a pre paid ticket. There are lots of places to enjoy a packed lunch if you want to take you own food or snacks around the zoo.
With 14 hectares to discover you will have plenty to see if you spend a day there. Look out for the feeding times and timetable of special activities online to plan your visit. The petting zoo has activities at 12 noon and 1pm and then the Sea lions and Dolphins have other things going on worth seeking out.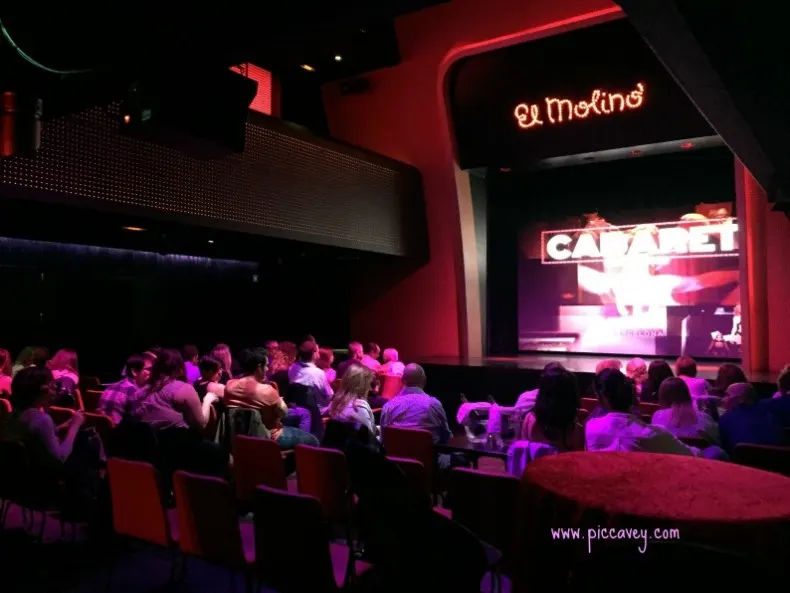 Cabaret at El Molino
El Molino is a legendary theatre on Parallel. This was opened in 1898 as the ´Petit Moulin Rouge´. It was one of the most recognised places in Europe at the time. Reopened in 2010, they offer a mixture of dancing, mischief, acrobatics, humour and music.
It's a varied show packed with innuedo. The Cabaret Experience is on Thursdays Fridays and Saturdays. They also have other activities throughout the year with different artists and their own resident acts. It´s just a 5 minute walk from Las Ramblas to El Molino but I took the Metro to get there from Sagrada Familia. The stop was right outside the door.
We had a great night at El Molino, lots of laughs and some amazing dancers. I didnt get to see the nightime views of Barcelona city. Althought they were probably impressive from that roof terrace, we popped out to grab dinner afterwards. I´ll take a look next time.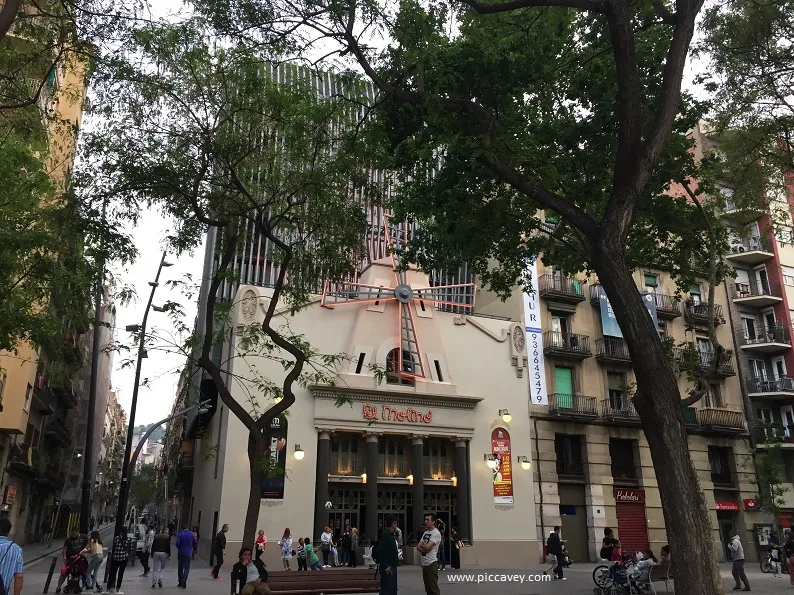 Santa Caterina Market
Skip the busy Boqueria market and head to Santa Caterina in the Born district. This busy central market was built in 1845 but restored in 2005. Inside you can find food stalls and restaurants too. Taste delicious Catalan food with the locals. Address Av. de Francesc Cambó, 16, 08003 Barcelona
Barcelona Cathedral
While most people will pass by the Cathedral and the busy square outside, perhaps you may not decide to go inside. I would recommend visiting the building inside as it is quite special. Consecretaed in 1339 it actually took 150 years to build.
Perhaps the most memorable part is the geese in the central patio. They traditionally keep thirteen geese in the Cathedrals cloister to honour Saint Eulalia, the patron of the Cathedral.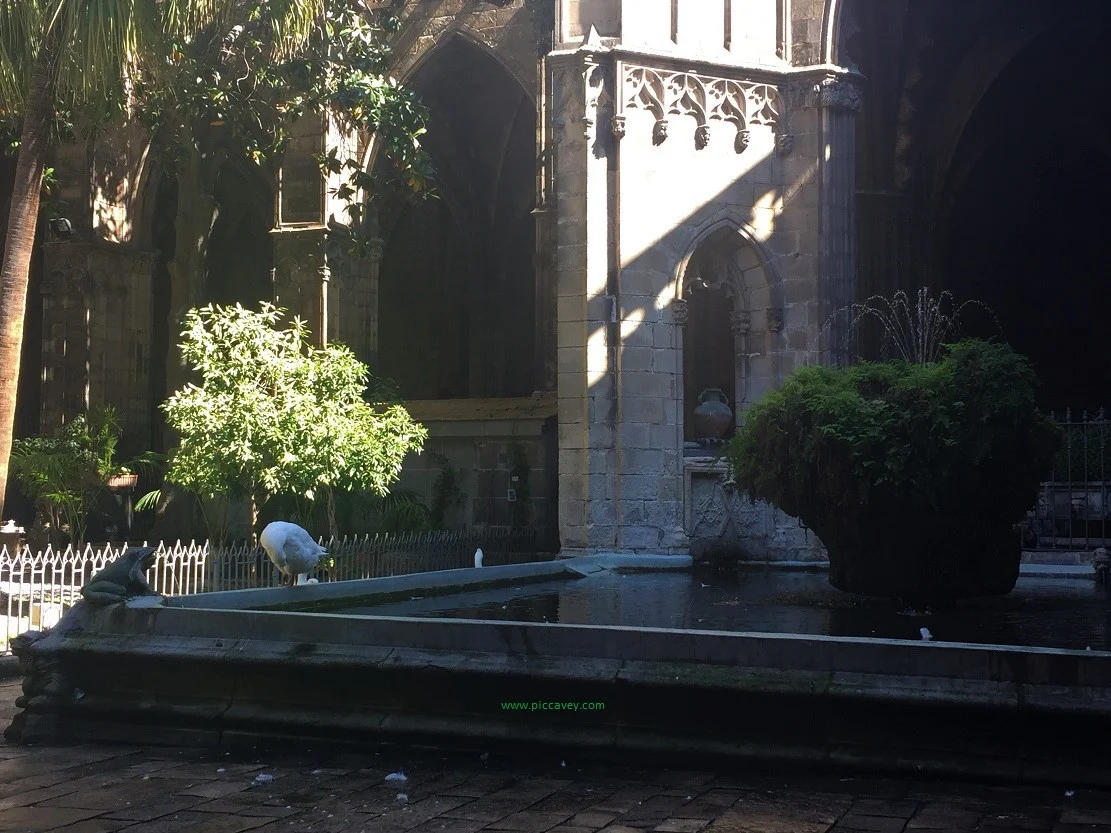 Bunkers del Carmel
Probably the best views of Barcelona city are from this elevated point. The neighbourhood of El Carmel can be accessed by Taxi or by the No.22 bus. To get to the bunkers you will need to walk uphill the last part.
This was an anti craft bunker in the Spanish Civil War. Restored in 2010, it has become a popular place to watch the sunset or to enjoy the panoramic views.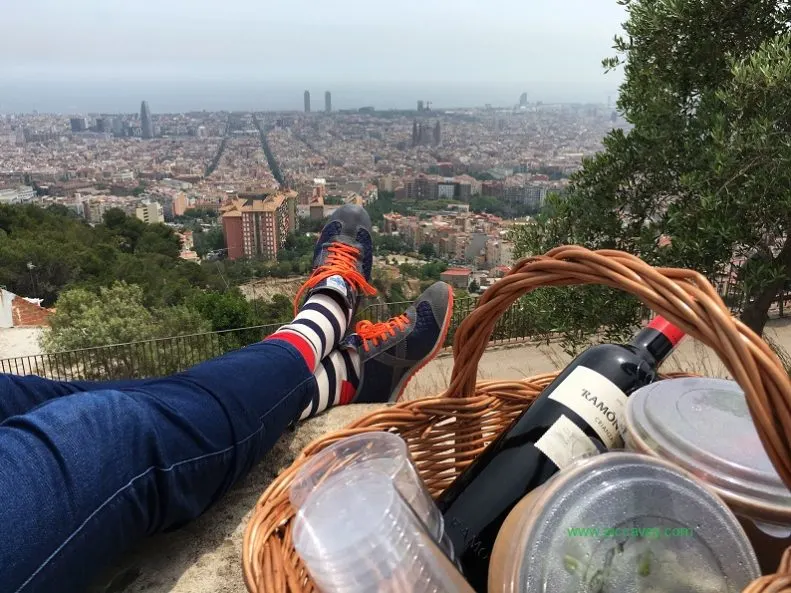 Horta Labyrinth
The Horta labyrinth is a public park to the north of Barcelona city. Get there on the Metro Line 5. This green space is a great outdoor area to escape from the concrete. Enjoy strolling around the 18th century garden. Don't miss the Italian style pavilion and the romantic garden with its charming waterfall. Have fun getting lost in the labyrinth. Young children will love this space. Lots of room to run around, play hide and seek etc.
It is a sagfe place too, No pets or bicycles are allowed in the park. It's open everyday from 10.00am until 7.00pm.
Barcelona Aquarium
A family favourite, L' Aquarium is at Maremagnum at the foot of the Ramblas. I have visited many times, in fact I have lost count. Whether you have children or not, watching the fish swim by is a soothing activity to step out of the fray for a while. Rather than one aquarium, there are actually 35 of them, housing 11,000 animals.
It was opened in 1995 and has been a popular attraction with locals and visitors ever since. It gets busier on weekends and holidays. So choose a midweek visit if you can.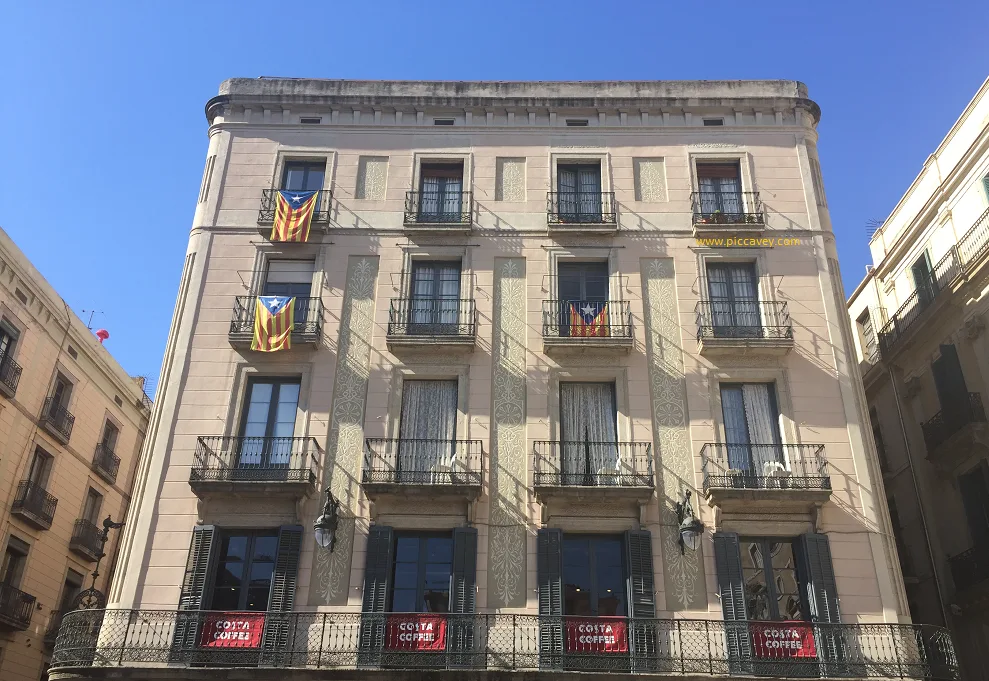 Poble Espanyol
Instead of visiting Barcelona, visit the whole of Spain! The Poble Espanyol is a special place that has all of Spain in one location. See the main sights of each Spanish region as you wander around this model village.
It includes 117 full scale buildings from around the country so you can visit the whole of Spain in just one day.
Located on Montjuic, take the cable car or the metro up to visit.
Take a Daytrip
Barcelona has great transport connections. The Cercanias and Rail routes are easy to navigate. Why not take a daytrip to Girona or Tarragona to discover another area of the region while you are in town.
Tarragona has some fabulous roman ruins, a city beach and plenty of local charm. Girona is a little further away but has an interesting jewish quarter and lots of french influence from the cities historic past.
Travel Resources to Plan Your Visit
Here are some resources to help you plan your own Catalan adventure:
Please Note:
This post contains affiliate links, which means that if you click through and make a purchase, I will receive a small commission.
All thoughts, feelings and opinions shared on this blog and in this post are my own.