One of the main reasons that visitors return to Benidorm again and again is the beaches.
But the great weather on the Costa Blanca is also a big attraction too. With sunshine most months of the year. The Mediterranean mild climate makes it a year round destination.
With over 300 sunny days and year round average temperartures of 19ºC (67ºF) its BenidormAlwaysSummer on this Spanish Coastline.
Whether you enjoy walking along the beach, sailing or topping up your tan you can do that most of the year.

Here are five beaches to enjoy when you visit.
Beaches in Benidorm
If you're planning a holiday this year, here's a list of five beaches in Benidorm you shouldn't miss:
Poniente Playa
Stretching for more than 3 km, Poniente Beach begins at the edge of Old Town, where Park Elche starts near the harbor. A tourist train will take you there. Local families and Spanish tourists favor this quiet beach, where facilities match the main Levante Beach. Take a stroll on the busy promenade or through Park Elche, if you need company. Poniente Playa is cleaned every day and there are plenty of budget restaurants where you can enjoy a 3-course meal for less than 15.00 euros, including a drink.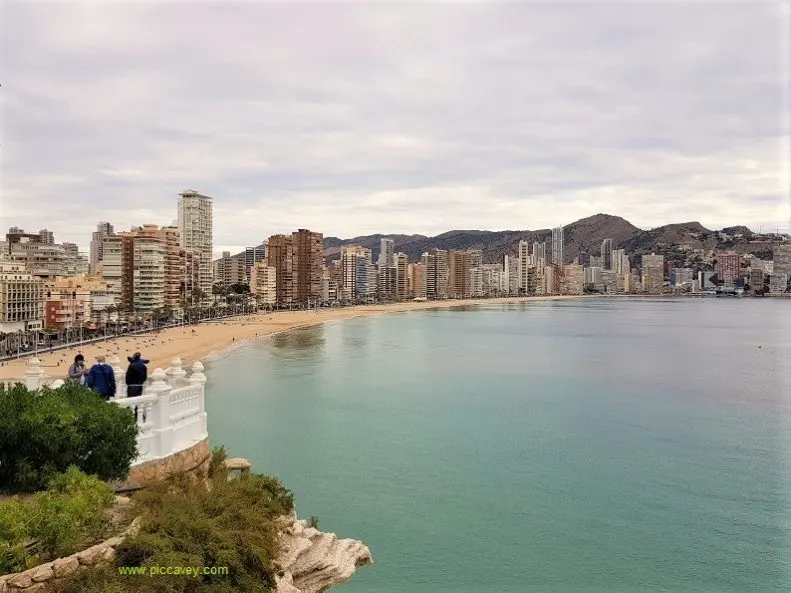 Levante Playa
Benidorm's most famous Blue Flag beach spans 2 km in length and is the most cosmopolitan of beaches. Stroll along the Italian marble promenade and try guessing at the different nationalities from the chatter around you. There's a great choice of restaurants, bars and cafes with terraces, where you can sample Spanish and international cuisine as well as standard British fare.
During the summer months Levante Beach offers visitors every conceivable type of water sports, and there's a great pontoon, where swimmers can rest and chat to fellow beach goers.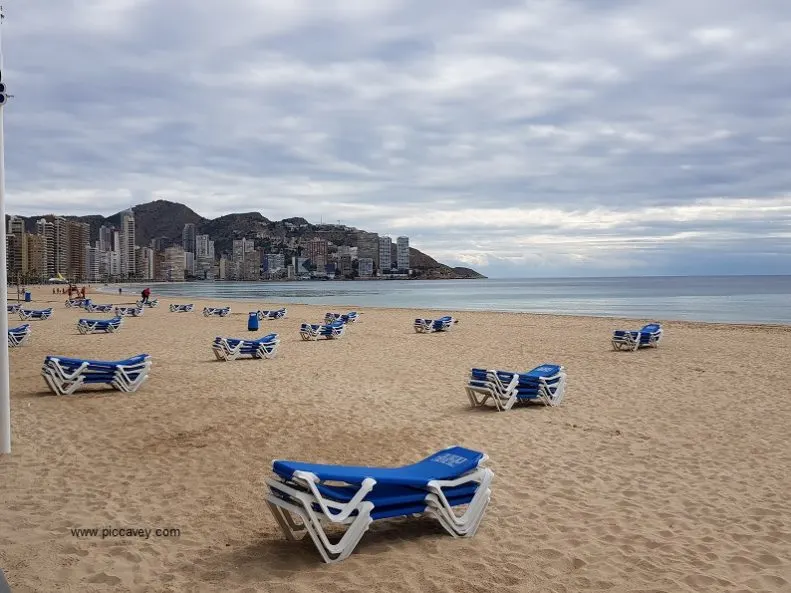 La Cala Finestrat
At the far end of Poniente Playa sits La Cala Finestrat. Bus number 2 or 3 from Park Elche will take you there. Essentially a small cove favored by local residents, La Cala is perfect for swimming, also offering an excellent selection of restaurants and bars directly on the beach.
Although boasting a lively nightlife, this is a far quieter beach than Levante or Poniente, ideal if you're travelling with children. No worry about returning to your hotel: there are plenty of night buses.
Mal Pas Playa
Most visitors pass right by this small cove without ever noticing it. Located at the end of the harbour road, on the side of Old Town that boasts Poniente Playa, Mal Pas Beach can easily be reached. Steps lead down from La Señoria square in Old Town and in winter, when other beaches are too cold for sun bathing, Mal Pas Playa is sheltered from the fresh sea breeze; it's a veritable sun trap where you can top up your tan.
Ti Ximo + Almadraba Protected Areas
Located at the far end of the Levante, just beyond the cable ski, these coves lie in a protected area. A steep walk leads to them, weeding out all those who have buggies and small children to transport. If you can hang on to your sun lounger on the way down, these secluded coves are not to be missed. You'll need to bring your own drinking water and food, if you're planning to spend the day.
The town has a great choice of beaches. Simply choose one of the beaches in Benidorm corresponding to your lifestyle. All of them are spotlessly clean and (with the exception of Ti Ximo and Almadraba) have excellent facilities.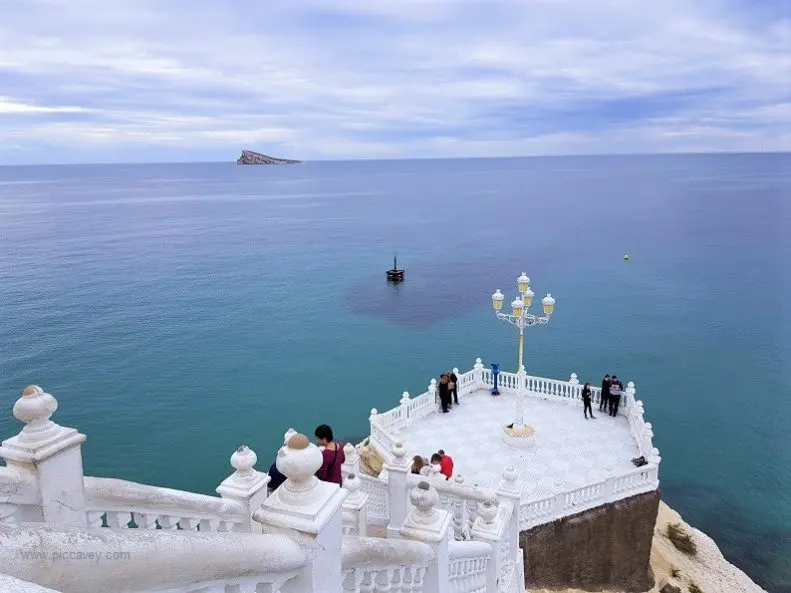 Best time to Visit Benidorm
High Season is typically from Mid July until the end of August.
The 10 days around Easter are also very busy.
However the rest of the year are great weeks to visit Benidorm with all that sunshine to enjoy.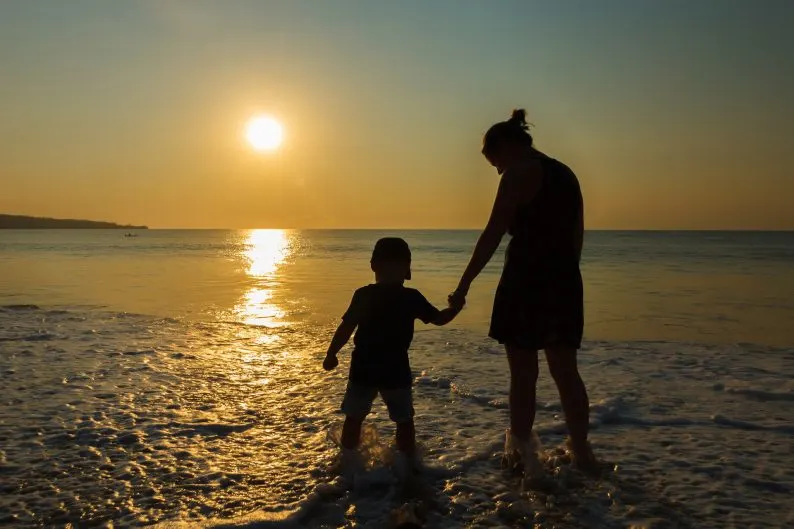 Family Activities in Benidorm
Mundomar Benidorm
See the sea lions, parrots, and dolphin spectaculars. This activity will delight all the family with 80 species of bird, reptile, and mammals.
Terra Mitica Theme Park
Aqulandia Water Park
Aqualandia has slides, pools, and plenty of attractions for the family. Adrenaline junkies will love Europe's highest chute slide BIG BANG. For a gentler experience enjoy ocean swimming in the Atlantic Wave Pool or zoom down the intertwining cliff-side slides