Barcelona was my home from 1998 until 2006. Even all these years on the city feels like home to me. Over Christmas I was in Barcelona for only a few days and I already want to go back. I left so much ´undone´
I try to visit the ´Ciudad Condal´ at least two or three times each year. Usually I only have 3 or 4 days to enjoy the city when I visit. I always have more things planned that time allows. I love to head for a City break in Barcelona every now and then.
If you are visiting Barcelona or planning to go there in future, Here are some of the things I enjoy when I´m there. Some of them may be ideas for a hotel stay in Barcelona.
City break in Barcelona
Which would you choose?
Barcelona Shopping break
With a plethora of shops, shopping centres and markets Barcelona is a shopper's paradise.
Some of my favourite spots are
L´ílla on Avenida Diagonal and El Corte Ingles at Maria Cristina
The Born district for more eclectic shops and new/upcoming designers
La Roca Outlet village for a whole day of discounted designer deals.
Plaza Cataluña and Portal del Angel for all Spanish High Street names
Cultural break
If you are into architecture then Barcelona is the place to be. With lots of Modernist Examples to see around the city you will need your camera to hand. Paseo de Gracia is a great place to notice art deco details and beautiful balconies as you walk along.
Check out Gaudi´s fantastic works such a Parc Guell, Casa Batllo or the Sagrada Familia. Not only can you visit these wonderful buildings, Casa Batllo also offers a Theatrical Visit too.
You may also enjoy the Museum of the History of the city of Barcelona at Plaza del Rei. Here you can see Roman ruins that lie beneath the city. (Metro Jaume I)The local Catalan food is alway worth trying while you are in the city. Check out the extravagana at Opera Samfaina for a memorable evening out.
Music in Barcelona
The Palau de Sant Jordi is a great concert venue for large events, the Palau de la Musica Catalana or Sala Bikini are smaller venues but often have more intimate concerts or upcoming artists. The festivals in Barcelona are worth looking into too as well (no wellies required)
Over the past few years I have been to Barcelona to see several concerts Madonna, Anastasia and Norah Jones, to name just a few.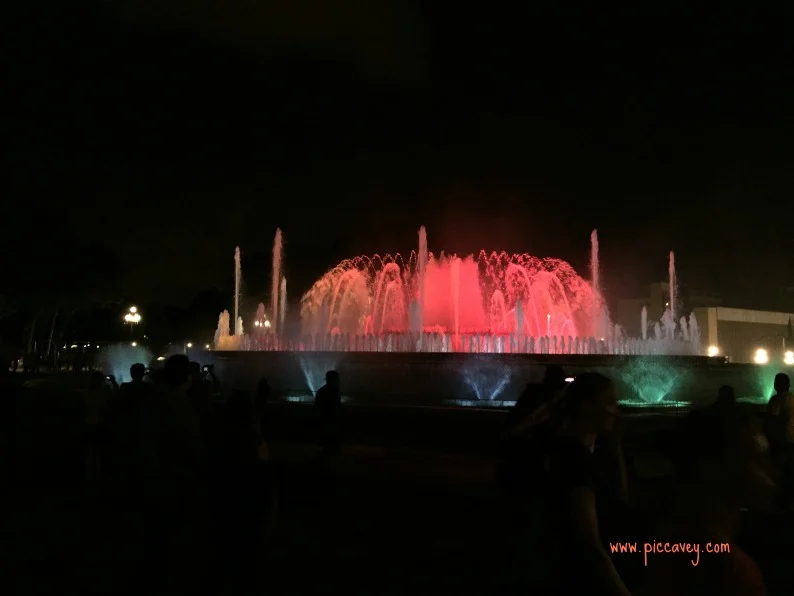 Historic break
Two bestselling novels I have read that are set in Barcelona are The Shadow of the Wind and The Cathedral of the Sea. Both books recount the Barcelona of years gone by. If you have read either of these books you will already know about the enchanting alleys of the Gothic quarter or about the Majestic church Santa Maria del Mar located close to the seafront near the Ramblas.
The history of Barcelona is visible from Roman times up to the present, with exhibits around the city to discover.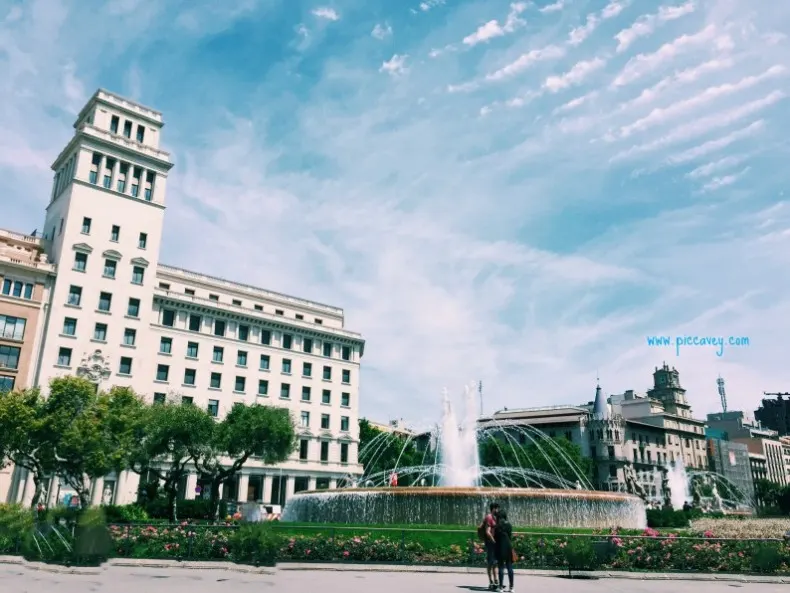 Relaxing Catalan break
Barcelona is not just hustle and bustle. Although it is a large cosmopolitan city it has several beaches to enjoy. Dinner by the sea is a real treat for any visitor. I love to go to Agua or Bestiari restaurants at the weekend. Both settings allow the diner to enjoy good local food while watching the waves crash onto the sand at the Port Olympic.
Bike rental is a great option to explore the different beaches of Barcelona or you could even a trip out on one of the boats from Port Vell at the foot of the Ramblas.
I am already planning my next City break in Barcelona.
Lots of time will be left free to catch up with my friends who are still there.
This post contains affiliate links, which means that if you click through and make a purchase, I will receive a small commission. All thoughts, feelings and opinions shared on this blog and in this post are my own.