One of the best things about life in Spain is the food.
Cooking in Spain, getting local and seasonal produce each day is a way of life. It is also something to enjoy when you travel to Spain a a self catering or camping holiday.
Cooking in Spain
Here are some ideas of what to cook on your Camping holidays in Spain
Local food markets still thrive in Spain. Many of the markets are in the most historic part of the Spanish old towns.
Here are some of the most well-known ones:
Mercado Municipal de Mijas – Plaza Virgen de la Peña, Mijas
Mercado de Atarazanas – Malaga city
Mercado de Abastos – Plaza Augusto Suarez de Figueroa, Estepona
Mercado Municipal de La Divina Pastora – Calle Chacón, Marbella
Barcelona – Mercado de La Boqueria, but also try Mercado de Sant Antoni
Mercado de San Agustín – Granada
Mercado Central – Valencia (photo below)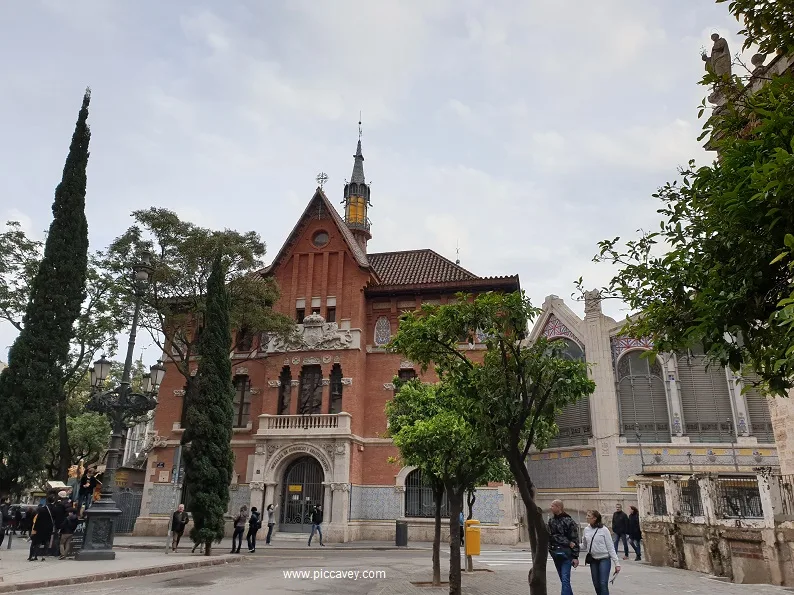 Spanish Food markets
Clearly the best place to buy meat, fish, delicatessen items, fruit and vegetables is the market. Usually located close the town hall in centre of a town or village. El Mercado is best in the morning.
Try to get there as early around 9am or so to get the best choice of products. Most markets only open Monday to Saturdays and in the morning. Some of the larger ones are open all day (8am to 8pm)
The advantage of buying at the market stalls is that you can buy individual items, such as one tomato. Good if you are making a recipe with specific amounts. The stallholders are also happy to prepare things as you request. Particularly the fishmongers and butchers.
The market is normally arranged in sections. All the fruit and vegetables stalls in one area, meat in another and fish in another zone. The cheese, delicatessen and other stalls fit in where there are spaces.
Some markets have a café or bar or two in them. Good to stop off for coffee and toast before you do your food shopping.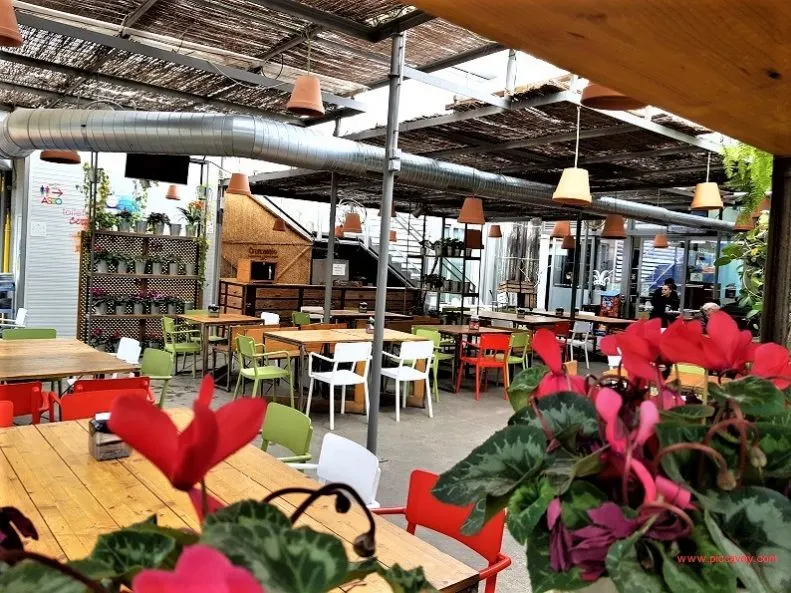 Spanish Supermarkets
You may see familiar supermarkets like Aldi, Lidl or even Iceland along the Spanish Costas.
However, the locals will be shopping at the Spanish supermarkets such as:
Supersol
Mas
Mercadona
Dani
I would choose the supermarket best located to my accomodation; however I must recommend the ice cream and yoghurts by Mercadona as they are good value and quality.
Mas Dani and Supersol have a good selection of fruit and vegetables and are very good on price.
Simple Spanish Recipes
Cooking in Spain in Summertime is a relaxed affair with simple recipes. As the temperatures are high over 3 months or so the Spanish are keen to eat light meals such as fruit, salads, fish and high water content food such as the cold soups.
When you head to the market on the Costa del Sol some of the best recipes you can choose are very tasty yet simple. Gazpacho or salmorejo are tomate based dishes fresh for summer days.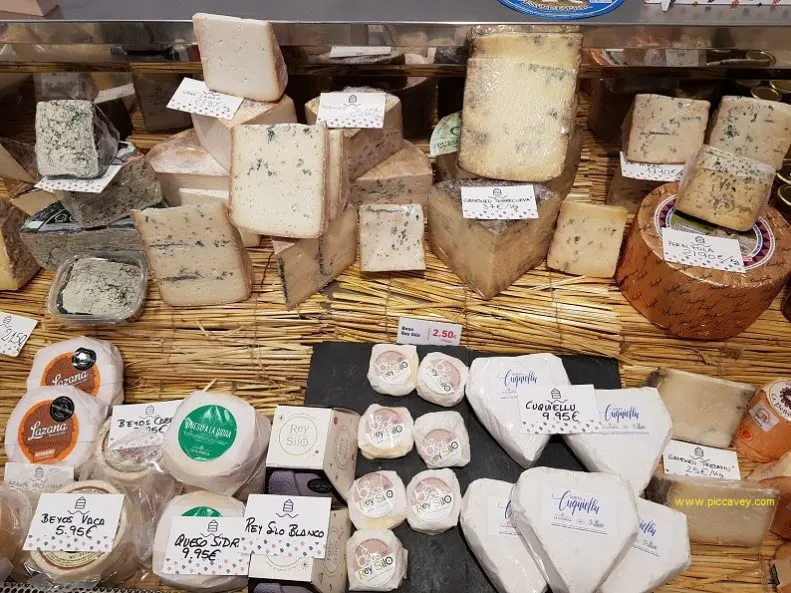 At the Deli
Buy local cheeses, ham and a good bottle of wine. Also at the deli stall choose olives, salchichon, (cold cuts) sobrasada (chorizo spread) and other typical foods. The weights are served in Grams or Kgs. You can also ask for number of slices too. Get local bread and make pan con tomate.
This is made with ripe tomatoes rubbed on the crisp white bread and drizzled with Extra Virgin Olive Oil. This makes a simple evening meal for the hot days when cooking is too much bother.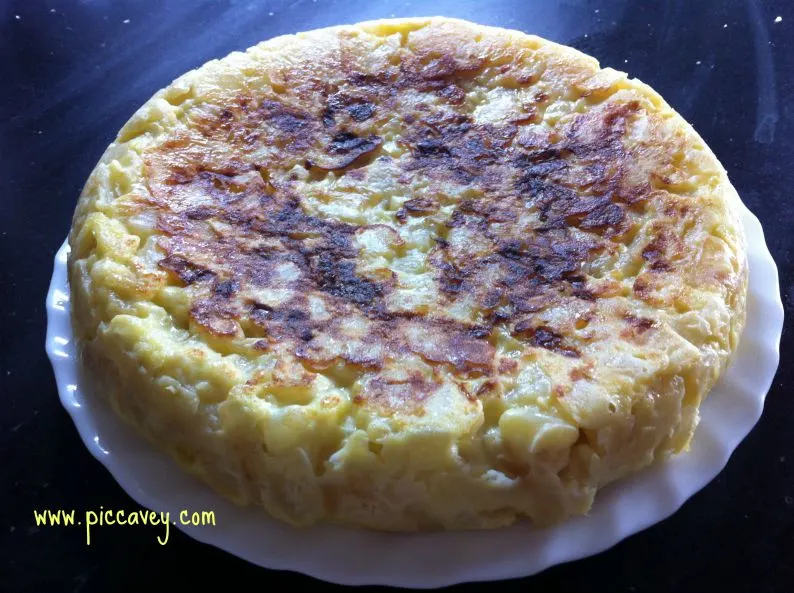 Tortilla de Patatas
This delicious recipe is typically Spanish and quite simple to make. You need eggs, potatoes, salt and onion. I prefer to make it with Spring Onion (cebollleta) as it gives it a sweeter taste. This can be eaten cold on a crusty baguette or warm served with a salad.
The authentic one has potatoes onions and eggs nothing else.
Chorizo certainly isn't a typical additional in a Spanish omelette.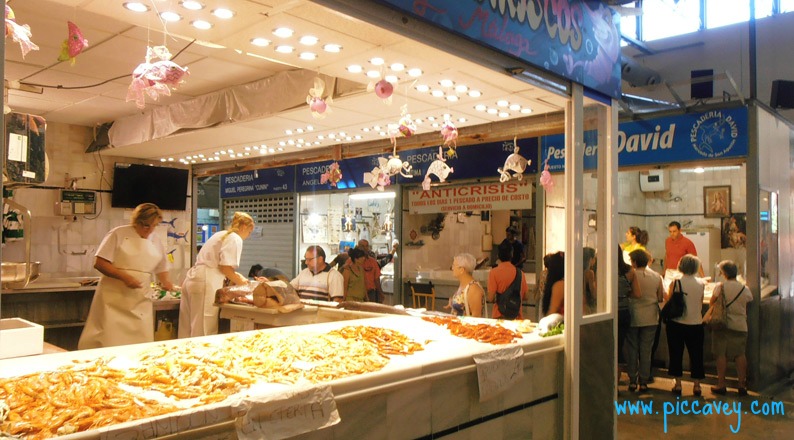 Oven baked fish
In Spain the seafood and fish is super fresh and great quality. There is a huge variety as Spain as is the countrythe Spanish eat 42kgs per person each year compared with just 19 in the UK. Its also good value and perfect light option for hot summer days. When purchasing you can tell the fishmonger ´Para horno´ so he knows you will put it in the oven. He will prepare the fish accordingly.
Put into foil or a greased shallow oven pan.
Brush fish with olive oil to keep it moist,
Season as desired with dried herbs, garlic, lemon slices and/or salt and pepper.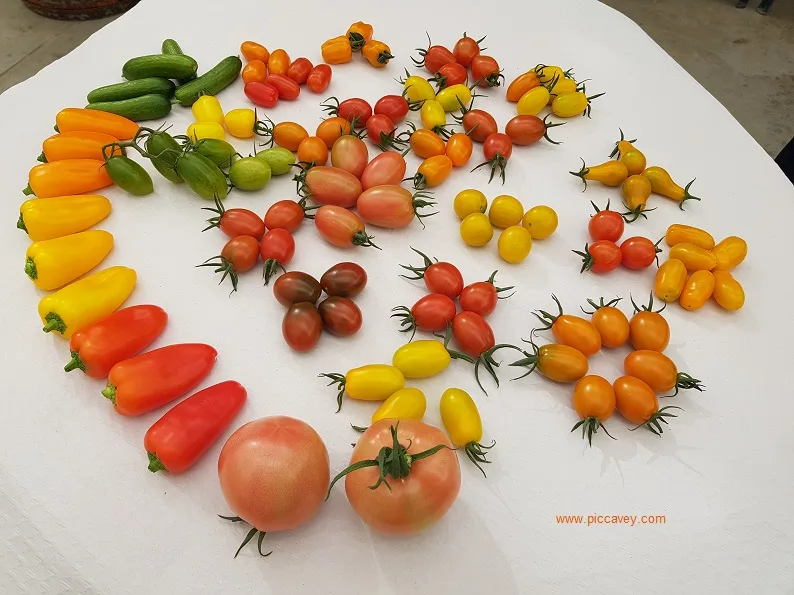 Gazpacho, Salmorejo & cold soups
Popular throughout the summertime. Gazpacho is a liquid tomato and garlic soup, served ice cold. Salmorejo is a similar dish but it is thicker as it contains breadcrumbs in the mixture. More like a puree.
Vichysoisse Is a cold leek and cream puree which can also be found in supermarkets.
To make these recipes you will need a blender but I would also look out for the prepared ones at the supermarket for cost effectiveness and time saving option.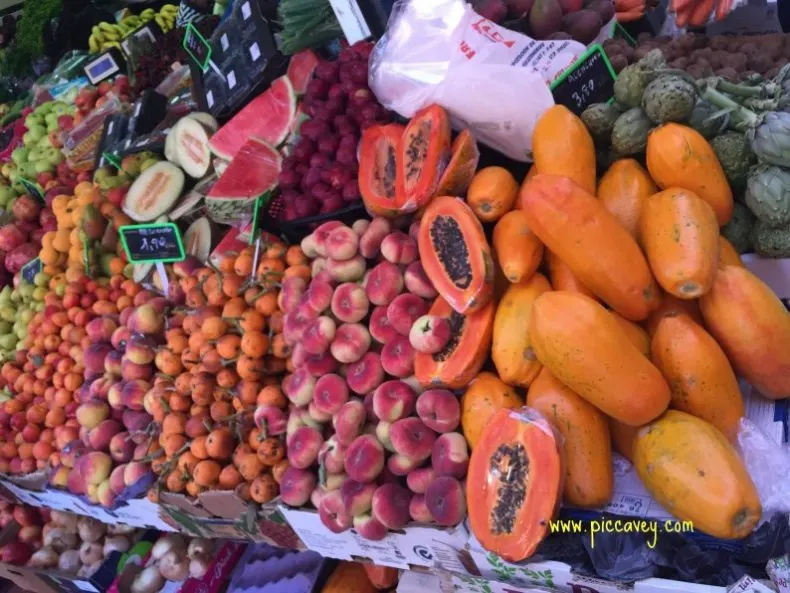 Fruit
Go mad with the fruit, juicy peaches, dark coloured cherries, huge watermelons, juicy oranges and ripe sweet melons.
As most of Europe's fruit is grown in Andalusia the quality and price of fruit in the region is unbeatable. Whether you serve it with ice cream, mix it in a smoothie or eat it as it is, make the most of the delicious selection when you are in Spain.
Denominacion de Origen
DO is a label given to food or wines that come from a specific region (like Champagne in France) so if you see a label for a cheese with DO or any other item you know that it is a special variety available and specific to that region. Malaga areas has lots of Cheeses and wines with DO certification but there are also honey and other products too.
No matter what you choose, whether you shop at the supermarket or food market, follow these cooking in Spain tips you will have a delicious time on the Spanish Costas.