I took the long way around to become fluent in Spanish. In my case it wasn´t a quick process. I began speaking my first few words of Spanish around the age of 12 or thirteen. I didn´t consider that I was fluent in Spanish for many years later.
My goal initially was to be understood. Becoming bilingual didn't even cross my mind. After getting a grasp on basic Spanish, I wanted to work using the language. Step by step I improved.
I´m hoping to encourage you by sharing my experience. Maybe some of the tips could help other students.
Become Fluent in Spanish
Adopt a Spanish Family
Before I took my first Spanish class, I was thrown in at the deep end. I took part in a Spanish exchange with a Catalan school. My local school had an exchange program with English students in Olesa de Montserrat. So at the age of 12 I found myself arriving in a Catalan village, desperately hoping the Spanish girl I was staying with would have a good level of English. Luckily she did. All these years on we a still good friends.
Learning Spanish doesn't have to be seen as something stressful. It all depends on the goals and objectives you set for yourself and method used during the process.
Remember, the key to success is always consistency and positivity. Some days will be harder than always, so make sure to check for resources to assist you with any difficulties. If you don't know where to begin, click here
In hindsight being exposed to Spanish life on that first student exchange really helped with my learning. It was a huge challenge at 12 to be alone in a foreign place but I learnt a lot. Staying with a Spanish family is a great way for language immersion.
Spanish School
My comprehensive school taught GCSE Spanish rather than German or any other second language. This wasn´t the norm in the eighties in fact it was quite rare.After passing GCSE Spanish easily, I continued onto do A Level Spanish. This course was dull. Spanish literature made up a large part of the syllabus. I found it very boring. At that time I didnt know that IQ test insights can help you explore your linguistic aptitude or that learning another language can help brain health and improves cognitive function.
It was talking to Spanish people that motivated me. Not reading Spanish classics. Nowdays there are lots of different ways to learn a language.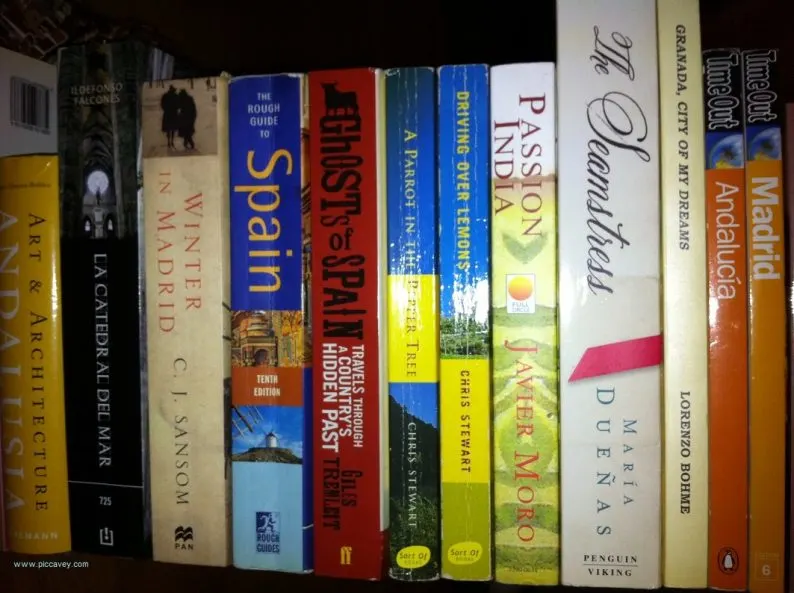 Travel to Spain
Being able to travel to Spain once or twice a year was a huge motivator. Speaking to real Spanish people was the whole point for me. When I was younger I visited Olesa de Montserrat (it´s actually an interesting Day out from Barcelona)
Back in the 1990´s Skype didn't exist, nor did podcasts. Even without travelling to Spain now you can find resources to improve from anywhere at all. Make use of all those things I didn't have then. You can take classes over Skype, Online Spanish courses or even meet Spanish people working in the UK.
Become an Expat
Moving to a Spain (or another Spanish speaking country) made cultural immersion far easier. I become an Expat in 1998 when I moved to Barcelona. I wanted to improve my spoken Spanish and use my new language in the workplace.
When I left the U.K my impression was that my Spanish was already good. On arrival I found that it wasn´t the case. It took me just under a year to get a good clear level of spoken Spanish.
It is not an easy process. You need to be determined and focused. It is worth it when you put in the effort.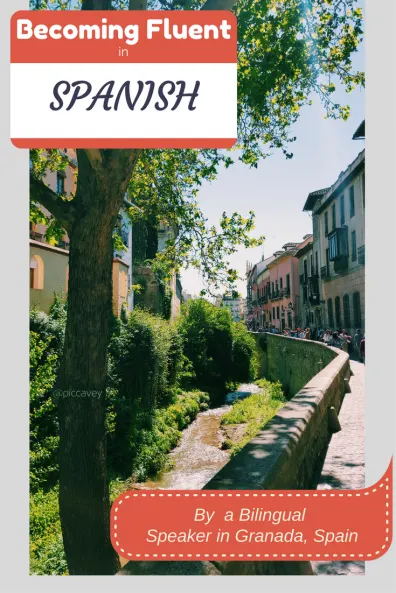 Make Spanish friends
Being in Cosmopolitan Barcelona it would be easy to make lots of International friends immediately. However I made a point of avoiding the Expat crowd. I was keen to make local friends. I didn´t do Spanish lessons so it was important to make the most of every opportunity to speak to Spanish people. One point which is very often overlooked when learning languages is the cultural side of things.
Observing the Culture of a city or country can help you progress far more than reading textbooks.
If you are new in a Spanish location, why not try an Intercambio? Many cities and towns cross Spain have these events. You get to practise your Spanish with a native speaker. Then you listen to their English. A low cost option and a way to make friends too.
You can even have classes online from a Spanish person. Such as this Spanish course
This talk about broadening your perspective through language explains how learning about other cultures can refresh your ideas. Being fluent in Spanish or another language has other advantages too.
If you have chance do watch the video:
Listen to Spanish
Have fun while learning Spanish. I didn´t enjoy grammar or Spanish literature so I avoided it. I listened to Spanish radio. You can now find lots of Podcasts to download or stream online radio from anywhere in the world.
I used to go to the cinema along to watch films in Spanish. I'd choose films where the plot was uncomplicated. So it didn't matter too much if I missed a few phrases. Hearing Hugh Grant dubbed in Spanish was painful (but far better than boring grammar classes in a stuffy classroom.)
I forced myself to read novels in Spanish. Earlier on with basic Spanish I would read short newspaper cuttings. Looking up the trickier words and working out what had happened.
If you are learning by yourself do make sure you cover all four aspects of learning: Speaking, listening, reading and writing.
False friends in Spanish
Make mistakes. You cannot learn anything without making a fool of yourself along the way. Making mistakes is just part of the learning process. I have a long list of Spanish anecdotes and food anecdotes which I have collected over all these years. Don´t worry about it. Just move on and make a mental note of the word to avoid repeating the same mistake over again.
Learn how to politely excuse yourself just in case you need it sometime!
Perdona, me equivoqué de palabra
Work in Spain
If you get chance to work in a Spanish company you will require a good level of Spanish. Not only that, you will also need to relearn work culture. Office environments in any two countries vary. Spain isn't the same as in the UK. The banter at work varies and that´s a whole new subject to study. What you find amusing probably may not be funny to your colleague. The jokes you know off by heart are untranslatable.
It takes a while to actually gain character in your new language.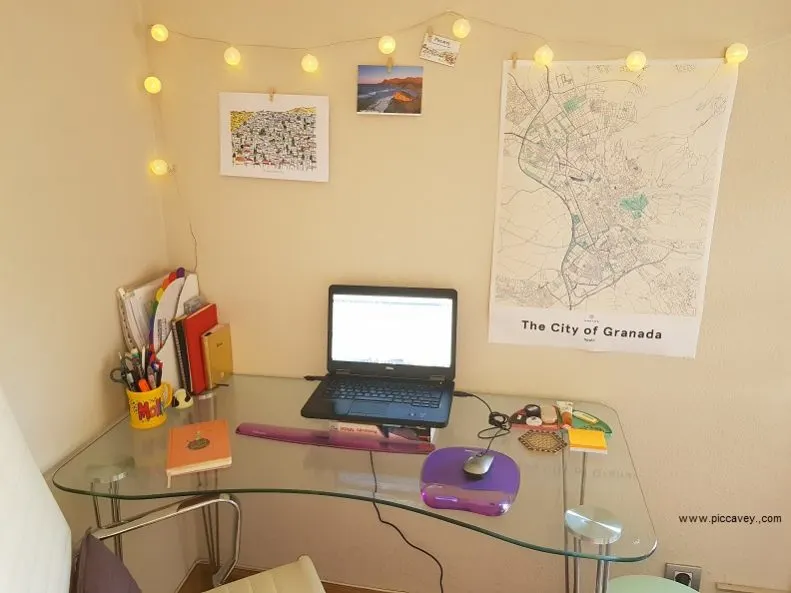 Teach English Abroad
Get TEFL Certification
Many people who move to Spain teach English. Being an English teacher requires a TEFL certification. The course can be done online so that you are all set before travelling abroad. More details at MyTefl
Study at Spanish University
Studying abroad at a University in Spain is another option to fast track your Spanish and live abroad. In 2010 did a Postgraduate course at Granada University. This course help me to perfect my written and spoken Spanish. Currently the city of Granada is the most popular Erasmus destination.
Each year 2000 students travel to Granada to study and learn Spanish.
Become fluent in Spanish
How did I realise that I was actually fluent in Spanish ?
It sunk in the day I was asked to lecture at the University of Granada. I was flattered to be asked but also very nervous. Since that first 2 hour class back in 2011 I have had other Public speaking opportunities in Spanish. Recent examples have been a Local TV interview and a interview on local Radio.
Becoming fluent in Spanish was a long process with a few steps back and lots of steps forward. Keep on learning…
It´s worth it in the end.
Public Speaking in Spanish
My tip to be able to speak confidently in another language is to know the subject in depth. That way if you get distracted or tongue tied, at least you will know the details and facts well. If there are any questions you will know how to answer confidently. I also learnt several ways of saying the same keywords to not sound repetitive.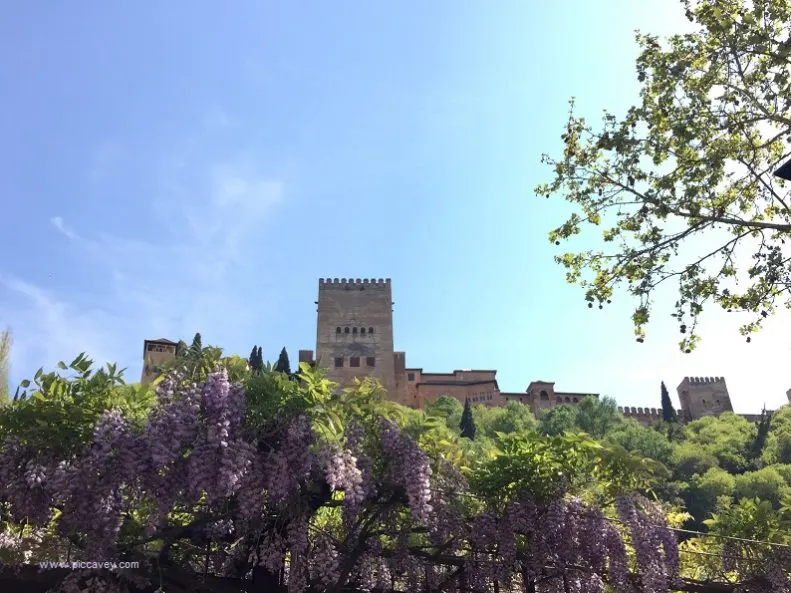 How to become fluent in Spanish: Takeaways
Try a Student Exchange with a Spanish Family
Take Spanish at School or College or even a Spanish language course
Travel to Spain or South America
Live abroad (temporarily or permanently)
Make Spanish friends in person or online
Listen, speak, read and write as much as you can.
Remember common false friends and know how to apologise
Work in Spain or in an International company
Study in a University in Spain
Observe the culture of the place you visit. It will help with language learning too.
This post contains affiliate links, which means that if you click through and make a purchase, I will receive a small commission. All thoughts, feelings and opinions shared on this blog and in this post are my own.