A recent study by Thomson Cruises & the Human Nature Research Lab at Yale University proved that British travellers who bond with up to five new people from different cultures whilst on holiday can experience a happiness boost of 10%
A Spanish Cruise meeting lots of locals along the way could just be the perfect tonic. Great news for anyone looking to book a holiday as a stress buster.
Nothing sums up the results of this study better than this quote.
A Journey is best measured in Friends rather than miles – Tim Cahill

How to meet the locals in Spain
As I have been living in Spain for so many years I am often asked how to mix with the locals. Generally if you learn a few phrases in Spanish and some basic words, Gracias, por favor, Me llamo. etc you will get by.
Many locals will be happy that you try to embrace their language and customs, enough to strike up a short conversation in a food shop or café at least.
There is a Spanish phrase ´Hablando se entiende la gente¨ talking is how you understand people, this sums up the Spanish outlook to different cultures.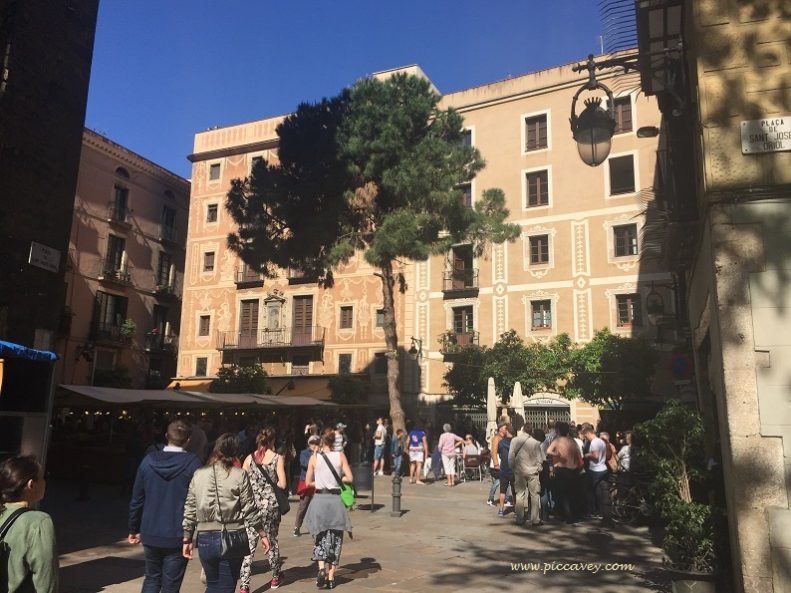 Beautiful Barcelona
Arriving on a Spanish cruise into Barcelona could not be a better experience. The port is right in the centre of the city itself. The famous Ramblas wind along down from Plaza Cataluña to the sea where the cruise ships arrive to port.
As soon as you begin to walk up the Ramblas into the Barrio Gotico or city centre you are at the heart of this vibrant city. Continue up along Rambla Cataluña and along the streets of Calle Mallorca & Calle Valencia, this part of the city is still very central but has a more local feel. Many offices and businesses are found in this area.
On the other side of Paseo de Gracia head up towards the quaint neighbourhood of Gracia. Small squares and pavement cafés abound in this quirky part of the city. Travessera de Gracia is a good place to begin to explore this district.
At a Spanish Market
To enjoy a typical Barcelona market head to the Mercat de la Concepcion. This is a locals market, less touristy than La Boqueria and smaller too. This market has lots of flowers, fruit and vegetables and also has lots of colour. The Mercado de Sant Antoni is also quite central and popular with locals. There are some great cafés and bakeries in this area, past Metro Universitat.
Explore the local architecture of Gaudi and the modernist movement. Casa Batllo, La Pedrera, Sagrada Familia or the Hospital de Sant Pau are all great examples of Catalan architecture in its heyday. While Sagrada Familia is the most popular sight in the city, the Hospital de Sant Pau is equally beautiful and very close to the Gaudi Cathedral. They offer guided tours in several languages everyday.
Palma de Mallorca
Palma de Mallorca is the largest city on the Balaeric Islands. With its grand gothic cathedral overlooking the port, this is a grand welcome as you disembark and arrive onshore. Exploring Palma on foot is enjoyable as modern restaurants and old churches sit side by side onlong the quaint streets. There are also a few modernist buildings worth spotting in the old town.
Don´t miss the opportunity to buy locally made pearl jewellery when you are in Majorca and look out for the shoe shops. Some of the best quality Spanish leather shoes are made on the island. Son Mits, Camper, Farrutx are just a few of the locally made brands.
Local treats are Mallorcan cheese, a sponge cake called Mato and delicious Ensaimada pastries. My personal favourite is the one with sweet pumpkin filling, called Cabello de Angel. Although they do a plain variety too. Mallorca also has good wine producers on the Island, so worthwhile finding a local delicatessen to buy some yummy local food.
As the tourism on Mallorca tends to be on the coast the city of Palma is the adminstrative hub and mainly busy with locals. This is a great place to mingle with the Mallorquins. The Grand Cathedral is a fabulous spot to visit at sundown as the gothic spires of the cathedral create a perfect photo, looking out to sea. Families with young children will enjoy Palma Aquarium
Onboard a Spanish Cruise
Choosing a Spanish Cruise to explore Barcelona, Mallorca and Ibiza is a great way to combine culture and relaxation. Stopping out at some of the best Spanish port, yet on board you have all the entertainment and comfort you need. Relax and enjoy the journey to the next port. Mingle with the locals who bring life the different Spanish destinations when you step ashore.
Explore each destination and discover how meeting new people on holiday is proven to increase happiness. Find out more at cruise-mates.co.uk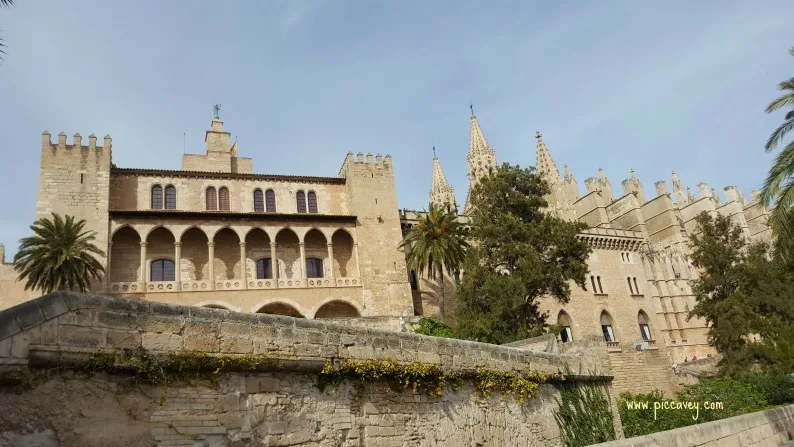 Please Note:
This post contains affiliate links, which means that if you click through and make a purchase, I will receive a small commission.
All thoughts, feelings and opinions shared on this blog and in this post are my own.