I cannot possibly cover the whole Spanish culture in one blog post. So here is a quick overview of some curiosities and things to look out for on your next trip to Spain.
With many flights out to Spain every day, this cultural destination might be closer than you think.
Spanish Culture
Learn the language
Like all modern languages Spanish has Latin origins but also has it´s fair share of other words from other influences. Something that particularly strikes me as I live in Andalusia are the Arab words used in everyday Spanish. After 800 years of Arab rule many words are part of the language. The words than most stand out begin with ´Al´
A few examples are:
• Almohada – pillow
• Albondiga – meatball
• Algarve – Region of Portugal, name derives from Arab Al gharb meaning West
• Alberca – water deposit
We should also consider how Spanish has grown. There are currently 405 million Spanish speakers in the world at the moment. It is the second most spoken language (after Mandarin).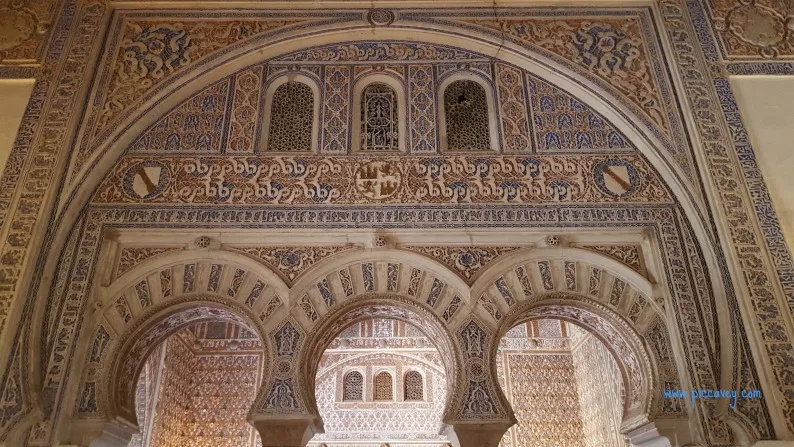 Spanish Architecture
Buildings in Spain can be anything from prehistoric to gothic or renaissance. In Andalusia the white villages are likely to spring to mind. White Hillside towns with the church perched at the top of the village. Some examples are Vejer de la Frontera, Salobreña or Ibiza. Arab architecture known as Mudejar is also important across Andalusia. Sites to visit are the Alcazar in Seville, Granada´s Alhambra palace and the breathtaking Mosque in Cordoba. These are UNESCO World Heritage sites and worth visting.
Many Roman structures are still standing across Spain. The best ones I have seen are in Tarragona. An amphiteatre, roman walls and a tower are well conserved. Notable sites in Andalusia are in Cadiz and Cordoba. The Roman temple Claudio Baelo in Cadiz is still on my travel to do list.
Spanish Customs
I cannot miss out the siesta and the sobremesa. Siesta is more of a summer sport in Spain. As the high temperatures early afternoons. There is nothing more appetizing than a snooze after lunch.
Sobremesa. This is an essential part of Spanish culture. The Spanish know the how to enjoy the social side of dining. After a three course meal with friends and family, the coffee is served and no one moves. Conversation may include current affairs, family matters or pretty much anything else. This will fill minutes and even hours after the meal. You cannot have your meal and just dash off. That could be the biggest faux pas you could commit at a Spaniards table.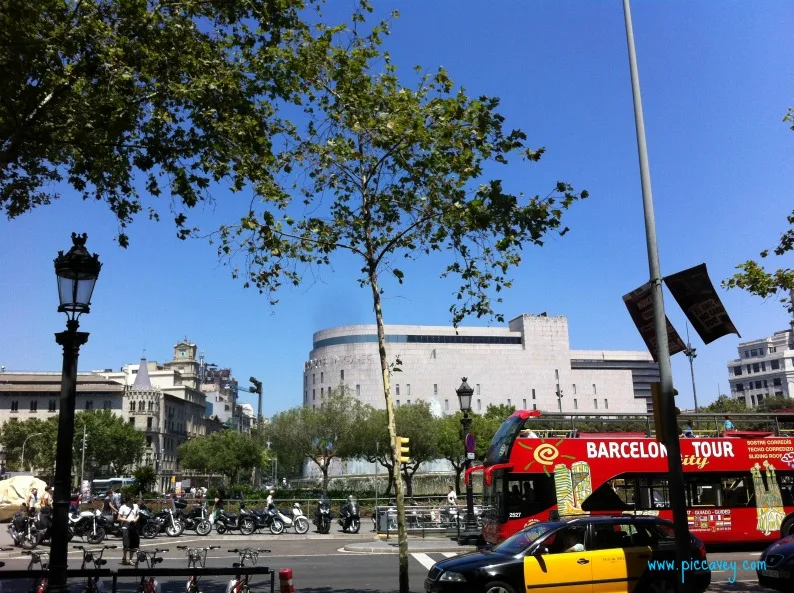 Spanish Regions
When we say Spanish culture of course we must mention the regional differences. The autonomous regions in Spain all have their own identity. Recipes, festivals, traditions and even languages differ. What is typical in Barcelona may not be in the Basque country. So even when you know the local culture one area it doesn´t mean you know the whole of Spain. Each autonomous region has its own flag and customs.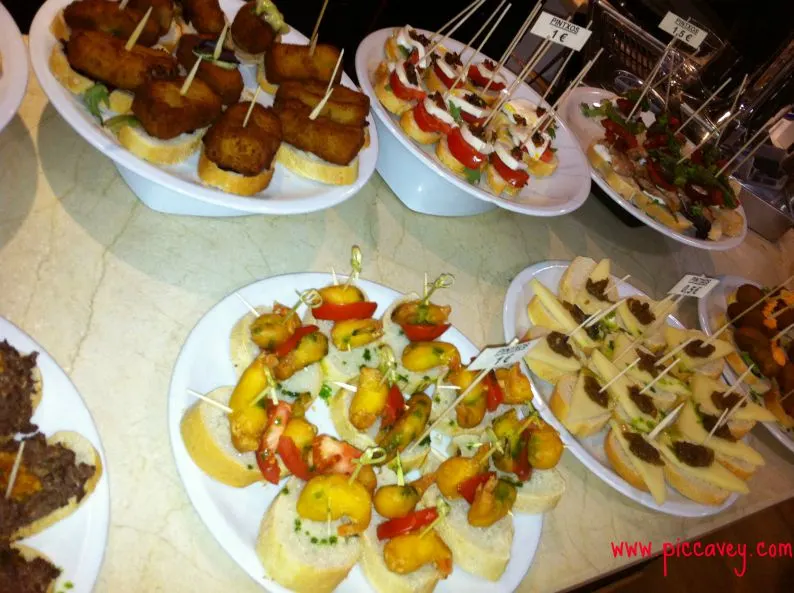 Spanish Food
There is some confusion about Spanish food and Tapas. Tapas is not a certain food. It is a way of eating. Tapas are small snacks offered along with a drink in Spanish bars. (other terms which are similar are Pintxos from Northern Spain and Raciones which are portions to share)
The tapas is something that doesn´t take a lot of preparation or came be prepared in advance. A busy bar will focused on selling wine rather than fiddling with complicated tapas.
Of course the Tapas have changed a lot in recent years. There is a whole range from a free tapa in Granada to a gourmet tapa in San Sebastian. From bar to bar they vary hugely.
Spanish Recipes
One of Spain's most well-known dishes is Paella. This is typical in the Valencia region. Although I have to confess my favourite is the Spanish Omelette. Made with Eggs, potatoes and onion this omlette is simple to make and pleases most palates. There is a recent trend of adding Chorizo to any dish to make it Spanish.
This is a culinary false friend. The Spanish do eat chorizo and add it to some dishes. But the certainly don't eat chorizo as much as they eat Spanish ham or olives.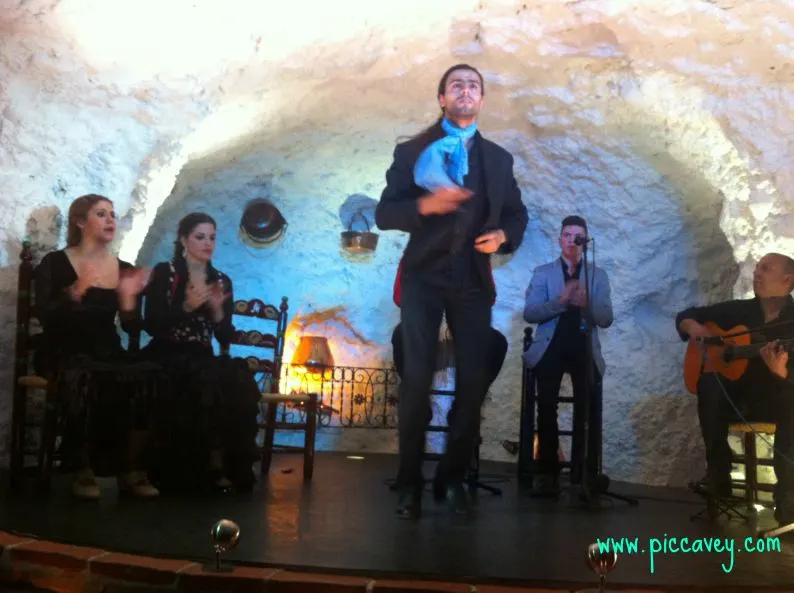 Spanish Dance
Andalusia is the undisputed home of Flamenco. The birthplace of Flamenco is Cadiz. Seville, Ronda and Granada are all popular locations for Flamenco too. You can find shows, classes and popular artists throughout Andalusia. Flamenco dancing can be see across most of Spain. There is nothing more authentic than seeing impromptu Flamenco in the Ferias of Andalucía.
Summer months are best times for seeing Flamenco as many shows are outdoors in the long summer evenings. Flamenco is not the only dance in Spain. The Jota from Aragon is typical in Northern Spain and the Sardana is the traditional dance in Cataluña.
Spanish Culture at Fiesta time
The Spanish really know how to have a party. Whenever there is a fiesta you will find activities for all ages. There will be an abundance of food, plenty of music and people. The fiesta is an integral part of Spanish culture. The more popular festival times to visit in Andalusia are Easter. Christmas holidays which span from 6th December until 7th January.
Then anytime from May until Mid-September. The summertime is particularly special to see the colorful ferias of Andalusia. What most stands out is no matter how large or small the village or town is, each one has its own festival time, sometimes even two fiestas per village.
With over 8000 municipalities in Spain at the moment there will always be a fiesta on somewhere nearby.