Tajikistan is a landlocked Central Asian country. Yet this mountainous destination is probably not high up for most travellers on their holiday list. With some of the most famous mountains in the world. You may not know that Tajikistan is 93% mountainous. In fact it is one of the most elevated countries in the world. Some Tajik mountains have breathtakingly high elevations. Especially Pamir or Fann Mountain ranges.
Another feature of Tajikistan are its beautiful lakes like TimurDara lake or Khafrazdara Lake. Tajikistan is also one of the best trekking destinations in the world. Some people visit for its vast cultural diversity amongst its major cities and towns. If you visit you will find that the local Tajik people are very hospitable too.
Tajikistan main tourist attraction are located in:
Dushanbe – The Tajik Capital City
Khujand Hisor – 2nd largest city
Istarashan – One of central Asia's oldest towns of commerce and crafts.
Nurek – Known for its reservoir and Dam.
Yashikul Lake
Ishkashim – also known as Eshkashem
Kairakum Reservoir
Konibodomv – City in Fergana Valley
Vorukh – Bordertown.
Highlights of Tajikistan
Tajikistan is a beautiful country with epic mountains, lakes, and cultural diversity. If you're planning to go, first make sure you have your route and the main itinerary clear before visiting. Also make sure you have travel insurance covered.
Here are some travel tips to prepare your Tajik adventure:
Get your Tajikistan e-Visa 3 days before the trip
Tajikistan e-Visa is a necessary document that you have to get before traveling to Tajikistan. Apply for your visa at least 3 business days in advance of the planned
trip to get the approved travel permit delivered to your email box.
These days, e-Visas are available online for the citizens of more than 100 countries. It means you can get your e-Visa by applying online and without visiting the Embassy.
Using your phone, laptop, PC, or even a tablet, fill the application form, cover the fees, and wait for the approved online visa Tajikistan
to be delivered! If you want to explore the country fully, remember to choose a GBAO entry permit as well, this region takes up 45% of the country's territory.

US Dollars as currency in Tajikistan
Cash rules in Tajikistan. You need it for your accommodation, tour guides, local transport and to buy food. Unlike other developed countries, you
won´t find a vast network of ATMs. Even in places like Murghab (on the eastern side of Pamir Highway) you won´t find cash machines. So, it's best to bring cash, specifically US Dollars to Tajikistan. ATM´s even when you come across them may not work reliably or be stocked with cash.
Learn Tajik
Anywhere you visit, you will get a warm welcome and met curious locals. Yet most of the Tajik people dont speak English at all. So, to communicate with them, a little of the local language will help with basic communication. The national language of Tajikistan is Tajik although some of the population speak Uzbek or Russian. Tajik is very similar to Farsi, and the Persian language spoken in Iran. Yet Tajik is written in the Cyrillic alphabet.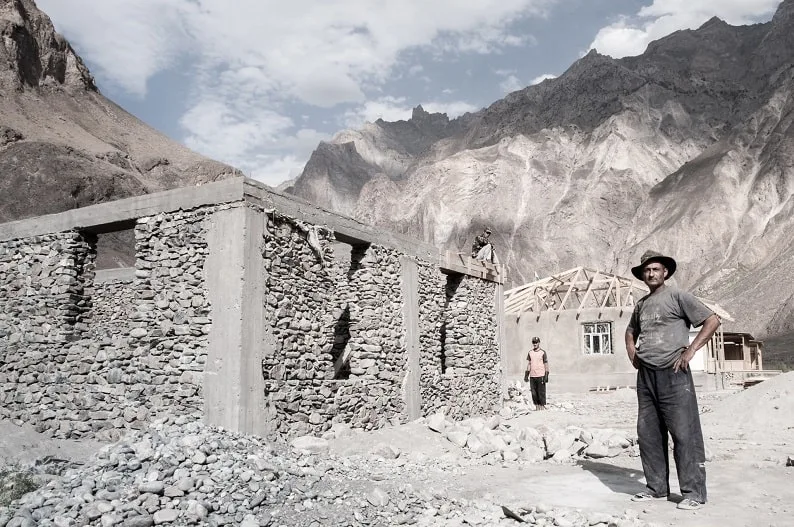 Dress down
Tajikistan is an Islamic country where both men and women dress modestly. No matter if you are doing trekking or going out for dinner, you should dress
modestly. You can wear the traditional trekking kit, such as leggings and a sports shirt for when you are in less populated areas, but you should try to cover at least your shoulders and knees in villages and towns.
As a mountainous country, the weather of Tajikistan is largely unexpected. The typical Tajik weather can change at the drop of a hat. So, it is a good idea to pack some quick-drying and warm clothes with you. Technical clothes made of polyester and nylon specific for mountain wear are the best option.
Lack of Public toilets
In terms of toilets (especially public toilets), it is still an underdeveloped country. The installations in Tajikistan are not like the ones you have at home. You will find that the ´toilets´ are holes dug into the ground on most occasions. You may find some more hygienic ones on your route. But it's best to keep some water, soap, and hand sanitizer with you as your travel. Sinks for hand washing hands are not available in most Tajik locations.
Research accommodation options
As you probably already know, the infrastructure is not great in Tajikistan either. Most tourists stay at guest houses on the main routes. These are the best options in most locations due to a lack of hotels. Homestays are available all over the country. The main International airport for Tajikistan is in Dushanbe. The Tajik capital is the city with most hotels and infrastructure.
Even in the most remote parts of the country you will be welcomed by a local Tajik person. This way you can broaden your horizon, learn more about the country's culture, and make new friends.
The main places that offer hotel stays are: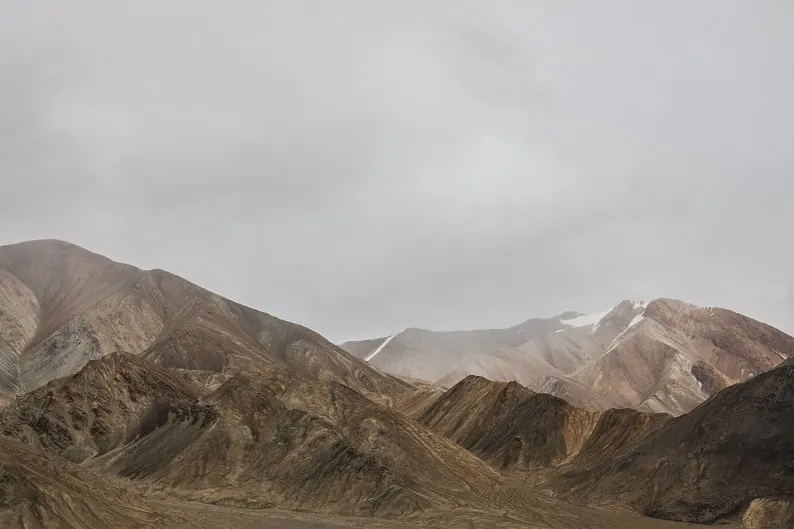 Altitude Medicine
The elevation across Tajikistan is breathtakingly high. Particularly while traveling on the Pamir Highway, which is one of the highest roads in the world. You may exceed 4,000 meters above sea level. At such a high elevation, altitude sickness is a real danger. Altitude medicine is something you need to have with you at all times. It´s the only way to keep you safe while on the road this part of central Asia.
The Ismoil Somoni Peak in the Western Pamir Mountains has an altitude of 7495 metres, that´s 24,590 ft. It´s the 50th highest mountain in the world.
Pack steripens
Hygiene standards are low in Tajikistan, so it is easy to get sick especially from food or water supplies. You will need to take extra care particularly in rural areas. The best option is to carry some steripens with you and purify water before using it. As the steripens are portable and rechargeable they are easy to use. A reusable water bottle is
another handy tool to take with you to store clean water too.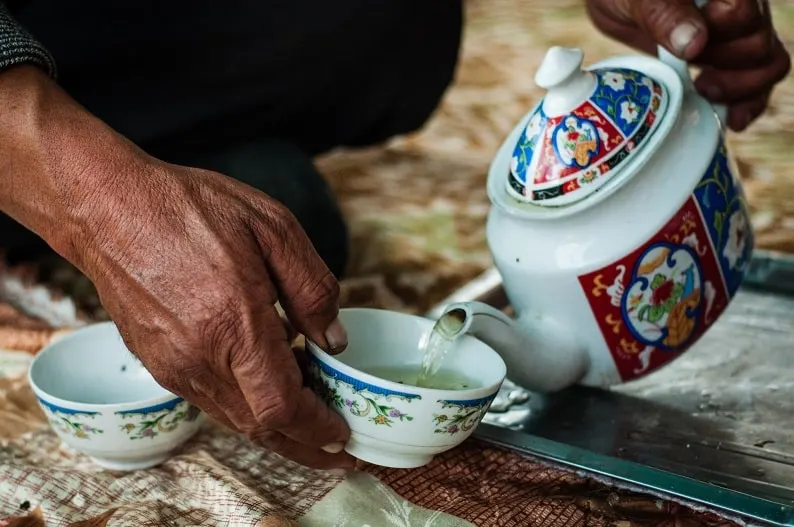 Prepare yourself for Tajik food
Typical Tajik food is rich in rice, bread and goat and lamb. So it´s a tricky destination for vegetarians and vegans. You will have to go out of your way to find some other options. You have to learn some phrases in the local language to convey your needs to the cooks and restaurant staff. Kefir, cheese and yoghurts are produced locally and very popular foods too.
UNESCO World Heritage Sites in Tajikistan
So far there are two UNESCO declared sites in Tajikistan. Currently listed is the Proto-urban Site of Sarazm and the Pamir Mountains (known as Tajik National Park).Although others are on the proposed list, such as the Fann mountains or Mausoleum of "Amir Khamza Khasti Podshoh" in Sughd for its intricate carvings and delicate Islamic architecture.