Although I began my blog about Spain around 2009. This website was not set up until 2011. Before that I had a free blog which I updated infrequently. The odd entry here and there. However in March 2011 I decided to actually document parts of my life in Spain. Particularly focusing on travel, food and Spanish culture. Things I found to be of interest. Ten years later and the blog is still going strong.
Lets take a look at the past 10 years and celebrate my blog anniversary:
10 Year Anniversary – My blog about Spain
2011
I switched from a free word press blog on 5th March 2011. Creating a self hosted site is an important step for any business. This means that the traffic and domain belongs to the creator, rather than the platform. For example if you create content on Instagram (a platform owned by face book) they actually own the traffic and the content.
So in March 2011 I was at the beginning of this adventure, with actually no idea what I was getting myself into. Ever since then I´ve been updating the site every week with new content. Over the past decade I wrote up more than 400 articles on this site. As well as other pieces written up for other publications (print and digital) over the years.
Blog about Spain + Life in Andalusia
Ten years ago this blog was purely a hobby. When I started this project I had a full time job as a Personal Assistant and Event Organizer in the Corporate World. This space was a creative outlet rather than a professional travel website. Travel has been a big part of my life since the age of 12 years. I would travel to Spain frequently by myself to visit a Catalan family. I had a cultural immersion there as a child/teenager. Later in 1998 I moved permanently to Barcelona and have lived in Spain ever since.
Nowadays the blog is a mixture of my tourism business, travels around Spain, insight into Mediterranean lifestyle and great food. Yet in it´s initial year, the site was nothing more than my a digital notebook.
Recalling 2011, the year I began Piccavey.com, there were a few notable events:
Completing my Master in Institutional Relations and Event Organisation (in Spanish) at Granada University.
Arranging the private catering service for Sting when he played at Granada´s Bull Ring. (Symphonicity tour. July 2011)
Meeting The Prince and Princess of Asturias (actual King and Queen of Spain) at Campus Party in Granada. (October 2011)
2012
After one year of blogging, I wrote up my First Year in Review. It was a simple list of collaborations with other bloggers. It also included events I´d attended. In 2012 I went to two different conferences to learn more about the blogging world. I also was mentioned a few times in the Telegraph in 2012 as an expat blogger.
Initially I would use my blog to note down trips I had made. Sometimes I can´t remember the address or name of places I´d visited. One of the reasons I began this site was to document my favourite haunts in Catalonia and Andalucía. I lived in Barcelona from 1998 until 2006. When I moved down to Andalucía it was important for me to keep track of the places I´d seen in Catalonia. It was also a resource to share my travels with friends and family. So they could keep up to date with my goings on.
2013 – blog about Spain
As with anything, the longer you do something, the more consolidated it becomes. So after the first 2 years sharing insight into Andalusian life, an increidible opportunity came along. To work with CNN Travel and Anthony Bourdain. I would work as a production fixer on Parts Unknown. This was an intense time as the filming was during the busy Easter week. At the time I didnt know that it would be the first of many similar projects.
Overall 2013 was quite hectic as you can see in the 2013 review. I also reached the milestone of 100 blog posts.
With regard to travel, the highlight that year was not actually in Spain, but my trip to Boston and New York. I don´t really write up my travels when they are not about Mediterranean destinations or Spanish Culture. But I made an exception to share my visit to The Cloisters in NYC. This stunning location alongside the Hudson River, is a monastery style building. Full of Medieval European Art, it almost feels like a Spanish or Italian Museum. It was a delight to wander through the cloister garden there. (despite it all being imported)
Every year I always make time to visit friends and family back in the UK. Managing to fit in some time in British Destinations so I get to know the UK better. That year it was the turn of Bath and Bristol.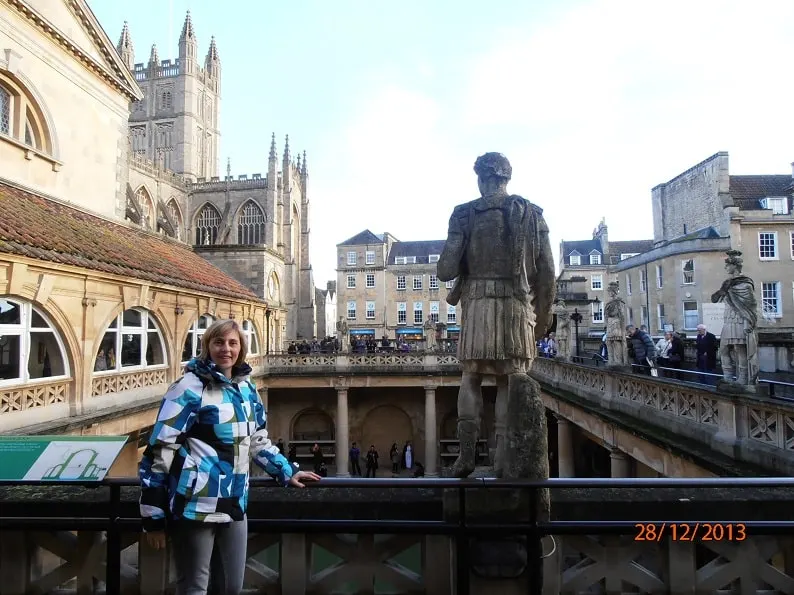 2014
Living in Southern Spain, I get to travel around Andalusia often. Cordoba, Seville, Malaga and Almeria are all places I see regularly. Barcelona and Madrid are also familiar places for me. Visiting Madrid on business or popping up to Barcelona to see my old hometown. Catching up with work colleagues and friends there.
In 2014 I wrote up lots of articles about Granada and Andalusia that year. I also began to write for other websites that requested content too.
As well as travelling around different parts of Spain. I travelled to Miami on vacation. Then in August I visited Morocco to do some research for a potential project. However the Moroccan trip did not work out as expected. (Huge understatement!). On a positive note though, I did get to visit lots of places while I was there.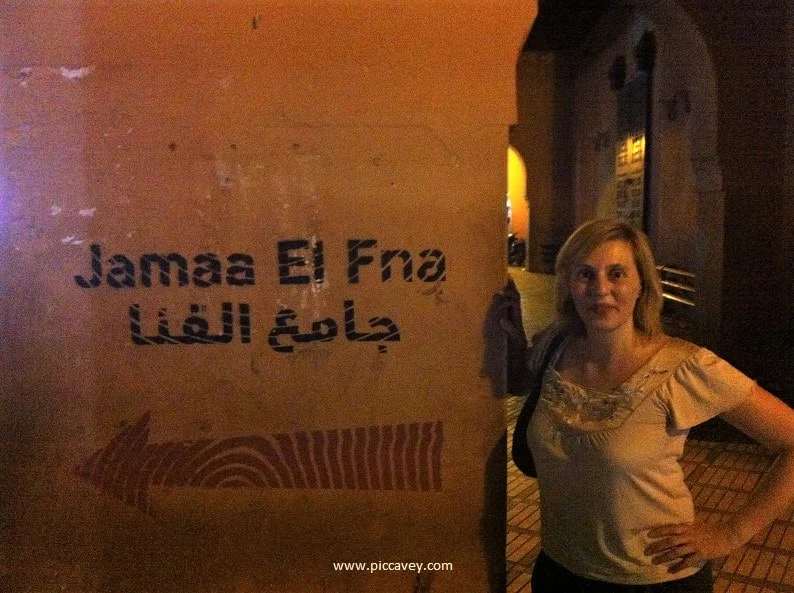 2015
Randomly in Autumn 2015 I got to attend Milan Fashion Week. It was a fun few days seeing everyone dressed in black de rigueur. Models and guests all rushing around the fashion capital to get to the next catwalk or party. Certainly makes me appreciate being a Travel Blogger rather than a fashion blogger. : O )
What´s the difference? Travel Bloggers get to eat the canapés
Also in 2015, Together with two colleagues I launched the Spanish chapter of GIT Spain. A Global organization called GIRLS IN TECH. In an effort to encourage more female representation in STEM careers. During 2015 I spent a lot of time on the press coverage (example here: El Mundo ) and setting up the organization across Spain.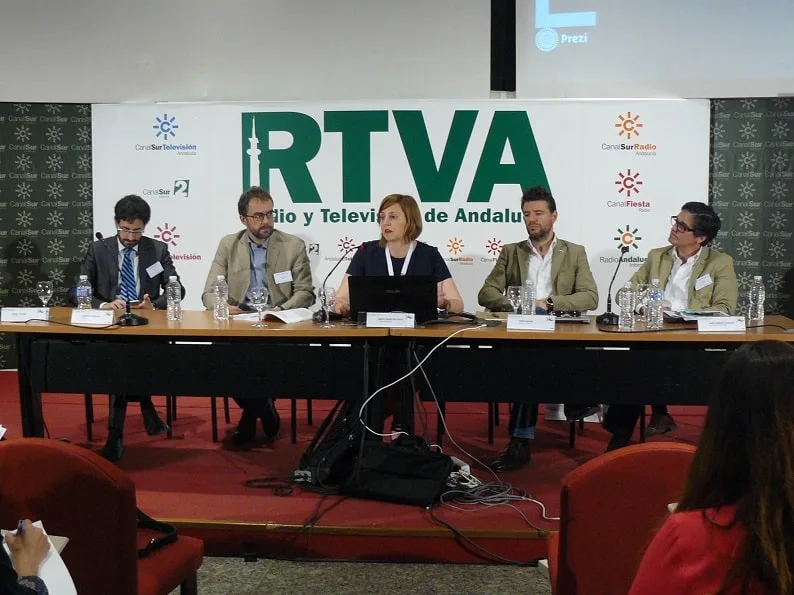 Speaking at Events
In May 2015 I spoke at at conference at RTVA. XIV Jornadas Profesionales: "Contenidos Digitales. Una Industria Global y Transversal " This event discussed the future of online content. Video, text and image at the Audiovisual Foundation of Andalucia in Seville.
I also remember in 2015 this podcast about Expat Life in Spain. It was fun to do the interview with the host who is based in Australia.
As you can probably see from this article. My career has taken me through many different aspects of professional life. Yet working in multinational companies, Agilent Technologies, United Parcel Services and Telefonica. All of these roles had one thing in common. In all of the positions I was dealing with colleagues, clients and suppliers in both Spanish and English language and liasing with people in many countries across the world.
In this blog about Spain, the focus is almost the same. I am lucky to have you the lovely reader, learning about what is going on in my corner of the world from wherever you are.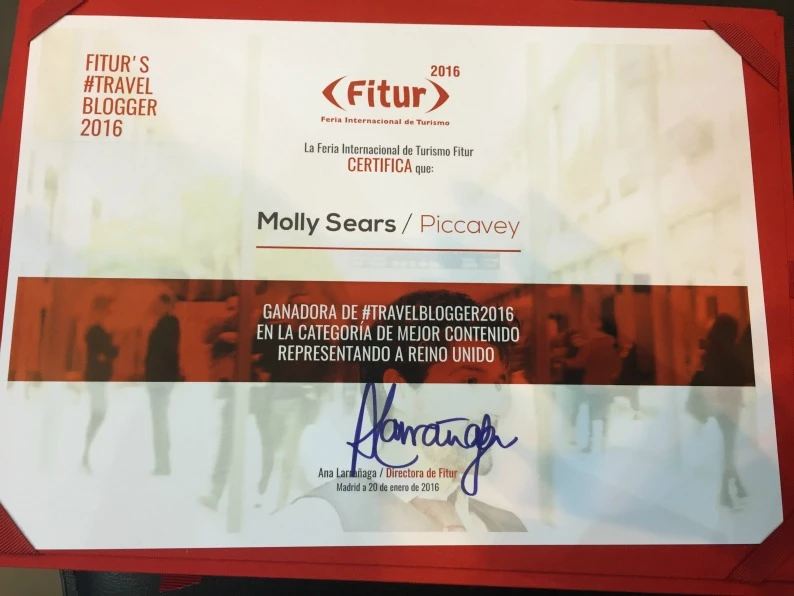 2016
Things changed a lot in 2016. The International Travel Fair FITUR chose Piccavey.com for the Best TravelBlogger award. It was something I didn´t expect at all. In fact I was just excited at being in the list of nominees. As well as the distinction, I also won a trip to Israel organised by the national tourist office. I wrote up my experience of my time in Jerusalem and Akko here.
That same year I got to meet travel royalty Alex Politzzi. (TV programme The Hotel Inspector). After watching so many hours of her programmes it was surreal to have coffee and lunch with her. I worked as a local fixer on the production of Spectacular Spain filmed that summer in Granada.
Conferences in Andalucia
More public speaking engagements cropped up that year. I ran a Masterclass at the Andalucian Governments Andalucia Lab. Then I represented the Andalusian Tourist Board on the main stage at Palacio de Congresos in Granada at the Foro Internacional de Turismo Cultural de Andalucía.
2017
2017 seemed to continue with the same momentum. As i was named as Ambassador to United Kingdom for OnGranada Tech City in July. This role creates relationships within the scientific and technological community of Granada and the U.K.
My travels that year took me back to revisit Andorra. A place I´d visited when I was just 12 years old. This time the trip was in summertime and organised by Andorra tourism. The result of the visit was this article: Summer in Andorra – 7 Activities to Enjoy
I also launched Spain Food Sherpas in Granada. A foodie experience to showcase local recipes and small businesses. This was a true passion project. Since then the initiative has grown much stronger and is something I continue to work on.
In late Spring I got invited by the Hermanos Roca to Barcelona. They had opened an amazing restaurant in the Catalan capital called Opera Samfaina. (photo below) I spent two wonderful days experiencing fabulous food in Barcelona. Over this break I learnt more about Catalan Cuisine too.
The most random thing that happened in 2017 was my interview on Icelandic National Radio: RUV About Granada, Spain Ríkisútvarpið, so if you understand Icelandic… Enjoy that interview : )
2018
In 2018 I continued on the conference circuit as I lead a workshop for SME´s and Tourist Businesses at ENTURNA. Then I ran a series of conferences with the Conferedacion de Empresarios de Andalucia. Hosted in three cities, this aimed to help Local Businesses increase their online and social media presence.
In Autumn I worked as the local Conference Coordinator at the Medical Congress MICCAI 2018. This was a challenging, intense but fun project. Coordinating the social events of over 1200 participants during an entire week of activities.

2019
In 2019 rather than behind the screen I was right up front in a ITV Granada Reports programme. This was a series of four 30 minute programmes comparing the North of UK with Granada ahead of Brexit decision.
In Springtime I organised a campaign to promote the Costa Tropical with the local tourist board. I coordinated the blogger outreach for this project. Working with several international bloggers who came to the Granada coastline on a 4 day blog trip.
In summer I coordinated an Indian wedding in Granada for a lovely bride and groom. Such special memories were created for that family over the 4 days of the celebrations. I even managed to get a horse to ride up to the front door of the ceremony. I have great memories too from those hot August days.
Also in Autumn that I was elected President of Andalusia Travel Bloggers. This is a group of content creators based in Southern Spain. I still head up the organization and will do until the end if 2022 when the elections will be held.
I wrote up a my Review of 2019 makes me tired just reading it. My absolute travel highlight that year was the week I spent in Lombardia, Italy.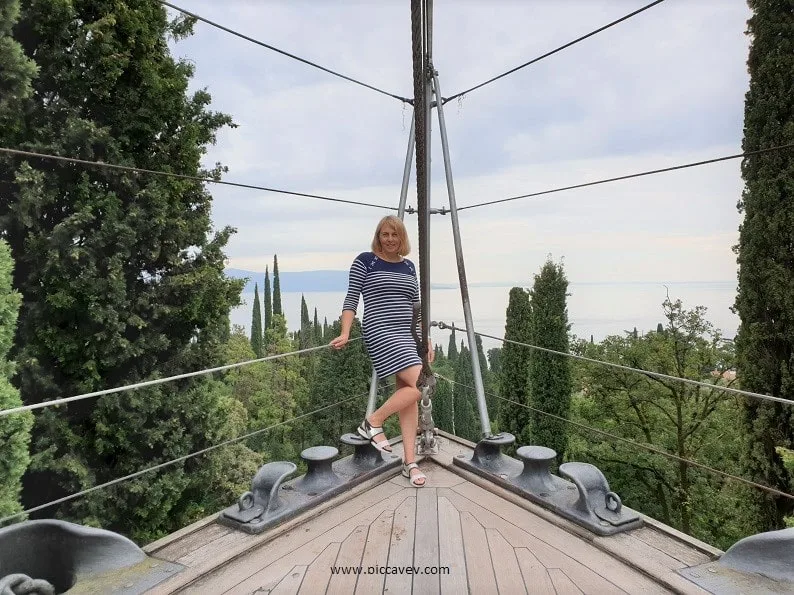 2020
The year began as normal with FITUR 2020 in Madrid. This huge travel and tourism fair is an important event particularly for Spanish businesses, although it is an international exhibition. The four days I spent in Madrid were productive and busy with meetings, planning for the 2020 season ahead.
Then in March I had an important date in Ecija as I was on the judging panel of the Annual Tapas Competition. This charming town in Seville province has significant roman ruins and themes its Tapas Festival. So all the entries are based on Roman cuisine. It was a honour to choose the best out of a very closely fought competition. If you ever get the chance to visit Ecija during its Tapas festival, its highly recommended.
Sadly in Mid March most projects and plans ground to a halt as the COVID pandemic reached Europe. Spain went into lockdown.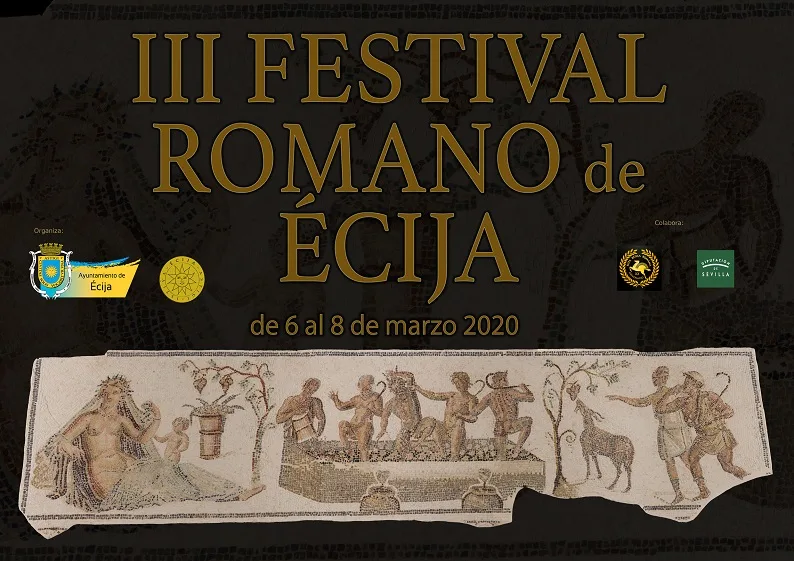 Later in 2020 as some activity restarted. I worked as a production assistant for CNN Travel. This project was for an important travel show to be filmed in Summertime in Andalusia.
Then in October I got to travel to Salamanca. (This was between one lockdown and another.) The golden city had been on my to do list for a very long time so I was thrilled to discover the amazing gastronomy in Salamanca. Even though the city was much quieter than usual as international visitors could not visit at that time.
I was also selected to be an Ambassador of TuttoFood Milan. An important gastronomic trade fair taking place in Autumn 2021.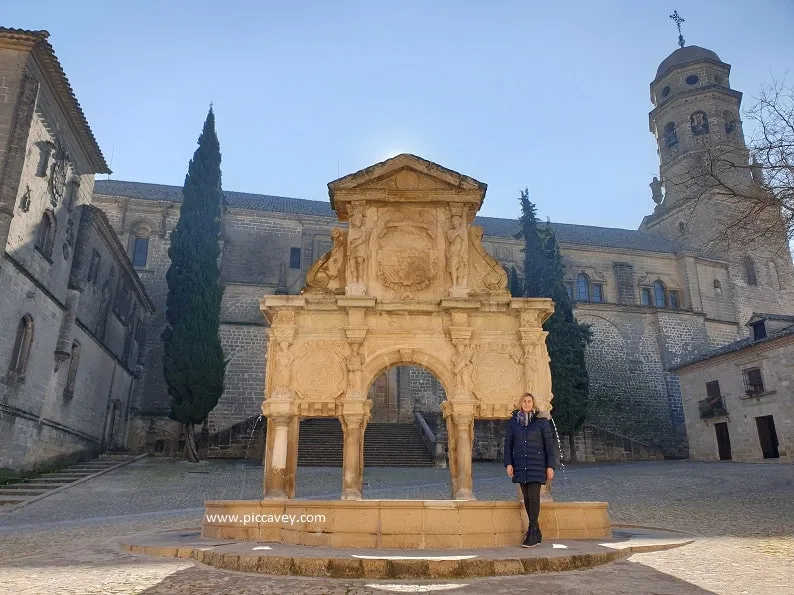 2021
With travel plans still uncertain for 2021 I continue to blog about Spain and update on life here at the moment. Particularly on my social media channels.
If travel becomes viable this year the places I hope to visit are the UK, Milan, Italy and lots of new Spanish destinations too.
For now, I have to share the last bit of news. At the beginning of the year I was approved as a member of the British Guild of Travel Writers. The UK's leading organisation of travel media professionals which was founded back in 1960.
Thankyou for supporting my blog over the years. It´s really appreciated.
I´m off to celebrate 10 years and plan for the next 10.
Hasta la Proxima
blog about Spain + Mediterranean lifestyle