Having lived in Spain for many years, I´m still amazed to discover that I don´t know it all!
Spain is a vast country and several languages are spoken here as well as Spanish bringing more culture to the land. Along with it´s colourful history and traditions it certainly has a lot to offer.
Here are 7 recommendations that spring to mind to encourage you to step away from the Irish pubs and the cheap sangria on the costas!
Seven Spanish Escapes

Beach Break
If you need to unwind head off to the Balearic Islands. I had a great time when I spent a month living on a motorboat in Formentera , it honestly felt like being in the Carribean rather than in Europe. There are many Italians there in Summertime, particularly in the main resorts. The conservation of the island has been well adminstered, there is no airports, you can only get there by boat. The limited number of hotels on the island also ensures it´s not crowded. You can find places on the island which are hardly visited. I loved the natural mud baths that you can find around the island.
Another good option for families is the island of Menorca. I had a great time at Cala´n Forcat not too far from Ciutadella, which has many small calas (bays) around and rocky overhangs and ledges that make private terraces to sunbathe on. A quiet place to see the beautiful colours of the sea.
There are Menorca Holidays which have great beaches but are surrounded by nature and not at all built up.
Catalan Villages
If you prefer Quaint villages rather than islands then I would recommend the rugged coastline of the Costa Brava , there are so many great places to go around there. An Inland village with more rural vibe, such as one of my personal favourite Begur , especially out of season.
Also the city of Girona itself has a special romantic feel with the river and the old buildings around the city. Also on the coast there are fantastic options such as Cadaques, Roses, Pals, Calella, Tamariu or L´Escala which is famous for it´s anchovies.
Cultural Getaway
If your thing is culture I must recommend Cordoba. The wonderfully conserved Mezquita is beautifully built with columns bought from buildings from the middle east or Europe. The Medina Azahara will thrill history fans. It´s a great archaelogical site to visit and was been declared UNESCO World Heritage in 2018
In Seville wander amongst beautiful buildings and historic monuments. Pictured below is the Golden Tower (Torre de Oro) but don´t miss the Giralda belltower.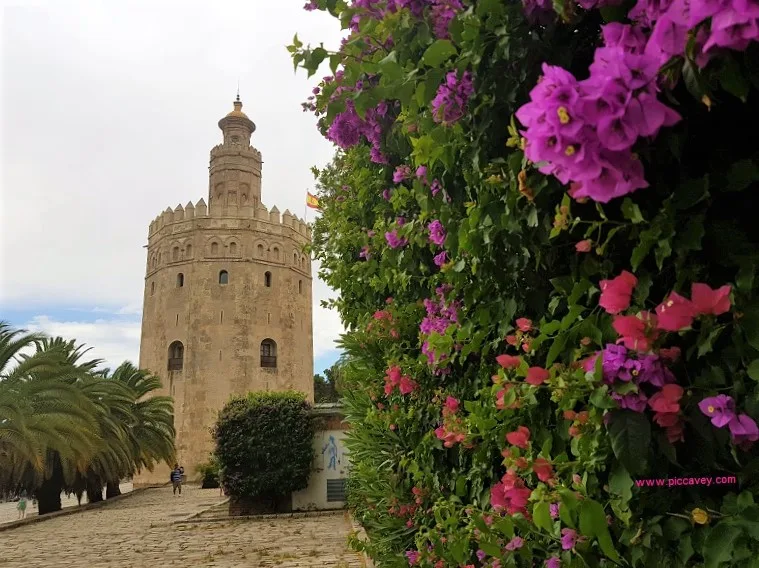 Shopping in Spain
If you are a shopaholic head to the city of Barcelona. There are many high end stores along the Paseo de Gracia or on Avda Diagonal. (where it meets Balmes + Tuset) Other stores in the Born and Raval districts with upcoming designers. I have stayed at Hotel Balmes on several occasions. Love its location.
For discounted prices take a day trip to La Roca Village outlet,. The bus leaves from Sants bus station or paseo de gracia. This outlet is great for reduced priced labels such as Lacoste, Tommy Hilfiger etc. You´ll need around 3 hours or so to see it all.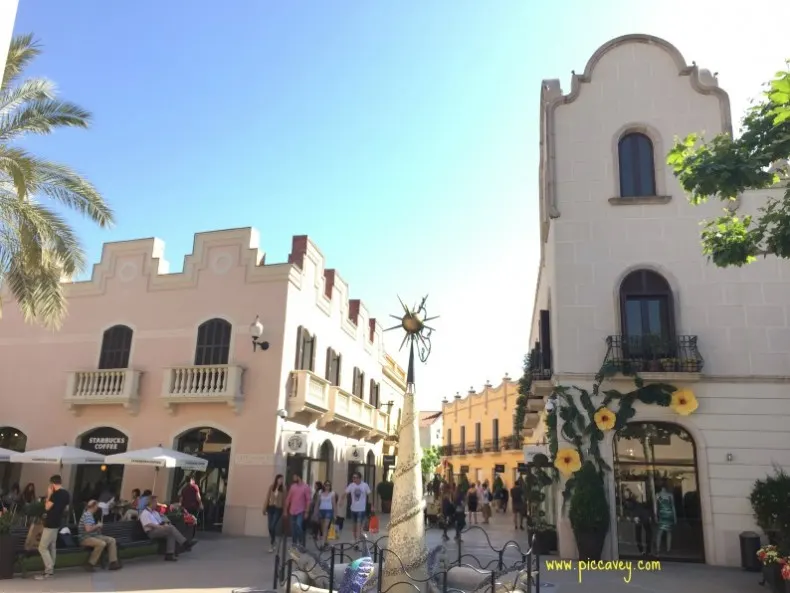 Once a year I treat myself to a cosmetics day out in Marbella. Making a beeline to the huge El Corte Inglés there. In Marbella I´ll spend the afternoon seeing what´s new from the different cosmetics brands. Trying perfumes and getting a few free samples, I also check out a few of the boutiques in the old town. Maybe pop to the Hard Rock Café Marbella which is opposite.
Arty Spain
If you love Art Spain has some great galleries & museums, I´d recommened Madrid for the Reina Sofia, the Prado Museum & the Museo Thyssen-Bornemisza. The Prado usually has huge queues but it is really worth the wait there is so much to see.
My highlight was seeing the Monet exhibition a few years ago. Seeing the Waterlilies huge in a clean white room with space was great.
Other fabulous art museums in Spain are the Guggenheim Museum in Bilbao
or the Picasso Birthplace Museum in Malaga.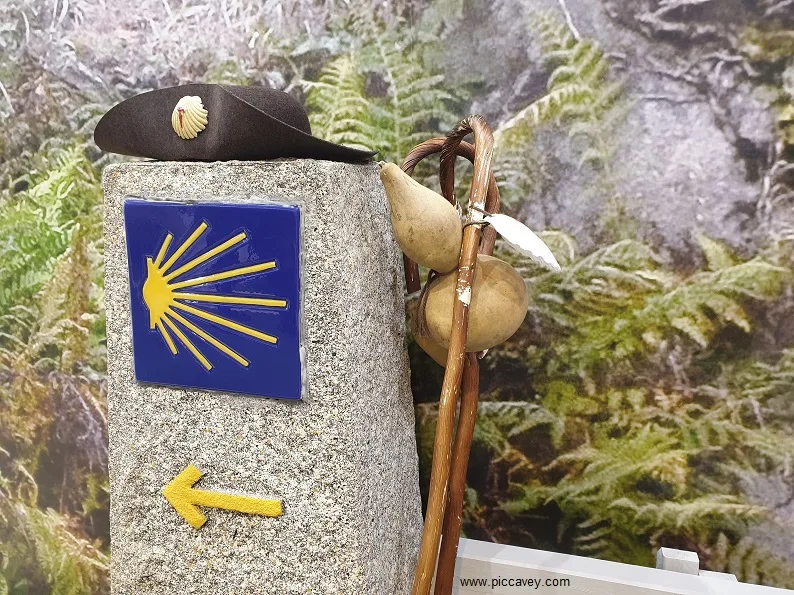 Spanish Outdoors
If Adventure and outdoors is your thing, try the Camino de Santiago or St James Way which is in Northern Spain. This is a 769 km route. You can choose to do all of it, or just a part of it.
Another great destination is the Catalan Pyreenes for hiking and other outdoor activities. You can try National Parks in Spain, popular ones for outdoor activities are Sierra de Cazorla in Jaen or Donaña National Park which is know for birdwatching particularly.
Foodie Experiences
If you adore Spanish Food then come to Spain, in Galicia and Asturias enjoy delicious Pintxos, cider and great seafood. In Valencia and Alicante taste delicious Paellas and rice dishes. In Granada the local bars offer FREE tapas with your drinks.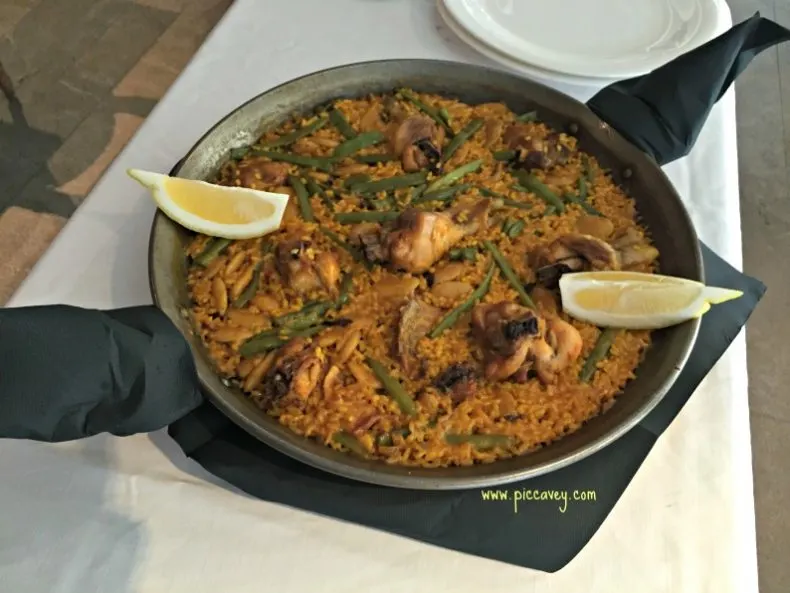 Wherever you travel in Spain it´s not difficult to find yummy food on offer, actually I think it´s one of the best things about living here. The variety of food and fresh produce, mostly seasonal.
This is not an exhaustive list, it´s not a ranking of importance either. It´s my list of places that maybe aren´t the first to spring to mind.
Please Note:
This post contains affiliate links, which means that if you click through and make a purchase, I will receive a small commission. All thoughts, feelings and opinions shared on this blog and in this post are my own.