Annually Spain does well in the Suitability for Muslim Travellers Index.
According to the Global Muslim Travel Index by CrescentRating, Spain is the 6th most popular country for Muslim tourism.
So I thought I would put together some useful information about the Halal options in Granada.
Halal Options in Granada Spain
Granada Mosque
For the city of Granada, Halal tourism is not a new trend. The city has had a working mosque since the summer of 2003. The meeting place and an important location for the Arab community.
The Main Mosque is located next to the Mirador de San Nicolas, this peaceful space welcomes visiting Muslims to the city. The views are stunning across the city of Granada, to the Alhambra Palace and Sierra Nevada Mountains.
Address: Plaza de San Nicolás, s/n, 18010 Granada
Website: Mezquita de Granada
There is also another Mosque in the area called La Mezquita de la Vega it´s at Camino de la Viñuelas, 18230 Atarfe, Granada
La Madraza Granada
Another important building which maybe of interest to visitors is La Madraza on calle Oficios (just below Gran Via). This Koranic school was founded by Yusuf I in 1349. Although this has been altered over the years there are still some beautiful architectural features to discover inside.
Open for visit from 10.30am to 1pm daily.
Halal food in Granada Spain
There are many restaurants and businesses offering Halal friendly options.
The ones that I know well are: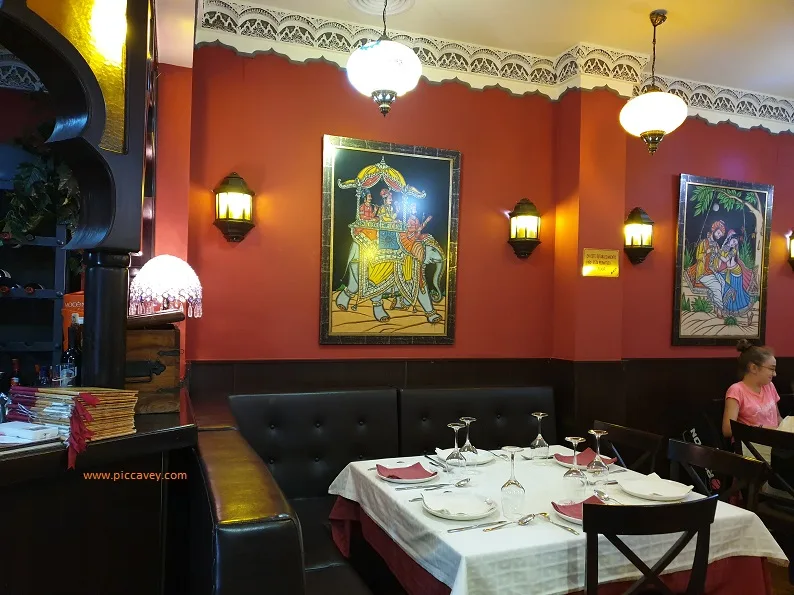 Vegetarian Options
You may find it easier to select vegetarian choices when you stay in Granada or choose fish dishes.
Be careful with pastries and biscuits as many typical Spanish bakes are made with lard (pig fat – manteca) particularly at Christmastime.
I wrote up this guide for Vegetarians visiting Spain that maybe useful.
Recommended Granada hotels
Some can provide Halal breakfast by request and even provide space for prayer.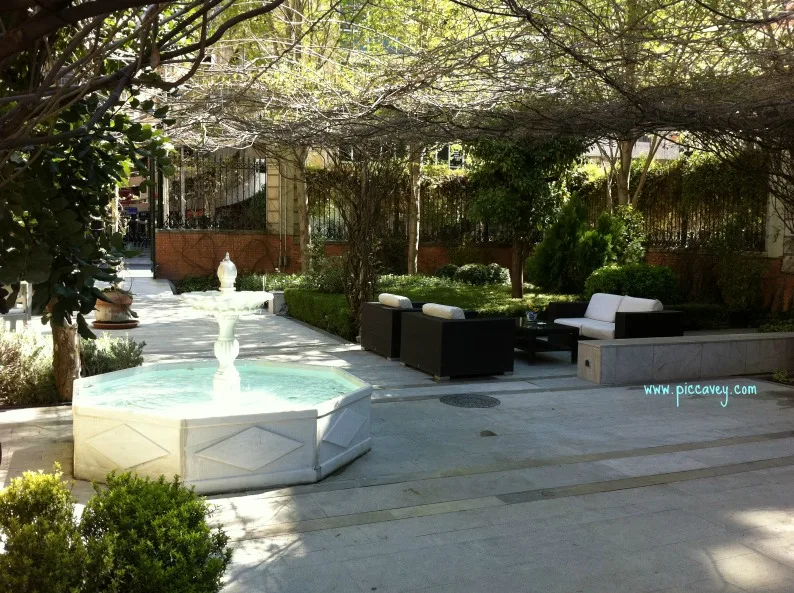 Self Catering in Granada
For those looking for an apartment in Granada these newly refurbished options are comfortable and well located.
There are plenty more businesses offering Halal friendly options in the city and province. Here I included ones I know personally and know first-hand. (Please get in touch if you would like to add your services to this list and I may add your details)
Staying in the Albayzin quarter is a favourite as you can enjoy views across to the Alhambra palace and stay in the UNESCO World Heritage site, the old Muslim district with its typical narrow streets and whitewashed houses.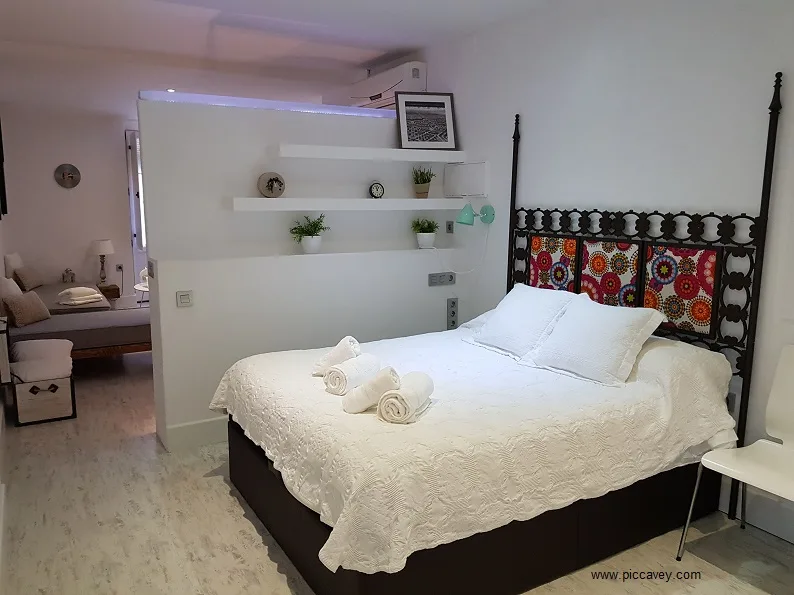 Other insights
Finally I stumbled upon this travel experience online written by Bushra B.
I think that it provides a great insight written by a visitor to Granada, Spain.
You may also like to read: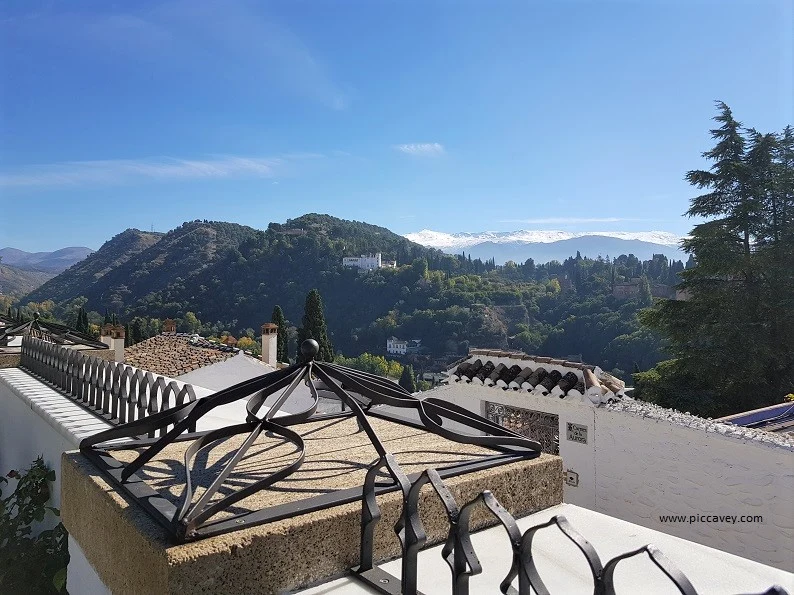 Please Note:
This post contains affiliate links, which means that if you click through and make a purchase, I will receive a small commission. All thoughts, feelings and opinions shared on this blog and in this post are my own.