Piccavey expat blog reaches 150 posts
They say that you should Celebrate small victories. Well over the last 2 years since I began this blog I haven´t been doing much of that. So today I´m going to celebrate them now, all at the same time.
I began this Spain blog just over two years ago. Since then have written over 150 posts. (not including articles on other sites) Considering that the most difficult part of blogging is the keeping-it- going. I am quite happy with the constant stream of posts since I began. I have been publishing once or twice a week here.
Andalucia Expert + Spain Blogger
I have to welcome along all my new Chinese readers too. 歡迎沿著中國讀者 They also love to read about Granada and Andalusia.
The most popular post so far is A Spanish Food Glossary as this is about Food and delicious tapas it was bound to be popular. I have had some help with this as the Spanish tourist board have shared it on one of their websites. Saying that though I personally prefer the post which is in second place: The Spanish Shoe Shuffle Much more fun as I love shopping!
Although those posts are some of the most read ones so far, I don´t want to miss out these three posts below. Although they aren´t ranked as high as the others, these were my favourites to write and research.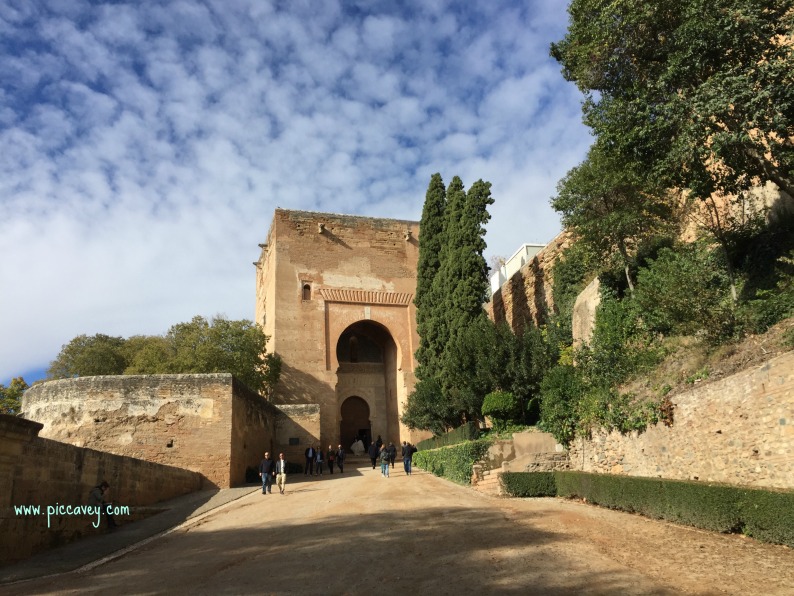 Spain Expat Blog
While writing these I learnt quite a lot along the way:
An abandoned hotel beneath the Alhambra palace
The Secrets of the Alhambra palace:Water
(the boring bit) Over the past months I have also learnt alot about CMS, locomotive, Drupal and wordpress.
If you have a blog or are thinking about writing one some of this behind the scenes information may be of help.
As you will know not only do I write the blog, I am also active on different Social Media platforms too.
Twitter:
I am very excited to be so close to 3000 followers on Twitter. My tweets are Spain related and images of Andalusia too. I try to reply and thank all of you, although sometimes it gets a little hectic on the timeline.
Here´s a recent twitter highlight – A photo from the Alhambra
They knew Twitter was the future even then – Sabian que iba a existir twitter #tatalhambra (Sala dos hermanas) pic.twitter.com/PVHNaiXPsL

— Molly in Granada (@piccavey) June 5, 2014
Instagram & Pinterest
More visual fun on Instagram and also on Pinterest too. Follow piccavey's board My Travel to do list on Pinterest.
Facebook. I do have a Facebook page. I prefer twitter and am more active there. If you prefer to get updates on Facebook then you can see my blog page here> PiccaveyCom
Then we come to Klout. This is a platform which measures your influence online. Some people really take this seriously. Others ignore it. Klout can be a fickle animal and scores can quickly fluctuate. Currently my score is at 70.
In February 2014 was nominated in the Top 100 International Blog Contest. I came in 9th place. A result I was very happy with. Although I must thankyou all as this was through all of your online support that I got so many votes.
I must also thank my lovely subscribers on my Piccavey blog newsletter. I launched a monthly newsletter in April 2014. It is free to subscribe (add your email in the right hand coloumn) and I send this out once per month. I usually send out the best post of the month and a few other bits which maybe of interest. This is delivered to your email inbox for perusal when you have a moment.
And one last thing that I found amusing this month.
An article of mine written for Spain Holiday ¨Must See Andalusia¨ was translated into French and Swedish. I thought that was amazing!
You may be wondering what I have planned next on my Spain expat blog… first on the list is a Summer holiday!
¡Feliz verano!
Spain expat blog – Celebrating 150 blog posts and small victories