A trip to Spain isn´t quite complete without visiting the Royal Alcazar in Seville. This Royal Palace is one of the most magnificent architectural works in Andalusia. Drawing inspiration from Christian and Muslim architecture, this Moorish castle reflects Spain's History. Spain does not lack sights to discover, but this palace offers you something magical. So much so UNESCO saw it fit to name it a heritage site in 1987.
Real Alcázar de Sevilla
The Royal Alcazar has some of the most exquisite gardens in Europe. The scenery here will leave you in awe. If you are visiting with children, then the hedge maze is a great place to take them. They can run around and enjoy the greenery surrounding them. In hot weather they will also love Isla Magica theme park
The Jardin Inglés (English Garden) is inspired by the British Isles. There is also the Garden of the Reservoir, the Garden of the Poets, and the Garden of Vega Inclan too. If you are looking for holiday in Spain, then a visit to the Royal Alcazar should top the list.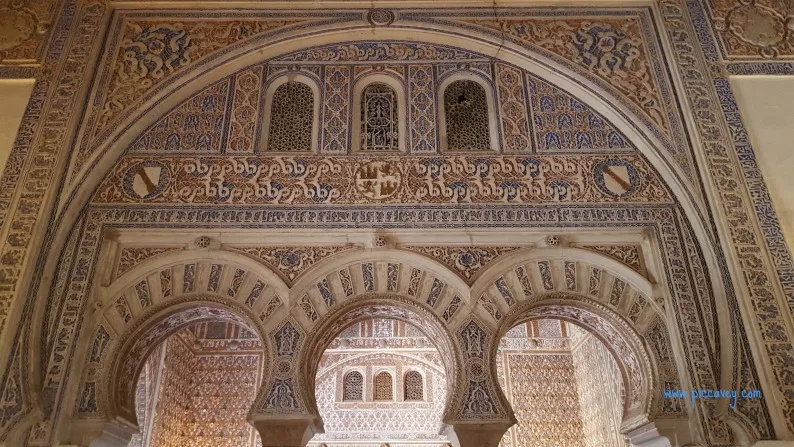 When to Visit the Alcazar
Knowing when to visit the Royal Alcazar will help you plan ahead. There may be an entry fee depending on which time you go. In winter, Mondays from 4pm are free and in Summer it´s free on Mondays from 6pm. Closing times depend on seasons of the year. In summer, the palace closes at 7pm but in winter, it closes at 5pm. Check opening times once you have your travel dates arranged.
It may be easier to book tickets online and forget about last minute hassles.
Private Guided Tours
The best way to experience the Royal Alcazar in Seville is with guided tours. The place is vast, and you may not have enough time to see everything. With a tour guide, you can get highlights of the best part of the palace. The palace has various historical influences, and they are all depicted in different sections. You will come across Moorish, Gothic, Mudejar and Renaissance architecture.
A guided tour from the entrance of the building will begin at the Lions Gate. These entrance of the castle is where you will see some Mudejar architecture on walls and ceilings. A tour will then lead to the Justice Room, part of the Muslim Palace. You will also get to see other sections such as the Patio de la Monteria, Patio del Crucero, Rey Don Pedro palace, and Patio del Yeso.
When booking your guided tour, find out how long it will take as they may vary in length. There are private tours or group tours depending on your preference.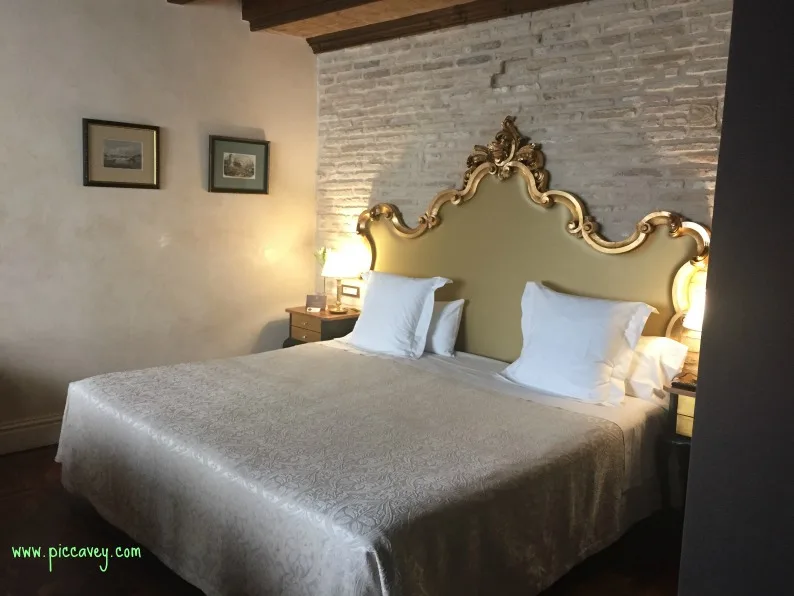 Where to Stay in Seville
When planning your visit to the Royal Alcazar in Seville choose well located accommodation. The Santa Cruz district is a great location to be close to the main monuments and sights.
Another option would be the Palace House Hercules at the Alameda. A great open square with lots of bars and open terraces to enjoy a drink close to your accommodation in a vibrant neighbourhood of Seville.
Enjoy planning your trip to enjoy everything that Seville has to offer.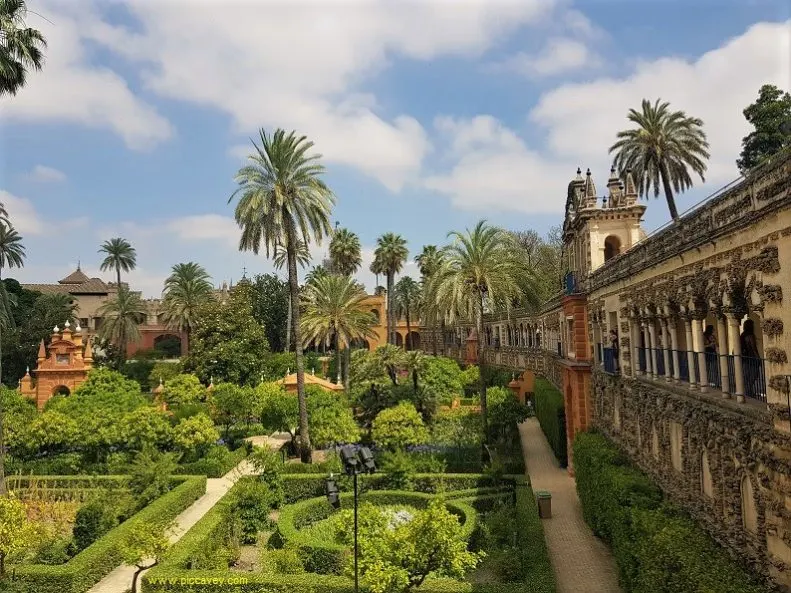 A note to the reader
This post contains affiliate links, which means that if you click through and make a purchase, I will receive a small commission. All thoughts, feelings and opinions shared on this blog and in this post are my own.