Gourmet Burger Favourites
Gourmet Burger options have been appearing more and more in Gastrobars and restaurants in Granada.
Alongside more traditional Andalusian dishes on the menu I have been checking out what is so special about these burgers.Here´s a selection of four of my current favourites in Granada city centre. You may know of other places that do a mean burger, let me know in the comments.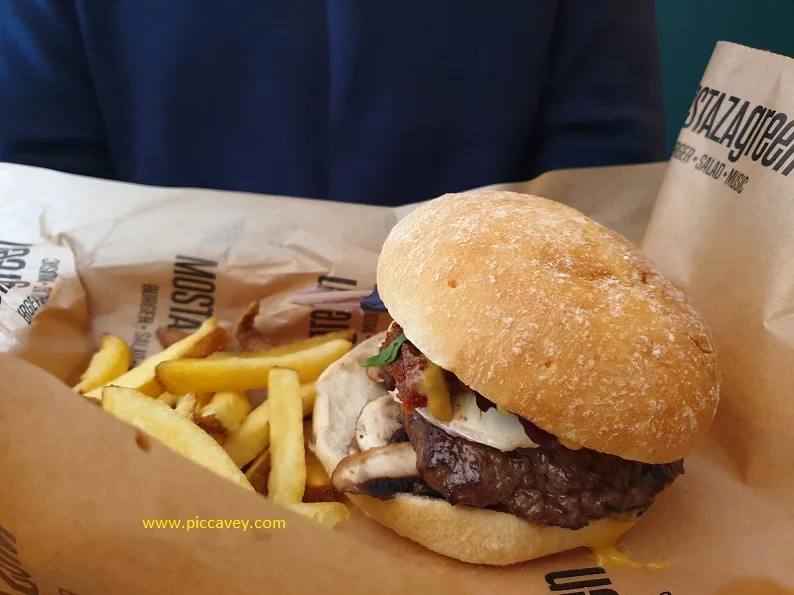 Mostaza Green Burger
Opened in March 2019 this place is right in the city centre, below the Cathedral. With outdoor and indoor seating, Mostaza Green has a good selection of Burgers. They even a Vegan burger. Choose from pulled pork, chicken, beef or pure vegetables for the vegan option. Sides such as nachos pictured below or sweet potatoes fries make a good accompaniment to the burger.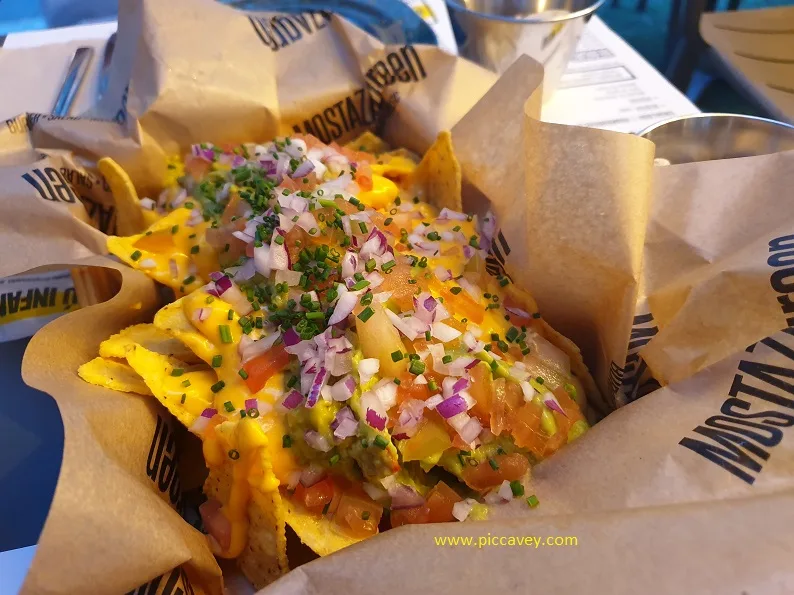 No booking is required. Get home delivery with Deliveroo, Just Eat or Glovo. Open daily from 12.30 to midnight. Address Calle Jaudenes 1, Plaza Alhondiga, Granada.
Pura Vida
This place always cheers me up, with its laid back atmosphere and beach life vibes. Located just behind the Plaza del Carmen in the Realejo quarter Pura Vida has fabulous gourmet burgers.My personal favourite is the Italian one, with tomatoes and pesto, its delicious.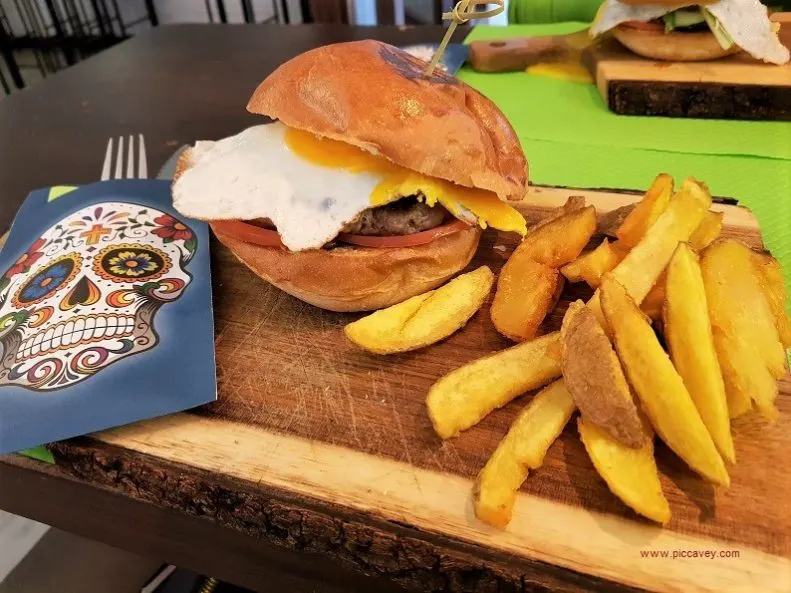 What I also love is that you can choose the meat your prefer between three options. Waygu, National Beef and Angus. Don´t miss the side of Nachos. If you do order one of the burgers which has ketchup, relish it as it is made on the premises from REAL tomatoes. I would recommend booking on weekends or for groups. They now have a service on Deliveroo so you can get home or delivery to your holiday accommodation.
Address: (Close to Plaza del Carmen) Calle Escudo del Carmen with Calle Laurel de San Matías
Temporarily Closed in 2020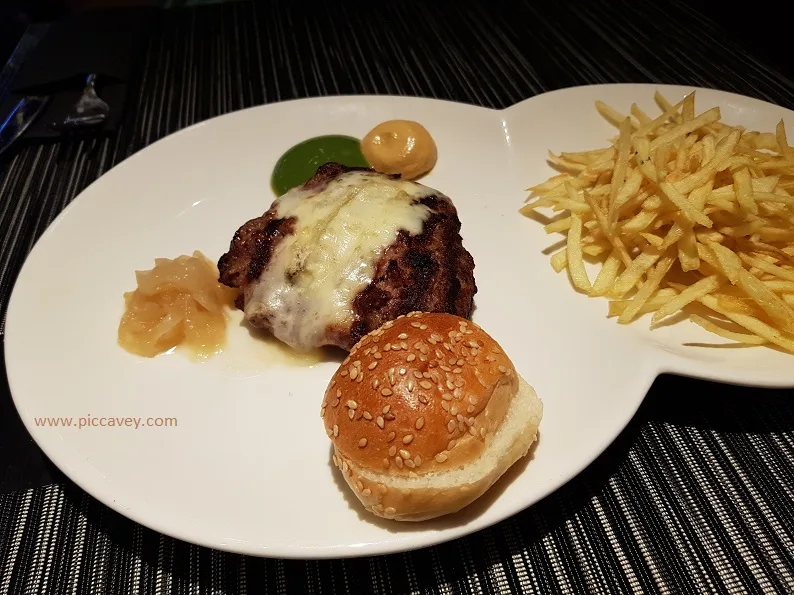 Sibarius
Plaza Bib Rambla, a large square just below the Cathedral has lots of restaurants and cafés. Locals are dubious about eating their as some say it´s overpriced and touristy. It seems that things are changing.
Sibarius offers Japanese and Peruvian cuisine and is certainly not set up for tourists. The ingredients here are top notch. Seafood and meat are visible from the bar. Here they have oysters, sushi and other Spanish cuisine.The gourmet burger stands out as it has a smoky carbon flavour, like grilled on an outdoor barbecue.
They also have a sharing plate with mini burgers if you are eating with family or a group. Or a non meat alternative, the tuna burger is on their menu too. Eat inside or out on the terrace overlooking the square.
Address: Plaza Bib Rambla, Granada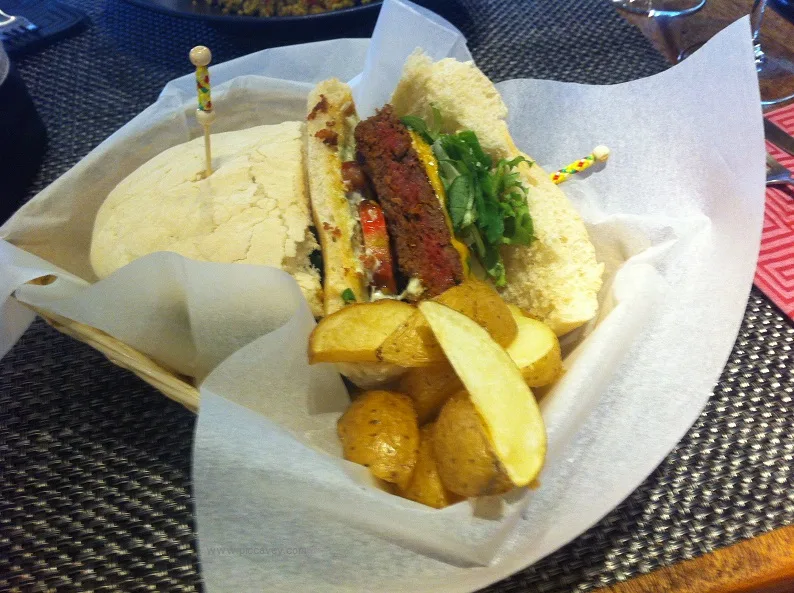 La Platea
La Platea has two restaurants, one opposite the Forum building on the edge of town near the Science Park Museum. The other one is just off Puerta Real. Both have different menus but both offer burgers.
At La Platea Centro the NY style burger is served on Mollete bread from Antequera. It´s an Andalusian New York style burger.
The burger at the Platea Forum restaurant is a smaller size burger with a mustard sauce. The quality never varies I have had both several times and the meat is always the best.
La Platea also offer NYC Style brunches on Sundays (on request).
Read more here> Brunch in Granada
Address:
La Platea Centro: Calle Angel Ganivet 6
La Platea Forum: Calle José Perez Pujadas 9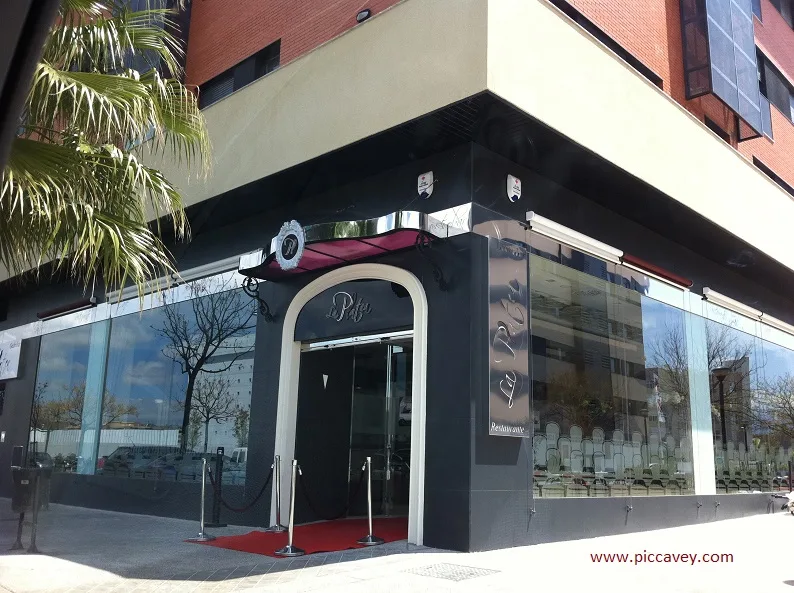 Burgers in Granada, Spain
The small print:
All of these burgers were paid for by me and more importantly eaten by me.